After you've wrapped up at the office, you might find yourself in need of a stiff drink (or two). If it's been one of those days, these five spots will help you forget about work fast:
Boxelder 
If a cold beer sounds good after work, stop by Boxelder in Downtown Miami. The beloved craft beer market shuttered its Wynwood location years ago but is back inside Julia & Henry's as the Downtown Miami food hall's second-floor bar. Every week, you can expect new brews to pop up—return visits are pretty much a given. It's also one of the better place to find good craft beer at affordable prices in the area. Boxelder can get crowded given its small size, but you can always take your beer elsewhere in the massive food hall.
Boxelder is located at 200 East Flagler Street, Miami, FL 33131. For more information, visit their official Instagram.
CJ's Crab Shack
Head on over to Ocean Drive for a taste of CJ's Crab Shack and its signature drinks. Priced at $12 for 16 ounces of booze, CJ's strong adult libations make for an ideal post-work treat. Sip on items like Chris' Famous Rum Punch, Hurricane Molly, Lila's Frozen Vodka Lemonade, and Bryce's Miami Blues while people watching on one of Miami Beach's iconic streets—it's a free show.
CJ's Crab Shack also boasts classic drinks like Long Island Ice Tea, Pina Colada, and froze. And of course, they can make you anything you want. Pair all of these with delicious grub like fried shrimp, snow crab, and fish and chips, and your day at the office will be a distant memory.
Michael's Genuine Food & Drink
Michael's Genuine Food & Drink's bar is a hotspot after work, so arrive early. Even if you have to wait a little bit for things to open up, your patience will pay off: This Design District favorite is one of the neighborhood's top spots for cocktails and light bites. The famous Bulletproof Manhattan is always a good time, as is the restaurant's snack menu. Crispy pig ears are a classic here, and so are the deviled eggs. You could have a full meal at the bar if you want, but we suggest getting a table instead if you plan on sticking around for dinner.
Michael's Genuine Food & Drink is located at 130 NE 40th Street, Miami, FL 33137. For more information, visit their official website. 
RED South Beach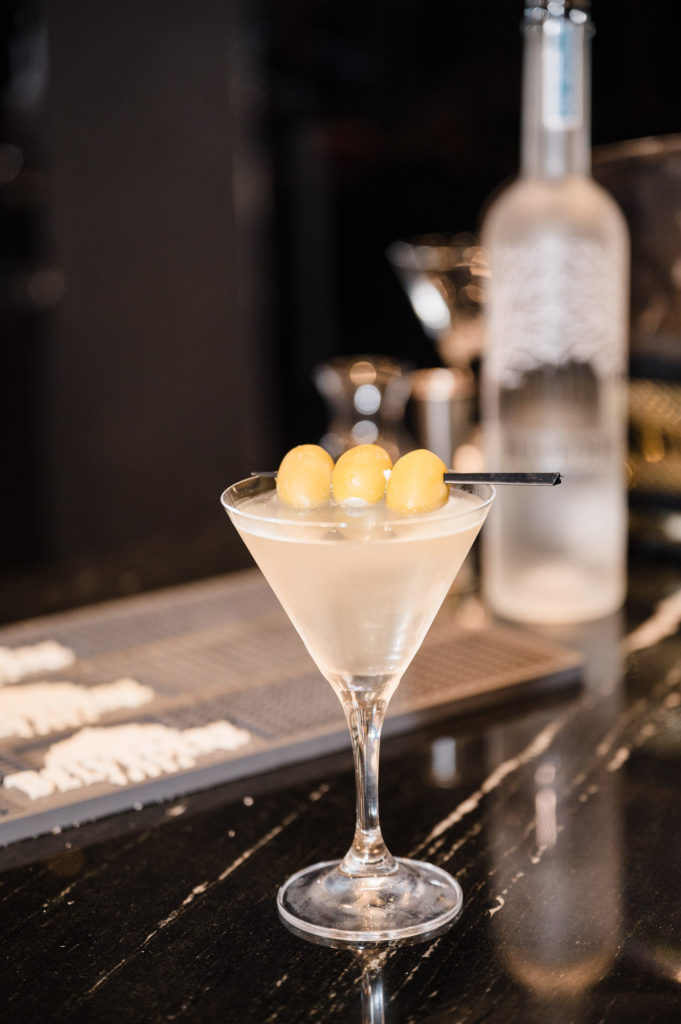 After a long day at work, few things hit the spot like a drink at RED's spacious bar. Secure a seat and start with RED's signature double dirty martini—you deserve it. From there, the sky's the limit: Stick to fun cocktails like the Cardboard Plane—bourbon, Cointreau, amaro meletti, lemon and grapefruit—or switch things up with wine from RED's extensive menu … emphasis on extensive. The restaurant boasts one of the largest wine lists on the beach, so you can do some damage if you so choose. 
Riviera Focacceria Italiana
For a more laidback post-work outing, consider Riviera Focacceria Italiana in Midtown Miami. Every day, guests can get their fill of fine wine, Italian cuisine, and good vibes. We always say this, and we'll never stop: order the restaurant's famed focaccia con formaggio—two thin layers of homemade dough filled with Italian stracchino cheese. The description may not sound like much, but there's a reason it comes with a warning about how addictive it is. Try it for yourself; you won't be disappointed. You also can't go wrong with any of the pastas; daily specials are always worth a listen, too.