Miami is a melting pot, and just about every type of food can be found somewhere in the city. Cuban food, Italian food, Greek food… There's no shortage of tasty cuisine. But diner food? That's something that the 305 is seriously lacking.
Enter Miami Diner, which is a charming blast to the past. This restaurant is a time machine, transporting you to simpler (pre-pandemic) times. Step inside either of the two locations—Downtown Miami or South Beach—and you'll never want to leave.
Since this is a diner, you can expect breakfast, lunch, and dinner bites all day long—it doesn't matter if you're an early bird or a night owl. In the mood for an afternoon omelet? Want a sub or a milkshake for breakfast? Do it—Miami Diner will serve up any of its delicious selections whenever you want it.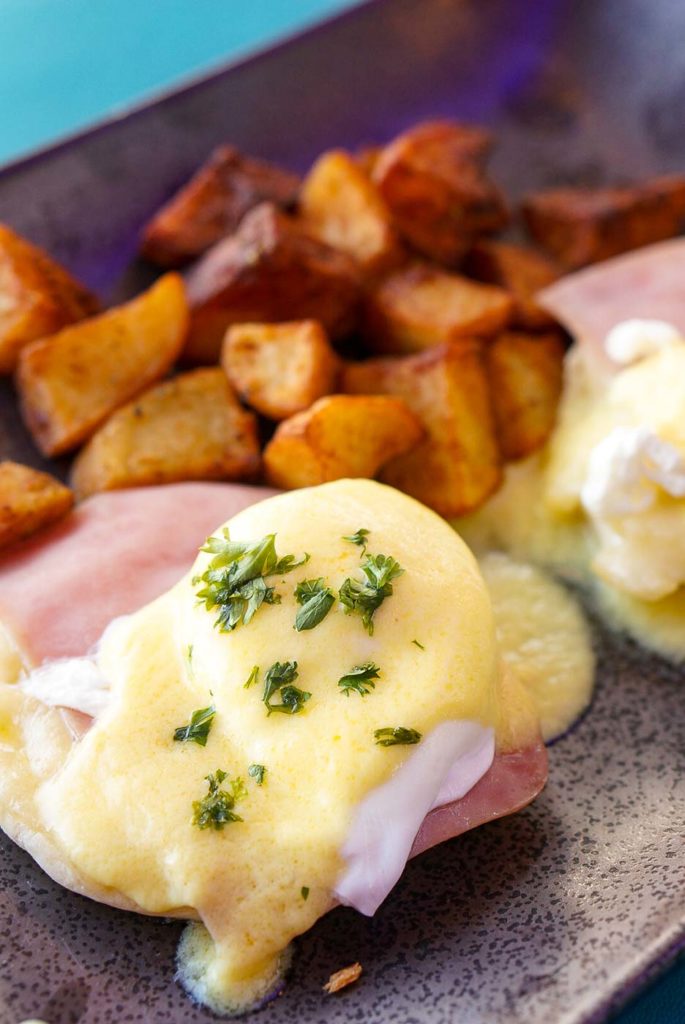 Breakfast fare includes classics like Benedicts, waffles, and omelets. You can keep things traditional and opt for an Eggs Benedict or switch things up with creations like the Egg Royale (smoked salmon and cream cheese) or the Egg San Francisco (fresh crab meat). The same goes for the other breakfast options: Stick to the usual fare or keep things interesting with a Mesogeio Omelette (smoked turkey), Huevos 305 (grilled shrimp on avocado halves), and avocado waffles.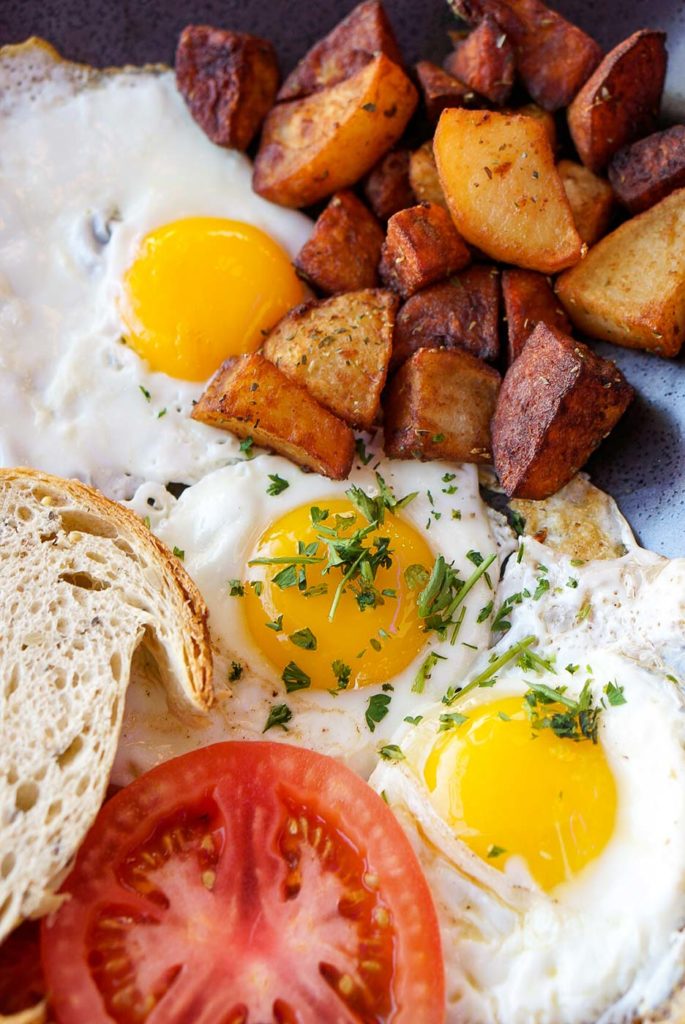 Lunch and dinner options are plentiful with burgers, subs, and salads galore. Again, you'll find a nice balance of classics (cheeseburgers and meatball subs) as well as less traditional items like a salmon burger, fresh crab sandwich, and halloumi green salad. If you're really hungry, there are even larger entrees like fish and chips, house-glazed meatloaf, and chicken alfredo.
With so many options, this is a perfect spot for the indecisive eaters in your life—there's a little bit of everything… And it's all done so well.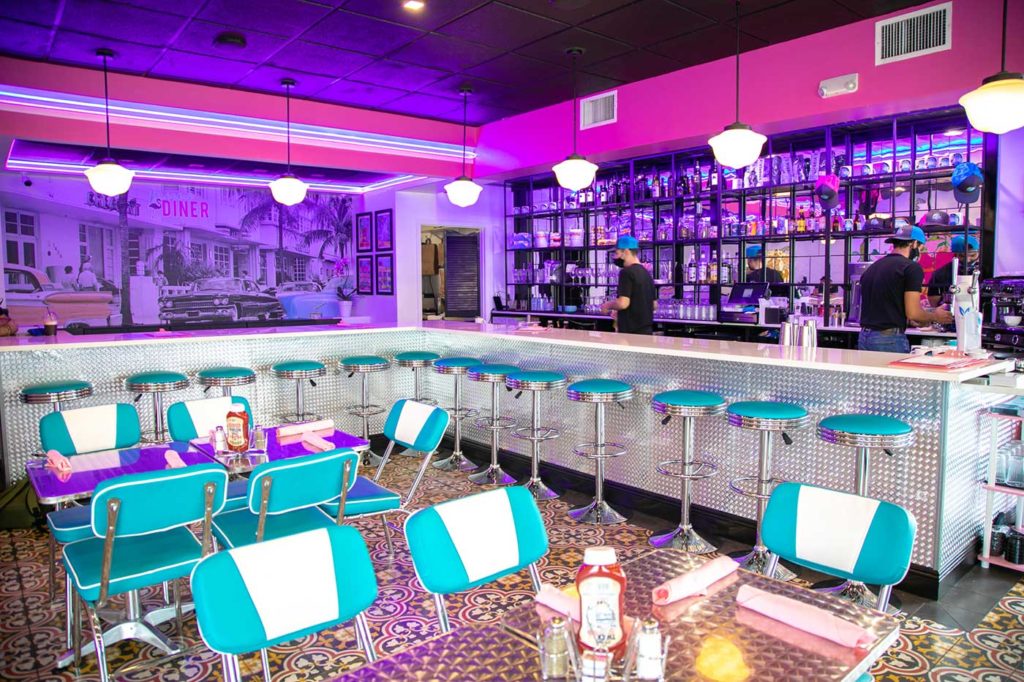 Food is obviously the most important part of the experience, but let's not forget the décor. You'll feel as if you're reliving your childhood: the music, the memorabilia, the booths… It's like a warm nostalgic hug. Speaking of nostalgia, what really takes us back here are the milkshakes—they are among the best we've ever had. You have your choice of classic flavors like vanilla, strawberry, and chocolate, as well as more decadent options like Oreo cookie, guava and cheese, and Nutella Ferrero.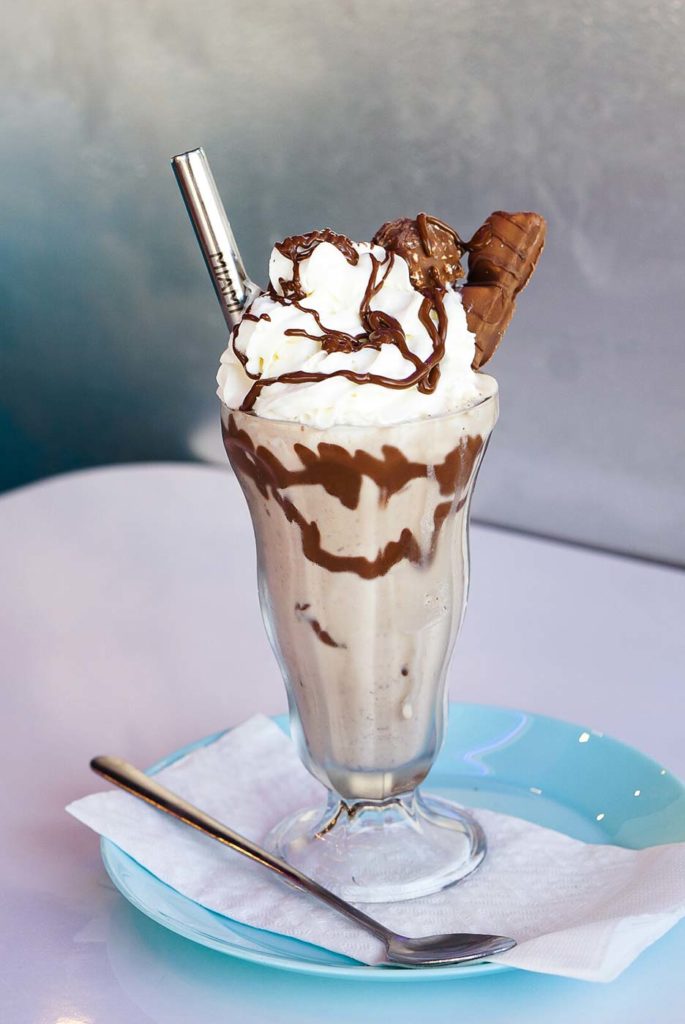 It's that last one that will change your life—you need to try it even if you have no room left after all the savory stuff. You'd think that Nutella and Ferrero Rocher chocolate would result in the sweetest shake ever, but… It's not. It's perfectly balanced, and you actually won't hate yourself after you eat it (or feel like going to the gym). Heck, even if nothing else on the menu speaks to you, get this shake; we can't recommend it enough.
No matter what time you visit Miami Diner, it's an experience—and one that'll leave you with the biggest smile on your face. Whether you're craving breakfast, lunch, dinner, or just dessert, keep Miami Diner top of mind.