Catching a show at New World Center on Miami Beach? There are a lot of great restaurants in the area for pre-show and post-show bites. Here are some of the best:
Casa Isola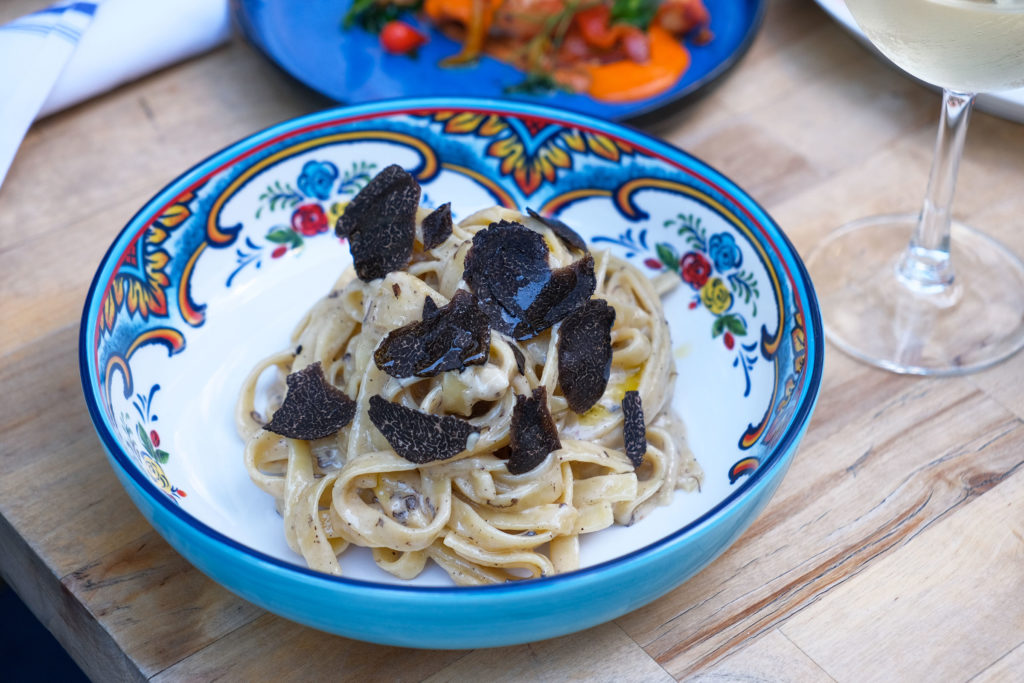 While not within walking distance from the home of New World Symphony, Casa Isola is a brief five-minute car drive or Uber ride. Before your show, pop in for some of the best Italian restaurants on the beach. Chef Jose Mendin (of Pubbelly fame) has put together a bevy of delectable offerings like mushroom polenta, tuna carpaccio, chicken marsala, and casarecce pasta—and they don't cost an arm and a leg. Short on time? Enjoy a quick glass of wine. And if it's Tuesday, Wednesday, or Thursday, take advantage of the happy hour; guests can choose from $12 small plates such as baked clams, meatball parm sliders, and stuffed Italian long hots, plus half off all booze (except bottles).
The Lobster Shack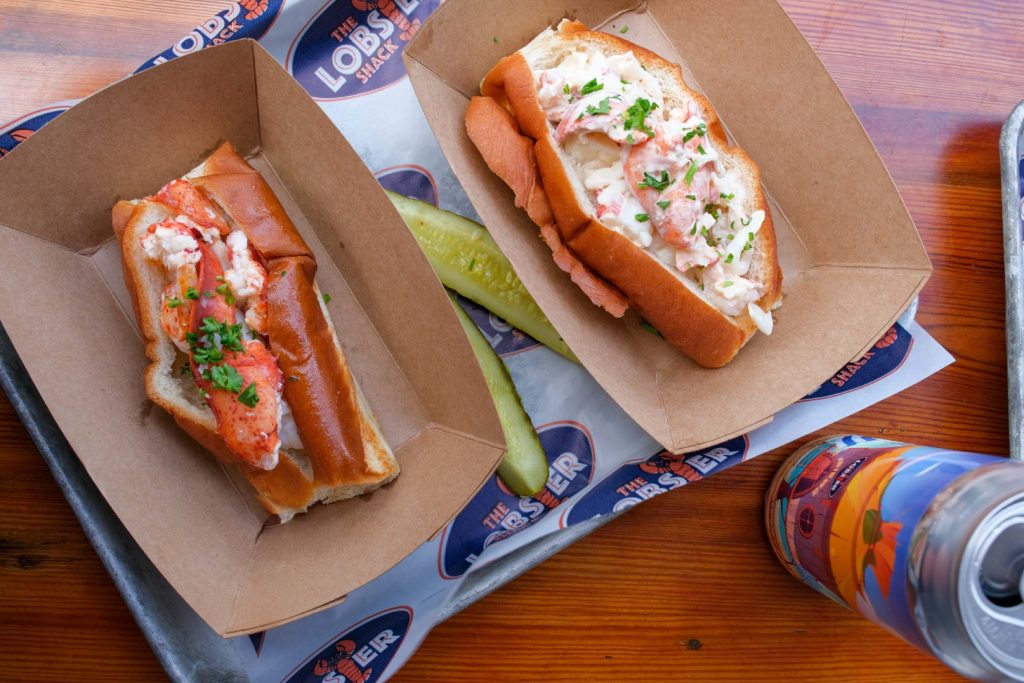 A short walk from New World Center, The Lobster Shack serves up scrumptious lobster rolls and other tasty seafood specialties. It's ideal if you're on a tight schedule; you can be in and out in under 30 minutes. Besides the signature lobster roll—served chilled or warm—The Lobster Shack offers items like fish tacos, oysters Rockefeller, king crab, lobster cocktail, and shrimp salad. Are you taking the whole family out for a show? The Lobster Shack provides little ones with their own menu, which features the likes of grilled cheese, peanut butter and jelly sandwiches, and cheese quesadillas. A word of advice: Take advantage of the full bar here so you don't pay a premium on drinks inside.
Paperfish Sushi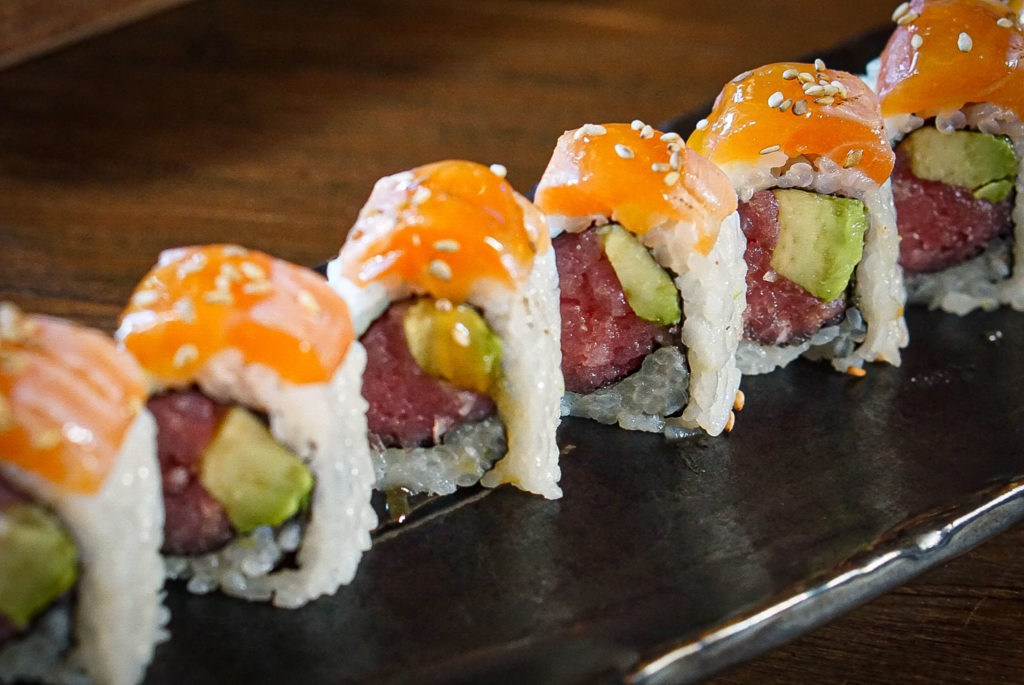 Paperfish Sushi is on Española Way, which might seem a little far from New World Center. Trust us when we say the walk looks worse than it is. Plus, if you're a regular Dish Miami reader, you know great food is worth traveling for. And that's exactly what you'll find at this Japanese-inspired: great sushi. In addition to mouthwatering rolls and nigiri, Paperfish also offers flavorful ceviches and entrees such as miso black cod, crispy truffle fried rice, and slow-braised short ribs. If you're attending a weekday show at New World Center, arrive early for happy hour: $6.95 drinks and bites like spicy tuna rolls, pork and shrimp gyozas, and Sapporo beers.
Pummarola
Around a half-mile from New World Center, Pummarola is the spot for affordable, high-quality pizza before any show. Most pies range from $10-13 for a 10-inch, which is enough to fill you up without feeling guilty. Larger sizes aren't that much more expensive, so it might make sense to order one big one vs. two individual ones if you're with a friend. Toppings include pepperoni, spicy salami, four-cheese, truffle cream, and much more. Besides pizzas, Pummarola also serves up pastas and calzones at similar price points. It's insane that you can get food this good for this cheap on SoBe.
Pummarola is located at 1747 Alton Road, Miami Beach, FL 33139. For more information, visit their official website.
Time Out Market
When you can't figure out what to eat, Time Out Market has your back. The food hall is home to several fun concepts—and one of them is sure to hit the spot. A few of the places to look out for: Pho Mo (Vietnamese), Dale Street Food (Cuban), Little Liberty (burger and shakes), and Lur (Basque). In the middle of the food hall is Time Out's signature bar, whose selection is just as varied. Expect to find everything ranging from tropical favorites and spirit-forward cocktails to frozen drinks and lots of beer behind this bar. Depending on the night, you might even encounter a nice little pre-show show; the venue regularly hosts comedy nights and other entertainment.
Time Out Market is located at 1601 Drexel Avenue, Miami Beach, FL 33139. For more information, visit their official website.