For many people, lunch is a quick bite. That half-hour or one-hour break from the daily grind doesn't leave a lot of room to unwind; you typically want something fast and simple. But what about those times you're not in a rush and want to take your sweet time? These six restaurants provide the ultimate backdrop for a leisurely lunch in Miami. Treat yourself – you deserve it. 
Alloy Gourmet Bistro
If you need to escape from work or just need a break, there's no better place to lay low than Alloy Gourmet Bistro. The Downtown eatery's hidden courtyard location makes it easy to get away from it all, while enjoying stellar Mediterranean cuisine. Guests will enjoy specialties like black tagliatelle, truffle risotto, lamb shank, and duck prosciutto, which can be paired with Alloy's equally impressive wine list. Cheers!
Alloy Gourmet Bistro is located at 154 SE 1st Avenue, Miami, FL 33131. For more information, visit their official website. 
Costa Med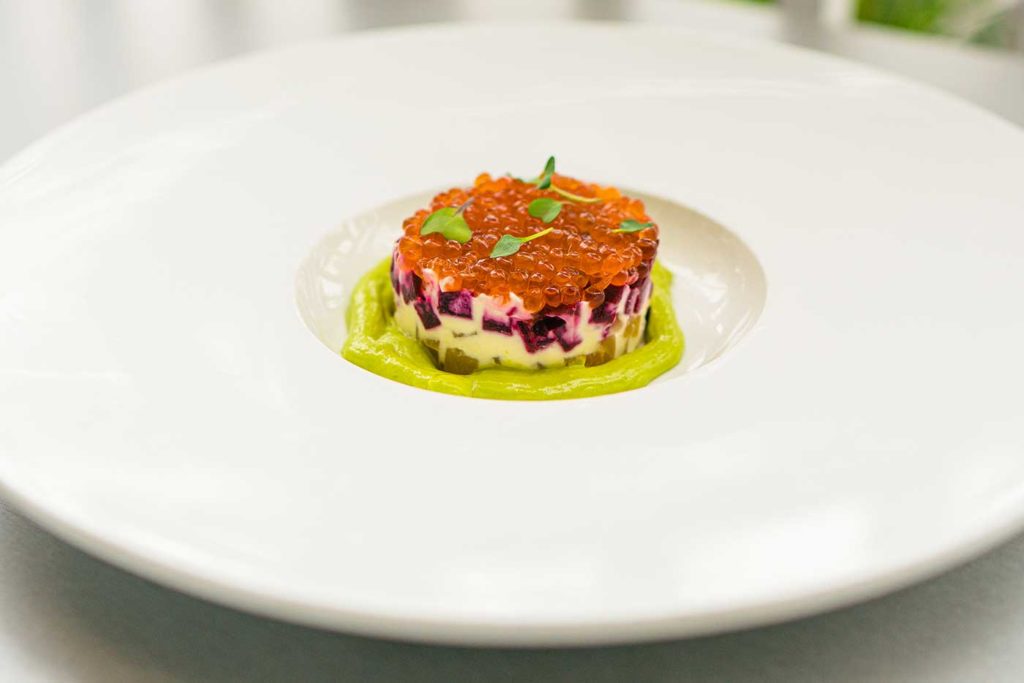 Take a trip to the Mediterranean without the hefty price tag by visiting Costa Med, the beloved locals spot in Key Biscayne. This cozy eatery serves up a delicious taste of European-inspired cuisine that's best enjoyed at your own pace.
Take an extra-long lunch and bite into selections burrata and prosciutto, crab cake pops, lobster ravioli, Greek-style branzino, and lamb chops. You don't want to rush here – savor every bite and consider adding some wine into the mix (we won't tell your boss).
Costa Med is located at 260 Crandon Boulevard, Suite 46, Key Biscayne, FL 33149. For more information, visit their official website.
Lilikoi Organic Living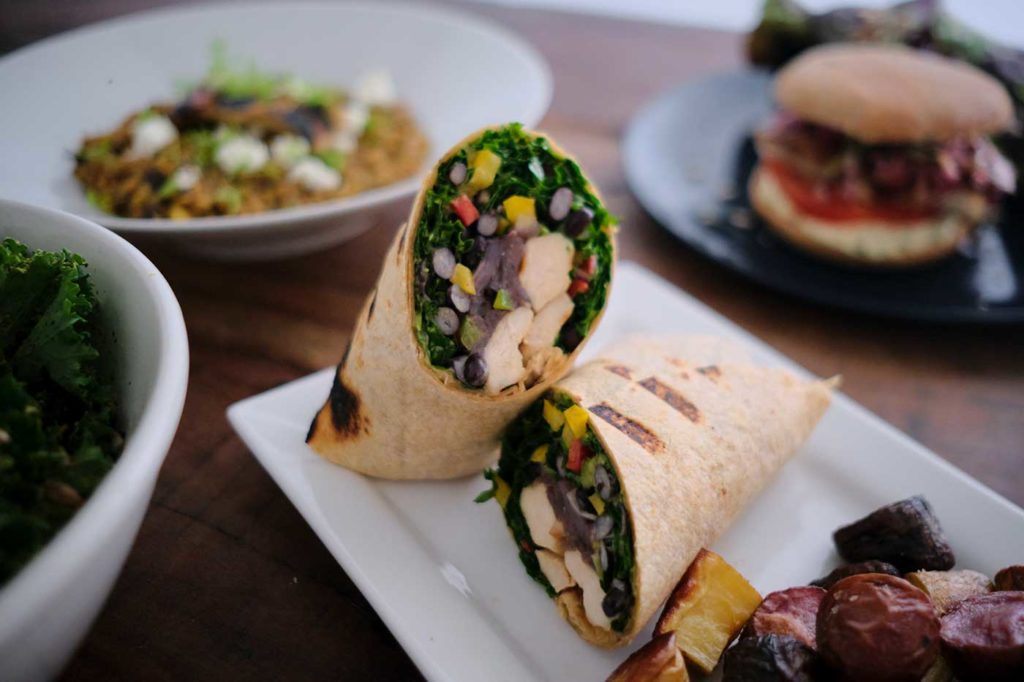 Lilikoi Organic Living is the best of both worlds. If you need something fast for lunch in Miami Beach, Lilikoi has you covered. If you have all the time in the world, Lilikoi also has you covered. The South of Fifth neighborhood gem offers a wealth of lunch options that cater to any schedule.
Some highlights include the chicken and brie sandwich, vegan burger, chicken chipotle burrito, shrimp coconut curry bowl, and Hawaiian-style poke. That list doesn't even scratch the surface either. Don't forget to grab one of the restaurant's famed juices for the road.
Lilikoi Organic Living is located at 500 South Pointe Drive, Miami, FL 33139. For more information, visit their official website.
Little Brazil
If you're craving a juicy steak for lunch, head on over to Little Brazil on Miami Beach. The North Beach establishment boasts a hearty menu of succulent prime cuts and Brazilian delights (as expected). Best of all, the majority of dishes won't break the bank.
Grab a seat and start your meal with traditional Brazilian pastries stuffed with beef, cheese, and other tasty fillings. Steaks-wise, you'll find selections like char-grilled skirt steak, beef stroganoff, and New York strip. Non-meat options include chicken parm, sauteed shrimp, and spaghetti – to name a few. There's something for everyone here.
Little Brazil is located at 6984 Collins Avenue, Miami Beach, FL 33141. For more information, visit their official website.
Little Hen
There's one word that comes to mind when you see Little Hen: cute. The whimsical décor and food at this Midtown restaurant are built for Instagram. Thankfully, it's not all style: There's some serious substance behind the English-inspired menu. Expect to find decadent lunch and brunch fare like rose petal pancakes, tuna tartare, Nutella waffles, and sandwiches and salads galore.
The big draw here is afternoon tea, which is perfect for a long lunch. At $30 per person, you can a selection of petit fours and macarons, mini sandwiches, scones, and your choice of tea. It's a steal.
Little Hen is located at 3451 NE 1st Avenue, Suite 100/102, Miami, FL 33137. For more information, visit their official website.
Ruby Dee's
Don't let Ruby Dee's location fool you: This eatery from celebrated chef Daniel Roy doesn't offer your typical food hall fare. The seasonal and vegetable-inspired plates from chef Roy keep your palate on high alert with delectable flavors and textures. Hamachi tartare, Kusshi oysters, butternut squash soup, and the picanha sandwich are all must-trys on the menu. Food comes out fast, but you'll find yourself eating slow to enjoy every last bite of your perfect lunch in Miami.
Ruby Dee's is located at 140 NE 39th Street, Miami, FL 33137. For more information, visit their official Instagram page.