For many people, lunch is a quick bite. That half-hour or one-hour break from the daily grind doesn't leave a lot of room to unwind; you typically want something fast and simple. But what about those times you're not in a rush and want to take your sweet time? These five restaurants provide the ultimate backdrop for a leisurely lunch in Miami. Treat yourself – you deserve it.
Café Americano
Cafe Americano
Cafe Americano, the city-favorite retro diner with a Latin twist, has unveiled its newest concept in Brickell. Palm greens meet soft caramel browns at this tropical eatery, giving a nod to hard-to-forget American diner classics like a jukebox, leather booths, and bar seats. Overall the vibe screams ideal South Florida diner if there ever was one.
Read More
Rest your tired feet from all that shopping with a stop at Café Americano. The Brickell City Center eatery offers tasty comfort food full of fun twists. The best part: It's surprisingly affordable considering its luxury location. On the menu, expect to find new favorites such as ceviche sliders, baja chicken tacos, and molten chicken parm; we love the varied selections. Treat yourself to a drink, too – every drink here is a winner (but we're partial to the Gold Standard). 
Café Americano is located at 701 South Miami Avenue, Miami, FL 33130. For more information, visit their official website.
Costa Med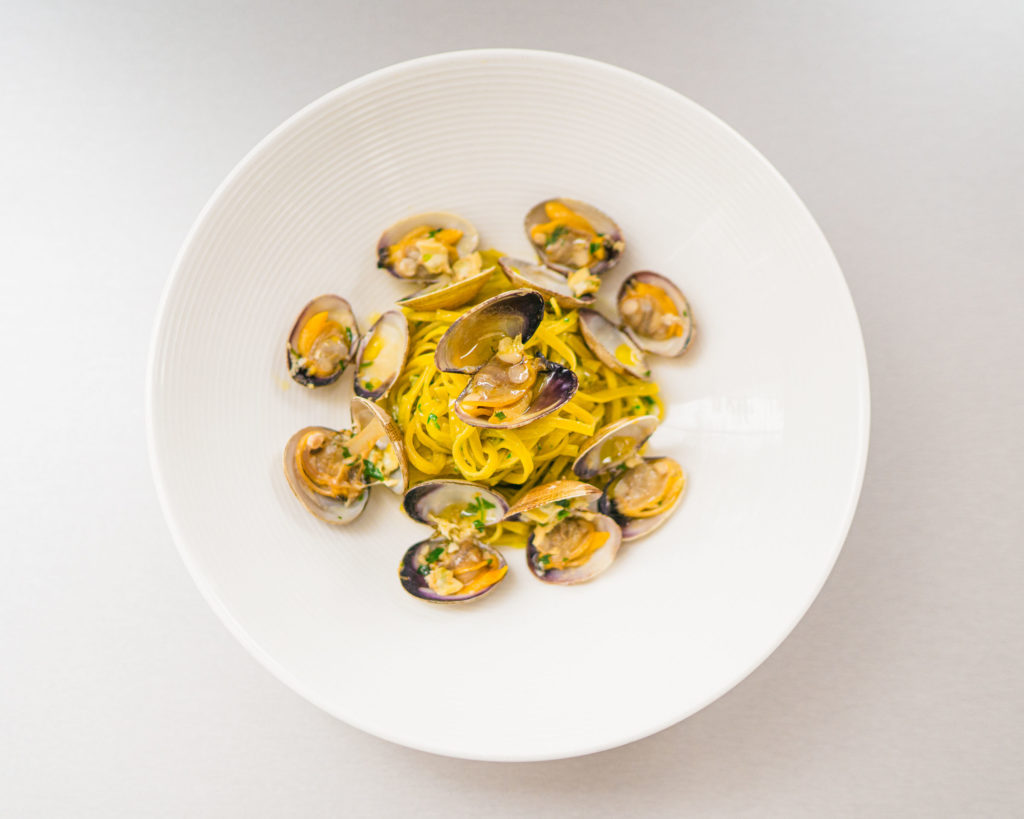 Take a trip to the Mediterranean without the hefty price tag by visiting Costa Med, the beloved locals spot in Key Biscayne. This cozy eatery serves up a delicious taste of European-inspired cuisine that's best enjoyed at your own pace.
Take an extra-long lunch and bite into selections burrata and prosciutto, crab cake pops, lobster ravioli, Greek-style branzino, and lamb chops. You don't want to rush here – savor every bite and consider adding some wine into the mix (we won't tell your boss). 
DC Pie Co. 
Pizza is one lunch staple that's underrepresented in Brickell. Sure, there are a few slice shops around for a quick bite, but what if you want to take your sweet time? Enter DC Pie Co., which is THE place for a leisurely pizza lunch.
Build your own pie from an assortment of toppings – you can get a large pie to share or stick to a personal size (which is still plenty). We like to keep things simple with just pepperoni and some garlic. If you're not feeling like eating some pizza, there are a few other options like sizable salads and pastas, but pizza is the main attraction. If it's not too hot outside, get an outdoor table for the perfect people-watching perch.
DC Pie. Co is located at 1010 Brickell Avenue, #200, Miami, FL 33131. For more information, visit their official website.
La Cañita
When you think of good food in Miami, Bayside Marketplace is probably near the bottom of your list; everyone knows it's a tourist trap, and that you're going to get ripped off. Here's the thing, though: Not everything there deserves that reputation.
La Cañita stands out for being one of the few places here that isn't overpriced crap. Backed by celebrated chef Michelle Bernstein, this Cuban restaurant serves up high-quality fare that won't make you feel like you got scammed. For something to savor, you can't go wrong with the Cuban sandwich, plantain, and coconut-crusted shrimp, or the oxtail. No matter what you order, grab a table outside to take in the beautiful waterfront view.
La Cañita is located at 401 Biscayne Boulevard, 2nd Floor, Miami, FL 33132. For more information, visit their official website.
La Estancia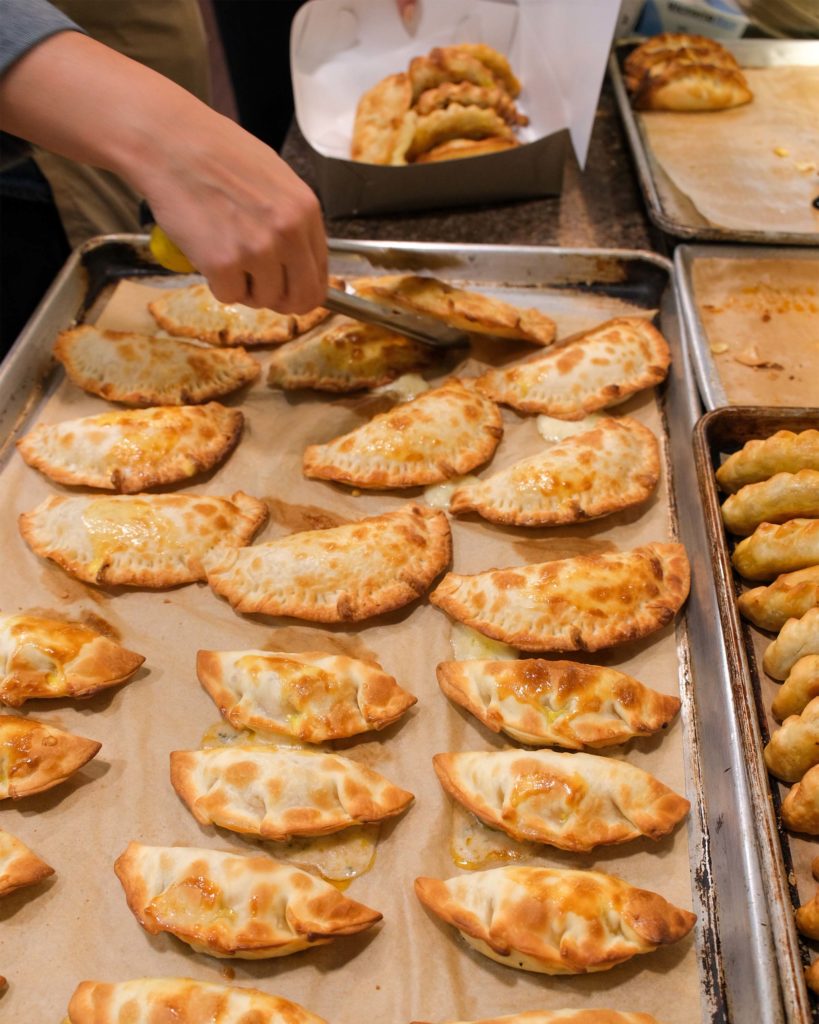 La Estancia is a place that's best enjoyed when you're not in a rush. This Argentinean restaurant in Aventura is home to an extensive menu that will overjoy any meat lover; plant-based eaters should look elsewhere. Since this restaurant specializes in Argentine cuisine, you'll find no shortage of steaks, Milanesas, empanadas, and other beloved dishes. The wealth of options can make narrowing down your order a little tricky, so we suggest the parillada – essentially a mountain of meat – so you get a little bit of everything. You're going to want to bring someone to help you.