It's hard to put our experience at La Santa Taqueria into words. Mainly for two reasons: It left us speechless, and any description would not be able to do it justice. The Mexican eatery in Little River is one of the best brick-and-mortar restaurants to join the local food scene this year—period.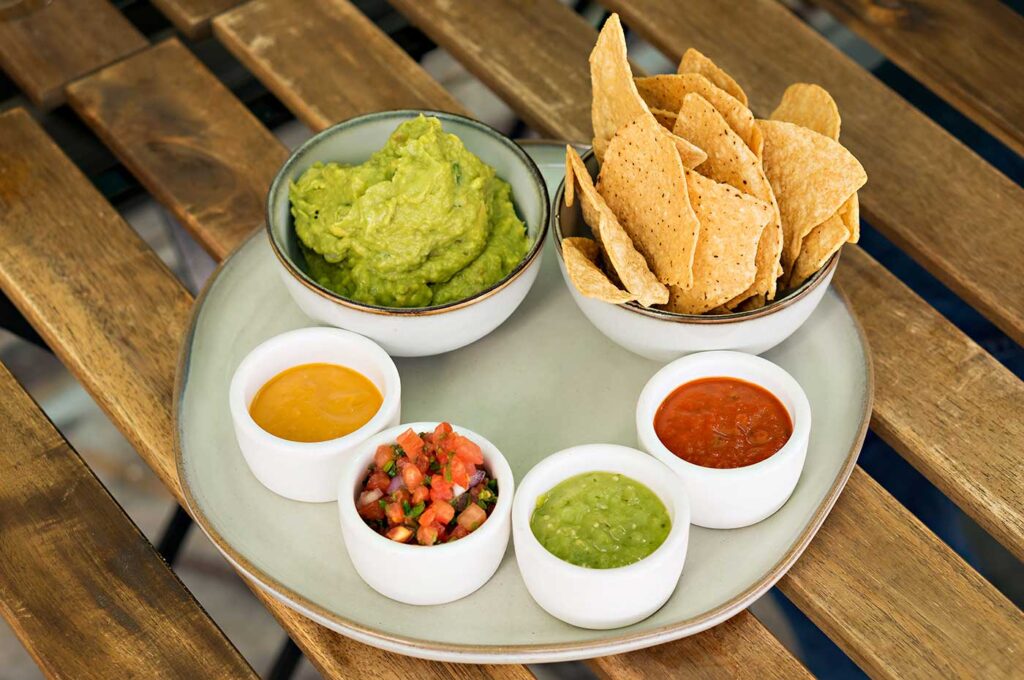 La Santa has come a long way from its humble beginnings in 2017. It started as a food truck making appearances throughout the city, most recently at The Wharf in Downtown Miami. It wasn't until this year, however, that chef Omar Montero opened an actual shop in one of the city's budding neighborhoods. The larger space has allowed chef Montero and his team to expand on their incredibly delicious and incredibly affordable fare.
Emphasis on delicious: From your first bite of a starter like the queso fundido to the last bite of your churros, your taste buds will be dancing. Seriously, that queso fundido with its blend of Mexican cheese sets the bar high for the rest of your meal – a bar that La Santa continues to exceed as you make your way across the menu.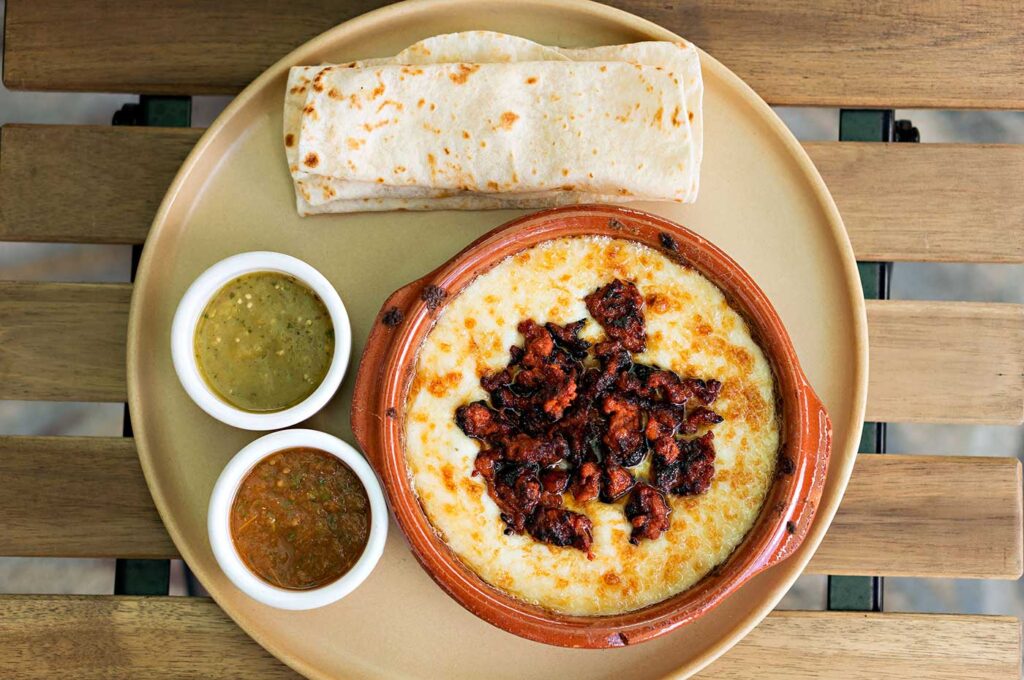 The restaurant's food is best enjoyed with good company… mainly so that you can order more food. There's a lot to choose from, including quesadillas, tostadas, and tacos, and we found ourselves mixing and matching to our stomach's desire.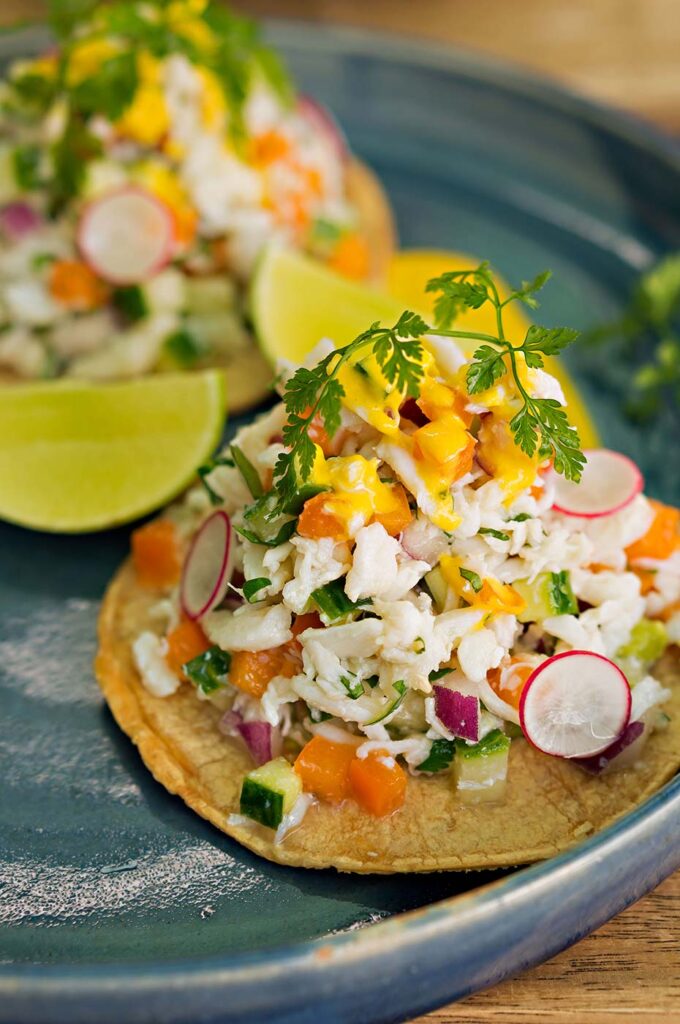 Speaking of mixing and matching: Should you opt for a heavier selection like the queso fundido, you should really balance it with something lighter – say, a crab or tuna tostada. The acidity of the fresh seafood helps even things out and you get to experience chef Omar's mastery of different flavors firsthand.
This mastery not only leads to happy diners, but curious diners as well. When we first visited the restaurant, we stuck to tried-and-true proteins like chicken and steak. And once we were blown away by those traditional combinations, we found ourselves experimenting with other proteins on the menu like tongue and octopus, which were equally impressive. We trusted the chef, and it made us better diners for it. You'll likely feel the same way.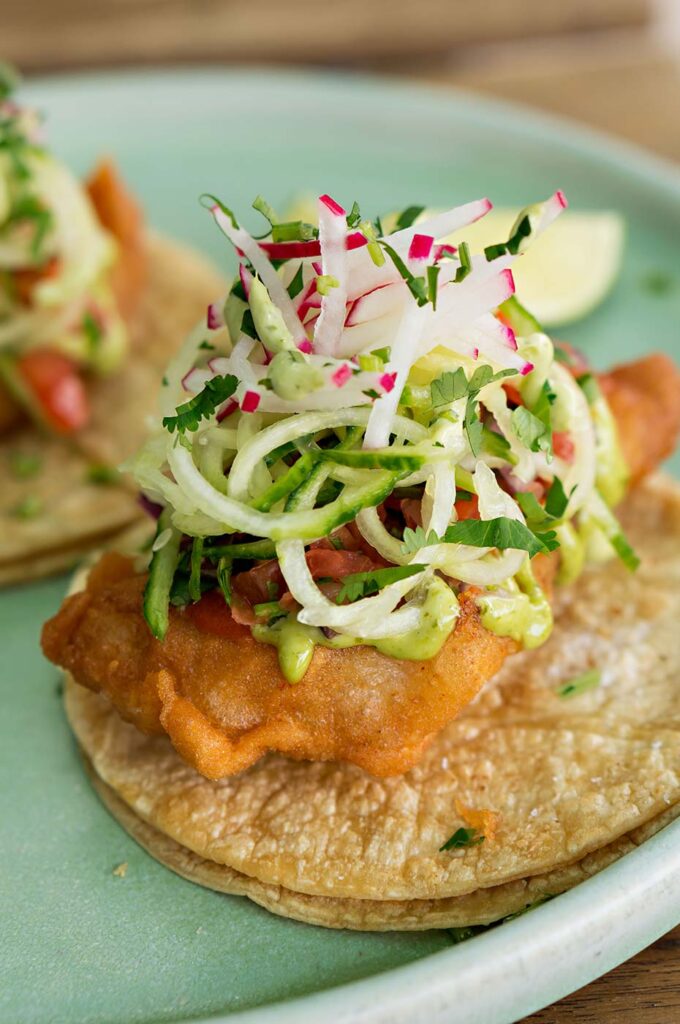 That said, nothing we ate could compare to our all-time favorite bite: the fish taco. It sounds simple—grouper and a few other ingredients – but WOW. We eat fast, and this taco made us slow down and savor every bite. The suadero taco comes in at a close second, too. With both of those selections, you're golden.
Moving to a permanent space also let La Santa double down on cocktails. You'll find a range of margaritas, palomas and other refreshing drinks to help you stay cool, including Mexican sodas and non-alcoholic aqua frescas. All of the above can be enjoyed in La Santa's socially distant dining room or patio area; we never felt uncomfortable and everyone was following the rules.
While we could keep gushing about the Little River gem, it's best to check it out for yourself. Given how busy it's been on all of our visits, word has certainly spread about La Santa Taqueria. Go at an off-hour or brave the crowds—it's your call. Just know that you're in for a treat.