Odds are you've heard about La Placita, the Puerto Rican restaurant from chef Jose Mendin of Pubbelly fame. The restaurant has been making headlines since it first opened in 2018—and it continues to do so. The reason for most of those headlines is La Placita's flag mural, which seeks to celebrate Puerto Rican culture and has been relentlessly scrutinized by the city.
With all the drama surrounding this point of contention, it's easy to overlook that La Placita is celebrating Puerto Rican culture in another way: through darn good food. Don't let the headlines distract you from the fact that La Placita is a stellar addition to the neighborhood (and the city).
What can you expect at La Placita? A lot of delicious food at affordable prices. Para picar (to start), guests can enjoy a wide range of shareable fare like the watermelon and Florida tomato salad, mixed seafood ceviche (a must), and the Key West conch salad. On the warmer side, expect to find standouts like the chicken stew croquettes, empanadas, and blue crab cake.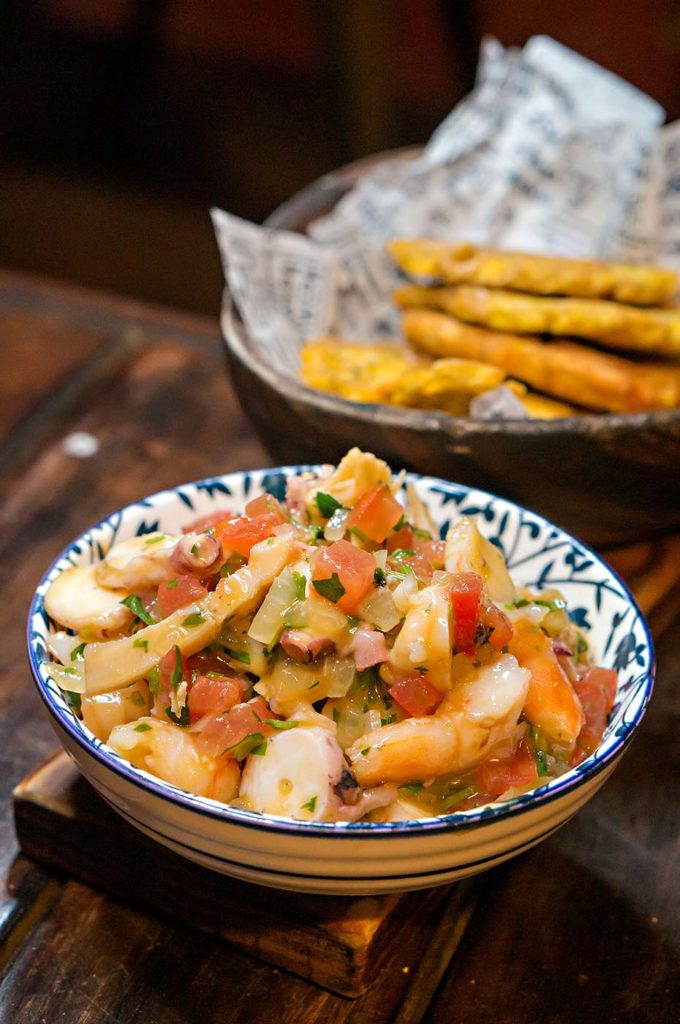 Pro tip: Consider ordering El Sampler for a sizable platter of crowd favorites. It's an easy and filling way to try some of the top dishes on the menu. Speaking of top dishes, save room for main selections like the tantalizing carne guisada. This beef stew inspired by Mendin's mom is a hearty plate of flavor and memories. Other entrees include staples like whole fried snapper, milanesa de pollo (breaded chicken breast), and sweet plantain casserole.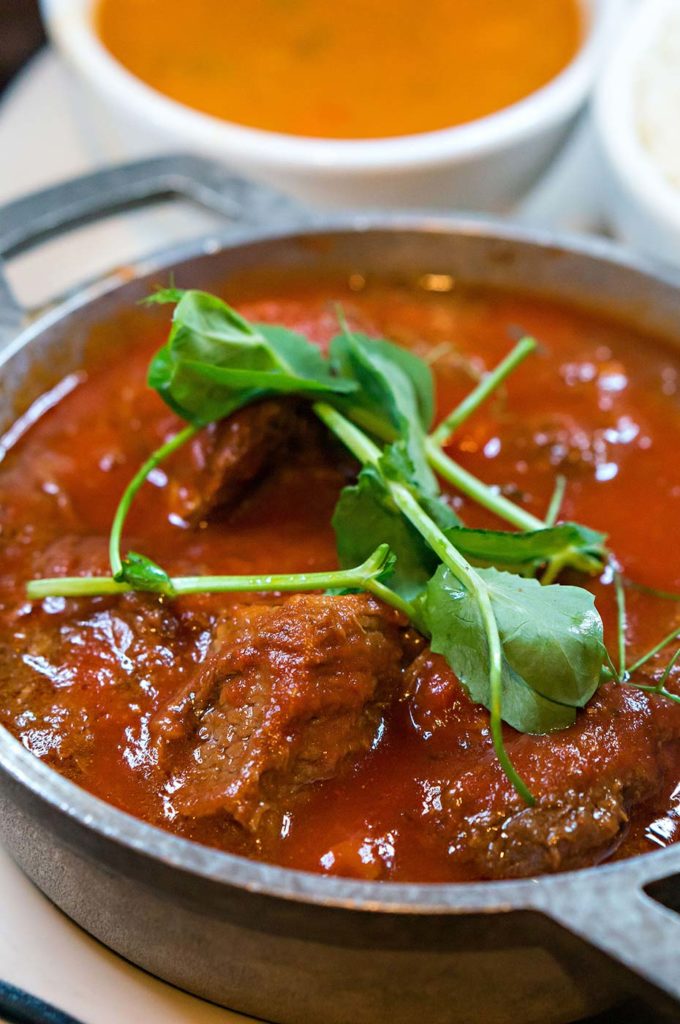 Don't feel like having a full-on meal? La Placita is also home to a series of tasty handhelds like pork and steak sandwiches. The standout on this section of the menu is the La Tripleta Boricua, a monstrous creation stuffed with pork, ham, and pastrami. It's so good it made our list of top sandwiches.
No Puerto Rican dining experience is complete without mofongo, one of Puerto Rico's famous foods. This beloved national dish is comprised of mashed plantains and succulent proteins; have your phone handy to snap a photo when it comes out in its wooden mortar. At La Placita, you can choose proteins such as garlic shrimp, shredded beef, and pork chunks. You can order mofongos individually or enjoy the $20 experience for a taste of additional proteins like crab stew and carne guisada.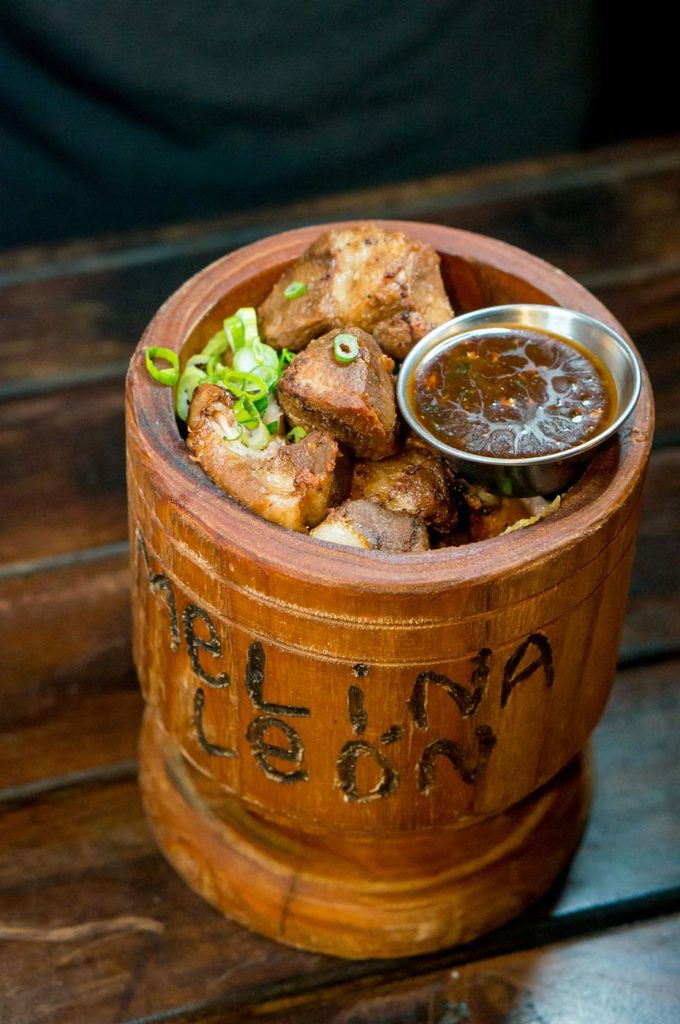 Rounding out the menu are fun (and dangerous) cocktails. Clocking in at $12 each, La Placita's specialty offerings pack a punch for the price. The Guava-te Mule (think Moscow Mule with guava ginger) and Vamos Pa'La Calle are two refreshing concoctions that will help you cool off in the Miami heat, as will classics like the pina colada and sangria. Just be warned: They can sneak up on you.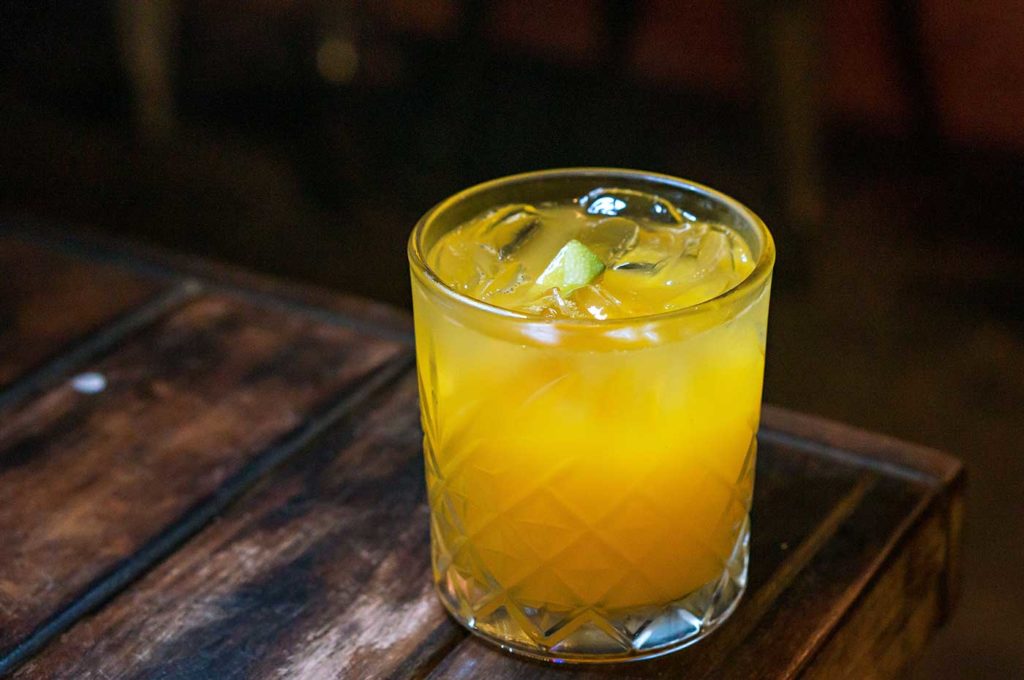 If all you know about La Placita is its flag controversy, then you're missing out on some of the best Puerto Rican food in town. Cut through the noise and see for yourself why La Placita has taken MiMo by storm.