Walk into KYU on a regular Monday night and it's packed. Walk into KYU on a Wednesday night and it's slammed. Walk into KYU on a Friday night, and good luck getting a table without a reservation. You get the picture: The Asian-inspired Wynwood eatery is pretty popular.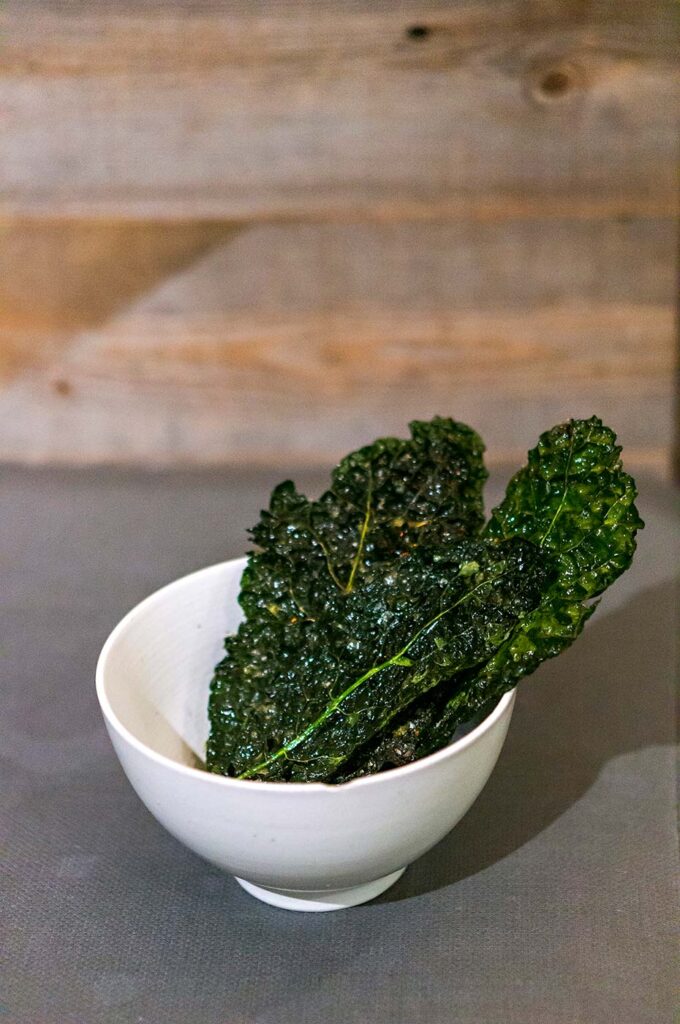 That should come as no surprise, considering the James Beard-nominated restaurant's fun, creative offerings and chic vibes. Since opening in 2016, KYU has been one of the artsy neighborhood's hottest spots and shows no signs of slowing down—even despite COVID-19.
We experienced the busy dining room firsthand on a regular weekday evening, and our initial thoughts were, "We feel safe." Knowing how popular KYU was, we weren't sure what to expect in terms of COVID-19 protocols, but everything was spaced out well, things were sanitized regularly, and mask use was strictly enforced. There's also outdoor seating if you feel so inclined. Rest assured that KYU is taking things very seriously.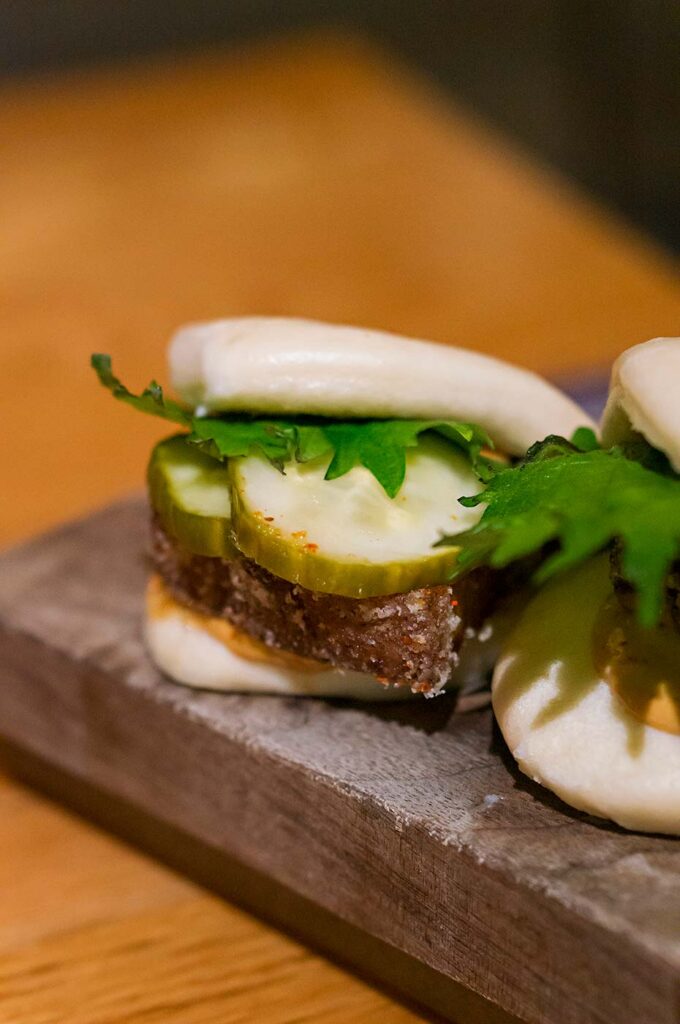 Putting guests at ease is important because if you're anything like us, you're going to be spending quite a bit of time at KYU. And we don't mean that in a bad way: It's just that you're going to eat—a lot. The playful menu with sections like Snacky Snacks and Crispy Crunch is designed to be shared, and you'll find yourself ordering a little bit of this and a little bit of that because it all sounds great.
Honestly, you're going to be asking yourself some tough questions like, "Should I get a few bigger plates like the Korean fried chicken and Thai fried rice stone pot or a bunch of smaller items like crunchy kale and crispy pork belly?" The answer is all of the above. Your best bet is to let the kitchen choose for you with the surprisingly affordable $65 Chef's Tasting Menu.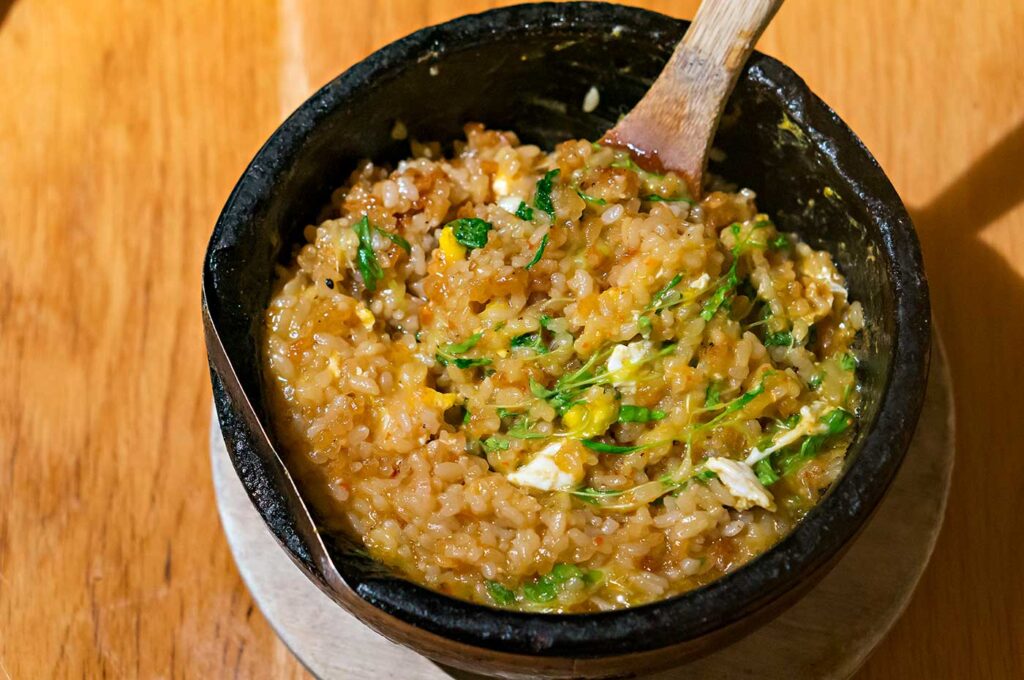 For the money, you get an insane amount of food that's perfectly portioned for your party. It's essentially a greatest hits of KYU selections (of which there are many). Expect to try the Korean fried chicken, the beloved roasted cauliflower, and the Instagram-famous Mom's KYU coconut cake that is a meal in itself – plus many more dishes. A quick note on that last item: Pair it with some sparkling sake for a taste of heaven on earth.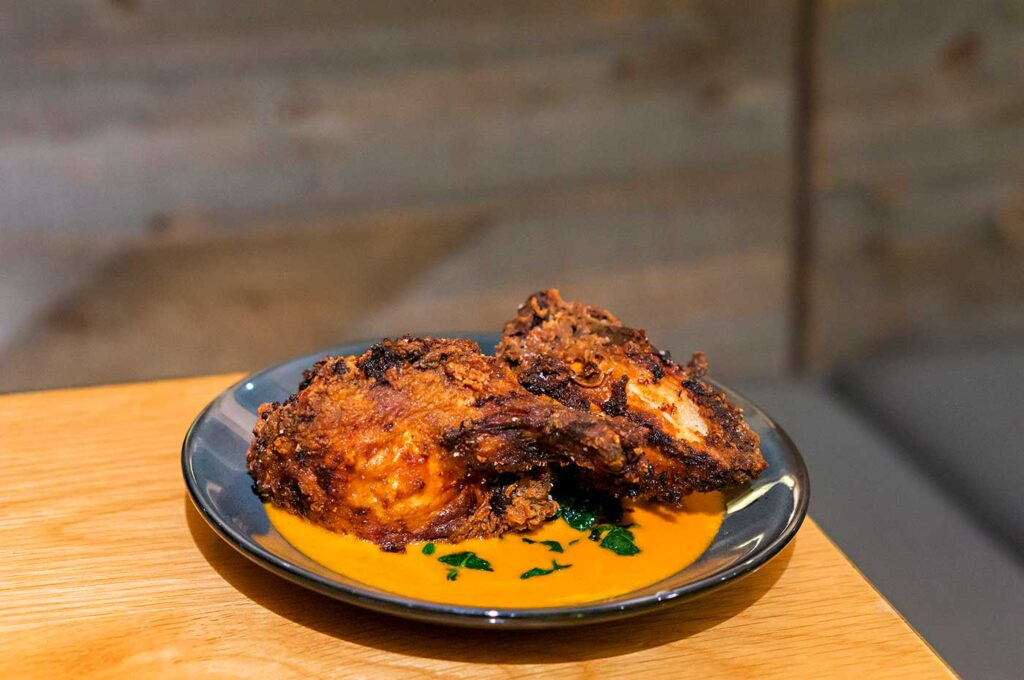 Just as expansive is the KYU's extensive cocktail list, which boasts fun libations like No Way Rose, the rye-based Crushing It and the whiskey lover's KYU Infinity and Beyond. Despite the jokes, these drinks are serious and pack a punch. We also appreciate the addition of a Sober section, where guests can enjoy tasty mocktails like the Yuz-Oolong Way From Home with – you guessed it – Japanese yuzu and oolong tea.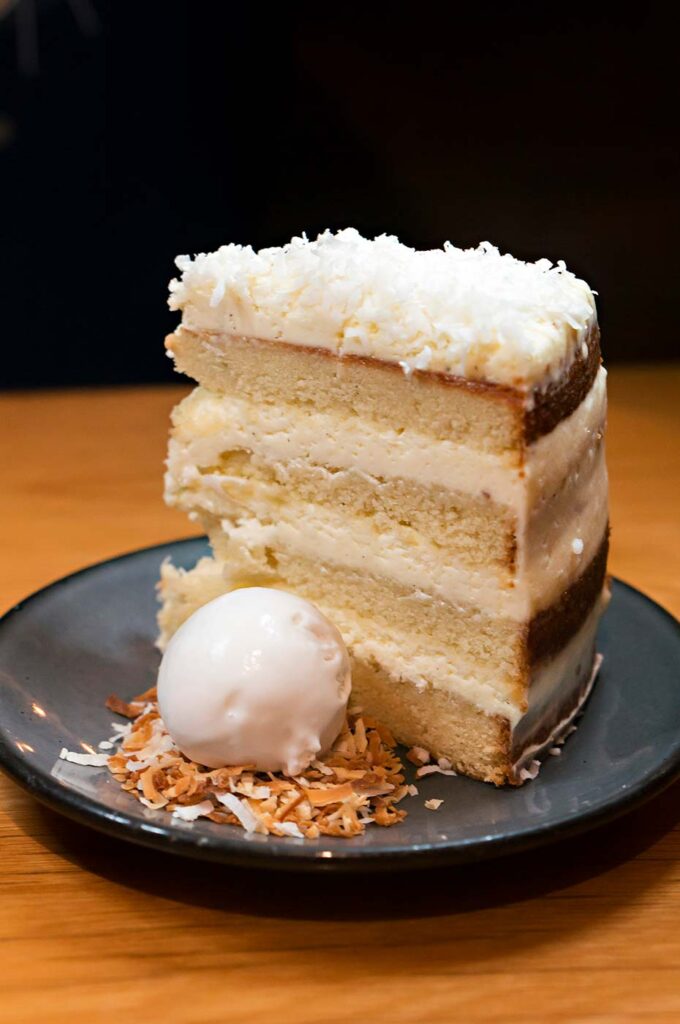 If there's one word to describe KYU, it's cool. It's the type of place where you walk in and just feel … cool. We can't really put the feeling into words, but you'll know it once you take a step inside. And once you're in, you're in for a world of flavors.