September 24th Marks The Very First One, With a Traditional Puerto Rican Party at La Placita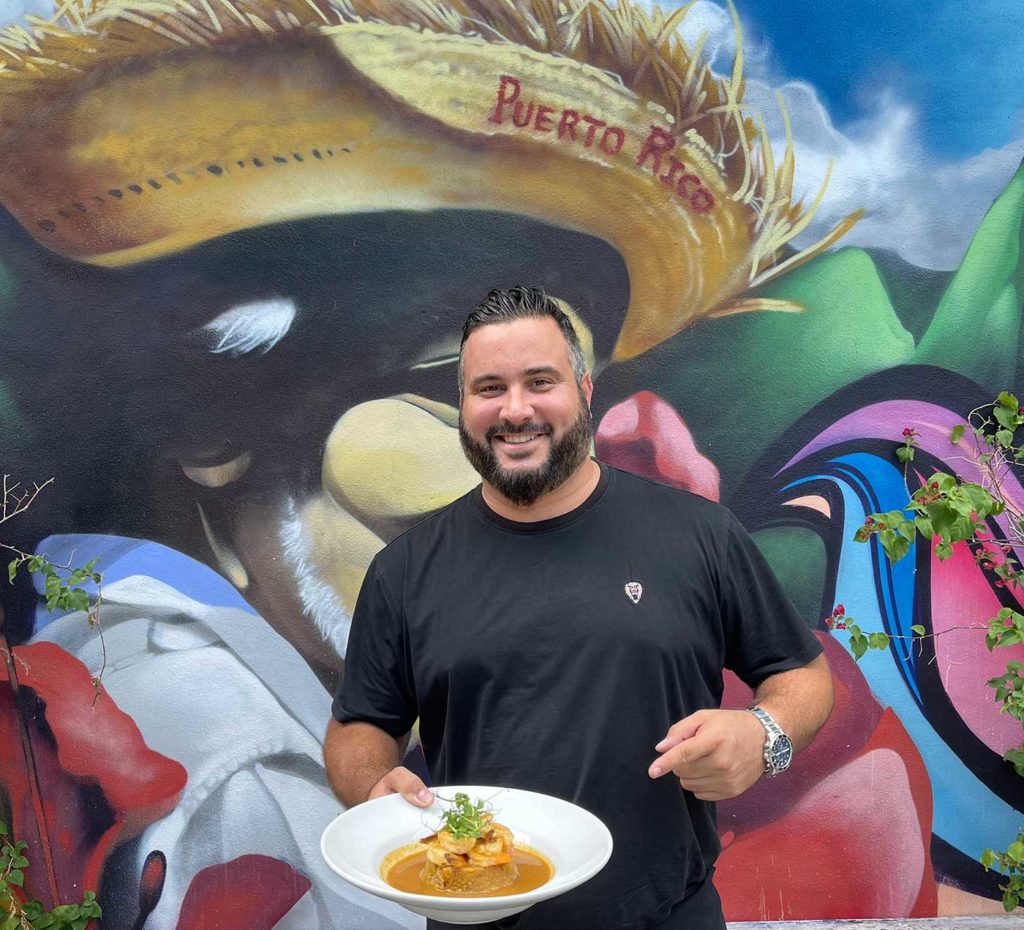 While chef Jose Mendin was planning a mofongo event in partnership with Puerto Rican rum company Don Q, he realized that while seemingly every other popular food had its own holiday, the traditional Puerto Rican dish the country is so widely known for was nowhere to be found. Exactly what is mofongo anyway and how is it made? Think of it as mashed potatoes' sweeter plantain cousin. First, green plantains are deep fried, then smashed in a "pilon" or mortar with salt-cured pork or pork crackling, garlic, butter, and oil. Often dipped in a broth to soften up the starchiness of the plantains, mofongo is a classic staple food enjoyed in every Puerto Rican household with a variety of toppings such as lobster, fish, shrimp, or ropa vieja. At Jose Mendin's La Placita, the chef's first foray into Puerto Rican cuisine, he serves it with hefty helpings of house chicken, garlic shrimp, pork chunks with house glaze, Caribbean conch salad, Caribbean crab stew, and more. "When you go to Puerto Rico, you have to eat mofongo because it's just part of the experience," says the chef. "The dish is very iconic to the country."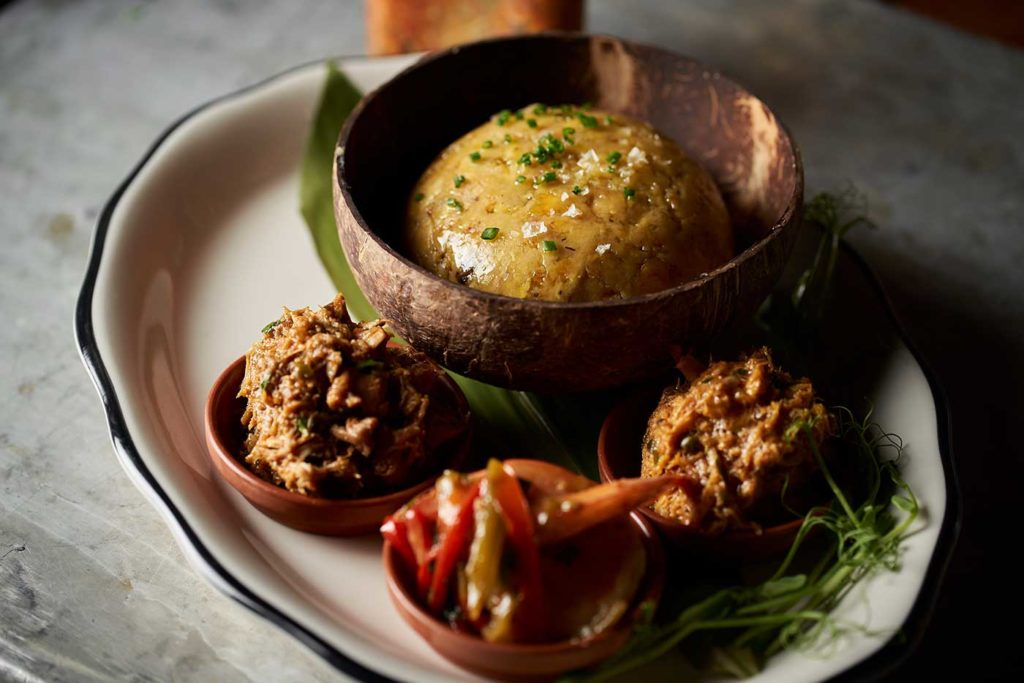 Mendin, celebrated throughout Miami and beloved for his acclaimed Pubbelly concepts moved to Miami from Puerto Rico 23 years ago. During that time, Mendin traveled to Madrid and London, training under Nobu and honing his skills in European cuisine. After opening Nobu Miami and several successful Pubbelly restaurants, Mendin decided to shift gears. "I wanted to create something where people can really experience what Puerto Rico is," says the chef. In January 2019, Mendin officially opened La Placita as a way to share his heritage and offer a space where the Puerto Rican community can visit when they miss the taste of home.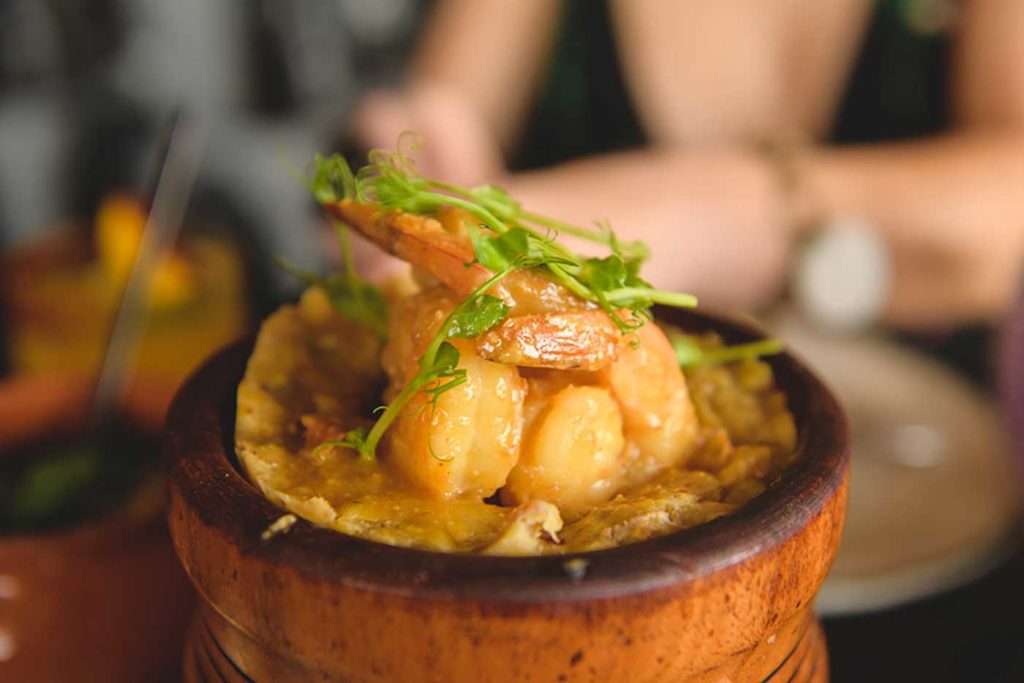 Only days ago, the chef officially launched National Mofongo Day by contacting the National Day Archives and filling out an application describing what the day is and why it should be celebrated. Upon approval, Mendin announced September 24th as the official day, along with his plans for a Puerto Rican party complete with "pleneros" (Puerto Rican performers) Bomba e Plena, a DJ spinning the world's largest collection of vinyl salsa, Don Q cocktails and, the star of the show, cups of various styles of mofongo which people can enjoy throughout the evening.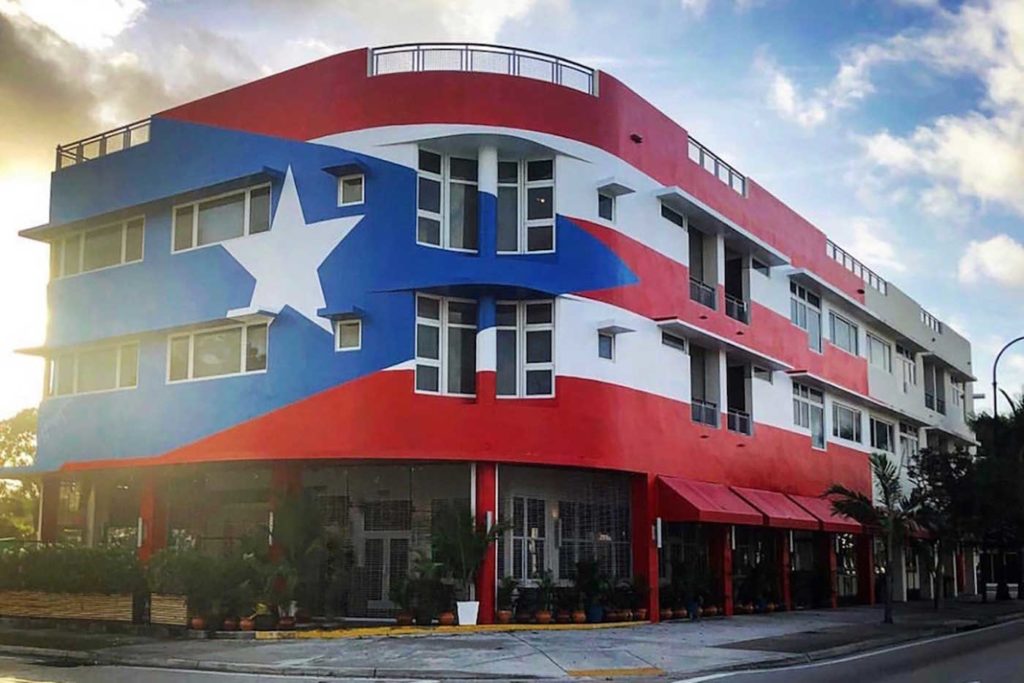 "This will be a day when mofongo can be put on the pedestal. We want to do an annual party. With this, people can celebrate the dish and teach their friends about it," says the chef. Mark your calendars and get ready to indulge in your new favorite food holiday.