Every neighborhood has its fair share of hidden culinary gems. Miami Beach, Key Biscayne, Midtown Miami… If you know where to look, you'll find some impressive spots that tend to fly under the radar. Here are seven spots that should be aware of:
CJ's Crab Shack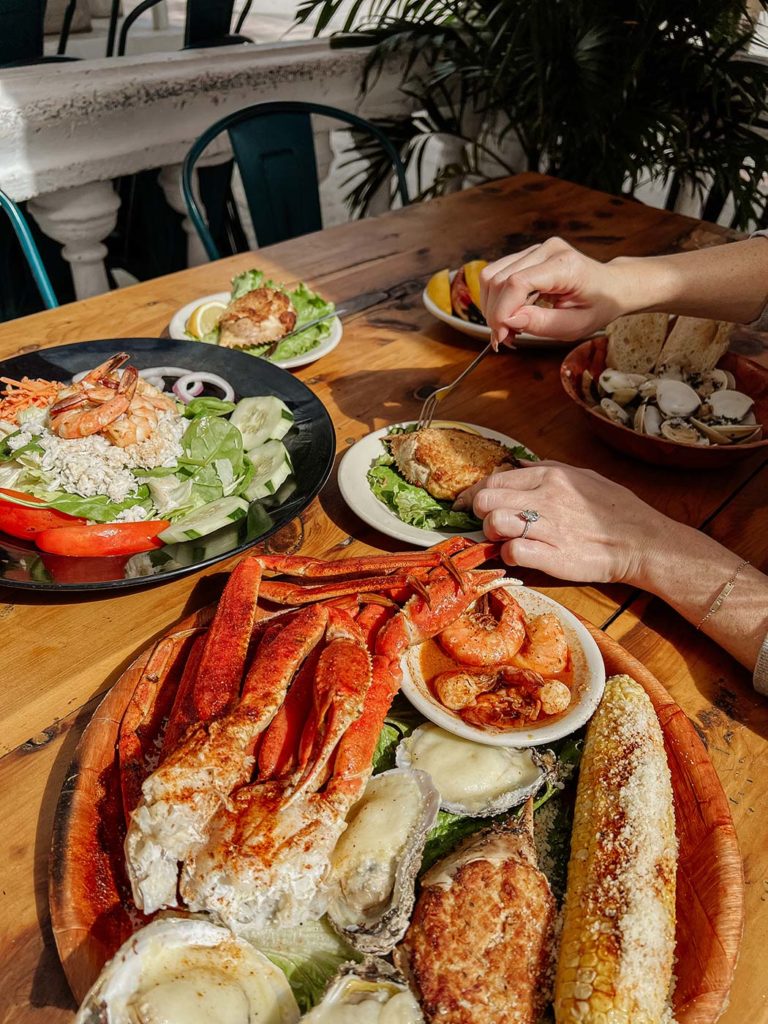 Restaurants on Ocean Drive are a dime a dozen; the street is full of tourist traps with lousy food and exorbitant prices. And then there are places like CJ's Crab Shack, which are the exact opposite. This Ocean Drive gem is home to some jaw-droppingly great seafood, including the namesake crustacean. The portions here are massive, too, so you're definitely getting your money's worth. If you find yourself on Ocean Drive, make sure to visit for some crab dip, fried shrimp, and snow crab.
CJ's Crab Shack is located at 600 Ocean Drive, Miami Beach, FL 33139. For more information, visit their official website.
Costa Med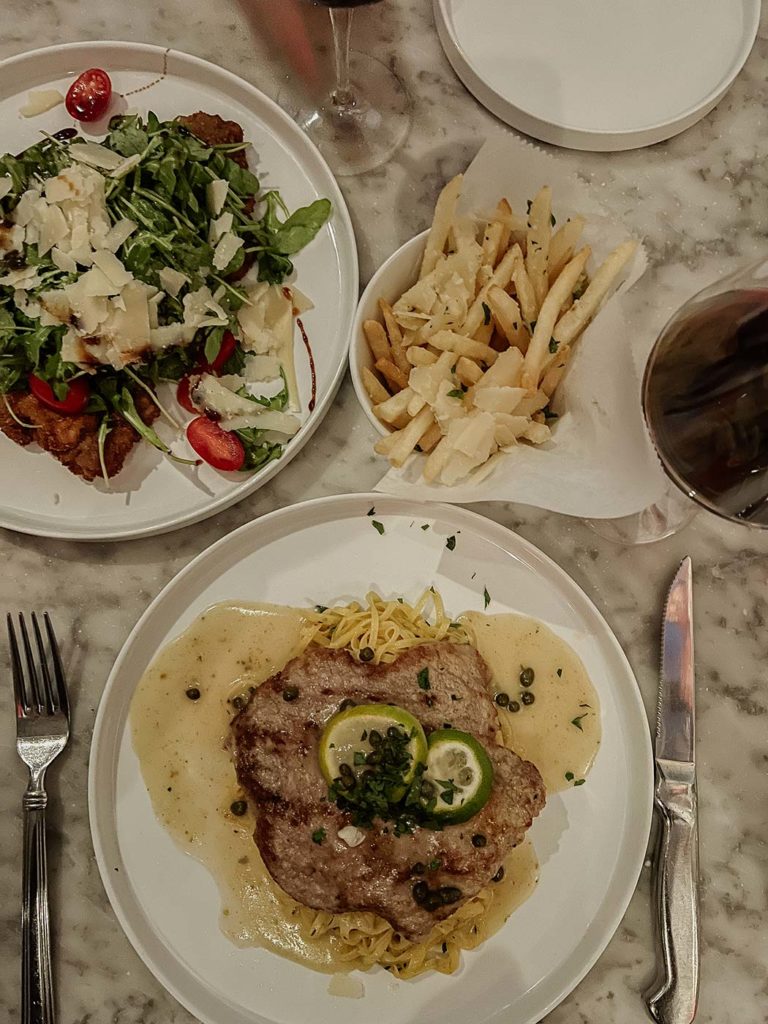 Key Biscayne isn't usually a neighborhood you see making culinary headlines, but it should be—mainly for Costa Med. This Mediterranean spot features an extensive selection of tasty specialties from seafood and steak to salads, chops, and lots of wine. The intimate space makes it ideal for a romantic night out or just a quiet dinner. Highlights include the octopus carpaccio, lobster ravioli, and chicken rotolado.
Costa Med is located at 260 Crandon Boulevard, #46, Key Biscayne, FL 33149. For more information, visit their official website.
La Diosa Taqueria
In the mood for tacos? Head on over to La Diosa Taqueria on Calle Ocho. The affordable Mexican joint serves up an assortment of delectable tacos with fillings like asada steak, pork shoulder, and rock shrimp. But tacos are just one part of the menu here: La Diosa also offers ceviches, quesadillas, and bowls among its many options. Bring a friend or two to make the most of your visit. And whatever you get, finish off with some churros.
La Diosa Taqueria is located at 3458 SW 8th Street, Miami, FL 33135. For more information, visit their official website.
Namaste Miami
Located next to the Target in Coral Gables, Namaste Miami is easy to miss; there's not really much signage. But eagle-eyed visitors are in for a treat. Namaste Miami's menu is one of the largest menus we've encountered at an Indian restaurant—this menu is humongous. When we see a menu this big, we're a little skeptical. But we've become repeat customers at Namaste because IT'S SO GOOD. The tandoori chicken, chaat platter, and lamb biryani are good starting points.
Namaste Miami is located at 221 Navarre Avenue, Coral Gables, FL 33134. For more information, visit their official website.
Riviera Focacceria
If you haven't heard of Midtown Miami's Riviera Focacceria, you're missing out on one of the most addicting dishes known to man: the focaccia con formaggio. This dish is just one of the many standouts you'll find at this humble neighborhood eatery. Come here for the focaccia and then order one of the pastas—we're partial to the lasagna—for an unforgettable meal. Not feeling like pasta? The boneless veal chop and the branzino are two other notable favorites.
Riviera Focacceria is located at 3252 Buena Vista Boulevard, #110, Miami, FL 33137. For more information, visit their official website.
The Wagyu Bar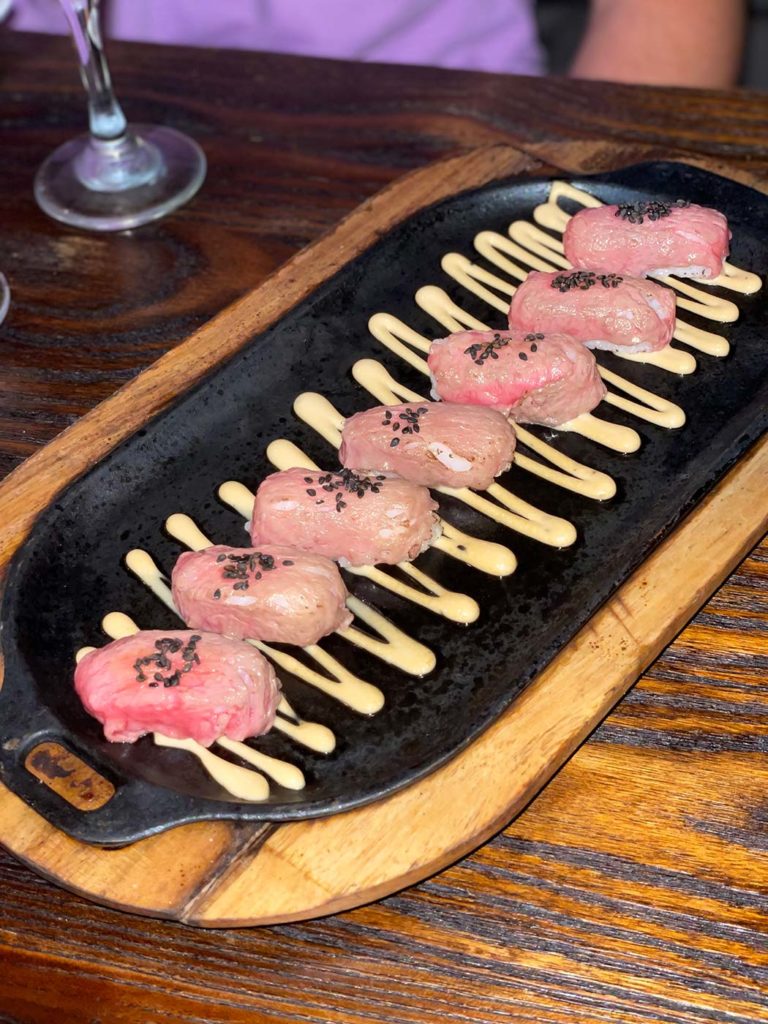 When you think of steak in Coral Gables, you probably think of one of those large steak chains on every corner. But the best steak in the neighborhood can be found at The Wagyu Bar, just a little bit east of Miracle Mile. The unassuming eatery prides itself on its laidback vibes and exceptional cuts; you'll find usual suspects like filet mignon and ribeye along with more uncommon selections that will surely pique your interest. The best part: You won't break the bank.
The Wagyu Bar is located at 2257 Coral Way, Miami, FL 33145. For more information, visit their official website.
Wabi Sabi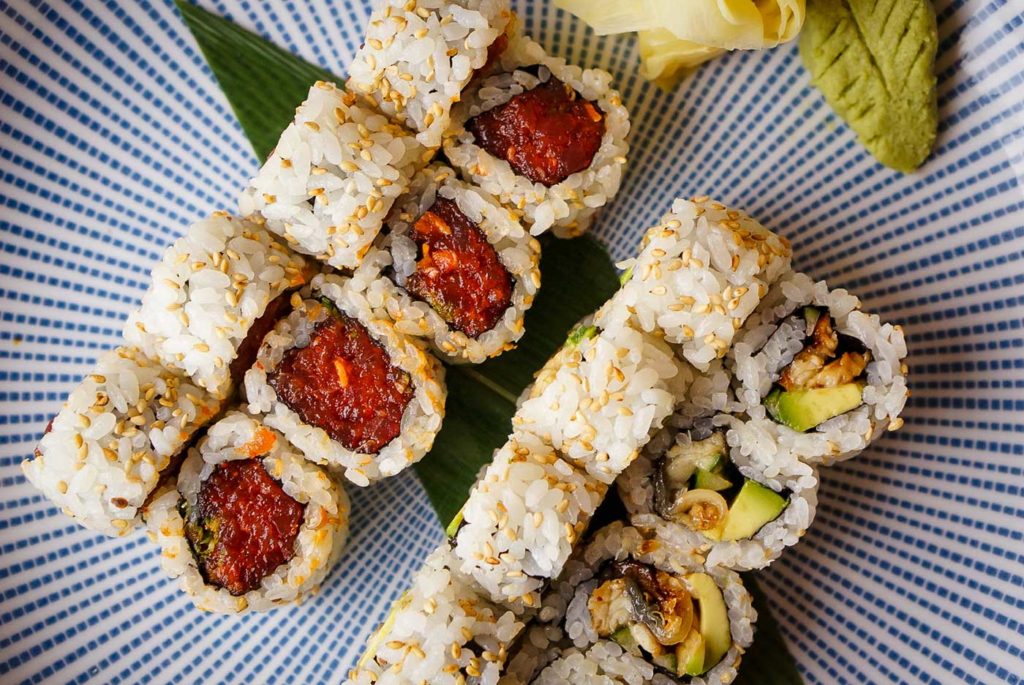 A nondescript building on 79th Street houses the neighborhood gem that is Wabi Sabi. The sushi spot is a sushi lover's paradise; there are dozens and dozens of nigiri, temaki, and other specialties to choose from. Although you could order a la carte, the best value is in the omakase; you can try a little bit of everything and leave with a full belly and a huge smile on your face. The place also offers healthy bowls if that's more your style. Just save room for dessert.
Wabi Sabi is located at 851 NE 79th Street, Miami, FL 33138. For more information, visit their official website.