It might be too late to get a summer body, but healthy eating should be a priority year-round. Check out these seven spots if you're looking for healthy lunches.
Jar and Fork
If you find yourself in Downtown Miami for the 9-5 grind, a visit to Jar and Fork is a must. They have it all: healthy bowls, cold-pressed juices, tasty wraps, paleo-friendly platters… The list keeps going. It's not cheap—you're likely spending over $20 with tip for most items—but you get what you pay for. You can tell they use high-quality ingredients just from one bite. The chicken, shrimp, salmon, tofu, steak… They're all great.
Jar and Fork is located at 270 East Flagler Street, Miami, FL 33131. For more information, visit their official Instagram page.
La Giulietta
At La Giulietta, you can try cuisine inspired by places all over the globe. The a la carte menu is home to delicious fare like salmon tiradito, burrata salad, airline chicken, and one heck of a veggie burger. Other light selections include a Mediterranean dip trio, sesame-crusted tuna, and quinoa. As you can see, La Giulietta has a bit of everything so bring a big appetite.
La Giulietta is located at 7580 NE 4th Court, Miami, FL 33138. For more information, visit their official Instagram page.
Lemoni Café
Buena Vista's Lemoni Café is the perfect place for picky palates. The European-style establishment has been serving up health-conscious fare since 2008—that's a long time for a Miami restaurant. Among the highlights on the menu: the Caprese sandwich, Greek chicken wrap, lentil vegetable curry, and melted brie and honey. While you're noshing on these savory bites, don't forget one of Lemoni's famous smoothies. They live up to the hype.
Lemoni Café is located at 4600 NE 2nd Avenue, #8, Miami, FL 33137. For more information, visit their official website.
Little Brazil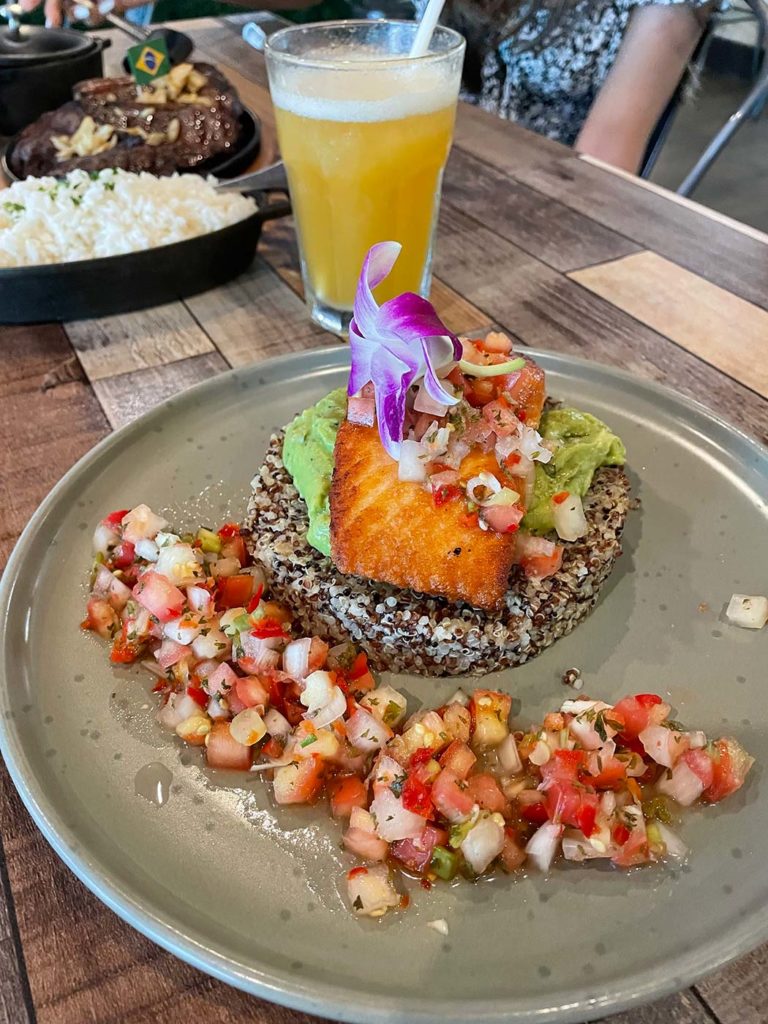 Little Brazil on North Beach is known for its delicious steaks, but there's also so much more to this neighborhood treasure—especially if you're looking for healthy selections. Some of the healthy highlights include the gorgonzola salad, the grilled tilapia with shrimp, and the pan-seared salmon with quinoa. These dishes may not get as much attention as the meatier items, but they're just as tasty. The next time you're there, give them a try—you won't regret it.
Little Brazil is located at 6984 Collins Avenue, Miami Beach, FL 33141. For more information, visit their official website.
Pubbelly Sushi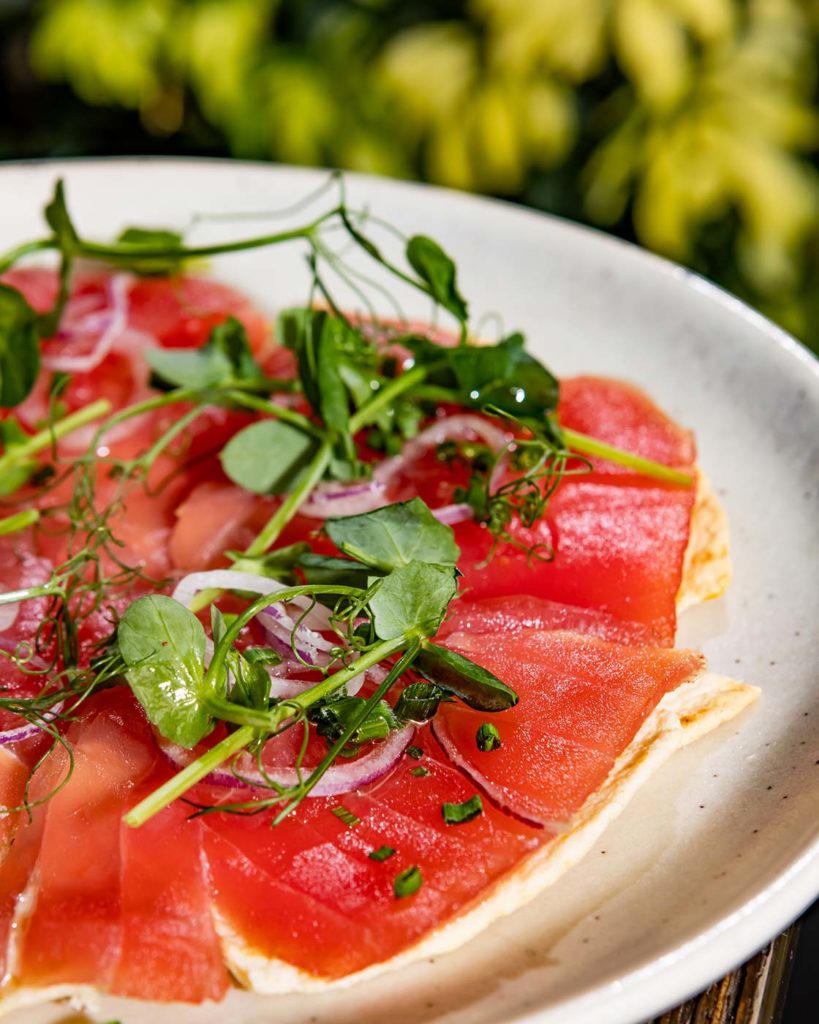 Say hello to one of the largest menus in town. At Pubbelly Sushi, you can expect dozens and dozens of tasty dishes to choose from. This sizeable selection makes it easy to go all out or eat healthy—the choice is yours. If you fall into the latter category, here are some options to consider: the wedge salad, the tuna tartare, Japanese eggplant. Baby bok choy, chicken yakitori, and miso black cod. There's no wrong choice here; everything is delicious.
Pubbelly Sushi has multiple locations throughout Miami. For more information, visit their official website.
The Doral Yard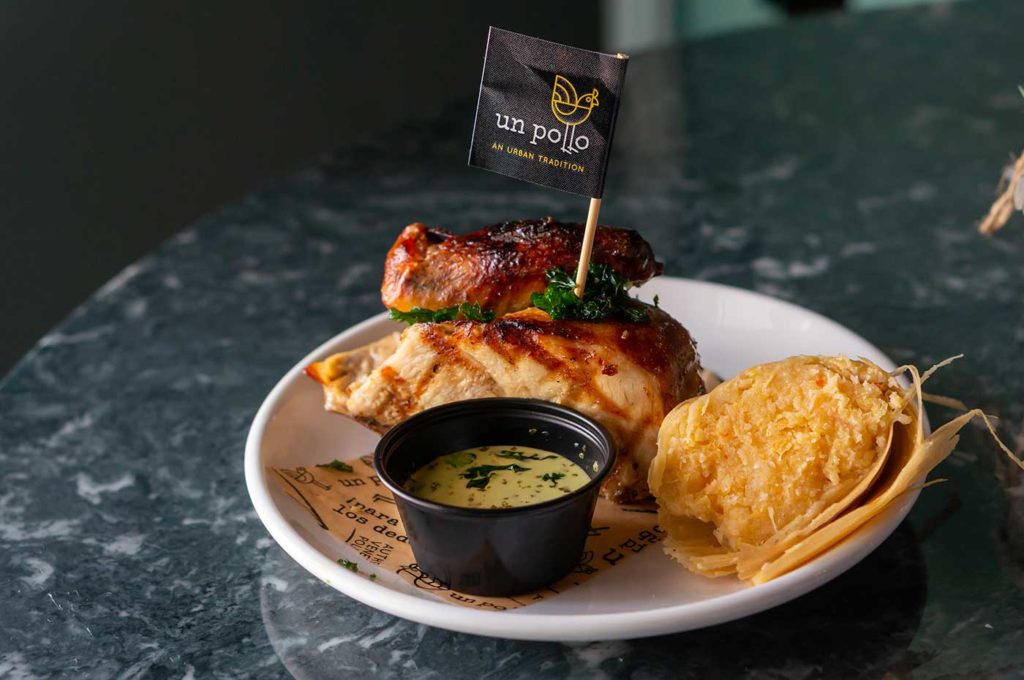 Downtown Doral's beloved community space features a bevy of delicious vendors, making it easy to find healthy lunch fare. The healthiest of the bunch—Della Bowls—boasts a hearty menu of plant-based bowls like a Mediterranean bowl and a Southwest bowl. Dumplings at Yip are also on the lighter side, and they pack a flavorful punch. Un Pollo is another highlight with delectable chicken dishes. Our advice: Get something from each spot and create your own healthy combo.
The Doral Yard is located at 8455 NW 53rd Street, Suite 106, Doral, FL 33166. For more information, visit their official website.
Wabi Sabi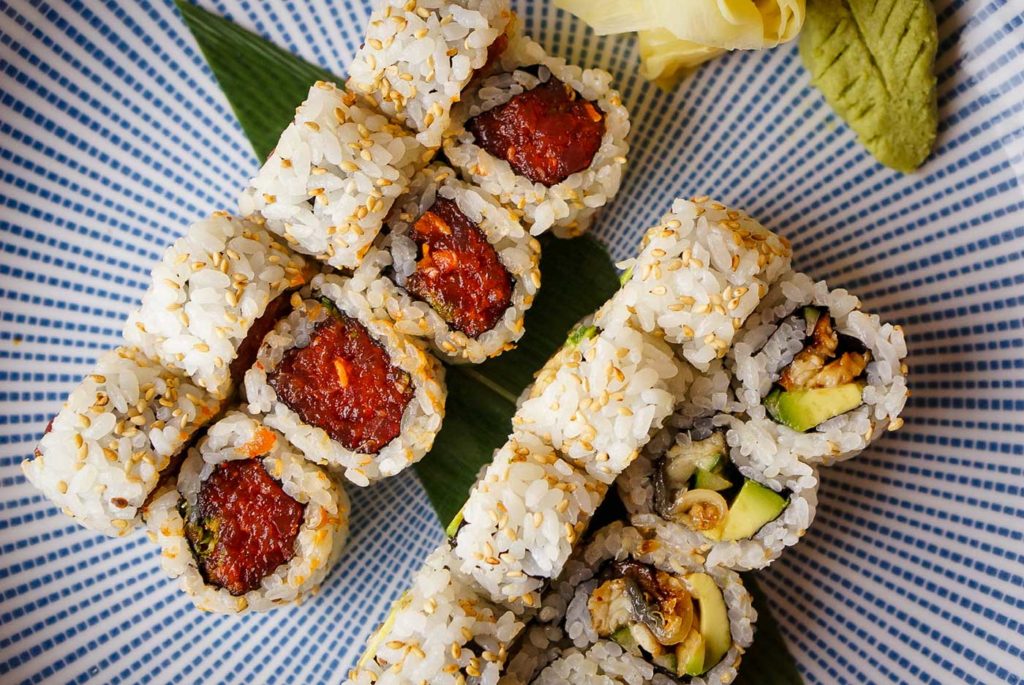 For another healthy bowl option, check out Wabi Sabi in the MiMo area. The Japanese eatery features a short-but-sweet menu of bowls packed with some of the freshest fish you'll find in town. If it's your first time here, consider the yellowfin tuna or Atlantic salmon bowls to get your feet wet.
Or if you're feeling adventurous, get a bit of everything in the Wabi Sabi bowl: tuna, salmon, blue crab, and shiitake mushroom. Wabi Sabi also has sushi rolls along with sashimi and nigiri if that's more your style. As tempting as it is to order everything, don't – you'll be back anyway.
Wabi Sabi is located at 2700 North Miami Avenue, Miami, FL 33127. For more information, visit their official website.