Working remotely has its perks: more flexibility, less time in traffic, and fewer expenses (we're looking at you, gas prices). But being cooped up at home around the clock can get boring fast. Enter Grou Coffee + Cowork, a place where you can work all day and get some great grub while you're at it.
At Grou Coffee + Cowork, you have options—a lot of them. When it comes to the coworking side of things, you can rent a private glass suite or a desk in a shared office setting. Either selection includes printing credits and access to office supplies. You can access your desk or suite at all hours, so it doesn't matter if you're the early bird type or a night owl. Meeting room rental is also available if you're just looking to link up with a client or peers. You can read about the multiple membership options here.
Among all the perks, one of our favorites is the 20 percent coffee shop discount. Grou isn't your typical coffee shop—it's one of the best in town. Breakfast and lunch offerings are plentiful, and there is a HUGE emphasis on local purveyors and brands—emphasis on huge. You can't look around for more than a second without encountering beloved Miami names like 305Squeezed and Per'La Coffee.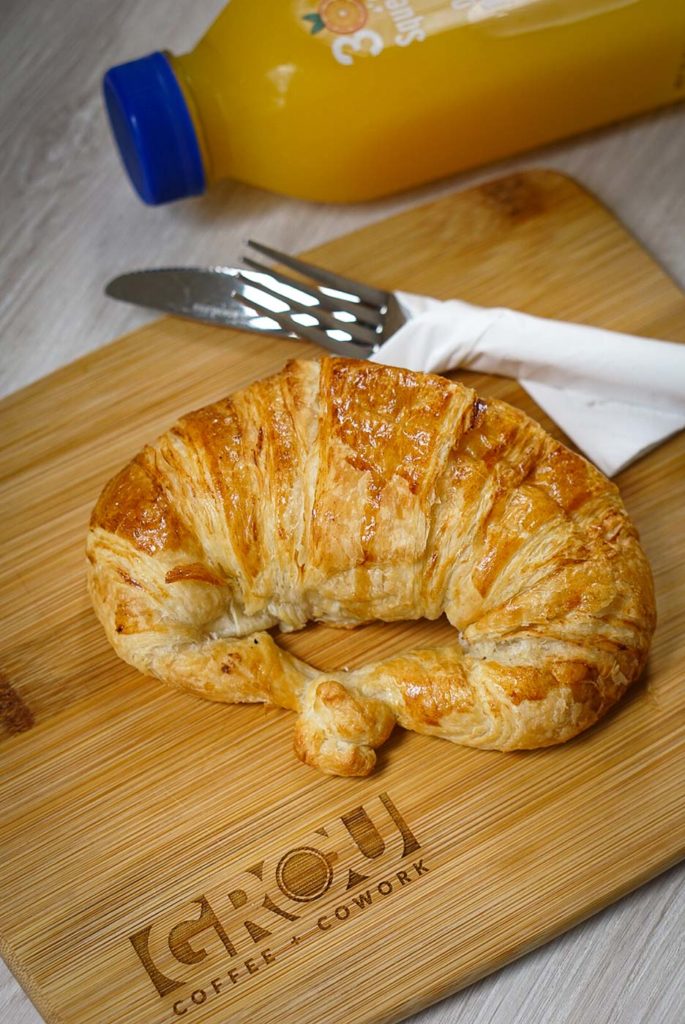 Early morning visitors can enjoy bites like Grou's signature toasts, including avocado toast, tuna salad toast, and garbanzo toast. Other hearty breakfast options: arepas, protein pancakes, and overnight oats. And of course, there's no shortage of pastries like Nutella croissants, pan de bono, and empanadas.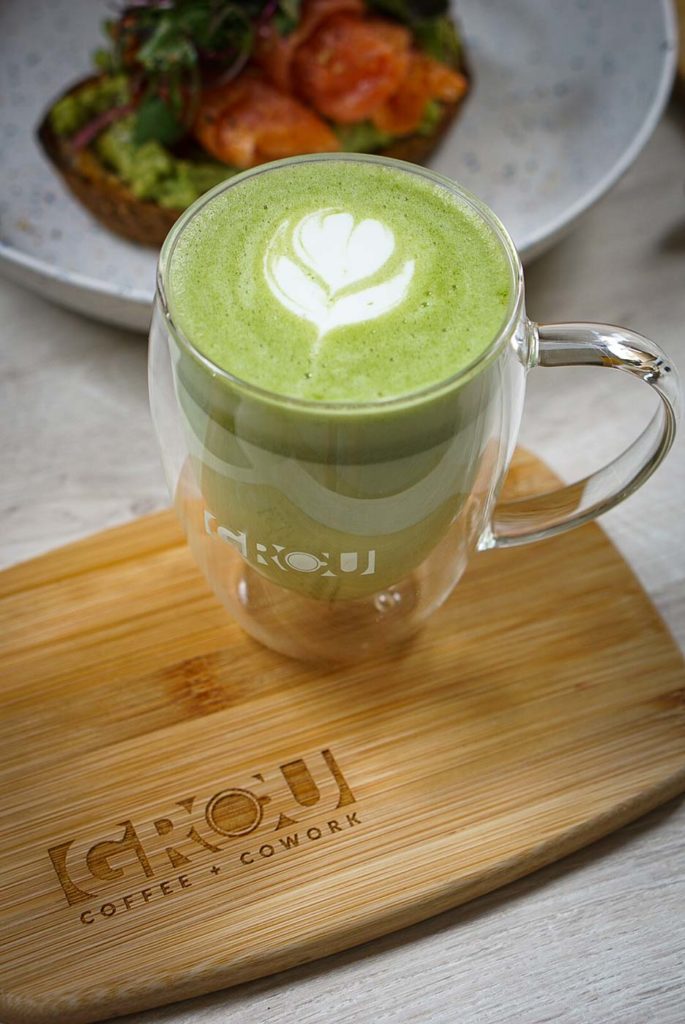 As for coffee, expect coffee shop staples like drip coffee, cold brew, and cappuccinos alongside vanilla lattes, mojito brews (coffee lemonade), and whimsical seasonal fare. Tea selections are just as varied—we could go on and on but let's just say you'll always be able to find something new to try. Our personal fave: the matcha latte; it tastes as good as it photographs.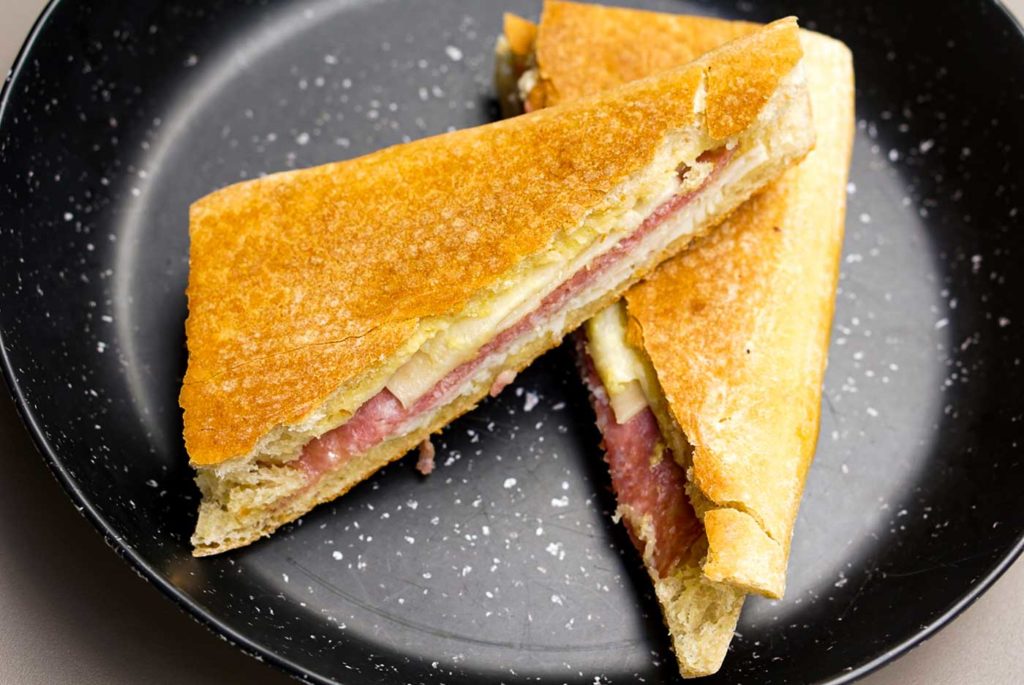 The lunch menu is unsurprisingly heartier with tasty soups and a baked lasagna that's divine. The Butcher's Panini is another best seller—one that's loaded with turkey, ham, salami, and melted provolone cheese. That said, we're partial to the El Italianissimo panini with its prosciutto, fig spread, fresh mozzarella, and truffle oil. Good luck finding something that delicious at another coffee shop.
Whether you're tired of working from home, seeking a remote office solution, or just want some great coffee and food, Grou Coffee + Cowork has everything you need to start your day on the right foot. Give it a shot the next time you need a change of scenery—we'll probably see you there.