July 4th is just around the corner. With it comes a summer filled with barbecues. With it also comes the opportunity to go a lil' further than the usual hot dogs and ribs. How about turning the grilling dial up a notch with the help of superior prime cuts and next-level marinades? We've rounded up some tips from Miami's very own meat experts to bring you the best advice on grilling this summer.
Meat n' Bone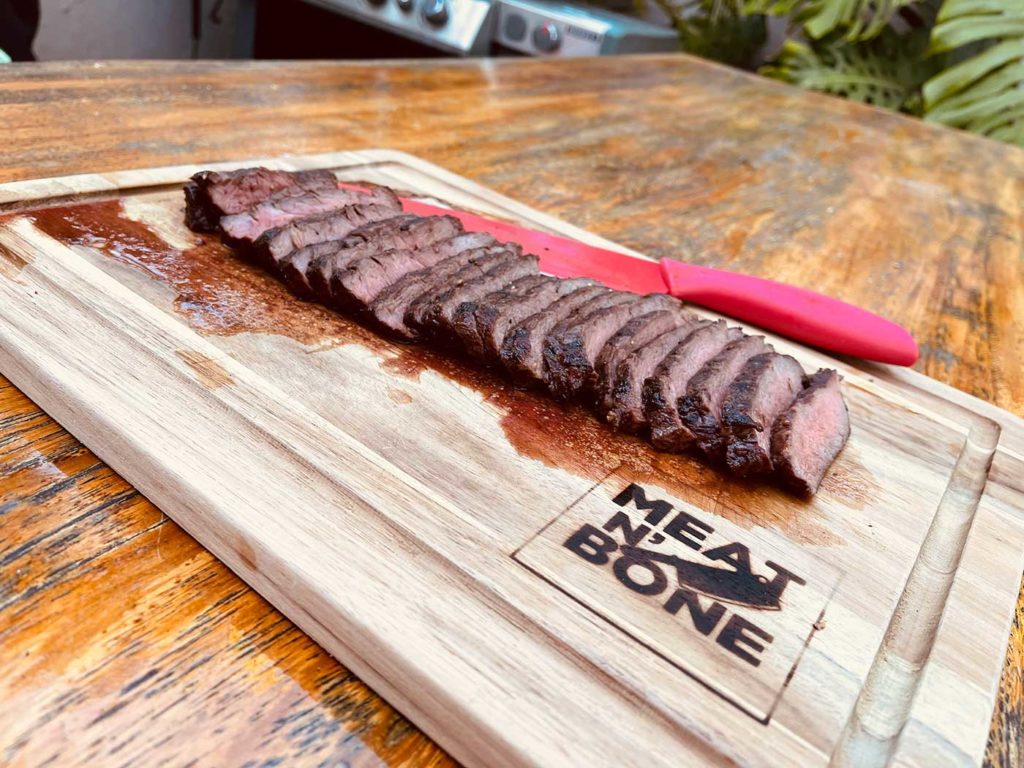 Meat N' Bone, the high-quality meat purveyors of Miami, have been hand-delivering prime cuts of meat and fish across the city. They have over 300 products to choose from. Soon, they are to open their first flagship boutique where you can purchase these cuts in person. On top of that, if you want to give it a try before committing, grab a bite at their steakhouse — The Wagyu Bar. We guarantee you'll be blown away. This unconventional steakhouse is a meat lover's paradise. What's more, you'll be leaving with a complete comprehension of everything that really goes into high-quality carne.
If you're looking to upgrade your BBQ game, Gabriel Llaurado of Meat N' Bone suggests starting from a meat upgrade. You can stick to your favorite burger recipe, but how about using dry-aged brisket or Wagyu patties? If ribs are on your menu, why not try Spanish Iberico Baby Backs or St. Louis Ribs? Furthermore, there's no need for dull store-bought sausages when Meat'n'Bone has over 18 varieties of weiners to choose from! Some chipotle bison is sure to wow your neighbors.
By the way, they do offer a Grill Masters Service if you wish to take barbecue duties entirely off your hands. And, you'll learn a lot along the way.
Meat N' Bone doesn't only believe in offering grillers top-shelf meat. They believe in keeping the industry transparent, understandable, and ethical. If you're in South Florida, you're in luck because they offer 2-hour hand delivery. Anywhere else in the States and you'll have your meat delivered within 48 hours. Get ready to have your meat game transformed forever!
The Meat'n'Bone flagship store is officially opening soon. The store is located at 2229 Coral Way, Miami, FL 33145. For more information, visit their official website. 
Wagyu Bar is located at 2257 Coral Way, Miami, FL 33145. For more information, visit their official website.
RED South Beach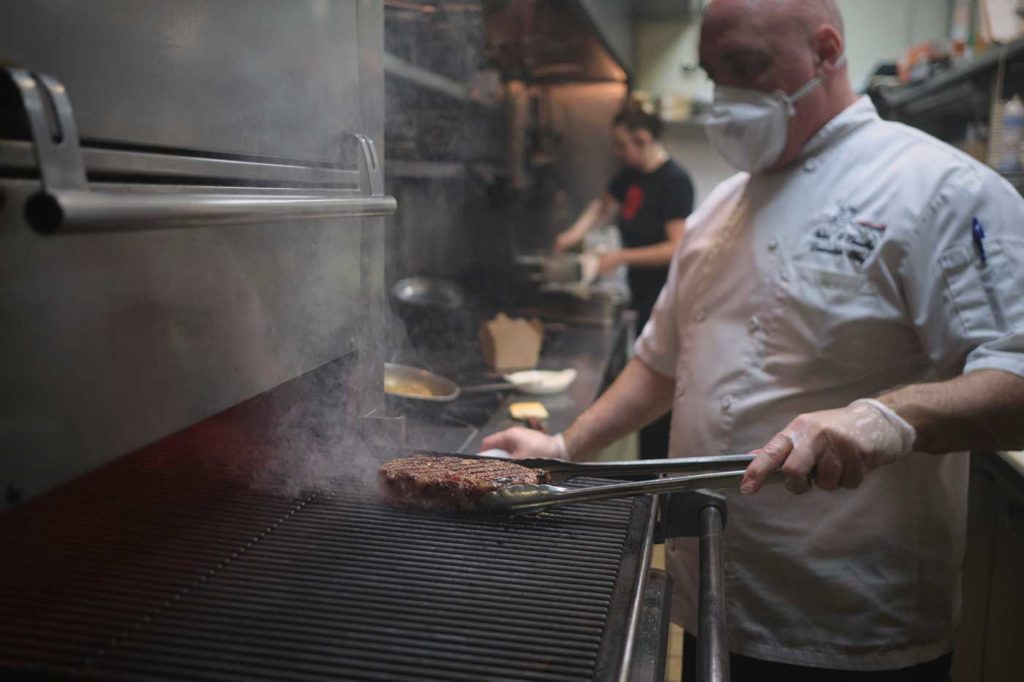 RED South Beach has been awarded a myriad of titles for the culinary skills of the team in the kitchen, including "Top 10 Steakhouses in America". RED South Beach is the perfect place for any occasion. They put all their effort into the actual food and ingredients—zero fluff. Stop by the South Beach restaurant for perfectly executed steaks, including the signature A5 Miyazaki Wagyu, the prime filet mignon, or the dry-aged prime porterhouse. Go all out and order the flight of house-made sauces and make sure to hit up the raw bar for appetizers like on-the-shell oysters and Maine lobster cocktail.
Naturally, Miami's very own steak masters know what they're talking about when it comes to slapping prime meats on the grill. RED's chef Peter Vauthy shared with us his secret to grilling a nice juicy steak every time. He recommends using only prime Angus beef for the recipe posted below. Luckily for Miami residents, they are set to open their online butcher shop in mid-July, delivering restaurant-quality meat and curated spices to your door.
Grilling Tips from chef Peter Vauthy
Preheat Grill: if using a charcoal grill, make sure coals are completely white before cooking begins. This ensures an evenly heated cooking surface and a charred steak. Cooking with an uneven heated surface can lead to less than stellar results.

Steak Prep: make sure to remove your steak from the refrigerator 30 minutes before you start cooking to allow it to come to room temperature. This is a crucial step for cooking a more consistent steak.

Season: a high-quality piece of meat has no need for marinades or tenderizers. It only needs a bit of the basics, so season both sides with Diamond Crystal kosher salt, or a quality sea salt, and freshly ground black pepper.

Cook Time: place the steak on your broiler or grill; cook on each side for the same amount of time. A good rule of thumb to follow is 4 to 5 minutes per side for a medium-rare, 1-inch steak. Make sure not to squeeze the steak, as this will push out the moisture, leaving it dry.

Remove and Rest: don't rush to cut your steak. Allow it to rest for about 10 minutes before serving. This will help lock in the natural juices resulting in the best possible flavor with each bite.

Cut and Serve: now it's time to enjoy your perfectly cooked steak. Don't forget to cut against the grain.
One more chef tip—always cook up extra steak. Those leftovers make great next-day dishes. Chef favorite: Steak Tacos. Slice your leftover steak and toss in a pan with onions, peppers, and a little spice of your choice. Serve in warmed tortillas.
RED South Beach is located at 801 South Pointe Dr, Miami Beach, FL 33139. To make a reservation, call (305) 534-3688.
La Placita
La Placita is Miami's iconic hub for authentic Puerto Rican culture and flavor. Make sure to stop by for a taste of some of their best grill-top selections, like the 16oz bistec encebollado or 10oz grilled skirt steak with chimichurri, served with a perfect side of yuca fries. If you like your barbecue juicy, spicy, and full of flavor, chef Jose Madelin has some personal suggestions.
Firstly, of course, make sure to choose a good cut of meat. Chef Jose suggests Angus beef skirt steak or churrasco. Next, give it a nice rub of Adobo Boricua—a blend of sea salt, onion powder, garlic powder, achiote, white pepper, Spanish paprika, cumin, dried oregano, and dried cilantro. That alone will surely have your BBQ guests salivating as soon as the juice hits the grill. To make it real PR-style, make sure to serve it with a side of grilled onions and yuca fries. Yum!
La Placita is located at 6789 Biscayne Boulevard, Miami, FL 33138. For more information, visit their official website.
Clutch Burger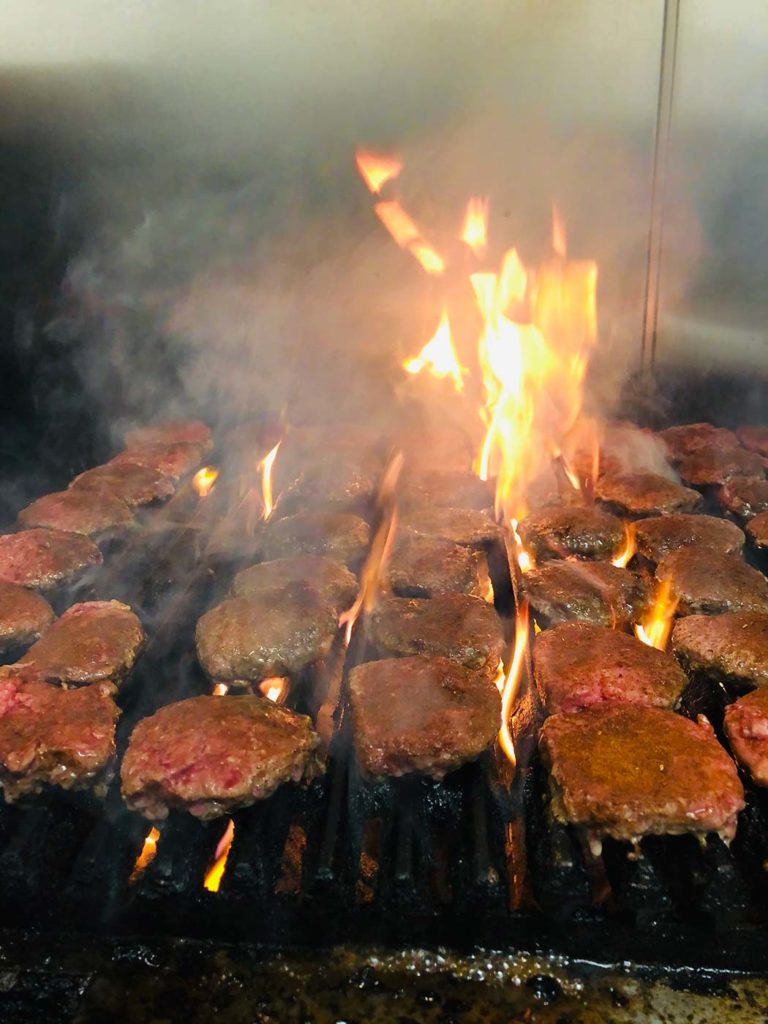 If your July 4th repertoire is all about the burgers, we got some tips for you from one of the best burger joints in town—Clutch Burger. Owner Steven Bradley shared with us the following tips on getting good burgers:
1. Don't use your grill to light fireworks.
2. Make sure you have plenty of ice cold beer while grilling… Otherwise it's just not as fun!
But seriously… make sure your grill is nice and hot before adding food and make sure you season both sides of your burger. If you need some secret Clutch Rub, swing on by and get some! Also, the simple toasting of buns goes a long way. Don't forget to toast those buns!
So there you have it! If you follow these simple pointers, you're sure to have yourself the juiciest, most flavorful, delicious, amazing burgers in South Florida. Speaking of ice-cold beer, did you know Clutch Burger stocks over 50 craft beer varieties all hailing from Florida's very own breweries? When you're not firing up that grill at home, go on and stop by their restaurant in Coral Gables for their iconic Clutch Burger. That's a burger loaded with two Wagyu beef patties, cheese, veggies, and the Clutch Sauce. It stacks up high and might require two mouths to tackle, but we guarantee it'll be one for your burger books.
Clutch Burger is located at 146 Giralda Avenue, Coral Gables, FL 33134. For more information, visit their official website.