Looking for a memorable night out with the guys? Look no further: Our quick list of ideal Miami spots for a guys night out has you covered.
Buya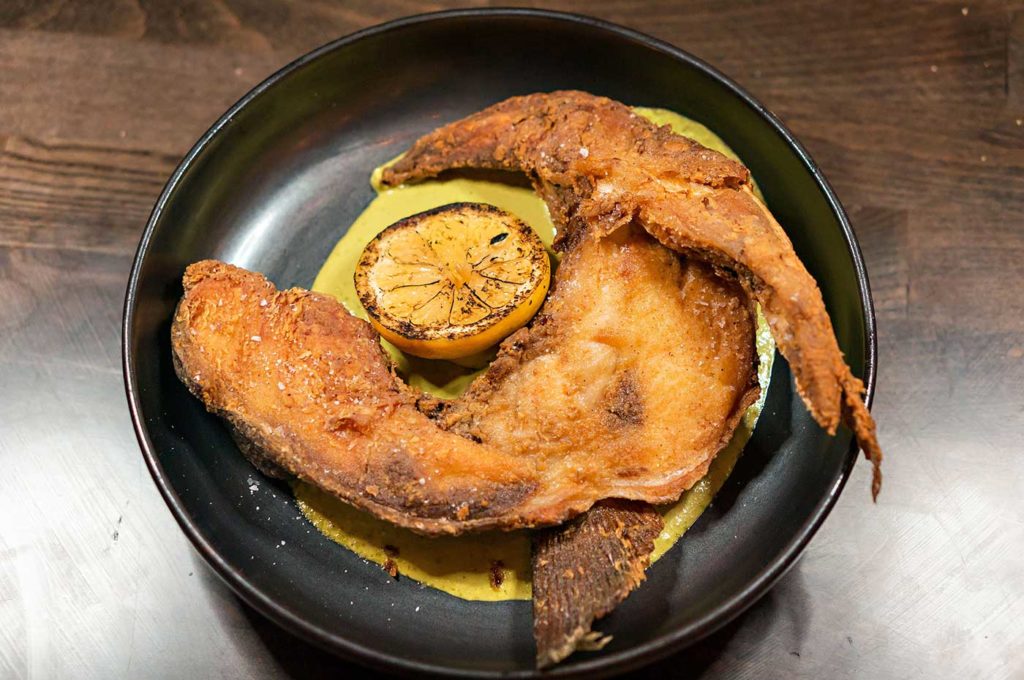 Booze and (bao) buns are always a good time, and there's plenty of both at Buya in Wynwood. The Japanese hotspot is known for affordable shareable cuisine that's perfect for any outing with the guys. Load up on specialties like karaage chicken, Tokyo street corn, pork belly buns and duck gyoza hot pot, then wash them all down with Buya's extensive sake and beer selections. If your crew feels like splurging a little, you can't go wrong with Buya's $45 tasting menu – one of the best deals in town.
Buya is located at 250 NW 24th Street, Miami, FL 33127. For more information, visit their official website
CJ's Crab Shack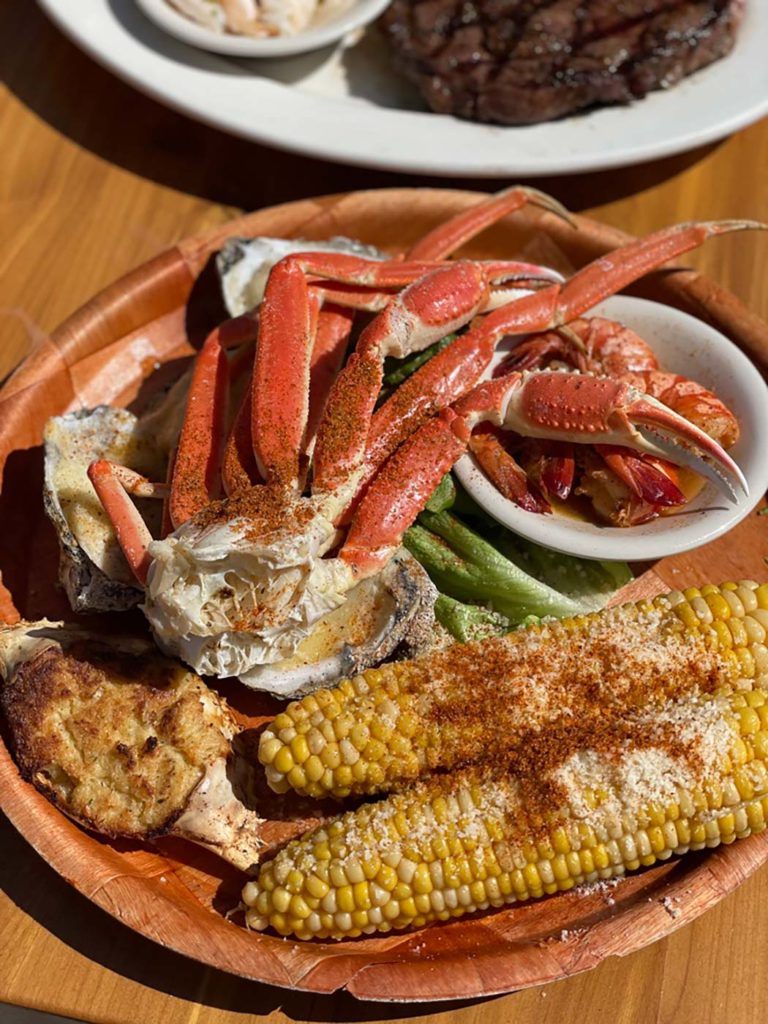 Round up the dudes and grab a table at CJ's Crab Shack for a finger-lickin' good time. The Ocean Drive staple is known for the namesake protein along with seafood specialties galore. Prepare to get a little messy as you'll be cracking up a storm as you work your way through the menu of snow crab and Alaskan king crab. The restaurant also boasts tasty – and boozy – cocktails like the Hurricane Molly and Chris' Famous Rum Punch. Cheers!
CJ's Crab Shack is located at 600 Ocean Drive, Miami Beach, FL 33139. For more information, visit their official website.
Dogfish Head Miami
Great beer and bites await at Dogfish Head Miami, which resides in the former Concrete Beach Brewery space. The Delaware-based brand has brought its satisfying suds to the 305 and created the ultimate hangout in the process. This spacious brewpub is half indoor and half outdoor – and all fun. Not only will you find all the Dogfish Head classics on tap like 90 Minute IPA, but also rarer finds like Starpucker IPA and Melon-Choly. It goes without saying, but make sure you Uber.
Dogfish Head Miami is located at 325 NW 24th St, Miami, FL 33127. For more information, visit their official website.
Lost Boy Dry Goods
No matter the sporting event, Lost Boy will likely be showing it. The Downtown Miami bar is the ideal spot for catching any big game or fight, as there are plenty of televisions and drinks to go around. Drink your way through the tantalizing cocktail menu that includes highlights like the Spanish Pear Bramble and the Mango Rye Tai; try to come early to take advantage of the generous 4 p.m. to 8 p.m. happy hour that features half-off beer, wine, cocktails and well spirits. Hungry? Nosh on hot dogs or the meatball sub – our personal fave.
Lost Boy Dry Goods is located at 157 East Flagler Street, Miami, FL 33131. For more information, visit their official website.
Phuc Yea
Is your group of friends the more adventurous type? Then a night at Phuc Yea is in order. The lively MiMo establishment serves up delectable Vietnamese-Cajun food and stiff drinks in spades. Think seafood curry, crispy pork masitas, sesame chicken dumplings, and curried mussels. Things can get spicy, so make sure you have one of Phuc Yea's signature cocktails like the Lucky Cheng (Manhattan) and the Jungle Bird to help you stay cool. Phuc Yea is also known for its stellar programming; there's always something going on in this stellar space.
Phuc Yea is located at 7100 Biscayne Boulevard, Miami, FL 33138. For more information, visit their official website.
The Wagyu Bar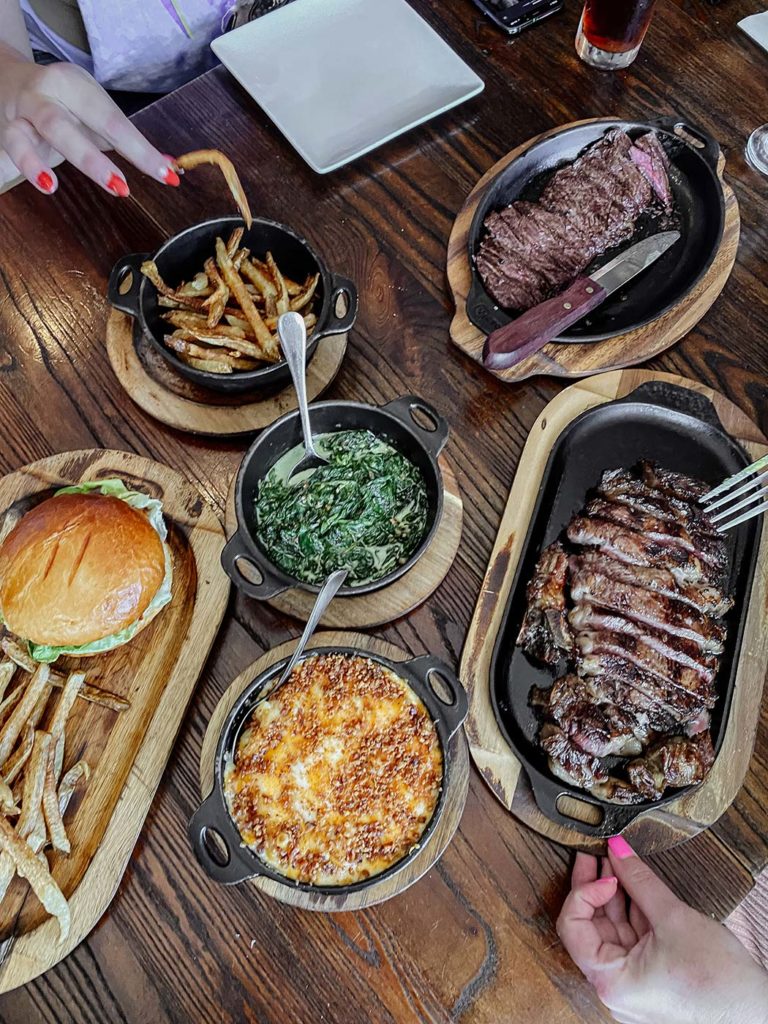 If your friends are hankering for some awesome steak, then the Wagyu Bar has just what they need. This casual Coral Gables steakhouse has it all: ribeye, filet mignon, New York strip steak, tomahawk… All available in different grades like G! certified USDA choice and Wagyu-Angus cross. This restaurant is also the only one we've found that offers a quick crash course in steaks – an experience here is equal parts delicious and educational. Pro tip: Come hungry and order a ton.
The Wagyu Bar is located at 2257 Coral Way, Miami, FL 33145. For more information, visit their official website.