First impressions count. Your first visit to a restaurant can make or break your decision to return (and tell your friends). Glass & Vine in Coconut Grove knows this, which is why it makes sure that guests have a memorable experience from start to finish. The service, the food, the location… this restaurant is the whole package.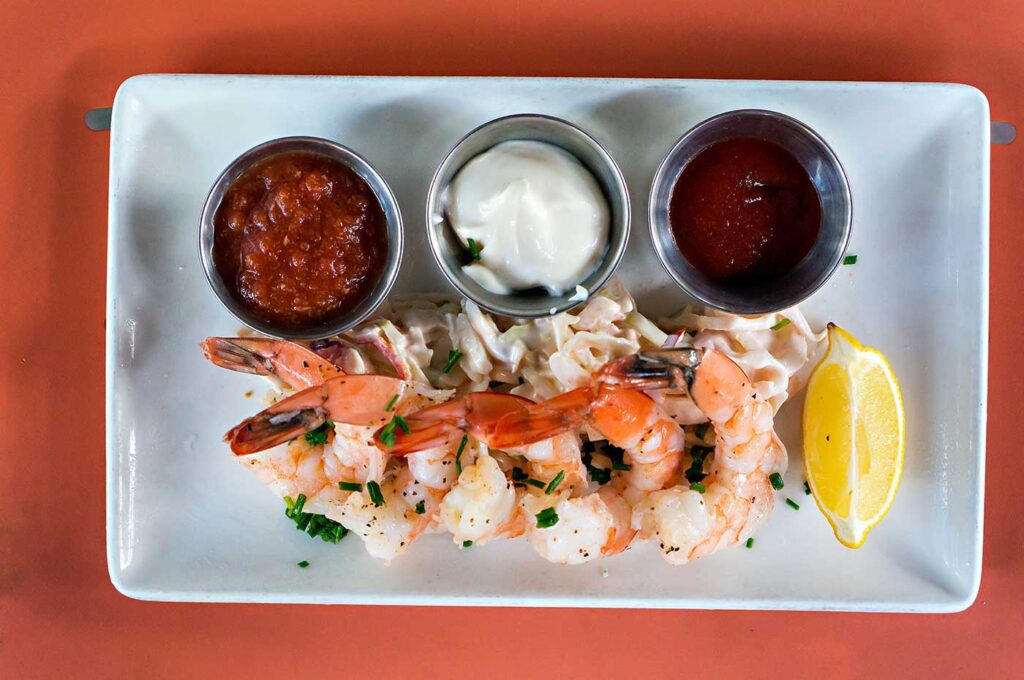 If you've driven through Coconut Grove, it's hard to miss the beautiful space in the neighborhood's popular Peacock Park. Glass & Vine is massive, with enough space to fit around 200 people—at least in the pre-COVID days. The majority of the seats are located outside, which works in the restaurant's favor; it's a prime spot for people-watching and enjoying the gorgeous Miami sunsets.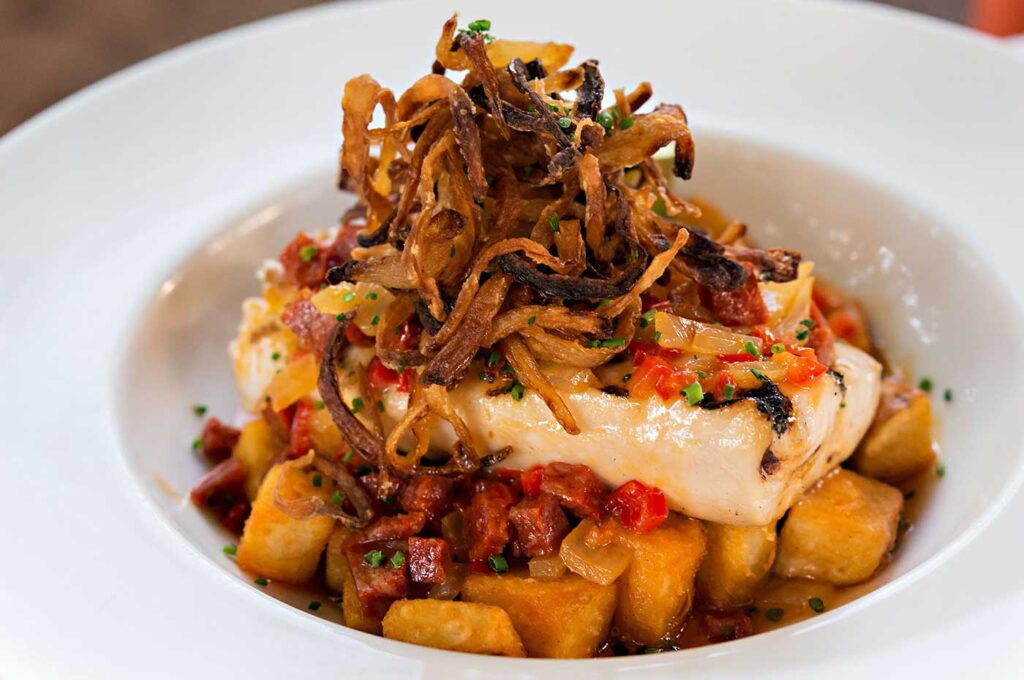 While the space is a huge draw, the food is an even bigger draw. Glass & Vine's menu features familiar dishes that are taken to the next level, and the restaurant recently revamped its menu with some new goodies. There's no pinning down the cuisine: It's just straight-up delicious fare.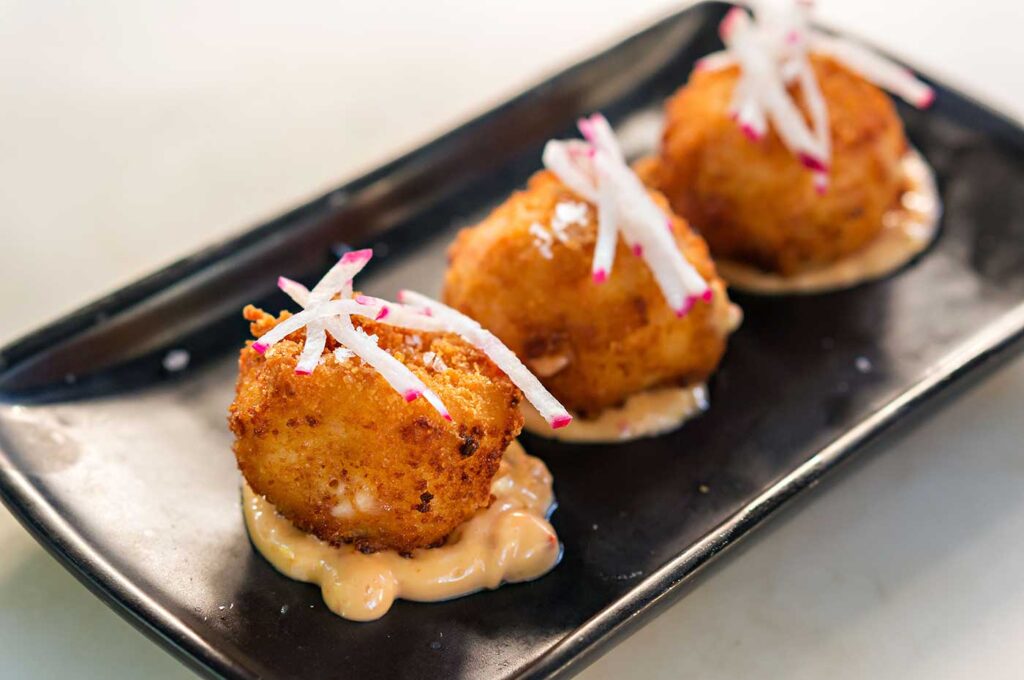 Among the new dishes are mouthwatering chorizo and manchego cheese croquettes, accompanied by a chipotle aioli. These little balls of joy explode with flavor; these are definitely not croquetas you've had before. The impressive starter is joined by its equally impressive sibling: the watermelon salad. With these scorching Miami summers, the salad with its lime crema and cotija cheese is a refreshing way to distract yourself from the horrid heat.
Classics like the shrimp cocktail don't disappoint either. We know what you're thinking: "It's just shrimp cocktail." Yes and no. You've likely had shrimp cocktail but the one at Glass & Vine just hits your tastebuds a bit differently (and we mean that in a good way). Plump Key West Pink Shrimp and a special hot sauce are a stunning combo that's sure to make your palate sing.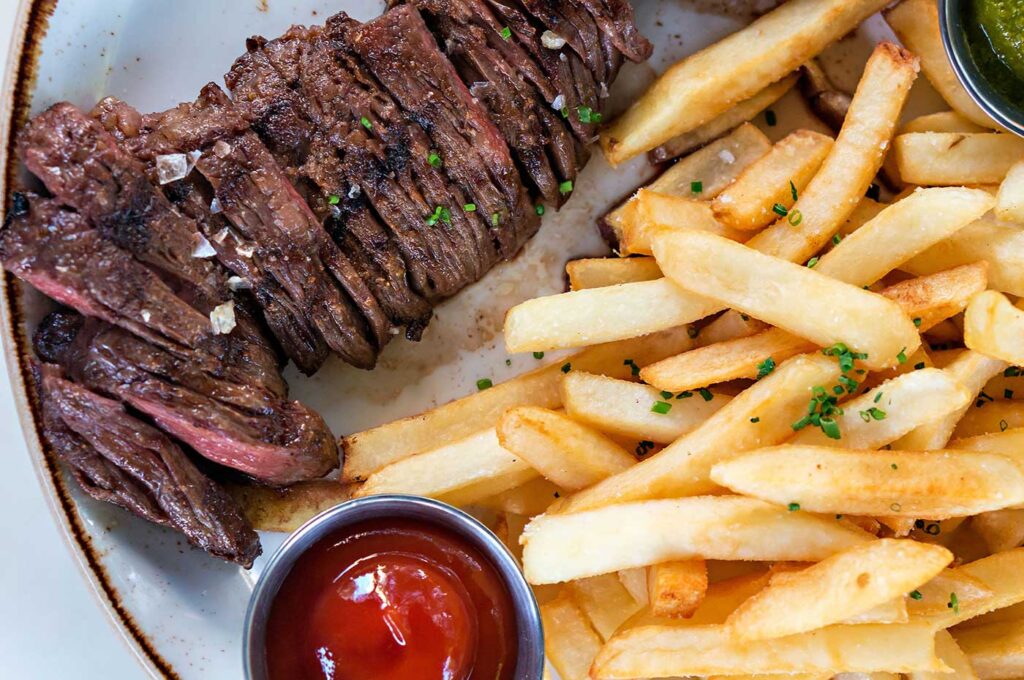 Dinner plates are no less exciting; the names don't do them justice. Pasta lovers will want to dive face-first into the chicken and black truffle gnocchi. All those ingredients together sound heavy and overpowering, but the final dish isn't. It's substantial but surprisingly doesn't leave you feeling (too) guilty. That said, there are lighter-ish options that pack just as much of a punch in flavor and size.
A grilled local mahi with chorizo and potato hash is our pick for seafood standout, but it's the steak frites that will win over even the most discerning diner. Just three items are listed in the description—wagyu churrasco, chimichurri, and French fries – so it's easy to overlook, especially with so many other great selections. But don't sleep on this steak: It's perfectly seasoned, perfectly portioned, and perfectly delicious.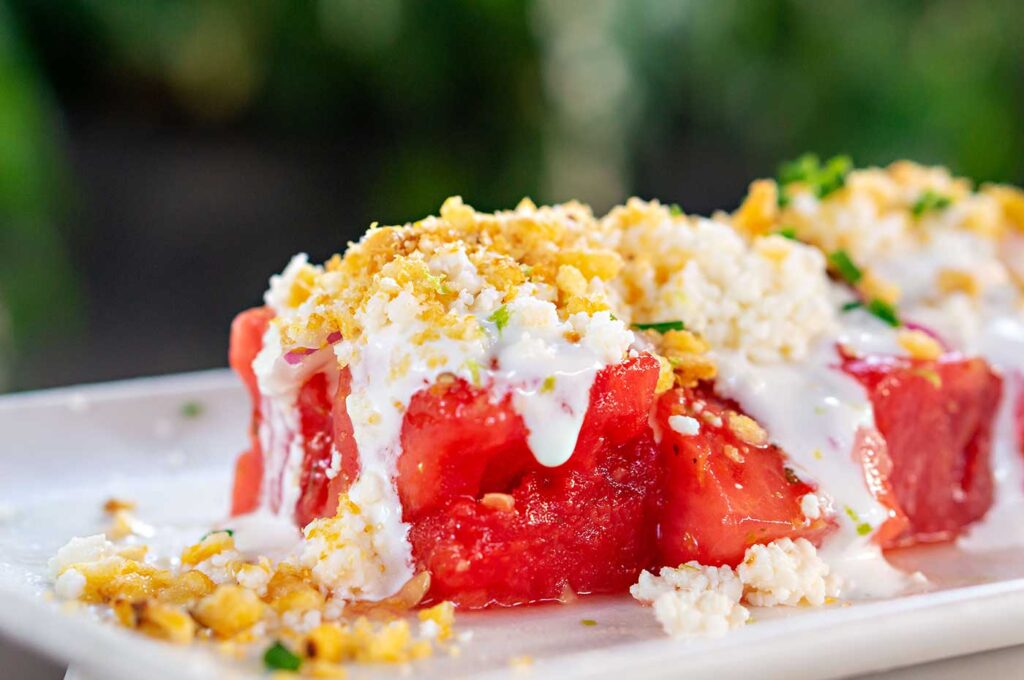 Should you still have room for dessert, hats off to you—Glass & Vine's portions are no joke. There's no shortage of sweets to end your experience on a high note. A Mile-High Double Chocolate Cake should be reserved for larger parties; couples and solo diners should consider something more manageable like the passion fruit cheesecake or olive oil magic shell (vanilla bean ice cream with a chocolate shell). No matter what you end up choosing, one thing's for sure: you won't forget this meal. Oh, and you'll probably need a nap.
Glass & Vine is located at 2820 McFarlane Road, Miami, FL 33133. For more information, visit their official website or call 305-930-8434.