Father's Day is around the corner, and time is running out to snag a reservation. If you haven't figured out where to go yet, you can count on these trusty restaurants to help make this a Father's Day to remember.
BBQ Craft and Company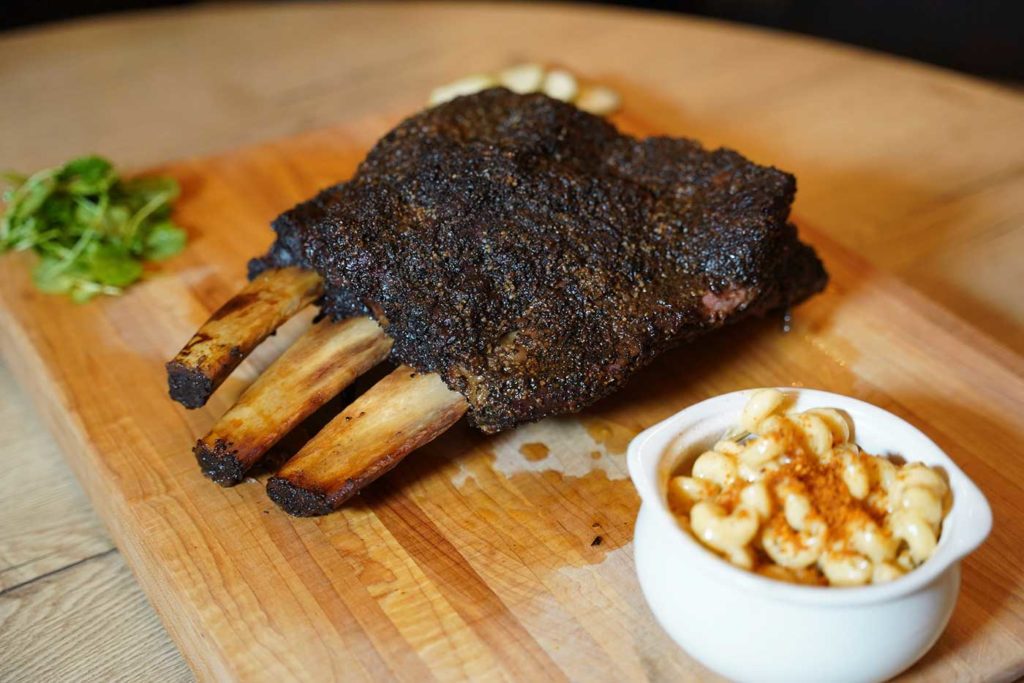 BBQ is a safe bet for Father's Day, so head over to Brickell's BBQ Craft and Company for lunch or dinner. The stellar neighborhood joint is serving up plenty of classics like pulled pork, smoked sausage, brisket, and spare ribs to keep Dad happy and full.
Start your meal with awesome apps like loaded mac and fried pickles and then dive face first into BBQ Craft and Co.'s 2- or 3-meat plates. There's even a dinosaur beef rib if your dad is the adventurous type. No matter what you order, expect leftovers.
Buya Izakaya + Yakitori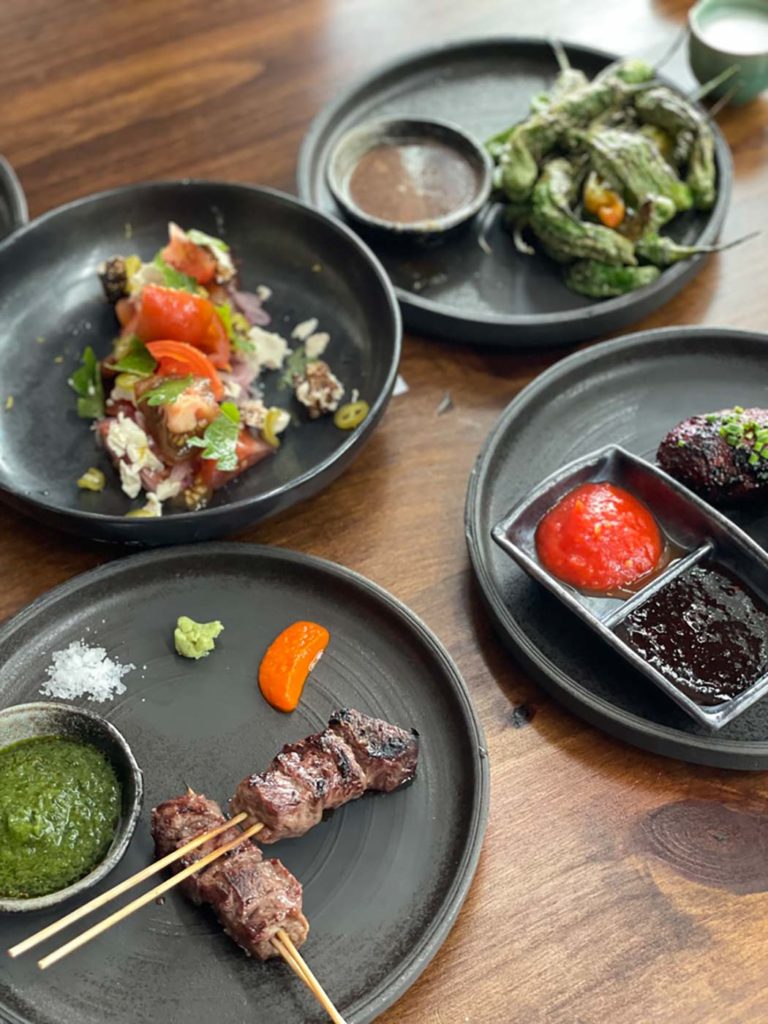 If your dad is a fan of Japanese food, the chef's tasting at Buya Izakaya + Yakitori is a must. This Asian hotspot in Wynwood offers an exquisite omakase for $60 (and a little bit more for a sake pairing). It's one of the best deals in the area as similar tastings elsewhere can cost twice as much or more. Items are at the chef's discretion, but you can usually expect crowd pleasers like the tempura beech mushroom, wagyu tataki, and bao buns.
Casa Isola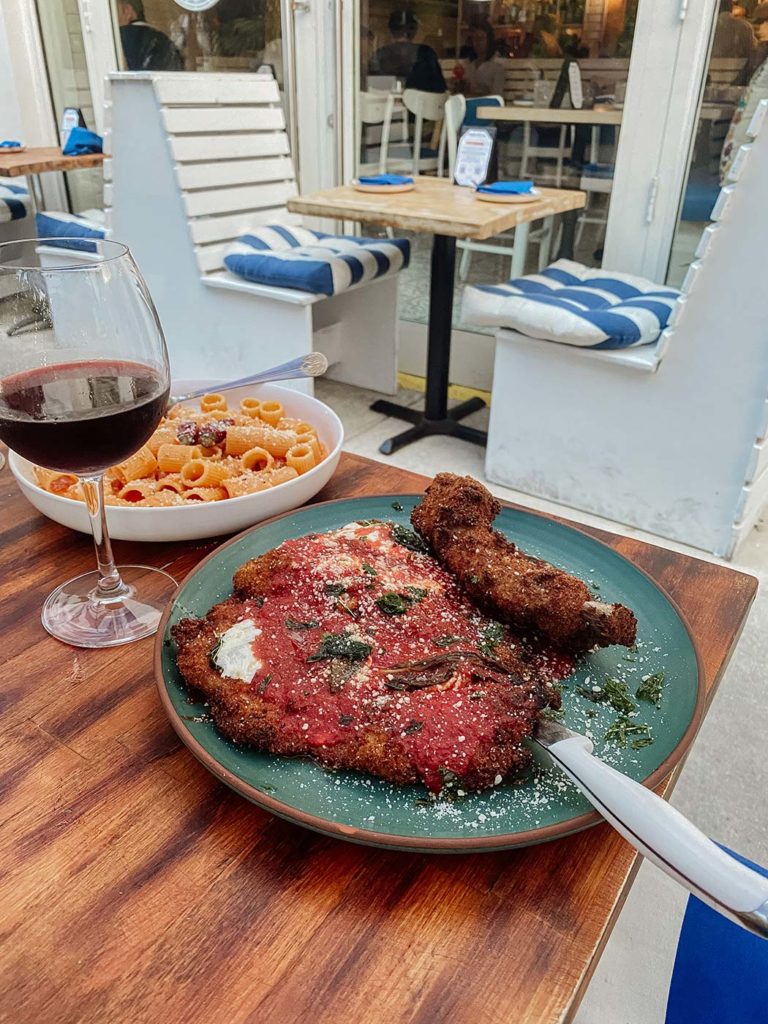 Visiting Casa Isola is always a good idea, but it's an especially good one on Sundays. Not only is the full menu available at this Italian spot in Sunset Harbour, but so is the Sunday Sauce. We're talking short rib meatball, pork rib, and Italian sausage in an 8-hour sauce. It's definitely something to share. If that still sounds like too much, you can never go wrong with best sellers like the rigatoni alla vodka and veal chop parm.
Diya/BackRoom
For dads who aren't big meat eaters, Diya is the perfect holiday spot. The modern Indian eatery on Miami Beach is known for its flavorful vegetarian dishes and craft cocktails. Favorites on the menu include the pizza dosas, biryani rice pot, butter paneer, and eggplant barta. Drinks-wise, Dad and company will find fun libations like the whisky-based One Night in Miami and the tequila-forward Variant.
Next door at The Backroom—Diya's sister concept—dads can enjoy vegan tacos and pizzas galore. Selections at this plant-based taco and pizza bar include BBQ pizza, veggie lovers pizza, garbanzo tacos, and "tricken" tacos as well as an assortment of beers and cocktails (with an emphasis on tequila). Whether you visit Diya, BackRoom, or both, expect an epic Father's Day meal.
Diya and BackRoom are located at 1766 Bay Road, Miami Beach, FL 33139. For more information, visit their official website.
RED South Beach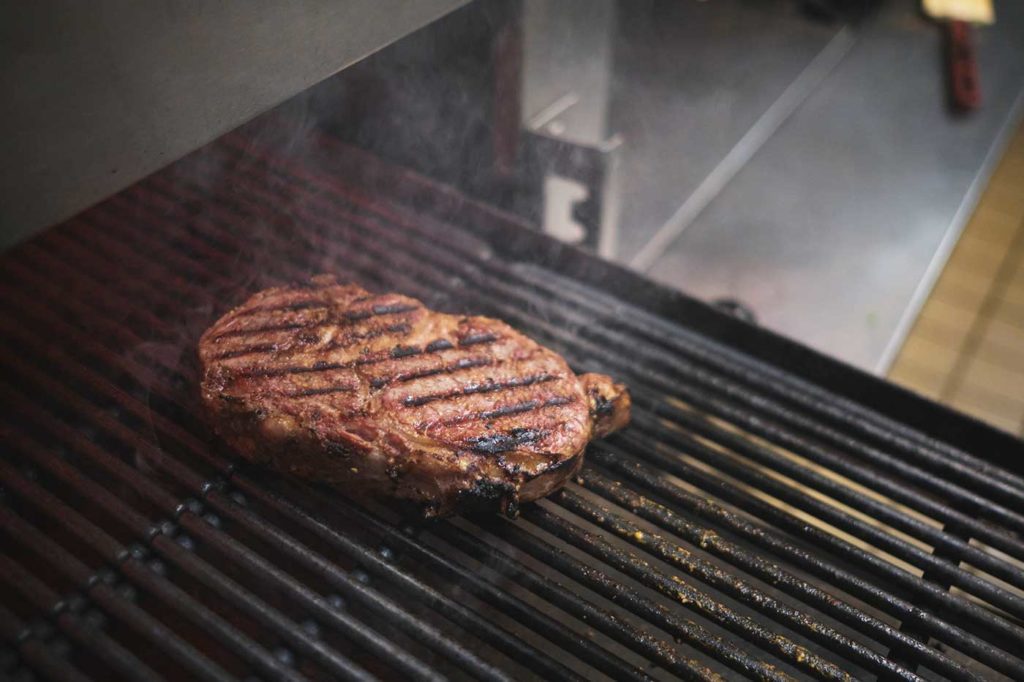 RED South Beach is a South of Fifth institution, delivering a consistently exceptional dining experience. The iconic steakhouse is known for its high-quality meats and massive portions; just a few dishes can feed a family of four. Highlights on the menu include the Certified Angus Beef prime ribeye and the C.A.B. prime NY strip. While the restaurant is mainly known for its steak, there are a ton of other options for everyone, including raw bar selections, pastas, salads, and seafood. A side of Red's signature four-cheese mac is a must.
Seawell Fish N' Oyster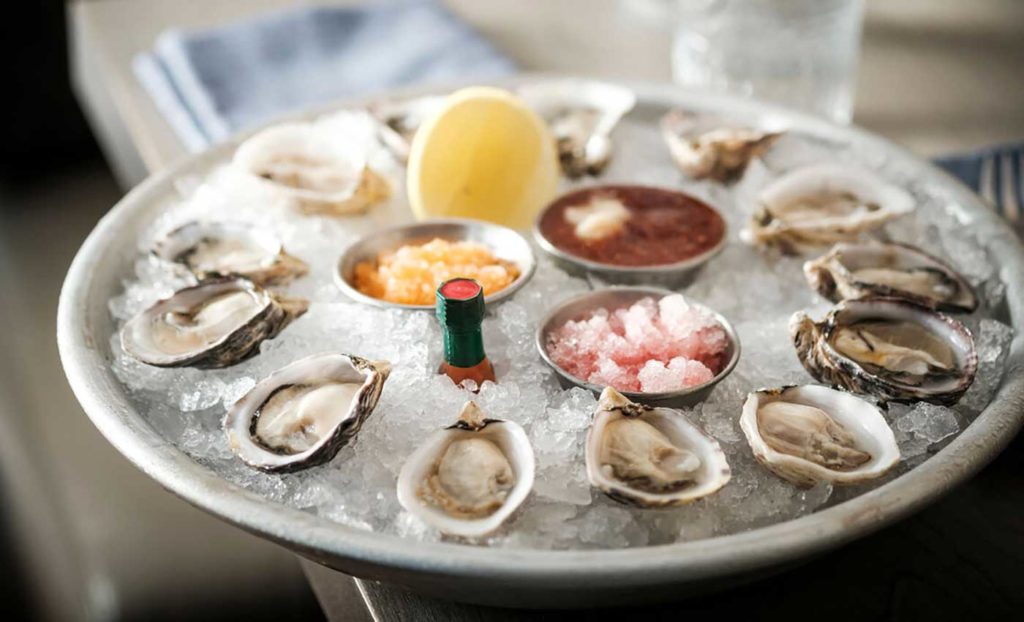 When it comes to seafood, Seawell Fish N' Oyster should always be top of mind. The South Beach gem is the go-to place for oysters and other raw bar staples. You can order oysters, shrimp cocktail, and some champagne, and Dad is sure to be happy. But why stop there? Selections like the Florida Fish Fry, crispy skin salmon, and Caribbean fish stew are all musts, as is the melon salad and warm crab spread. For Father's Day, the eatery is rolling out a Papas and Palomas brunch service with agave cocktail specials, BOGO drinks, cigar giveaways, and tacos. Make sure to stick around for the s'mores dessert—you're welcome.
The Wagyu Bar/Meat N' Bone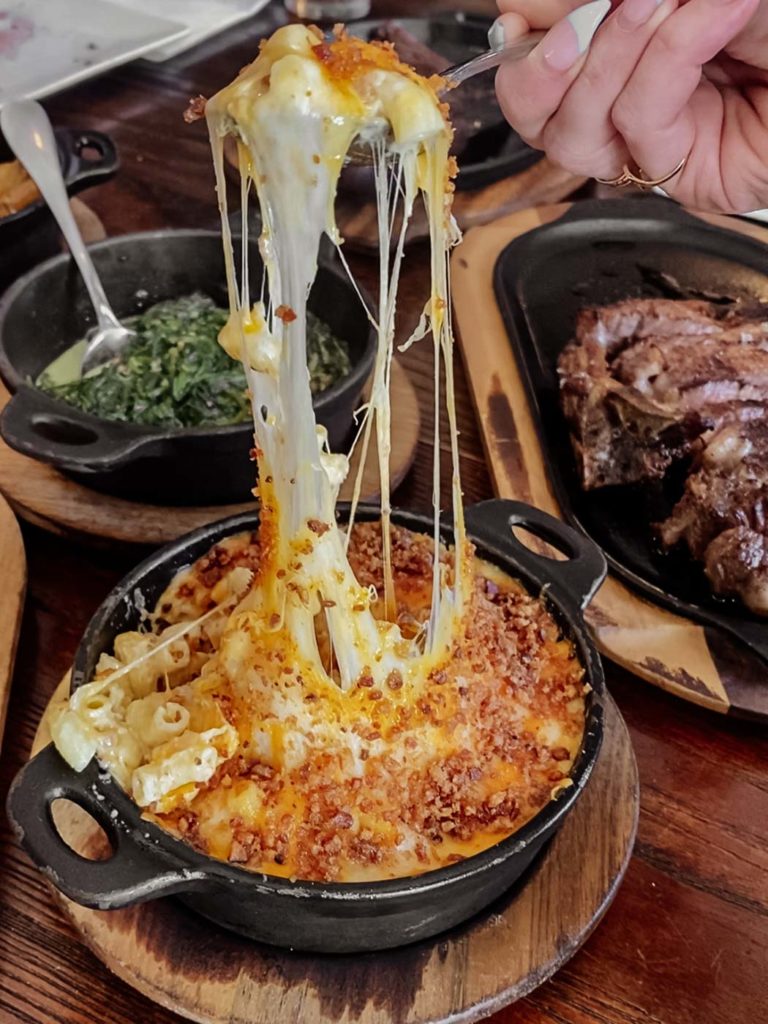 If dad is the more laidback type, the Wagyu Bar (and its sister concept) has you covered with awesome steaks and awesome gift ideas. The casual Coral Way steakhouse boasts a long list of tasty cuts that is sure to satisfy the most discerning of steak fans. We can gush about everything on the menu, but it's best if you go in blind. Don't think about it—just go.
Still haven't gotten your dad a gift? Check out Meat N' Bone, the brand's nearby butcher shop, in person or online. In addition to selling over 300 cuts of meat—including an excellent Diplomatico-infused dry-aged cowboy steak— the butcher shop also sells grills like the best-selling Otto Wilde Grill as well as an assortment of Japanese knives (plus a ton of other meat-centric merch). This is THE spot for all things steak.
For Father's Day gift ideas from Meat N' Bone, click here.