During this era of uncertainty in the restaurant industry, even the smallest milestones and anniversaries are considered a success worth celebrating. So, imagine what the team behind Pubbelly Sushi must be feeling as they've just crossed into double digits with their 10 year anniversary. First opened in 2010 in Miami Beach, the restaurant quickly became a favorite of the local community and has been honored with numerous awards and accolades over the years. Now, more than a decade later, not only is the eclectic Japanese-Latin gastropub still going strong, but it's experiencing its largest expansion to date, growing to a whopping eight locations across South Florida.
Mitch & Mel Take Miami interviewed Pubbelly Sushi's founding chef partner José Mendín for a quick recap of the past 10 years and what's still to come in the restaurant's future.
What was your original inspiration to open Pubbelly Sushi?
We wanted to introduce a fresh, newer version of a neighborhood sushi bar by creating exciting, flavorful dishes that combined Asian and Latin cuisines.
Why sushi? What made you think Latin-inspired sushi would work?
After working for Nobu and Sushi Samba for so many years, I learned the natural fusion of cuisines from countries like Peru with Asian cuisine and how Chifa and Nikkei cuisines were born. Being Puerto Rican and having trained for so many years with Japanese cuisine, plus my time training in Europe, it organically evolved into my culinary style.
What has changed the most since the restaurant first opened?
Well, we've become a lot more well-known and not just for locals anymore which is great. And now we have dishes that have become staples in Miami, like the butter krab roll. Also, our work family has grown and we have a lot of very talented people that make this company as special and successful as it is.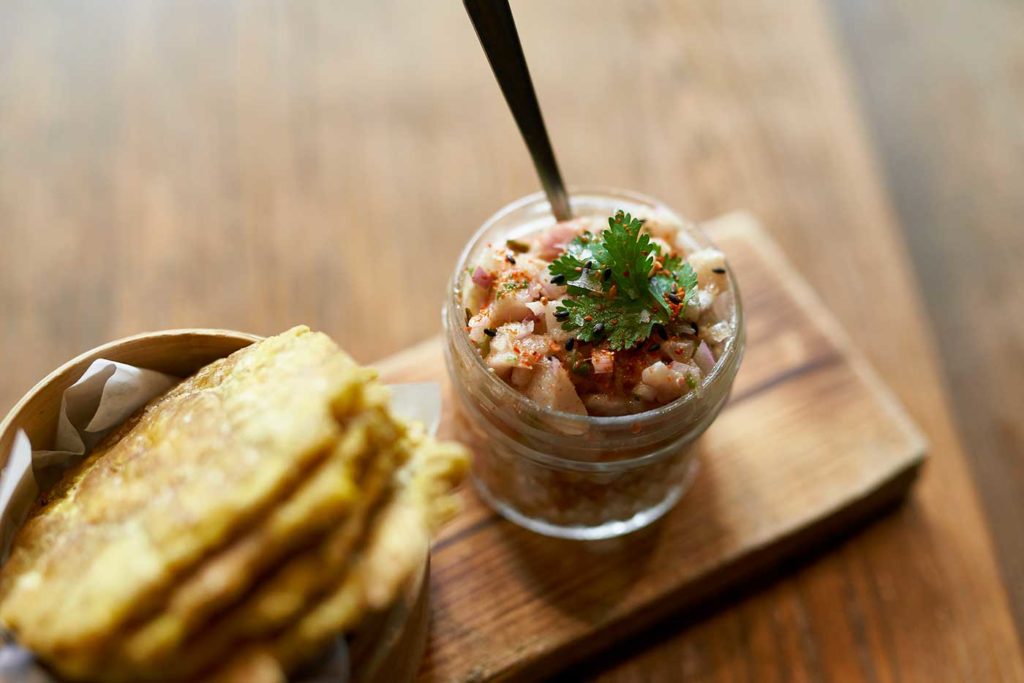 What is the most creative Pubbelly Sushi dish you've developed?
I think the most creative and most important dish for me on the menu is the tostones con ceviche. Since the beginning, there's just been something about that dish that describes me as a chef.
What is your favorite dish that is no longer on the menu?
The fried clam roll, for sure. I still crave it.
What has been the most popular menu item in the past 10 years?
Butter krab roll, definitely.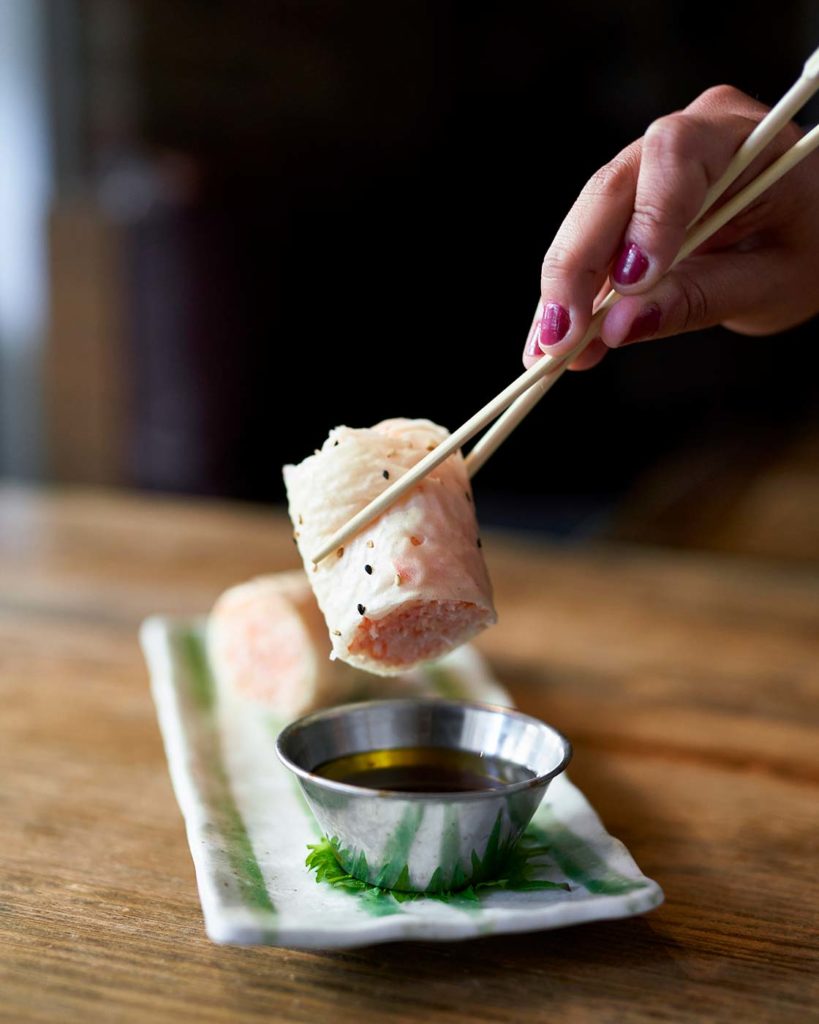 The menu has expanded beyond sushi to include gastropub fare from across Asia and Latin America. What cuisines have you not explored yet that you'd like to add?
I have been very drawn to Filipino cuisine lately, even though I've never been there. It's a very interesting cuisine because of the Spanish influence.
What has been your favorite Pubbelly Sushi memory?
There are so many and I have a ton of great memories involving cooking and meeting all the amazing people we have come across this last decade. One of the best memories is when we opened at the very beginning, we would stay after service and play ping pong in the middle of the restaurant. A lot of people from the industry would come by and just hang out. It was a great memory for me because we connected with a lot of chefs and service staff from Miami. It was just good to host people from the industry and share our experiences with each other.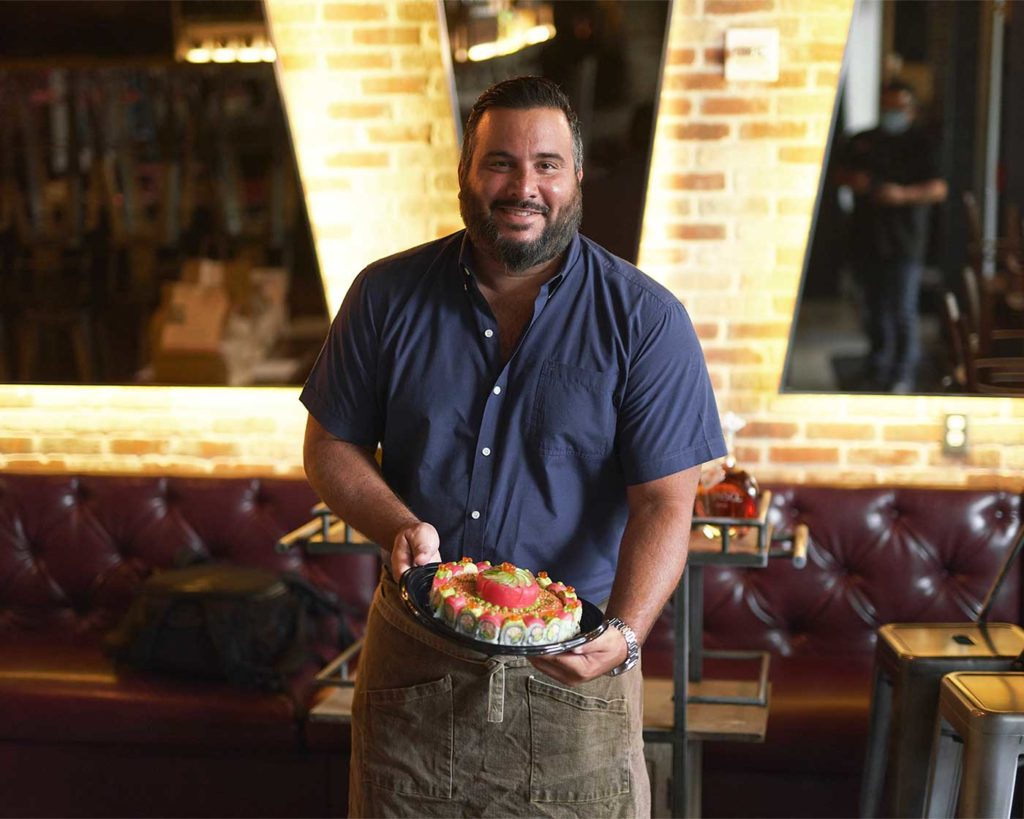 You now have four Pubbelly Sushi locations across Miami. What are your expansion plans both in South Florida and beyond?
We just announced that we will be opening four new locations in the next year, including Doral, Pembroke Pines, Ft. Lauderdale, and Boca. For now, that's what's planned, but who knows what the future holds. Pubbelly Sushi is a great concept that could work in a lot of markets nationwide and even worldwide.
Other than your own, what's your favorite sushi restaurant in Miami?
Makoto.