Dining out is a special experience, but sometimes you just don't want to dress up. The next time you don't feel like dressing to the nines, check out these seven casual restaurants in Miami.
CJ's Crab Shack
At CJ's Crab Shack on Miami Beach, everyone is welcome. If you feel like dressing up, nobody will stop you, but this awesome eatery is all about casual vibes. In fact, we recommend you do dress down for this iconic Ocean Drive restaurant—the food can get a little messy. Fried shrimp, steamed clams, snow crab, seafood pasta, crab cakes… You'll see firsthand why this place is always busy.
CJ's Crab Shack is located at 600 Ocean Drive, Miami Beach, FL 33139. For more information, visit their official website.
Cracker's Casual Dining
Miami Springs doesn't really make it on the top 10 food lists, but the neighborhood is full of hidden gems. Case in point: Cracker's Casual Dining. The Southern spot has wowed locals and visitors alike with dishes like fried green tomatoes, pan-fried catfish, shrimp and grits, and fried mahi sandwiches. Brunch is especially popular with selections such as Captain Crunch French toast, brisket hash, and potato latkes. Just don't tell your doctor about this place.
Cracker's Casual Dining is located at 78 Canal Street, Miami Springs, FL 33166. For more information, visit their official website.
The Doral Yard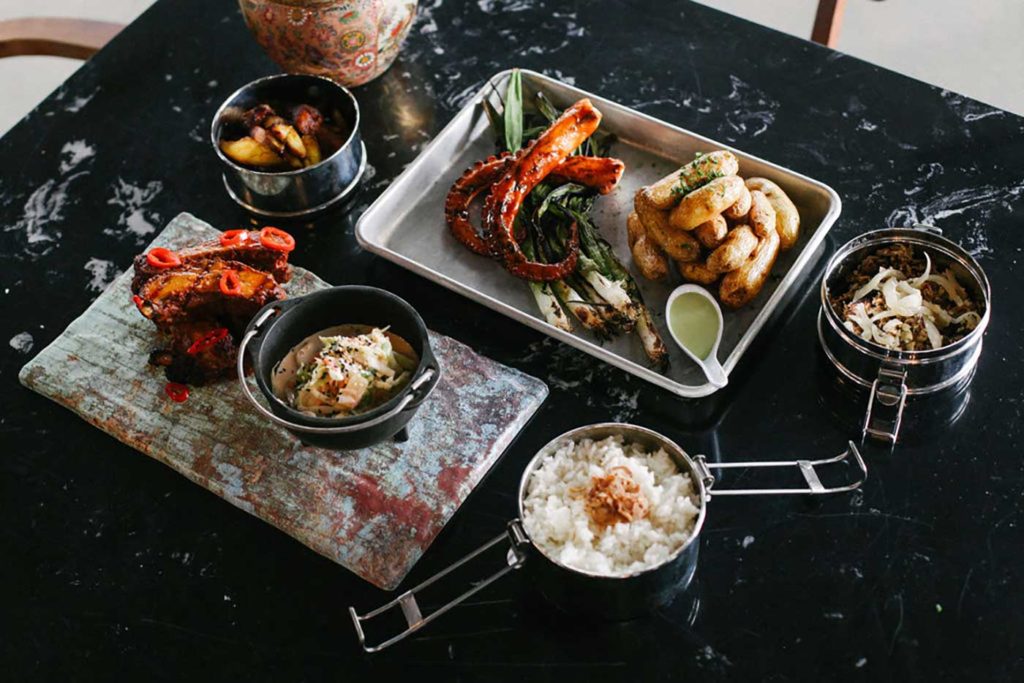 The Doral Yard offers something for everyone at its gorgeous downtown space. Feeling like dumplings? Yip has you covered. Craving Latin food? Un Pollo's Venezuelan fare will hit the spot. Want Mediterranean? Take a bite of Della's delicious bowls. Finish off with dessert at Paletas Morelia and Un Santo Dulce. Guests of all ages and attire can swing by for the venue's offerings and events; there's always something going on here.
The Doral Yard is located at 8455 NW 53rd Street, Suite 106, Doral, FL 33166. For more information, visit their official website.
The Lobster Shack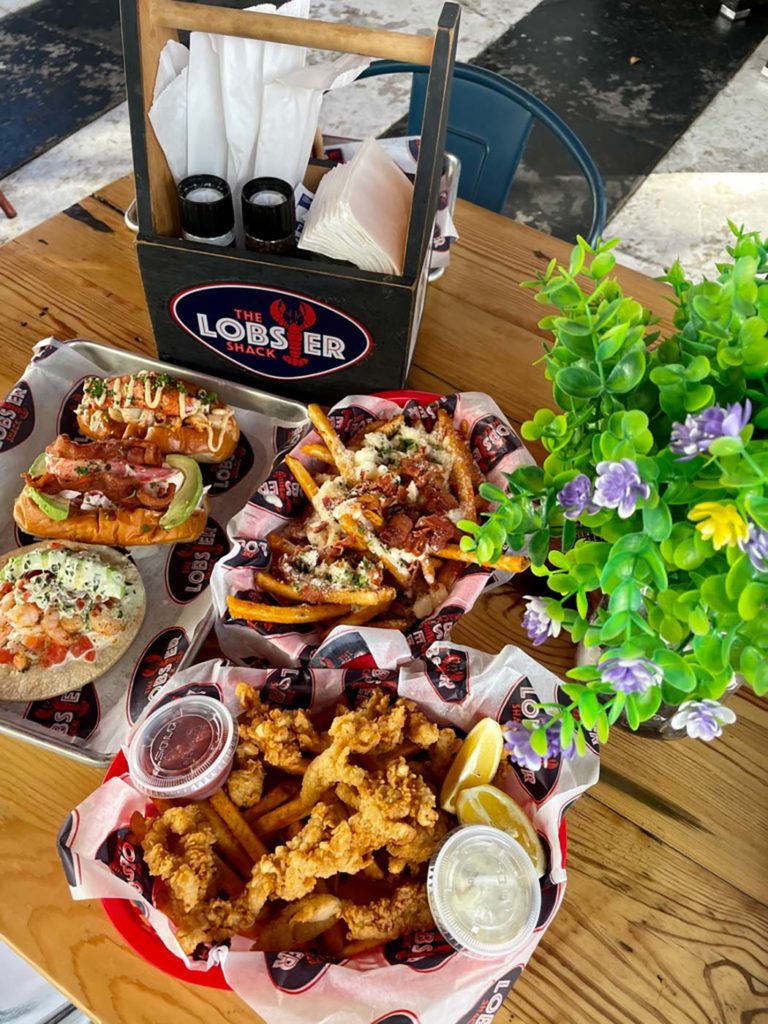 Just like CJ's Crab Shack—its sister restaurant—Lobster Shack welcomes all. With two convenient locations, one on Lincoln Road and one on South Pointe, you're never too far away from delicious casual seafood. As you can probably guess from the name, the concept focuses on lobster, so expect lobster rolls, lobster tacos, and live Maine lobster as well as other favorites like fish tacos, shrimp salad, and clam chowder.
The Lobster Shack has two locations on Miami Beach. For more information, visit their official website.
The Taco Stand
Over in Wynwood, you'll find The Taco Stand and its tasty Mexican cuisine. Pop into the casual spot and indulge in some of the best tacos in town. We're partial to all the seafood offerings like the Baja taco (battered fish) and the Camaron (spicy shrimp) but they're all good—we've unsurprisingly eaten the whole menu. No matter what you order, the Carne Asada fries are a must; expect a mountain of fries topped with Angus steak, guac, sour cream, and cheese.
The Taco Stand is located at 313 NW 25th Street, Miami, FL 33127. For more information, visit their official website.
Pubbelly Sushi
Pubbelly Sushi has taken the local food scene by storm, expanding its footprint from Miami Beach to Brickell, Dadeland, and Aventura. No matter which location you visit, you're in for an affordable and approachable treat. What we love the most is the restaurant's versatility: You can casually catch up with friends here or take a hot date for a nice night out—it works for any occasion.
Menu highlights here include the short rib and truffle dumplings, the tuna pizza, the butter krab roll, and the tostones con ceviche. Don't forget to try the sake cocktails, whose presentation and flavors are top notch.
Pubbelly Sushi has multiple outposts throughout the city. For more information, visit their official website.
Ruby Dee's
Ruby Dee's inside MIA Market at the Design District serves elevated vegetable-forward fare that will blow you away. Don't let the food hall location fool you: This is food worthy of a five-star restaurant. Among the must-try options are beet salad, soft-cooked salmon, and the wagyu picanha sandwich. Heck, just try everything—words don't do this place justice.
Ruby Dee's is located at 140 NE 39th Street, Miami, FL 33137. For more information, visit their official Instagram.