When Pubbelly closed its doors on Miami Beach in 2019, the city's food scene collectively mourned. The trail-blazing restaurant opened in 2011 and played an instrumental part in putting the 305 on the culinary map. Now, celebrated chef Jose Mendin and his team have another big hit on their hands in its replacement, Casa Isola.
Pubbelly guests should feel a sense of familiarity upon walking in, despite the space getting a significant makeover. The same goes for the food: Italian cuisine is a far cry from Pubbelly's global fare, but you know you're in good hands. Mendin and his partner Santo Agnello have put together an exquisite menu of pastas and other specialties that shine.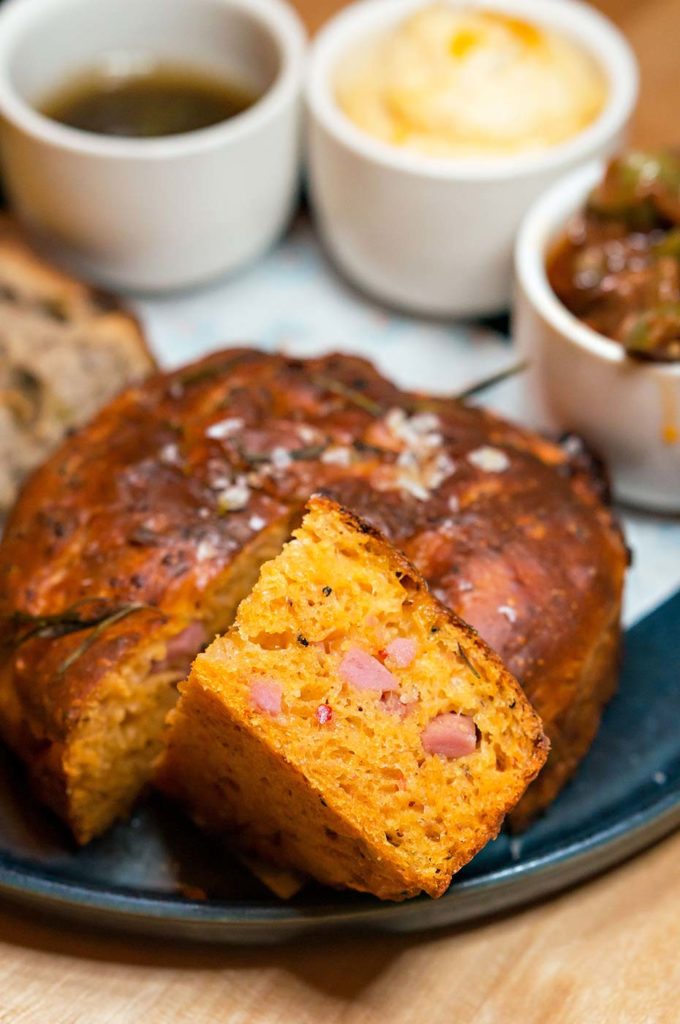 All meals should start with the pane al prosciutto, essentially the restaurant's bread service. This Brooklyn-style bread with prosciutto sets the bar high for the rest of your meal. Paired with Parmesan honey butter and caponata, the bread is so tempting that you'll want to order another portion (and another). Don't do it, as that means less room for other standouts like Casa Isola's tantalizing arancini with taleggio and salami as well as the burrata Panzanella.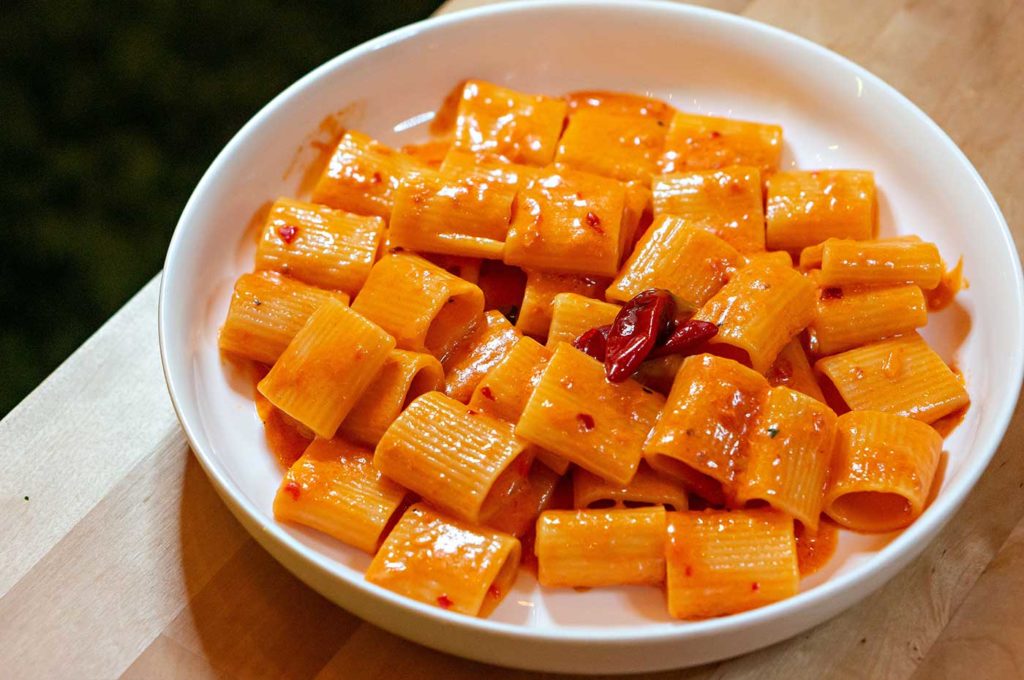 The stellar starters give way to equally impressive entrees like the restaurant's wide selection of macaroni. The pastas all clock in around the $20 range, which is affordable by South Beach standards. And even if you think that's steep, you'll be singing a different tune once you see the plates. An example: For $23, you're getting a massive portion of rigatoni all vodka. If you're anything like us, you'll only be able to eat half.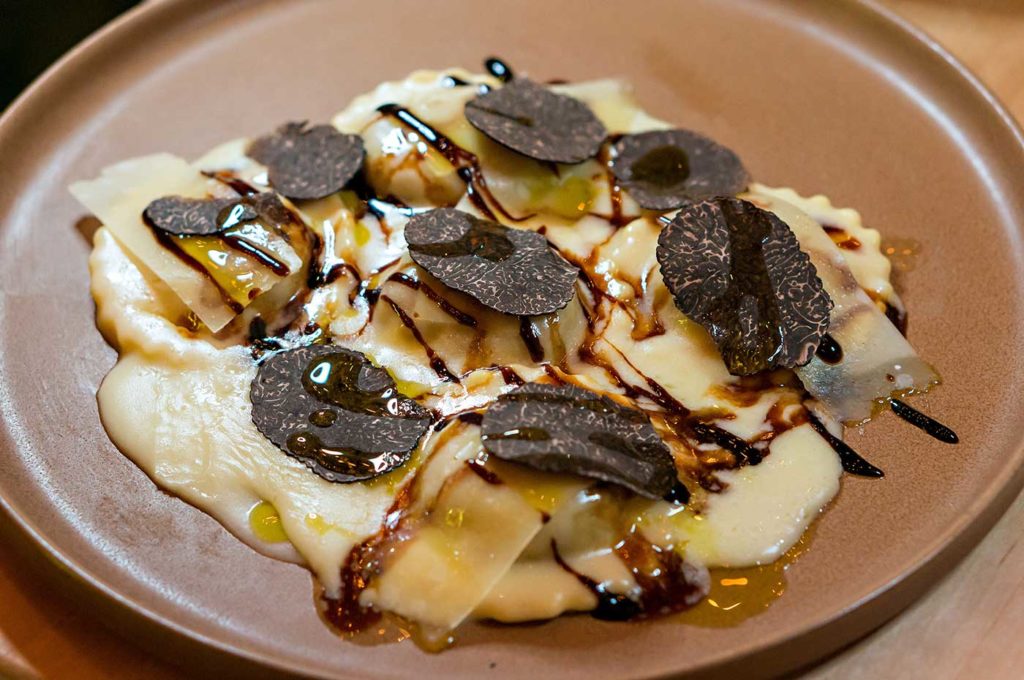 Another notable pasta: the ravioli bianconeri. Short rib, taleggio cheese, truffle, balsamic jus … There's a lot going on, and your taste buds will thank you. Other options include linguine with white water clams, pappardelle with braised rabbit ragu, and mushroom ravioli. If you're feeling extra hungry, consider the Sunday Sauce with short rib meatball, pork rib, and Italian sausage. It's not just for Sundays—there's limited availability daily.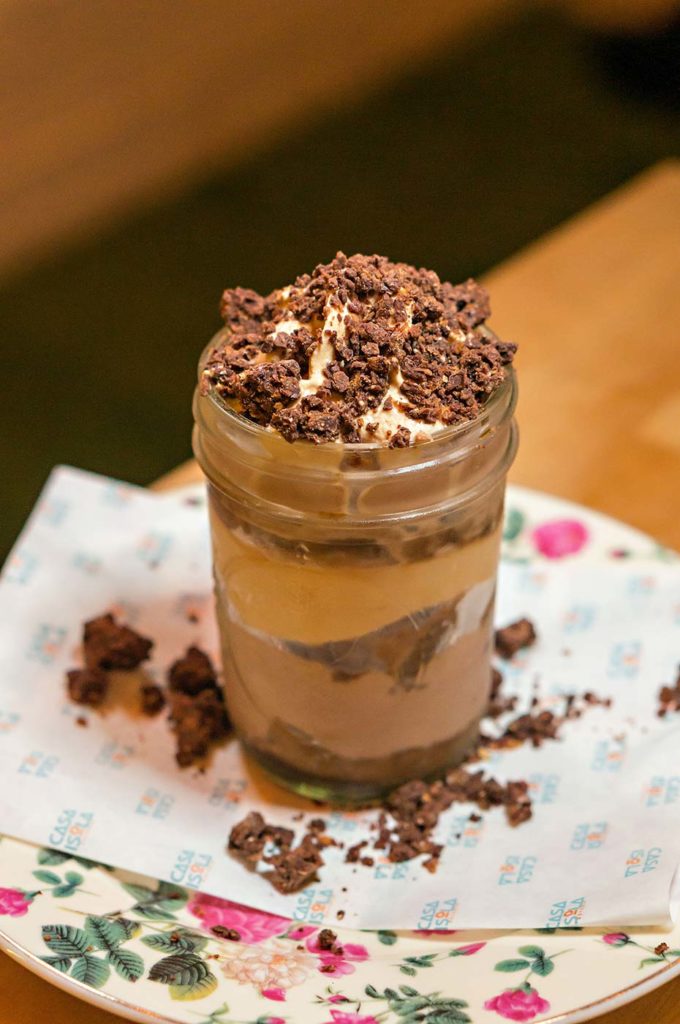 Not in the mood for pasta? No problem, as Casa Isola has you covered there as well with branzino, chicken, and veal chop parm. Be on the lookout for specials, too, as you never know what delicious items the team will come up with. Ending the evening on a sweet note is a simple decision: Get both desserts. Both the tiramisu and cartocci Siciliani are worth every.single.calorie.
Drinks-wise, wine makes up most of the beverage menu at the restaurant. What caught our attention more, however, was the small but mighty beer list. This is one of the few places you'll find Italian craft beer to enjoy with your meal; it's a rare sight. Non-liquor-based cocktails like bellinis and spritzes can also be had at Casa Isola.
While the closing of Pubbelly was a huge blow to the local scene, Casa Isola is breathing new life into it. When it comes to a spectacular Italian dining experience, this Sunset Harbour eatery is setting a new standard.