The next time you're in Brickell and you're feeling hungry, pop into Café Americano. The Brickell City Centre eatery joins a crowded neighborhood scene, but its delicious food and affordable pricing puts it ahead of the pack—proving that quality cuisine doesn't have to cost an arm and a leg.
If the name Café Americano sounds familiar, you're not mistaken: There are two other locations in Miami Beach (and a few in Las Vegas). The brand is known for its Latin-inspired comfort food, and this latest outpost continues that tasty trend. Open for breakfast/brunch, lunch, and dinner, the restaurant fires on all cylinders all day long. Early risers will find homey selections like buttermilk pancakes, steak and eggs, and Belgium waffles, alongside more unique fare like tres leches French toast, and barbacoa chilaquiles; coffee drinks and brunch cocktails are plentiful as well.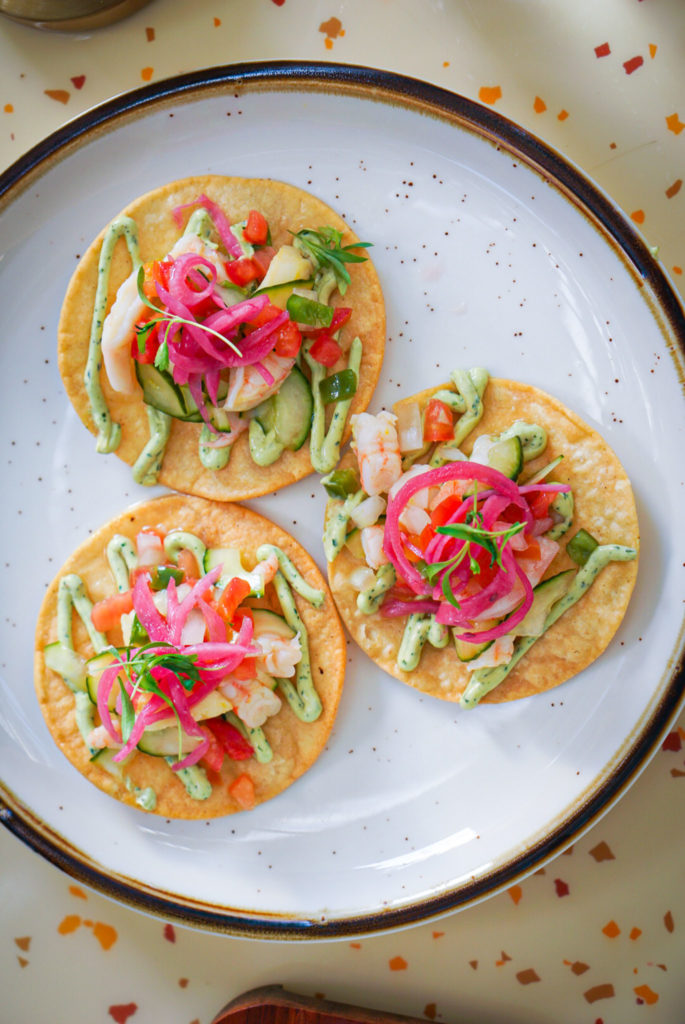 Lunch and dinner service opens up a world of tantalizing options such as appetizers like tuna niçoise salad, garlicky shrimp bowls, quesabirria flautas, and ceviche sliders—to name a few. Entrée-wise, it's easy to order too much, as one entrée can easily feed two people … or more. Case in point: the molten chicken parmigiana. As if the name wasn't warning enough, this massive mountain of crispy chicken breast, marinara, and mozzarella should come with a health disclaimer—it's so much food. But doctors be damned; it's delicious.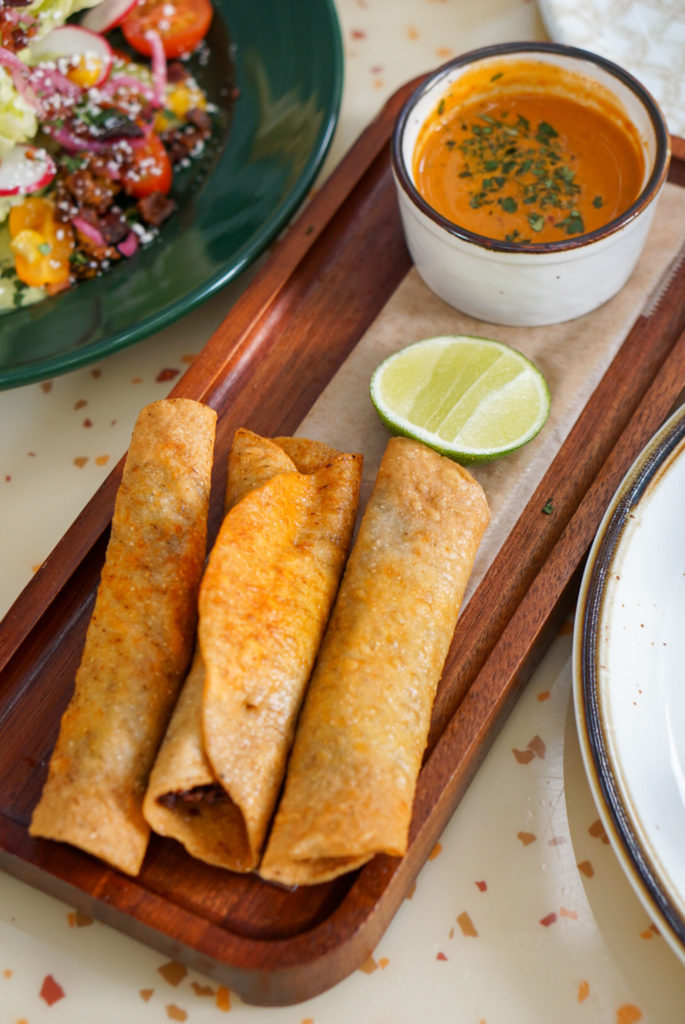 Not to worry if you don't feel like eating enough for a small family: Café Americano has a large menu that's chock full of selections for all palates and appetites. The baja chicken tacos pack a ton of flavor in a smaller package, as does the ½ coal-roasted rotisserie chicken. Other standouts: the pan-seared salmon, the rigatoni alla vodka, and the cacio e pepe.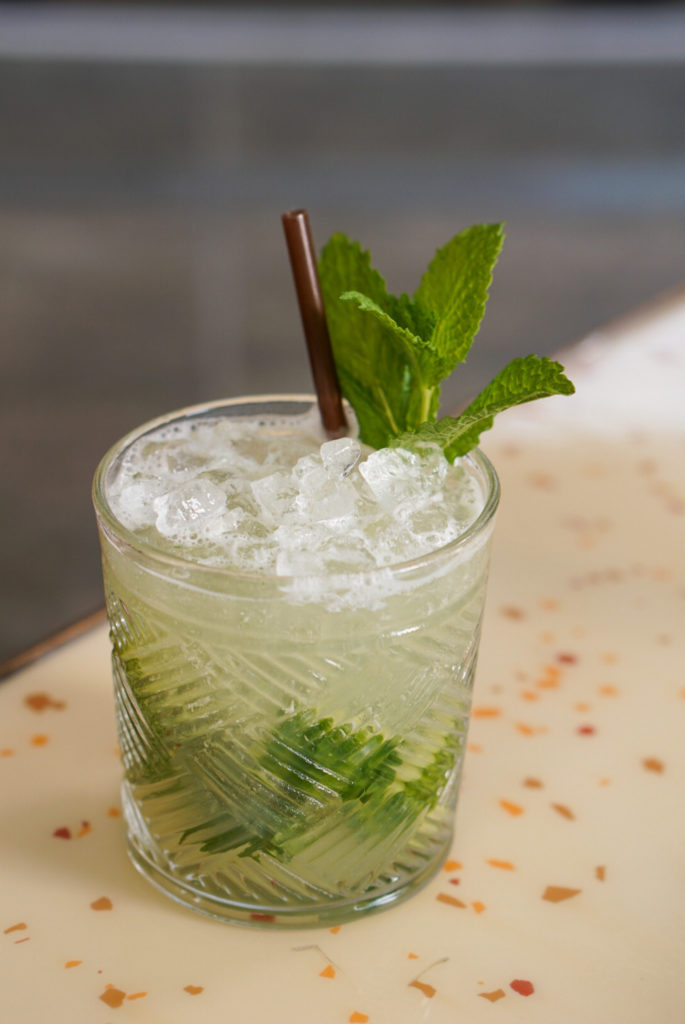 Café Americano takes food seriously, and the same can be said about its phenomenal bar program. Expect to find timeless drinks like the old fashioned, mint julep, Manhattan, and boulevardier on the menu; the talented bar team can also make anything you'd like, but we suggest sticking to their list. Libations like the Gold Standard are super creative and get top marks for not just the taste but for the presentation as well—it's a production and one you're going to want to share on social media with your friends.
Did we mention that the restaurant is easily accessible by car or public transit? We love that we can just hop on the Metro Rail, or park at the mall to grab a bite without worrying about traffic or finding an overpriced parking lot. With so many reasons to visit, what are you waiting for? Reserve a table today and get ready for a great time.