Rounding up a few friends for a nice evening out is fun. Getting a big dinner bill at the end of the night isn't–especially if you didn't eat or drink as much as everyone else. These six affordable spots will make sure you don't get sticker shock after your meal.
Ayesha Fine Dining
Don't let Ayesha Fine Dining's name fool you: This place is most likely within your budget. The name is
more reflective of its quality – this is darn good Indian food. Get your friends or family together to try a
world of tasty flavors at this Midtown Miami restaurant. Start your meal with highlights like garlic
shrimp and chicken tikka before moving on to substantial mains like lamb chops, tandoori fish, goat
vindaloo, and more. Sharing is encouraged and easy, thanks to Ayesha's generous portion sizes. The
menu is huge, so repeat visits are definitely in your future.
Ayesha Fine Dining is located at 120 Buena Vista Boulevard, Miami, FL 33127. For more information, visit
their official website.
Patio Isola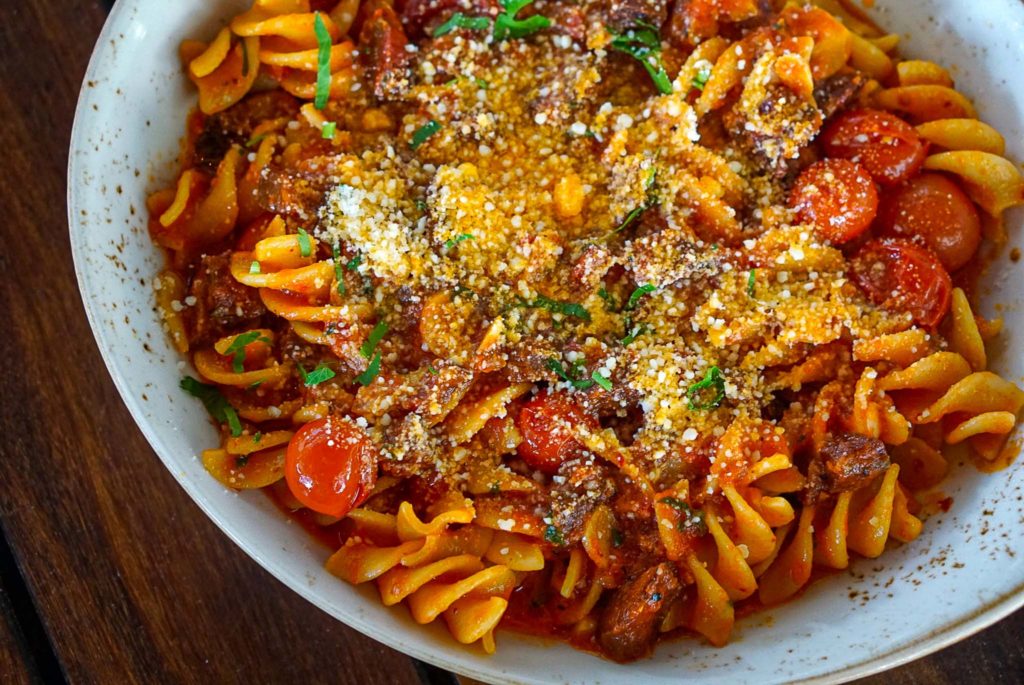 Italian restaurants are everywhere these days, with many charging an arm and a leg for a bowl of pasta.
This is not the case at Patio Isola, where you can enjoy quality (and quantity) without breaking the bank.
Even better: Patio Isola has a varied menu, making sure that everybody in your group can find
something to enjoy. Pastas, pizzas, and everything in between is up for grabs here, and this extensive
selection will make you want to come back again and again. Some standouts on a menu full of standouts
include the tuna crudo, the rigatoni alla vodka, the bucatini alla gricia, and the veal chop parm.
Riviera Foccaceria
Looking for a Midtown restaurant that's equal parts great value and great food? Look no further than
Riviera Focacceria, a neighborhood gem that tends to fly under the radar. This Italian eatery features a
creative menu of delicious specialties like the focaccia di Recco (an absolute must), mushroom
pappardelle, 4-cheese gnocchi and so much more. There's something for everyone at your large party, so don't worry about anyone leaving unsatisfied. The best part is: Everything is reasonably priced for an
area that seems to keep getting more and more expensive. Whatever you do, make sure to end with the
Nutella tart.
Seawell Fish N' Oyster
Escape the South Beach crowds with a trip to Seawell Fish N' Oyster. The seafood restaurant may be
located on one of Miami Beach's most popular strips (Washington Avenue), but it's hidden enough that
you and your group can enjoy the perfect intimate dining experience. As the name suggests, the menu
here leans heavily on seafood. From the raw bar selections to the crispy skin Atlantic salmon, lobster
rolls, and fish and chips, everything that Seawell serves up is a highlight. And for South Beach, it's priced
reasonably (try to come during Oyster Hour to save some more bucks).
The Wagyu Bar
The Wagyu Bar on Coral Way offers the best of both worlds. If you want to splurge on some of the best
steak in town, you can with decadent tastings and cuts. But if you're looking for something way more
affordable than your average steak house, The Wagyu Bar has you covered. Round up your favorite
meat-eating friends and enjoy an unforgettable casual steakhouse experience. Ribeye, New York strip,
filet mignon, picanha … all of these are available in budget-friendly portion sizes to leave you and your
wallet full.
The Wagyu Bar is also big on sharing. If you want to order a 3-pound steak for the table and call it a day,
you can. This versatility and approachability are what make The Wagyu Bar one of the best steakhouses
in Miami.
Vinya Table
Good wine doesn't have to be expensive. Case in point: the selections at Vinya Table in Coral Gables.
The Miracle Mile eatery and wine shop does feature some expensive options, but there are just as many
options that can fit into much smaller budgets. As a result, this place is ideal for large parties looking for
fun wines and food without breaking the bank. Both the wine list and food menu are globally inspired,
so expect variety in spades. Some highlights food-wise include the morcilla spring rolls, braised lamb
moussaka, venison carpaccio, and lobster thermidor fondue. To save a few more dollars, consider
stopping in for the restaurant's daily happy hour. Yes, DAILY. Just make sure your large party has a
reservation.
Vinya Table is located at 266 Miracle Mile, Coral Gables, FL 33134. For more information, visit their
official website.