October is Breast Cancer Awareness Month, and restaurants across the city are doing their part to help the cause. According to the American Cancer Society, more than 250,000 new cases of breast cancer are expected to be diagnosed this year, and it's the second most common cancer in women.
Here are some ways that your favorite eateries are stepping up.
Bulla Gastrobar/Pisco y Nazca
Drink for a good cause at sister concepts Bulla Gastrobar and Pisco y Nazca. Both restaurants will be donating a portion of sales from their signature pink drinks all month long.
At Pisco y Nazca, guests can enjoy the colorful Pisco's Rose Sour, which takes the traditional Pisco Sour and throws rose wine into the mix. Over at Bulla, the Strawberry Crush with the namesake fruit and watermelon will help you cool off. Expect to see staff from each location wear pink ribbons to show their support, too.
The Dumpling Lady
Home baker The Dumpling Lady is donating a portion of her miso Oreo chocolate chip cookies sales to the Susan G. Komen Foundation. Through November, $1 from each cookie purchase will be donated and matched for a total of $2 per cookie. Visit her Instagram @thedumplingladymia to learn more and place your order.
Fireman Derek's Bake Shop
To drive awareness of the cause, Fireman Derek's Bake Shop is now offering a pink birthday cake with rosy buttercream frosting and an extra helping of sprinkles. The Instagram-ready cake is available at both the Coconut Grove and Wynwood locations. Priced at $8.50 a slice and $68 per cake, a portion of sales will be donated to the Florida Breast Cancer Foundation.
Tacocraft
Tacocraft, the Mexican taqueria and tequila bar is going pink for the month of October for Breast Cancer Awareness Month. All tacos at the South Miami and Lauderdale by the Sea location will be served on pink handmade corn masa tortillas. A portion of the proceeds from both locations will be donated to the Florida Breast Cancer Foundation.
The Salty
Acclaimed donut shop The Salty has turned a popular dessert into a donut for October. The new strawberry shortcake crumble donut is available now through October 25, and a portion of its sales will be donated to three different organizations: The National Breast Cancer Foundation, Miami-based Robyn's Rainbows and Susan G. Komen.
The Salty will also be turning all of its boxes pink for the entire month. All three locations – South Miami, Wynwood and Dallas – will be participating in the promotions.
The Taurus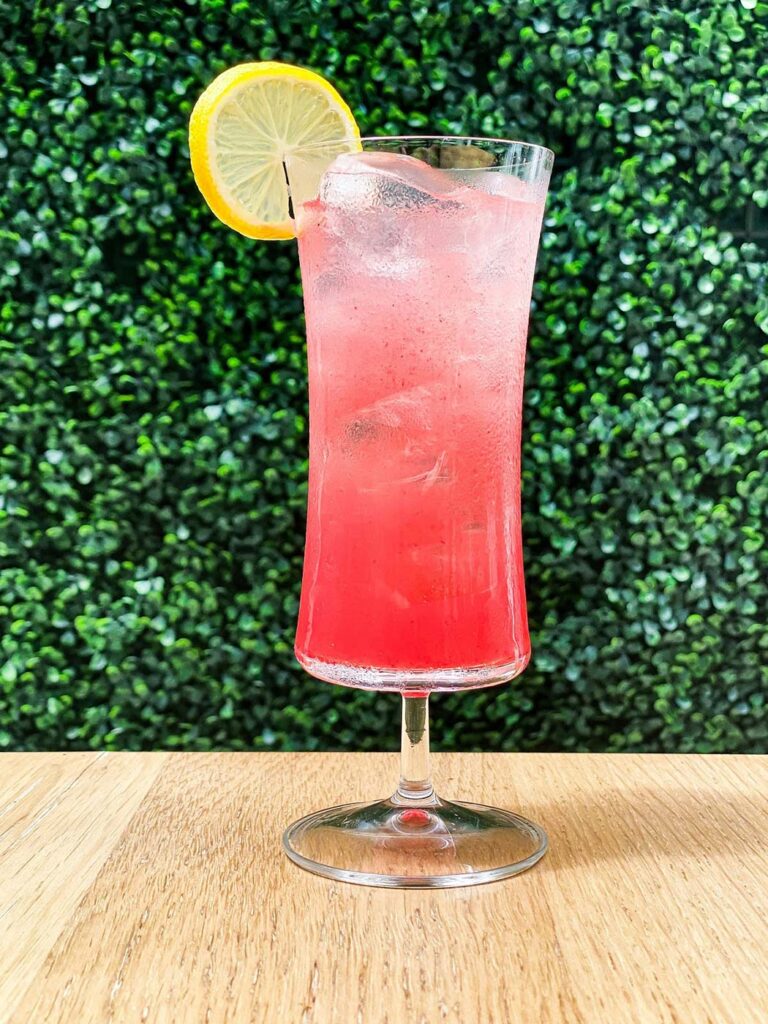 The Taurus in Coconut Grove is known for its great drinks, and its specialty pink drink – the 5'O Clock – is no exception. Comprised of vodka, Cappelletti, watermelon juice, lime and pilsner, the cocktail is available all month long at the neighborhood watering hole. 40% of its sales will be donated directly to the Foundation for Women's Cancer.
Dining out this month is just one way you can support Breast Cancer Awareness Month. You can also donate directly, volunteer and share inspirational stories. For more information on ways to make a difference, visit the official National Cancer Foundation website.