Miami has it solid. The warm tropical climate means that fruits and veggies are always in season. Considering that most of Miami's plant-based aficionados are all for the local and sustainable, this is very, very good news. Most importantly, you won't have to try too hard to find the best vegan restaurants in Miami. Here, we've gathered some vegan Miami joints that put even hardcore meat purists to the test. Innovative fruit sushi, never-before-seen vegan Latin sandwiches, and even plant-based dim sum. The city's got it all.
Full Bloom
Full Bloom is the place to go if you're looking for a vegan restaurant in Miami Beach and the name literally speaks for itself in terms of the vibrancy of their courses. When you do go, make sure to take advantage of their beautiful spacious terrace and enjoy the soothing breeze coming in. Full Bloom offers contrasting lunch and dinner menus, creative tea infusions, smoothies, fruity CBD refreshers, and a full bar of enticing liqueurs, organic wines, craft beers, and cocktails. So no, it's definitely not just another dull vegan spot serving steamed broccoli.
At Full Bloom, all menu items are 100% vegan, Kosher, and non-GMO. Triple win. The fare is international with a colorful tropical twist. Some definitely do not miss dishes — Key West Style Smoked Jackfruit Dip served with plantains; Cashew Cream Carbonara with shiitake guanciale (available gluten-free); or the Activated Charcoal Ravioli lusciously filled with wild porcini mushroom and ricotta, glazed with cashew-truffle cream cheese. Woah.
When the dessert belly kicks in, go straight for the Mocha Salted Caramel Chocolate Cake with Gelato. It's a mouthful to say, but you'll definitely want a big bite of the decadent (guilt-free) goodness. Take all your carnivorous friends here and watch the transformation happen before your eyes.
1670 James Ave, Miami Beach, FL 33139; 305-397-8018; fullbloomvegan.com; Open every day, 11 a.m. – 3:30 p.m., 5 – 10 p.m.
Lilikoi Organic Living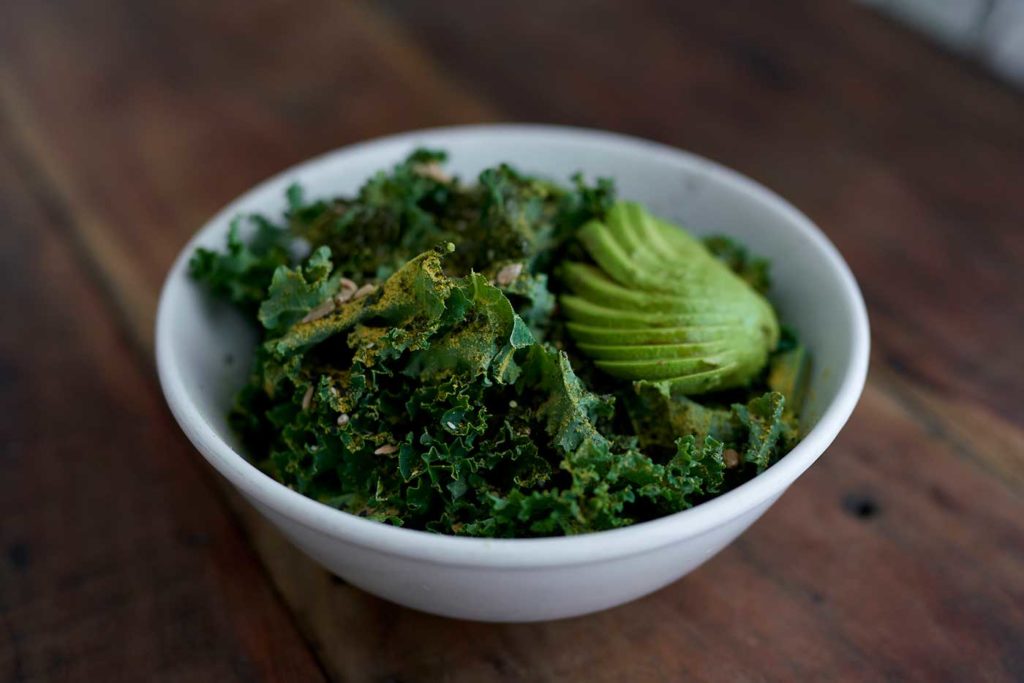 Cards on the table. Lilikoi isn't a fully vegan restaurant. Their philosophy, however, is nowhere short of pure conscious living. Everything is organic, locally sourced, sustainable, the meat is treated humanely, and most importantly, the food is healthy. They are here to serve the Miami community, and guess what? There's finally a place where foodies of all directions can gather under one roof with one ruling philosophy — organic living.
Lilikoi Organic Living is open seven days a week, serving breakfast, brunch, lunch, dinner, desserts, smoothies, and smooth sips to patrons at their inviting communal table or cozy outdoor patio. Some of our vegan favorites include the Kale Ceaser, with a nutritional yeast-based dressing; the veggie-loaded Buckwheat Ramen; Farro Mushroom Risotto; or the acai bowl for a lighter option.
500 South Pointe Drive, Miami Beach; (305) 763-8692, lilikoiorganicliving.com; Open every day 8 a.m. to 7 p.m.
Love Life Cafe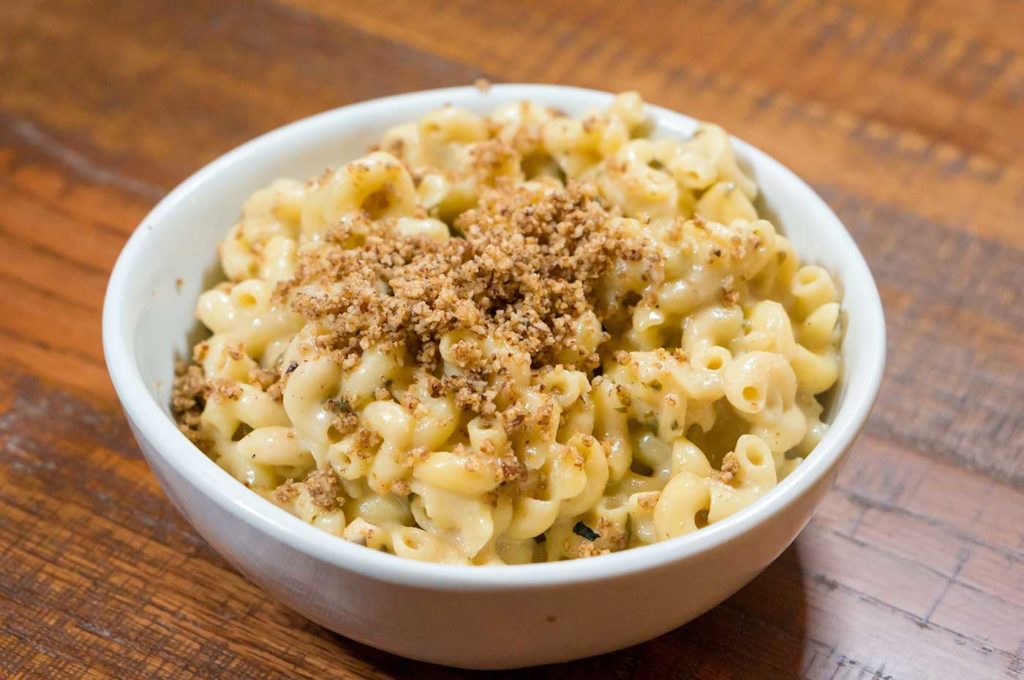 Love Life Cafe takes the award for the best veggie burger in the country. The trendy yet casual Wynwood spot attracts patrons of any caliber looking to feast on some ambrosial plant-based bites. Doesn't matter if they are of the vegan persuasion or not, as the menu offers something for everyone to devour and at an unbeatable price at that.
The fare is truly extensive and made with a genuine understanding of nutrition, taste, and presentation (unfortunately, many vegan joints often lack at least two of those). One will find literally every shape, size, and form of comfort on the menu with a big emphasis on Latin American cuisine.
We recommend going for the Best Burger (superfood patty made from scratch); the Choripan (a South American favorite consisting of plant-based sausage over toasted baguette, with a healthy smear of chimichurri, potatoes, and avo). And but of course, the El Chamo bowl. Positively loaded with organic basmati brown rice, black beans, shredded jackfruit meat mechada, plantains, more avo, of course, Guasacaca sauce, and cilantro aioli. For a lighter summer snack, the cafe also offers plenty of power-packed smoothies and smoothie bowls.
2616 NW 5th avenue Wynwood, FL; (305) 456-4148, lovelifecafe.com; Open every day 9 a.m. to 10 p.m.
Minty Z
Minty Z is a chill Miami eatery serving up vegan dim sum and plant-based Asian fusion in the heart of Coconut Grove. You'll most likely want to plan your visit around one of their event nights, like Sake Cinema (that's half-off sake, a dope movie, and complimentary spicy popcorn) or Wonton Wednesday ($1 wontons and half-off wonton soup). You know you deserve it!
As far as the dim sum goes, some crowd favorites are the Carrot and Black Sesame Bao; the Classic Bao with prosperity "beef" and coconut yogurt dip; and the BBQ Jackfruit Lo Ma Gai —
bbq jackfruit-filled sticky rice wrapped in lotus leaf. Or simply order the Dumpling Feast to get a taste of every little pocket of happiness. Some other faves worth trying are their warming and rich Massaman Shrimp Curry Noodles and General Tso's Brussels. P.S. Don't miss the signature Bao Beignets for dessert!
3206 Grand Ave, Miami, FL 33133; (786) 409-7151, https://www.mintyz.com/;Open Mon, Wed, Thurs, 5:30 p.m.-10 p.m.; Fri, 5:30 p.m.-11 p.m.; Sat, 11 a.m.-4p.m., 5:30 p.m.-11 p.m.; Sun, 11 a.m.-4p.m., 5:30 p.m.-10 p.m.
Plant
Plant is an eclectic plant-based concept temporarily located within The Sacred Space Miami. Heralded by executive chef Horacio Rivadero and pastry Chef Veronica Manolizi, the restaurant prides itself on being the most sustainable in the industry. The innovative dishes are inspired by the nature of South Florida, and indeed each plate is a true form of art featuring only locally harvested produce. Anyone is sure to be in awe of the beautiful plating and elevated taste of the dishes.
Currently, Plant Miami is open only on Sundays and operates out of the Plant Market, where you can try some of their sublime superfood-packed plant-based creations (the desserts are simply sent from heaven). You can also purchase some of the 67 varieties of edible flowers, unique microgreens, and organic wine at the market. Soon the restaurant is set to re-open for daily service, where you can try many of the other masterful conceptions.
105 Northeast 24th Street, Miami, Florida 33137; https://sacredspacemiami.com/pages/plant-miami; Open Sun, 9 a.m.-4 p.m.
Plant Theory
Plant Theory is located in the heart of South Beach and is an ideal spot for lunch dates or a quick bite. The inside dining area is casual and inviting, with a shady and secluded alleyway dedicated to outdoor dining. The menu is honest, featuring a variety of innovative sandwiches, nachos, waffles, and pancakes.
Grab one of the finger-lickin' quirky items like the Southern Baked Artichik'n Club — spice rubbed artichoke hearts and veggies nestled between a choice of keto, millet, or sunflower flax bread. Another stellar option, the Guava Mariahhhh Pulled BBQ sandwich, that's pulled jackfruit and crunchy coleslaw between some soft buns. Pair the whole experience with a CBD lemonade, Nice Cream Float, or one of the many creative sodas for that authentic junk foodie diner experience! Finally, walk out feeling happier, healthier, refreshed, and ready to tackle the rest of the day.
723 Lincoln Ln N, Miami Beach, FL 33139; (786) 872-1901; https://planttheorycreative.takeout7.com/Home; Open every day, noon – 8 p.m.
Planta South Beach
Planta is more on the upscale side of what the vegan Miami scene offers, making it the ideal location for a date night or a girls' night out. You'll definitely want to whip out your camera here, plus a desire for trying something out of the ordinary.
The cuisine, a creative rendition of maki rolls — think watermelon tuna nigiri and spicy tuna rolls, torched avo sushi, as well as heart of palm California rolls. Other mind-bobbling delectables include the Kelp Noodle Ceaser Salad and Shroomami Pizza, loaded with all forms of twisted mushroom creams and meats. But first things first, grab a Charcoal Bourbon Sour in Planta's luscious open dining room. Sit back and get ready to be wooed.
850 Commerce St, Miami Beach, FL 33139; (305) 397-8513, https://www.plantarestaurants.com/; Open Mon-Fri, 11:45 a.m.-10 p.m.; Sat-Sun, 11 a.m.-10 p.m.
The Plantisserie
The Plantisserie is not so much a restaurant as it is an organic vegan deli and market, sourcing local foods. Albeit it surely deserves a spot on the Best Vegan Food Miami list. You can grab nutritious and fresh house-made dishes by the pound to-go, or otherwise, enjoy the scrumptious food in their cozy dining space or outdoor patio.
If you don't know what to choose, the friendly staff lets you sample nearly everything before deciding—double win. Specialties include a plethora of plant-based empanadas (like the Jackfruit Mechada or Corn and Cashew Cheese); Gluten-Free Lasagna, packed with veggies and seeds almond ricotta, and Kalamata olives; and Gluten-Free Shepherd's Pie. Our suggestion: Grab some empanadas, salads, cookies, and pies and have a food date out in nature.
7316 NE 2nd Ave, Little River, Miami, Fl 33138; (786) 502-3363, https://www.theplantisserie.com/website2021/; Open Mon-Wed, 11 a.m.- 7p.m.; Thurs-Sun, 11 a.m.-9 p.m.
Thatch
The environment + community devotees behind Thatch steadily provide healthy food cravers with delectable fare. The atmosphere at this joint is the utmost fun and inviting, colorful yet minimalistic.
The all-day menu features a good selection of lusciousness, from Asian-inspired finger foods and wok fries to pizzas and sammies. Some crowd faves include the Crispy Cauliflower in a gochujang sauce, the 2-day fermented Mushroom Truffle Pizza (easily competes for Best Vegan Pizza Miami), and the flavor-packed and tangy Kung Pao Tofu. If you're here for a night out, make sure to glance at the selection of craft cocktails and biodynamic wine and beer. If looking for a mid-day snack, stop by at their next-door market for a Smoked Carrot Lox toast or Green Machine Smoothie. No matter the time, occasion, or dietary preference, Thatch does not disappoint.
3255 NE 1st Ave, Miami, FL 33137; (786) 655-4945; thatchmiami.com; Open Mon-Sun 9 a.m. – 9 p.m.
Sunday
Sunday is a vegan food truck dishing out restaurant-quality meals with a dope presentation. The food truck is a bit of a way out of central Miami, but oh so worth the trip. The folks behind this concept definitely challenge our views of what food truck dining really is.
The plant-based menu changes regularly, so make sure to check their Instagram for the newest offerings. Their latest menu features dishes like Zaatar Fries and Crispy Chik'n Milanesa. Not to mention the weekly "catch of the day" ceviche — think heart of palm, artichoke, papaya, sweet potato, radish, and rocoto peppers, all of which work flabbergastingly well together. Desserts and drinks are always to be had, like their signature Olive Oil Cake and Nitro Brew. Meals come loaded with colors and geechy vibes. Really though, take a drive here for dinner with some friends, grab some creations, and enjoy the spacious open-air seating area outside of the city bustle.
15080 SW 137th St, Miami, FL 33196; (305) 200-9414; https://www.instagram.com/eatatsunday/; Open Thurs-Sun 4-9 p.m.