Taco spots are a dime a dozen in Miami. With so many options, finding the best ones can be hard (and expensive). Here at Dish Miami, we've done the legwork for you: Below, you'll find our top five picks for the best tacos in Miami. Taco Tuesdays have never looked more delicious.
Looking for taco trucks in Miami? Check out the list we curated for Redfin here.
La Santa Taqueria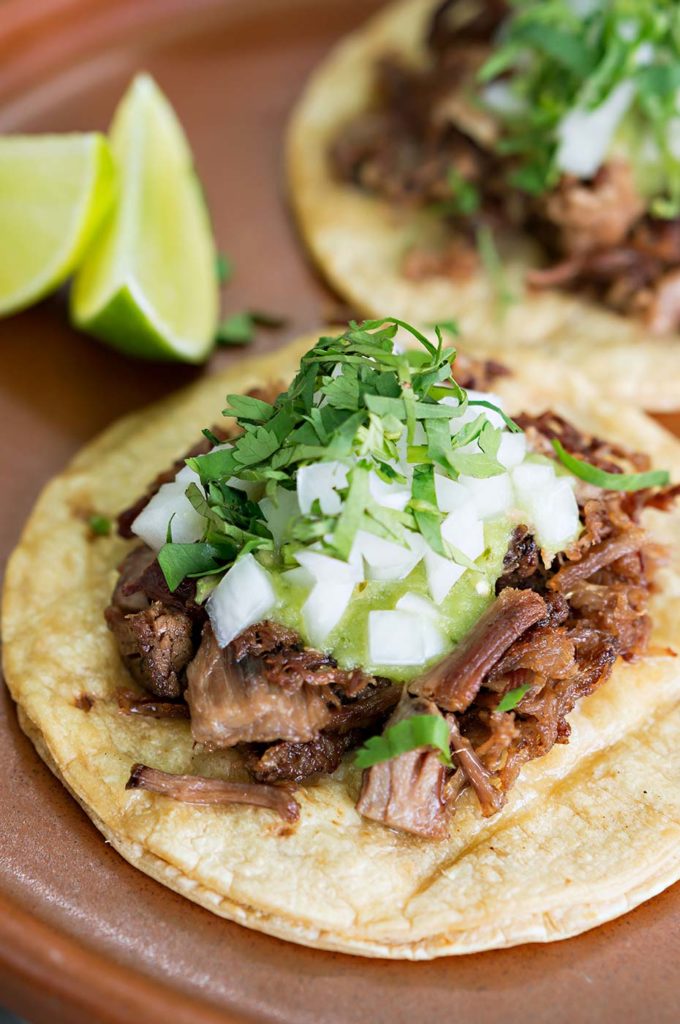 What started as a humble food truck in 2017 has blossomed into one of South Florida's top brick-and-mortar spots for tacos. At La Santa Taqueria in Little River, Chef Omar Montero's talents are on for full display throughout his dazzling menu of tacos and other Mexican classics.
Proteins range from traditional carnitas and barbacoa to more uncommon finds like tongue and intestines (they taste great—trust us). While tacos are the main focus at La Santa, you should also consider selections like tostadas and quesadillas. Did we mention they have a full liquor license? For more recommendations, check out our Dish Miami feature.
La Santa Taqueria is located at 201 NE 82nd Street, Miami, FL 33138. For more information, visit their official website.
Lobster Shack
We know what you might be thinking: Why is a lobster spot on a taco list? Well, because they have delicious tacos. Although Miami Beach's Lobster Shack is known for its lobster rolls, it's also home to a wide breadth of raw bar selections, fried seafood baskets, and tacos. It's this last item that tends to fly under the radar here, but deserves just as much attention.
Guests will find five different tacos available on corn tortillas: fish, blackened shrimp, seared tuna, veggie, and—of course—lobster. Each taco comes with jalapeno coleslaw, pico de gallo, avocado, and Lobster Shack's signature house sauce. PSA: Tacos come at one per order. That might seem strange at first, but each one is substantial; you're getting your money's worth. Read our feature to see what else is worth checking out.
Lobster Shack has two locations on Miami Beach: Lincoln Road and South Pointe. For addresses and more information, visit their official website.
Tacology
The second you step into Tacology, you'll be impressed by the sheer size of the place. The tacos are what will impress you next: They're outstanding. Served on house-made corn tortillas, the tacos can be had with everything from grilled short rib, octopus, and pork shoulder to scrambled eggs and cauliflowers. They are two to an order, and you can enjoy them at a discount if you pop in for Taco Tuesday. This place can add up fast, so definitely take advantage of that special or happy hour. Order one of the 12 margaritas on the menu to wash everything down.
Tacology is located at 701 South Miami Avenue, 4th Floor, Miami, FL 33131. For more information, visit their official website. 
Tacos El Porky
Unlike the other restaurants on this list, Tacos El Porky focuses on one type of taco: tacos al pastor. That's it—if you want variety, this is not the place for you. But if you're up for it, you'll find one of the tastiest tacos in town. Service is fast; by the time you reach the cashier, your food is ready. It's also affordable—expect to pay under $15 for three tacos. The place gets busy during lunch, so try to go at an off hour to avoid any sort of wait; you can also order ahead online.
Tacos El Porky is located at 16 West Flagler Street, Miami, FL 33130. For more information, visit their official website.
Taquiza
At Taquiza, the sky's the limit when it comes to protein options. The Miami Beach staple has a ton of selections to choose from: al pastor, asada, barbacoa, shrimp, beef tongue, and even grasshopper tacos. They all come in three to an order, and you can leave here full for under $20. Both locations feature the same menu, and each outpost is also a stone's throw away from the sand; we recommend getting your tacos to go if a beach day is in your plans. Taquiza also sells their signature blue corn tortillas should you want to make your own tacos, and their dough is also up for grabs for tamales and other non-taco treats.
Taquiza has two locations in Miami Beach. For more information, visit their official website.