Taco spots are a dime a dozen in Miami. With so many options, finding the best ones can be hard (and expensive). Here at Dish Miami, we've done the legwork for you: Below, you'll find our top picks for the best tacos in Miami. Taco Tuesdays have never looked more delicious.
La Santa Taqueria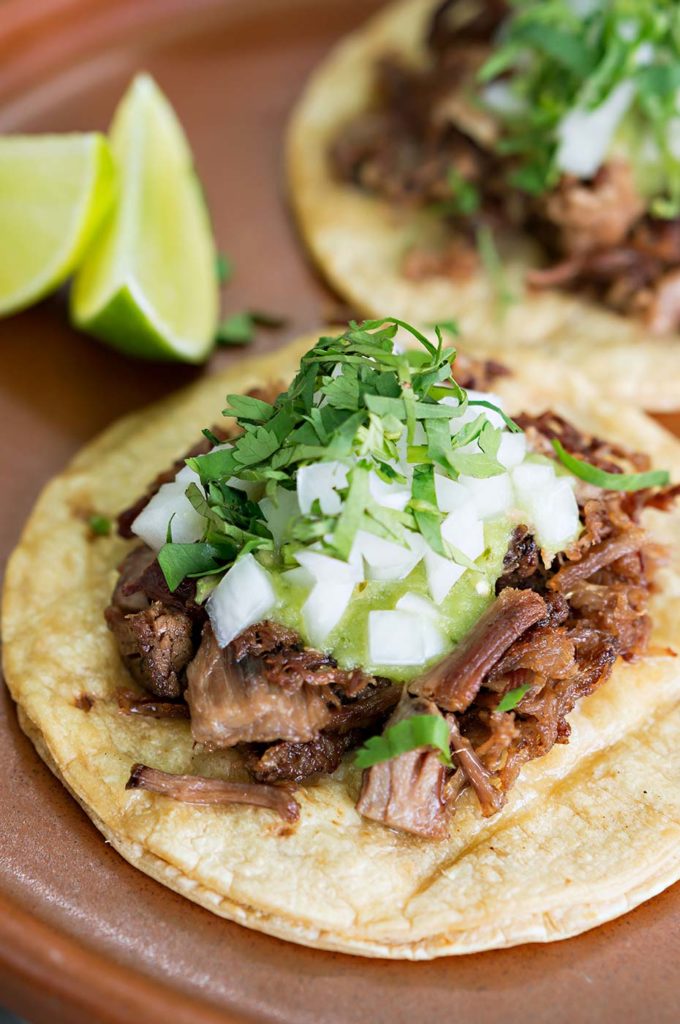 What started as a humble food truck in 2017 has blossomed into one of South Florida's top brick-and-mortar spots for tacos. At La Santa Taqueria in Little River, Chef Omar Montero's talents are on for full display throughout his dazzling menu of tacos and other Mexican classics.
Proteins range from traditional carnitas and barbacoa to more uncommon finds like tongue and intestines (they taste great—trust us). While tacos are the main focus at La Santa, you should also consider selections like tostadas and quesadillas. Did we mention they have a full liquor license? For more recommendations, check out our Dish Miami feature.
La Santa Taqueria is located at 201 NE 82nd Street, Miami, FL 33138. For more information, visit their official website.
Lobster Shack
We know what you might be thinking: Why is a lobster spot on a taco list? Well, because they have delicious tacos. Although Miami Beach's Lobster Shack is known for its lobster rolls, it's also home to a wide breadth of raw bar selections, fried seafood baskets, and tacos. It's this last item that tends to fly under the radar here, but deserves just as much attention.
Guests will find five different tacos available on corn tortillas: fish, blackened shrimp, seared tuna, veggie, and—of course—lobster. Each taco comes with jalapeno coleslaw, pico de gallo, avocado, and Lobster Shack's signature house sauce. PSA: Tacos come at one per order. That might seem strange at first, but each one is substantial; you're getting your money's worth. Read our feature to see what else is worth checking out.
Lobster Shack has two locations on Miami Beach: Lincoln Road and South Pointe. For addresses and more information, visit their official website.
Love Life Café
For a delicious plant-based taco, look no further than Love Life Café in Wynwood. The café is known for its vegan menu that features a little bit of everything: burgers, burritos, pizzas, bowls, arepas, and tacos.
The taco selection is small but mighty. The LL tacos with lentil walnut meat and cashew cream make for a tasty combo that can sway the most of particular of meat-eaters. Our favorite, though, is the jackfruit carnitas with sliced avocado and spicy mango dressing; they taste as close to the real thing as possible. If you want to learn more about Love Life Café's offerings, here's our full feature.
Love Life Café is located at 2616 NW 5th Avenue, Miami, FL 33127. For more information, visit their official website.
Uptown 66 Taqueria
In MiMo, you'll find some of the best tacos in Miami at a former coffee stand. Led by chef Nuno Grullon (ex-Café Roval), Uptown 66 Taqueria keeps things nice and simple with a concise menu of Mexican favorites.
Start your meal with some chips and guac or elote before diving into the taqueria's succulent barbacoa and carnitas tacos. For hungrier customers, the steak and shrimp burritos will hit the spot. Other options include a sizeable quesadilla and an Uptown Caesar salad. We said the menu is small, but these flavors are huge.
Uptown 66 Taqueria is located at 6600 Biscayne Boulevard, Miami, FL 33138. For more information, visit their official website.