You can find steak at practically any restaurant in Miami, but there are some restaurants that really take it to the next level. The next time you want a premium cut of beef, look no further than these seven stellar spots for the best steaks in Miami.
Costa Med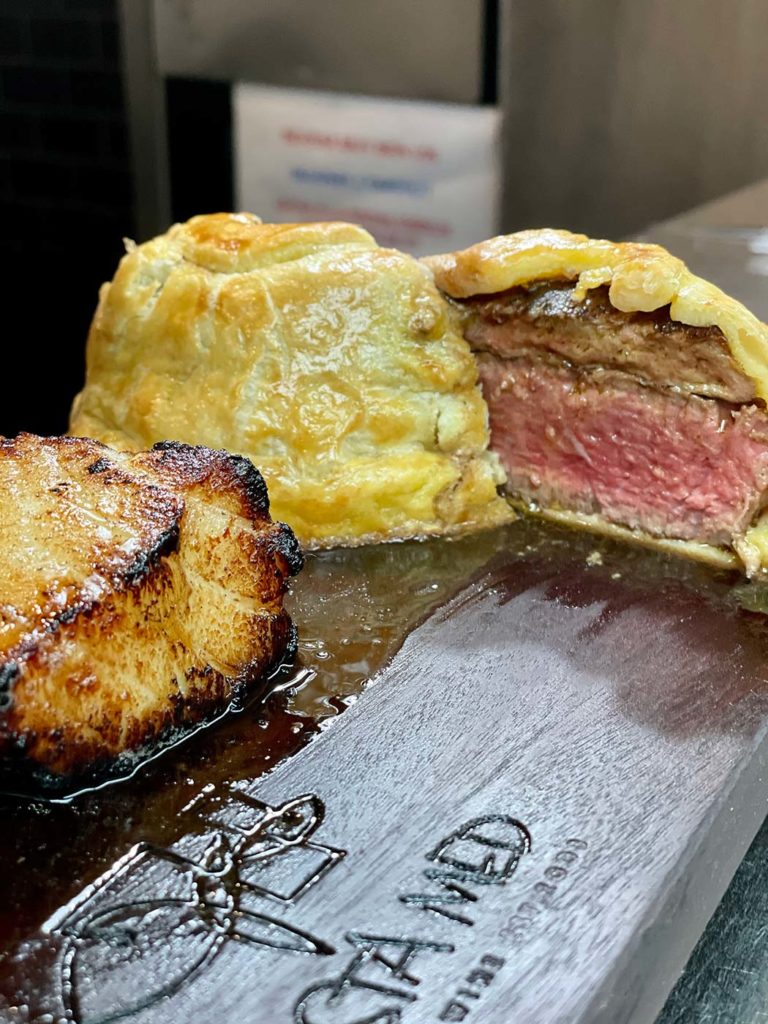 When you think of Mediterranean cuisine, steak might not be the first thing that comes to mind. But at Key Biscayne's Costa Med, you'd be remiss to skip out on the neighborhood gem's beef options.
If you only get one steak dish, make the entrecote alla Milanese. The pounded and breaded filet mignon medallions are to die for, and you'll find yourself with plenty of leftovers to enjoy. Traditionalists can opt for the regular filet mignon, which is no less delicious. There's also skirt steak if that's more your style.
Costa Med is located at 260 Crandon Boulevard, Suite #46, Key Biscayne, FL 33149. For more information, visit their official website.
COTE
If you're looking for a more interactive steak experience, then COTE in the Design District has you covered. The Michelin-starred Korean steakhouse from NYC has taken its talent down south, and its menu is a doozy. Meat, meat, and more meat await diners, who can order a la carte or enjoy one of the restaurant's many steak tastings. Ribeye, NY strip, hanger steak, tenderloin… All your favorite cuts are here.
It's worth noting that this place isn't cheap – a steak omakase will set you back about $165 per person. That said, there are more affordable options like the $58 Butcher's Feast. Either way, you're in for a treat.
COTE is located at 3900 NE 2nd Avenue, Miami, FL 33137. For more information, visit their official website.
Little Brazil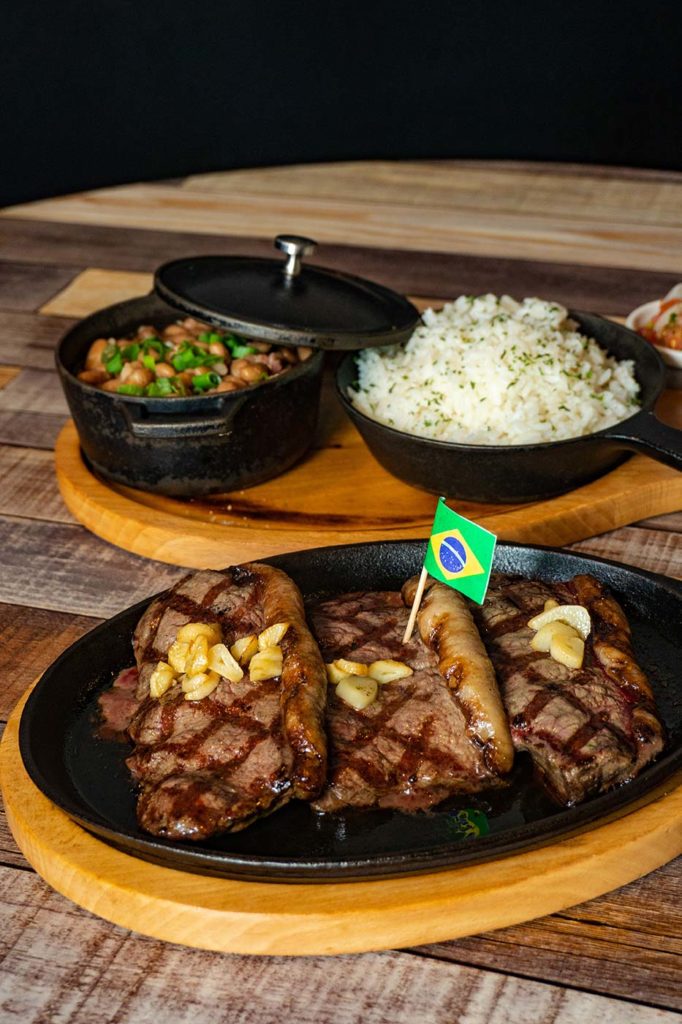 Over in North Beach, Little Brazil is serving up an assortment of Brazilian specialties including the country's beloved cut, picanha. Also referred to as top sirloin cap or culotte, picanha is known for its tenderness and fat, which make it perfect for grilling. At the restaurant, it's available in portions for one or two people, and it's easily the star of the show.
That said, it's not the only steak option available: Guests can also enjoy New York Strip and skirt steak in various preparations; try the beef parm if you're extra hungry. Pro tip: Allot extra time for parking; it can be a little tricky during busy hours.
Little Brazil is located at 6984 Collins Avenue, Miami Beach, FL 33141. For more information, visit their official website.
RED South Beach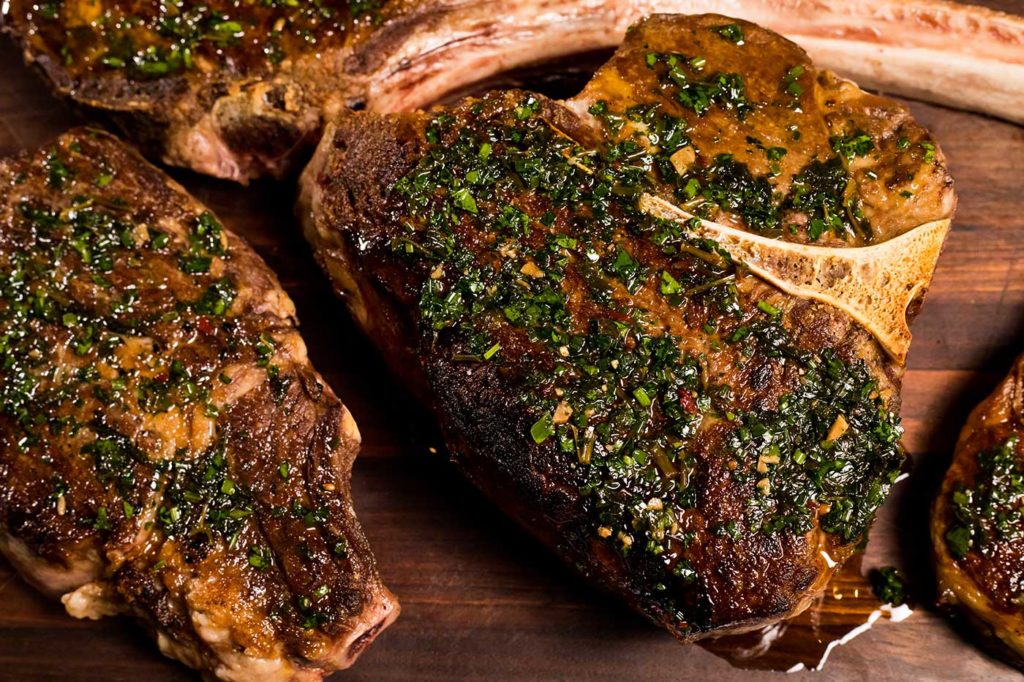 No "Best Steaks in Miami" list is complete without mentioning RED South Beach. The iconic steakhouse recently moved into larger digs with outdoor seating, but that's really the only thing that has changed. In this gorgeous new setting, guests can still expect some of the most amazing cuts of beef in town. Think c.a.b. prime New York strip, c.a.b. prime filet mignon and dry-aged c.a.b. prime ribeye… Try not to drool. Can't make up your mind? Opt for one of the larger platters like the ultimate meat board and ultimate surf and turf.
Red South Beach is located at 801 South Pointe Drive, Miami Beach, FL 33139. For more information, visit their official website.
The Wagyu Bar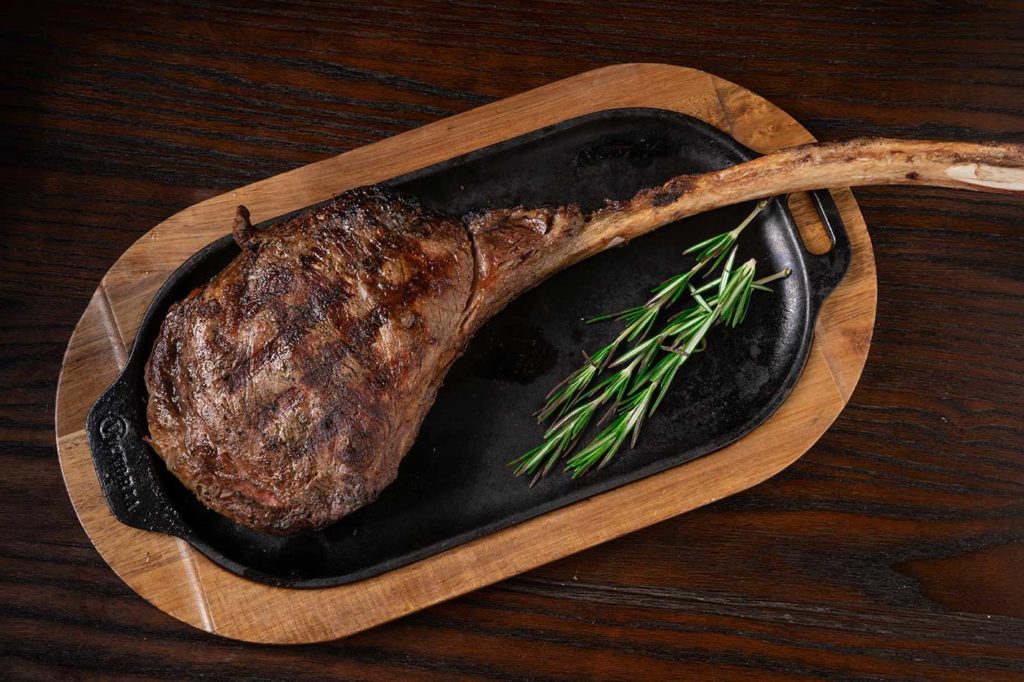 At The Wagyu Bar, all steaks are served with a side of knowledge. The Coral Gables casual steakhouse breaks down beef grading and other fun steak info so you know exactly what you're eating; we haven't encountered any other place that educates the consumer like this.
There are A LOT of steak selections, but the friendly staff will help guide you through the menu. Some highlights: the dry-aged Kansas steak, the wagyu tomahawks, and the 30+-day wet-aged filet mignons. If you really enjoyed a particular cut, you can buy it a few doors down at Meat N' Bone for grilling at home.
The Wagyu Bar is located at 2257 Coral Way, Miami, FL 33145. For more information, visit their official website.
Toro Toro
Diners looking for some Latin flair with their steaks should make a reservation at Downtown Miami's Toro Toro. The Latin-inspired steakhouse features delectable steaks like picanha, churrasco, porterhouse, and bone-in ribeye in individual sizes or family sizes. The "Toro Toro Cowboys" section is loaded with 32-ounce cuts that are ideal for sharing, and they're quite the bang for your buck if you're a big group (or just ridiculously hungry). ''
If you want to try other proteins on the menu, consider the churrasco platter that also comes with pork belly and chicken or the skewers that feature picanha, chicken, pork belly, and chorizo. There's a lot to enjoy here, but you can't leave without some steak.
Toro Toro is located at 100 Chopin Plaza, Miami, FL 33131. For more information, visit their official website.