Sometimes, you don't need a fancy meal. Instead, a stiff drink and some bar snacks will often do the trick. Not all shareable plates are created equal, though: These five spots serve up some standout casual bites to pair with your drink of choice.
Buya
For Asian-inspired fare to nosh on, Buya covers all the bases. The Wynwood eatery's tasty sake selection is complemented by an assortment of family-style bites, which are full of savory, sweet, and umami flavors. If you're seeking some fried goodness, look no further than the karaage chicken with kewpie mayo — and visit during happy hour for a big discount.
The pork belly buns are another crowd favorite but Buya's best bites are the more uncommon ones like the tempura beech mushroom with its onion ash and Tokyo ranch. Good luck finding items like that or the miso-glazed quail elsewhere. Order one of the restaurant's signature sake cocktails along with a few dishes, and you're all set.
Buya is located at 250 NW 24th Street, Miami, FL 33127. For more information, visit their official website.
CJ's Crab Shack
Crabs are king at CJ's Crab Shack, where the crustacean makes up a significant part of the menu. Get cozy at the bar and load up on plates like garlic shrimp, crab dip, fried calamari, and other flavorful items that will make your doctor wince (but your palate dance).
Expect to get a little messy as you chow down on oysters, fried shrimp po boy, and other handhelds, while also enjoying specialty drinks like mango daiquiris and margaritas. Whether you're looking for a few items to fuel your night on South Beach or a few bites to end it, CJ'S Crab Shack is a true Ocean Drive gem.
CJ's Crab Shack is located at 600 Ocean Drive, Miami Beach, FL 33139. For more information, visit their official website.
La Placita
When you think of bar bites and other snackable fares, Puerto Rican food might not be the first thing that comes to mind. But it should, as MiMo's La Placita from celebrated chef Jose Mendin is home to many tasty things para picar (to snack).
On the menu are chicken stew croquettes, empanadas, seafood ceviche, and fried cheese with guava. Instead of ordering a few different dishes, you can also double down on mofongo, a Puerto Rican classic consisting of mashed green plantains, pork belly, garlic, and olive oil. Make sure to wash everything down with equally delicious pitchers of mojitos and sangria.
La Placita is located at 6789 Biscayne Boulevard, Miami, FL 33138. For more information, visit their official website.
La Santa Taqueria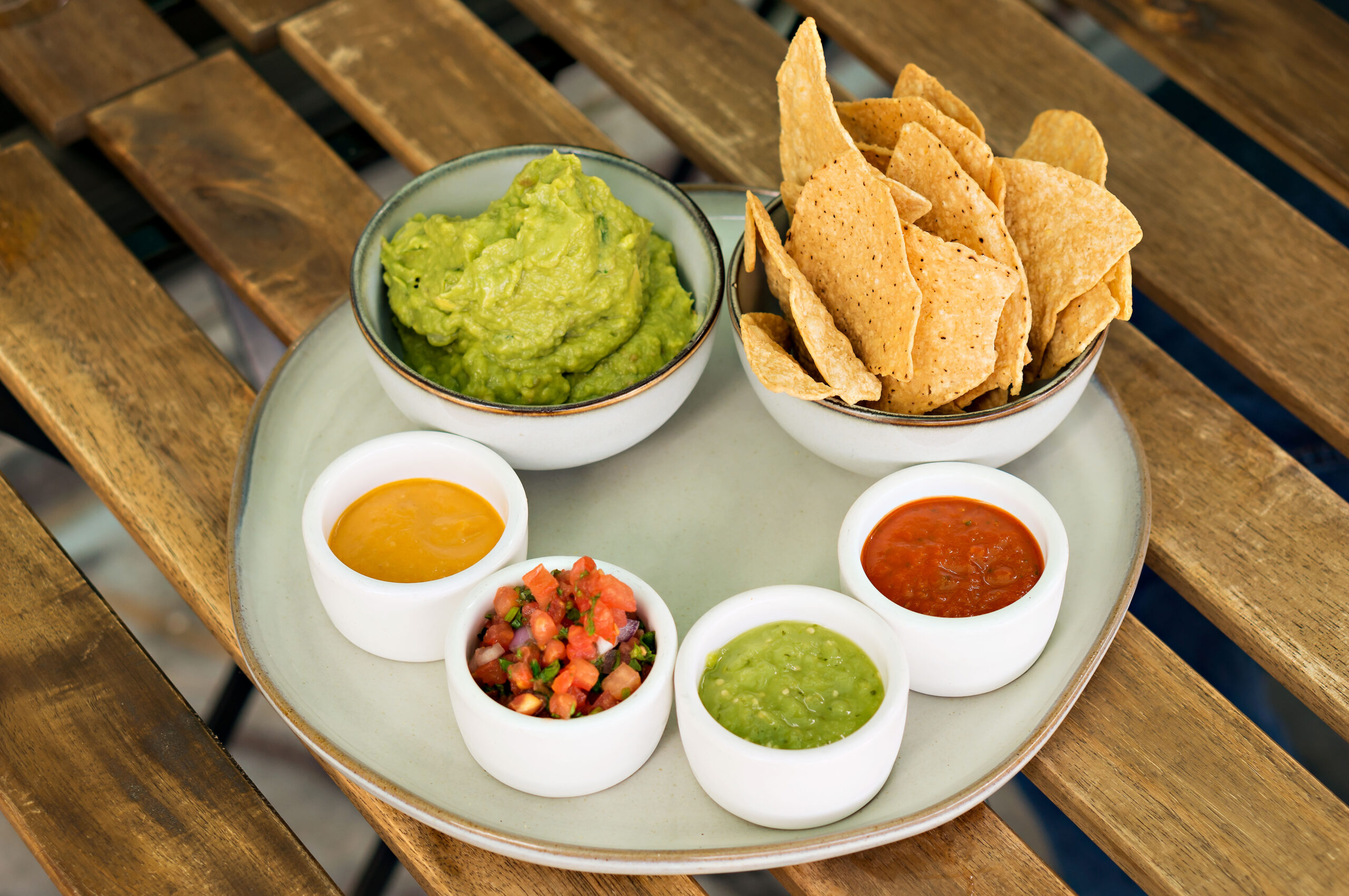 Tacos and tequila – name a more iconic duo. At La Santa, the ample bar seating offers plenty of room to get your drink and grub on. La Santa's tacos are naturally the perfect bar snack: reasonably priced, easy to hold, and super filling.
Speaking of filling, there's no shortage of protein options at the Little River restaurant. Stick to something traditional like the carnitas taco or opt for something a little more unusual like tongue. Regardless of your choice, you know it's going to be good. Pro tip: No meal is complete without the queso fundido, a melted Mexican cheese blend that's chef's kiss.
La Santa Taqueria is located at 201 NE 82nd Street, Miami, FL 33138. For more information, visit their official website.
South Pointe Tavern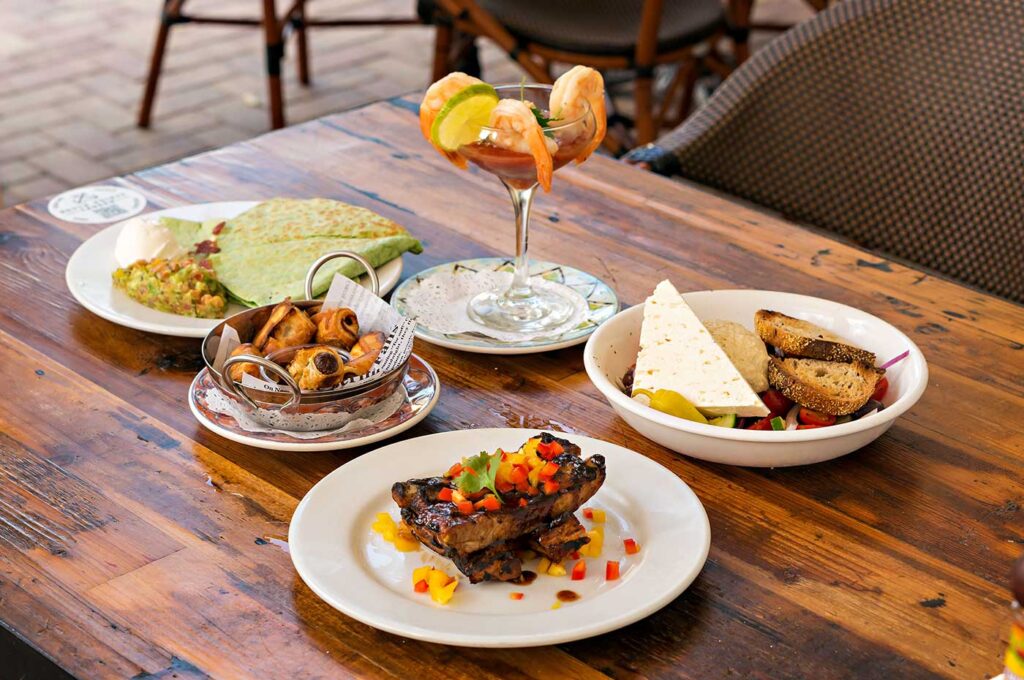 If the phrase "bar snacks" was in the dictionary, there would be a photo of South Pointe Tavern's diverse menu offerings. The neighborhood watering hole in South of Fifth features a little bit of everything from chicken wings and pretzels to pigs in a blanket and quesadillas. Seriously: There's something for everyone.
The same can be said about the spirits selection, which is home to 200+ bottles of whiskey, 80+ bottles of tequila, and a wealth of other liquors. With so much to try, expect to be here a while.
South Pointe Tavern is located at 40 South Pointe Drive, #109, Miami Beach, FL 33139. For more information, visit their official website.