Are you looking to spice up your dining experience? There are plenty of options in Miami to satisfy your spicy cravings. Here's a rundown on where to find some delicious spicy fare.
Awash Ethiopian Restaurant
Should you find yourself in Miami Gardens, do your taste buds a favor and stop into Awash Ethiopian Restaurant. The menu at this homey establishment is heaven on earth for spice lovers. Selections such as Yebeg Wot (braised lamb), Doro Wot (stewed chicken), and lamb tibs (cubed lamb) are loaded with chili and special spices that will make your palate come alive. Odds are you've probably never had Ethiopian food, so we recommend the Taste of Awash, a sizeable platter of beef, chicken, and vegetarian entrees that offers a nice overview of the menu.
Awash Ethiopian Restaurant is located at 19934 NW 2nd Avenue, Miami, FL 33169. For more information, visit their official website.  
Bombay Corner
There's spicy and then there's spicy. If you're a fan of the second category, then Bombay Corner in Shenandoah will not disappoint. Have a glass of water or milk ready for delectable bites like chicken curry, lamb tikka masala, Tandoori shrimp, and pepper ghost cheese naan; there is some major heat behind most of the dishes at this popular Indian establishment. That said, there's nothing to be afraid of as you can tailor the spice to your preference: mild, medium, hot and Indian hot. Personally, we'll stick to medium.
Bombay Corner is located at 1806 SW 22nd Avenue, Miami, FL 33145. For more information, visit their official website.
The Lobster Shack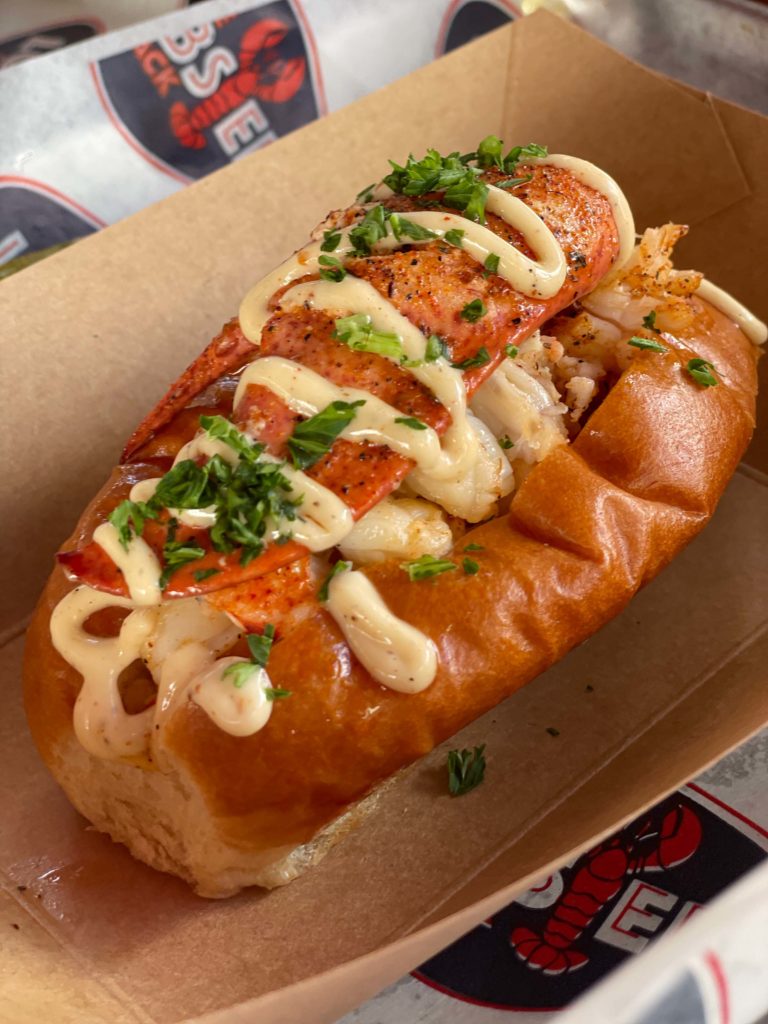 Lobster rolls typically come in two forms: warm or chilled. At The Lobster Shack on South Beach, however, there's a lot more variety – and some pack a punch. At The Lobster Shack, the restaurant's Spicy Lobster Roll lives up to its name with jalapenos galore; you're going to need some water (or one of the many delicious cocktails here). Another spicy favorite is the Cajun shrimp roll, which features blacked shrimp and the eatery's own Cajun sauce. Hungrier patrons can also get some heat from the monstrous Poseidon Roll, a roll that overflows with lobster, king crab, blackened shrimp, and Cajun sauce. To help balance all that heat, we suggest pairing your roll with The Lobster Shack's seared tuna salad; it's so darn good. 
Patio Isola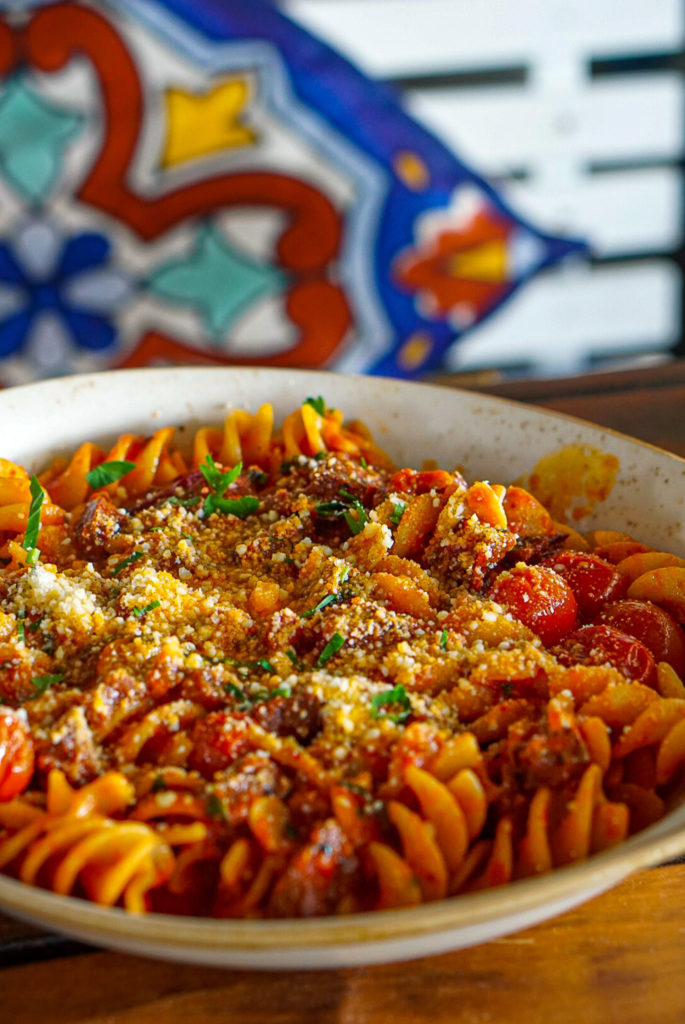 When you think of Italian food, spicy isn't usually the first adjective that comes to mind. But at Patio Isola in MiMo, both spice and non-spice lovers will find plenty to like. For a little heat, start your meal with the Italian eatery's meatball salad. The enormous salad comes with Isola's signature meatball and a generous amount of long hot peppers to kick up the spice level. In terms of entrees, you can't go wrong with the famous rigatoni alla vodka and its Calabrian chiles. Prefer a pizza? Order the Don Enzo, a pie that comes with pepperoni, sausage, n'duja, Mike's Hot Honey, and pecorino – it's a treat. 
Uchi Miami
Don't even think about stepping into Uchi without a reservation. The Wynwood Japanese restaurant is always full and rightfully so: The spacious venue is home to some of the best sushi in town. While there are plenty of cool dishes to go around, Uchi's fiery fare is where it really shines. Maki like the spicy crunchy tuna and spicy sake are two standouts on a menu full of standouts. The yellowtail with Thai chili is another selection to keep an eye on, as is the sweet potato with spicy honey – we love the sweet heat. Uchi always has specials, so make sure you listen to your server to learn more about other spicy delights. 
Uchi Miami is located at 252 NW 25th Street, Miami, FL 33127. For more information, visit their official website.