When was the last time you treated your better half to a romantic meal? If you're looking for an intimate dining experience, South Florida has no shortage of charming eateries. Here are seven romantic restaurants in Miami to check out for your next date night or special occasion.
Costa Med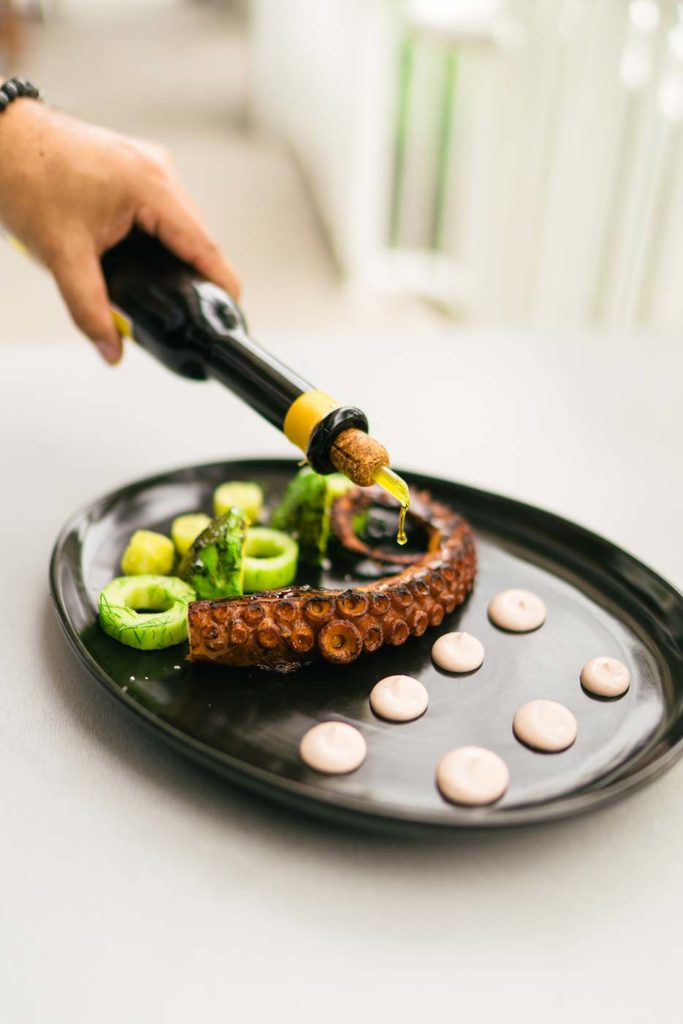 For a taste of Europe without having to hop on a plane, look no further than Costa Med in Key Biscayne. Since 2003, this local favorite has been the site of many a celebration. This cozy bistro is known for its exquisite cuisine and diverse wine list—two big requirements for any date night.
The expansive menu has something for everyone, with an emphasis on seafood. Expect delightful bites like fresh daily ceviche, grilled octopus, lobster ravioli, and seared scallops – to name just a few options. For more recommendations, check out our full Dish Miami feature.
Costa Med is located at 260 Crandon Boulevard, #46, Key Biscayne, FL 33149. For more information, visit their official website.
La Giulietta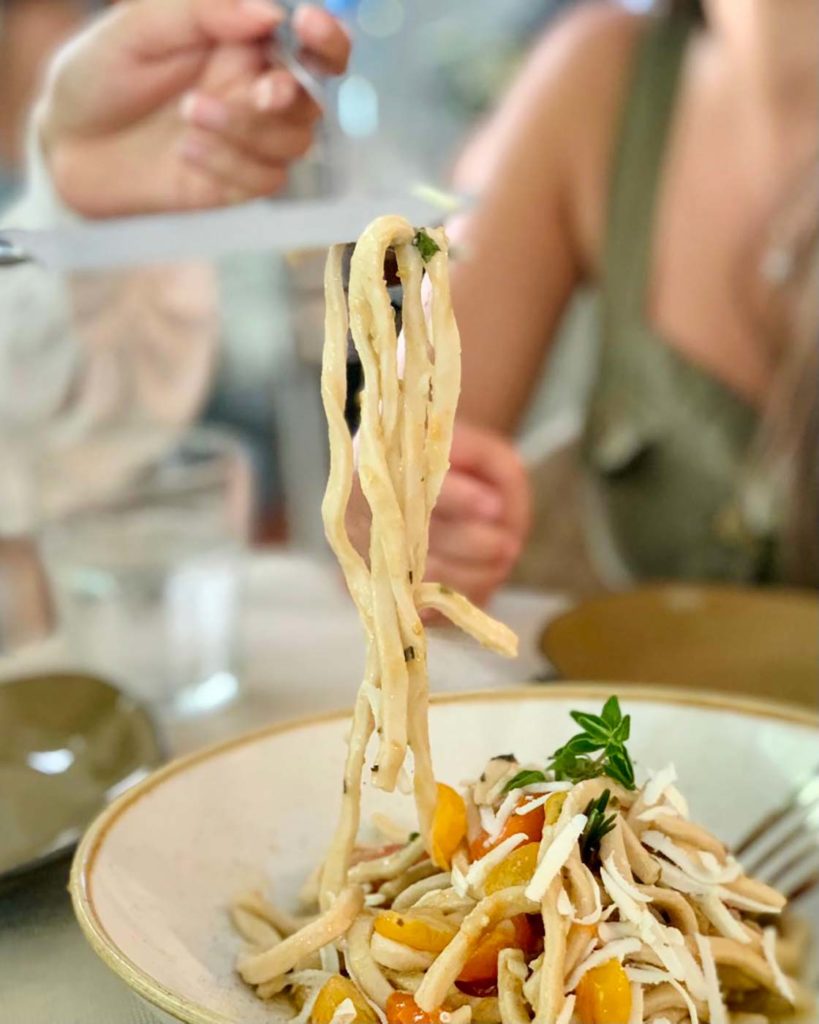 Whether you're looking for a casual date spot or a more refined romantic experience, La Giulietta in Ironside has all the bases covered. The Italian establishment ­­offers a wealth of options for any price point and occasion. Swing by for lunch, and you'll find selections like flat breads and sandwiches to fill you and your partner up, as you bask in the butterfly-filled garden.
At night, La Giulietta gets a bit fancier with pastas like cavatelli and ravioli along with larger plates such as lamb shank and NY steak, all under the twinkling tree-stringed lights. If you plan on drinking, consider bringing your own bottle of wine or purchase from their onsite market. Unlike many restaurants in the area, La Giulietta charges no corkage fee. So, drink up and save. There is nothing more romantic than saving money while gazing into each other's eyes.
La Giulietta is located at 7580 NE 4th Court, Miami, FL 33138. For more information, click here.
Osteria del Teatro
For dinner and a show, head over to Osteria del Teatro on South Beach. The Collins Avenue eatery's spacious patio offers a prime space for checking out the, um, characters that make up the area. While you people watch, you can enjoy a bountiful menu of Italian specialties like penne alla vodka, veal scallopini, and chicken parm.
Should you want a bit more privacy, the elegant dining room provides a quiet backdrop from the South Beach craziness. To really impress your date, order one of the off-menu "verbal specials" like the gorgeous lobster salad or Chilean sea bass. More recommendations can be found in our Osteria del Teatro feature.
Osteria del Teatro is located at 1200 Collins Avenue, Miami Beach, FL 33139. For more information, visit their official website.
Riviera Focacceria
You've heard of love at first sight, but what about love at first bite? That's what you'll find at Riviera Foccaceria once you and your date dig into their focaccia con formaggio. It's just one of the many menu highlights at this Midtown restaurant, where flavorful Italian cuisine awaits you.
At first glance, the menu might not seem all that different from other Italian places, but look a little closer: Riviera adds their own special twists to keep you on your toes. Among the items you need to try are the bucatini all'Amatricina, ravioli ragu Genovese and Riviera's signature snapper with lemon, capers, and white wine sauce. If you and your partner are tired of the same ol' Italian food, Riviera will surprise you.
Riviera Foccaceria is located at 3252 Buena Vista Boulevard, #110, Miami, FL 33137. For more information, visit their official website.
Rivertail
"Will travel for good food." If that's you, cross the county line to Rivertail for a sensational night out. This seafood-driven concept by celebrated chef Jose Mendin has taken Fort Lauderdale by storm. All it takes is one look at the menu to see why; the restaurant boasts an impressive array of classic and original fare like seafood ceviche, crab donuts, crispy whole yellowtail snapper, fried chicken and shrimp, and clams carbonara bucatini. Try not to drool.
Throw in a fantastic waterfront view, and you have everything you and your other half need for a memorable meal. And because you're in the heart of Downtown Fort Lauderdale, Rivertail is perfect as either the first stop or last stop of your night.
Rivertail is located at 4 West Broward Boulevard, #120, Fort Lauderdale, FL 33301. For more information, visit their official website.
Seaspice
Few places in South Florida exude romance like Seaspice along the Miami River. The globally inspired concept features one of the best waterfront views in the city, along with one of the tastiest menus. Visit day or night, and the result is the same: You'll leave impressed.
Given its location (and name), it's no surprise that Seaspice's menu leans heavily on seafood like grilled florida lobster, dover sole, and Alaskan king crab tempura. That said, there's still plenty of other options such as bartlett pear ravioli, Australian rack of lamb, and prime filet mignon. One thing you need to know: It's not cheap. You will spend money, but it's worth every cent – and then some.
Seaspice is located at 422 Northwest North River Drive, Miami, FL 33128. For more information, visit their official website.
Villa Azur
"Elegance" is the first word that comes to mind when you walk into Villa Azur. No expense has been spared in decorating the place, and the white color scheme makes for a gorgeous setting ideal for any special occasion. The versatile venue can serve as a stunning backdrop for a magnificent meal or a lively dance floor—it just depends on the night.
Couples seeking a sit-down experience will find plenty to like on the French-Mediterranean menu, which is home to arancini, prime carpaccio, whole roasted chicken, veal rib chops, and spaghetti alla chitarra. The same creativity extends to the cocktail list, where diners will find modern twists on classics like Moscow mules and old fashioneds. For a more active experience, be on the lookout for Villa Azur's famous Thursday Night Dinner Parties that get the whole crowd moving and grooving. There's always something happening at this happening South Beach spot.
Villa Azur is located at 309 23rd Street, Miami Beach, FL 33139. For more information, visit their official website.
—