Hearing the term "Upper East Side" makes you think of New York. But did you know that Miami has its own UES? And that it's full of some of Miami's top spots? Here are just a few of the neighborhood standouts.
Blue Collar
Feel-good food is what you'll encounter at Blue Collar, an Upper Eastside institution. The cozy eatery is all about comfort food—think shrimp and grits, pork and beans, cheeseburgers, and more. What we really love, however, are the daily specials. The restaurant offers ribs, parms, and braised items that rotate regularly. For example, let's talk ribs. One day, you might find baby back ribs. The next, prime rib. The next time after that, Blue Collar has switched things up with short ribs. The veggie chalkboard is another Blue Collar experience that needs to be, well, experienced. Stop reading and make a reservation already.
Blue Collar is located at 6730 Biscayne Boulevard, Miami, FL 33138. For more information, visit their official website. 
Caracas Bakery
Mornings are so much better when Caracas Bakery is involved. The Venezuelan bakery from Doral has expanded to the Upper East Side, and the larger space allows for a larger menu. Guests here will find old favorites like croissants and cachitos along with more substantial options like mushroom toast, BLT sandwiches, and breakfast platters. We recommend coming as early as possible, as the line can back up around the store. Even if there is a long line when you visit, trust us when we say your patience will pay off.
Caracas Bakery is located at 7283 Biscayne Boulevard, Miami, FL 33138. For more information, visit their official website.  
Fiorito
Attention, meat eaters: Make sure you pay a visit to Fiorito, a homey restaurant that serves up Argentine, Spanish, and Italian cuisine. The menu is geared toward carnivores, so expect a big emphasis on steak, pork, and similar proteins. You can't leave this place without trying its signature Milanesa a la Napolitana, a breaded steak topped with ham, tomato sauce, and mozzarella. It sounds like a lot—and it is. Too heavy for you? The churrasco and ribeye are also worthy of your time and taste buds. You could also make a meal out of appetizers like crispy sweetbreads and the sausage platter—the sky's the limit.
FIorito is located at 5555 NE 2nd Avenue, Miami, FL 33137. For more information, visit their official website. 
Ironside Pizza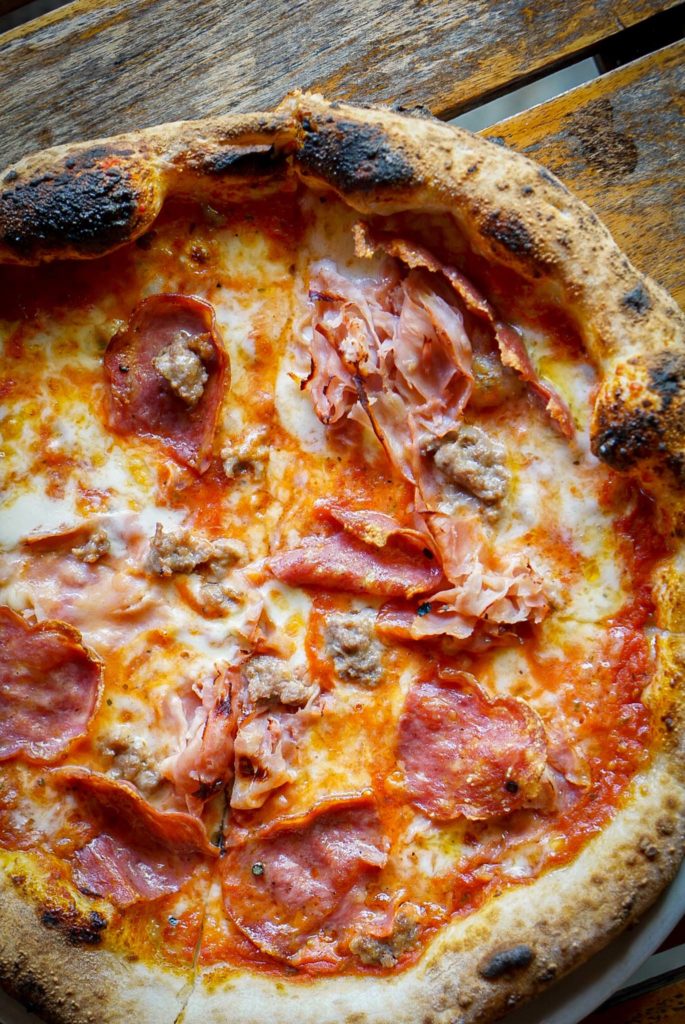 If you have pizza in your name, your pizza better be good. And at Ironside Pizza, the pizza isn't just good—it's amazing. Over a dozen pizzas are available, and it's in your best interests to try each one. Whether you opt for something classic like the margherita or splurge on a gourmet pie like the parmacotto and pineapple (!), you are definitely getting your money's worth. The best part: Every pizza is under $20 and can feed two people—or more. The menu features way more than just pizza, but leave all that for your next visit; you will be back. 
Patio Isola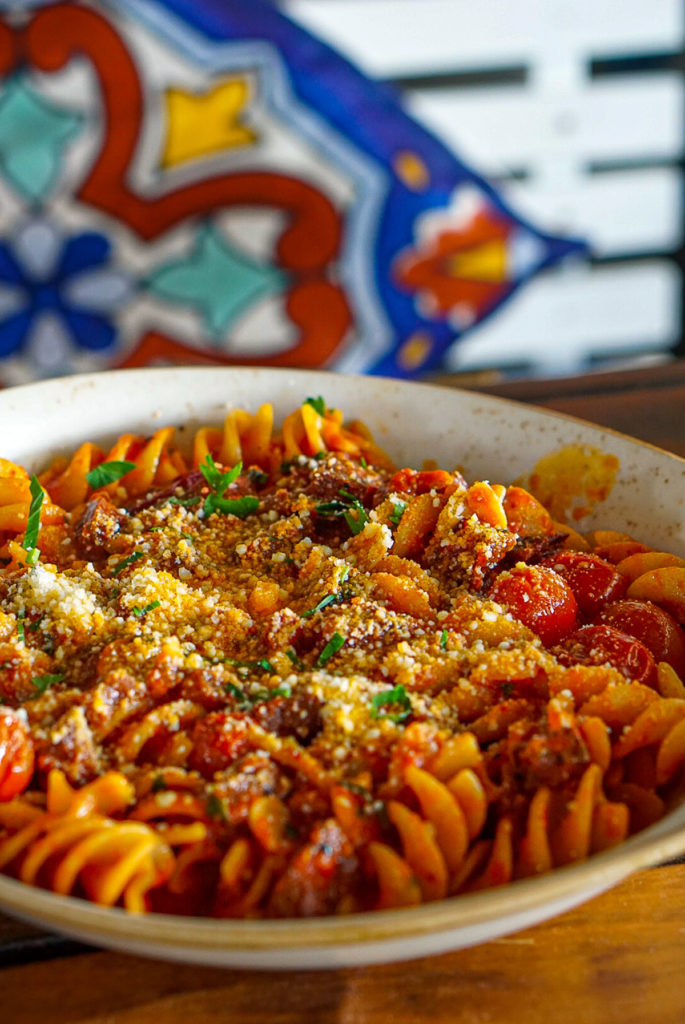 When it comes to pasta in the Upper East Side, the pasta at Patio Isola is among the best. You've probably seen the rigatoni alla vodka all over social media but that's just one of many delicious dishes available at this Italian favorite. The hearty spaghetti and meatballs and the ricotta ravioli are other best sellers, but honestly, every pasta is a winner here. Plus, there's a full bar to make sure you don't go thirsty. In short: If you're looking to cut delicious carbs out of your diet, this is not the place for you.