When you think about food in Miami, the odds are Cuban food is one of the first things that come to mind. But there's more to our food scene than fried pork chunks, croquettes, and very strong coffee.
One cuisine that doesn't get enough attention around here: Greek food. With its bold flavors, fresh ingredients, and rich history, what's not to like? If you're craving a taste of the Mediterranean, look no further than these five eateries.
Costa Med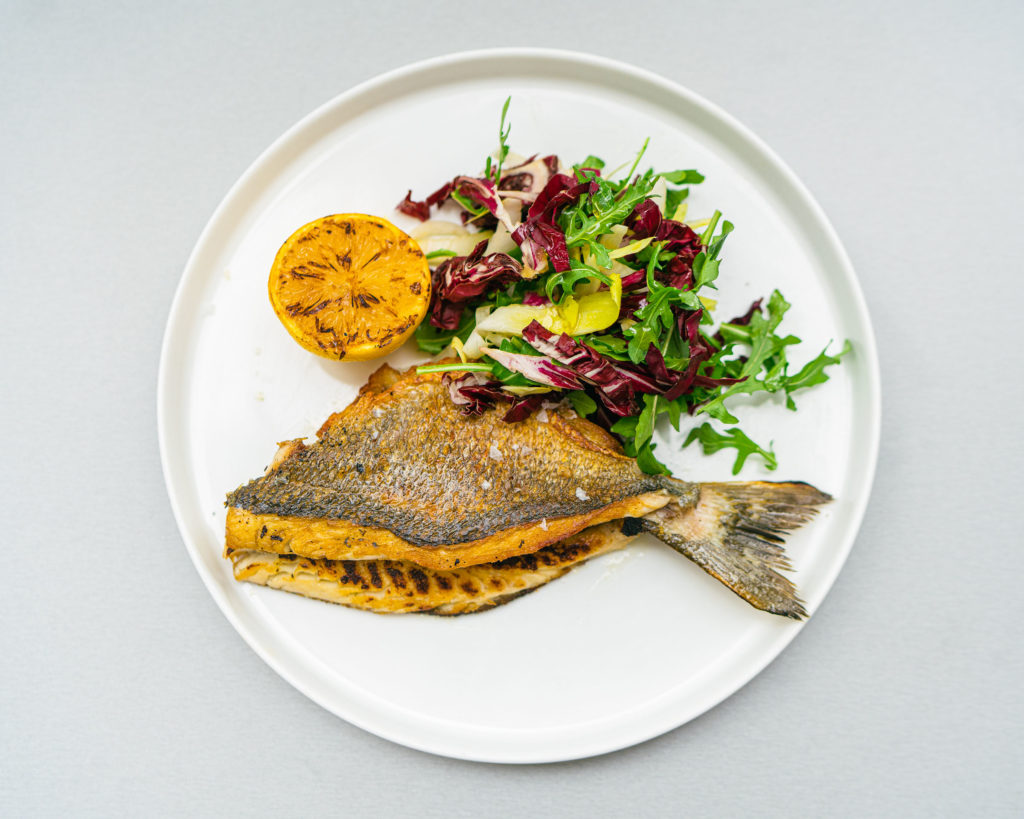 Costa Med isn't strictly a Greek restaurant. One look at the menu and you'll notice that the offerings pull influences from all over the Med. That said, some of the best dishes are the Greek-influenced ones, including the simple-and-delicious Greek salad and the Greek-style branzino, which is butterflied in-house. If you're looking for Greek food and a little something more, this is the place for you.
Estiatorio Milos 
Located in the heart of South Beach, Estiatorio Milos combines elegant surroundings with exceptional Greek cuisine. The restaurant is renowned for its impeccable seafood selection; the array of fresh catches served here is unmatched.
A few highlights: the turbot, black sea bass, dover sole and pompano. Beyond the whole fish and fish filet options, you'll find tasty items like zucchini flowers, fried calamari and lobster salad. And while seafood is the main attraction here, there are a few meat selections as well, like lamb chops and ribeye. For dessert, opt for the Greek-spiced walnut cake.
Estiatorio Milos is located at 730 1st Street, Miami Beach, FL 33139. For more information, visit their official website. 
Kiki on the River
Kiki on the River is a vibe—it's a place to see celebrities, and it's a place to be seen. With that sort of reputation, you'd think that the food was an afterthought. That's not the case: The food here is spectacular. The Miami River eatery serves up classics like saganaki and lamb chops alongside other Greek-influenced fare like Kiki chips (fried zucchini and eggplant), braised octopus, Greek Bolognese pasta, and lemon potatoes. Another big draw here is the waterfront view—the restaurant sits on the Miami River, making for some beautiful photos.
Kiki on the River is located at 450 NW North River Drive, Miami, FL 33128. For more information, visit their official website. 
Mandolin Aegean Bistro
You can't make a list about Greek food in Miami and NOT talk about Mandolin Aegean Bistro. The Design District institution is always busy; reservations are a must. Mandolin Aegean Bistro captures the essence of Greek dining with its charming blue and white decor, reminiscent of the iconic Greek islands. The menu offers a diverse range of traditional dishes, including moussaka, grilled octopus, and lamb kebabs—all cooked to perfection. Don't miss their homemade baklava for a sweet ending to your meal.
Mandolin Aegean Bistro is located at 4312 NE 2nd Avenue, Miami, FL 33137. For more information, visit their official website. 
Mykonos Miami
Over in Shenandoah is Mykonos Miami. The homey restaurant is as Greek as it gets, with a menu full of favorites and one of the most inviting atmospheres you'll encounter. Expect to find a trove of specialties including spinach pie, grape leaves, Greek giant beans, gyros, moussaka (aka Greek lasagna), chicken souvlaki, shrimp saganaki, and more. Good luck finding a more authentic Greek experience elsewhere in Miami.
Mykonos Miami is located at 1201 Coral Way, Miami, FL 33145. For more information, visit their official website.