Ready to discover some of the best spots for outdoor brunch in Miami? From casual bistro fare to some of the best Italian cuisine the Magic City has to offer, these establishments set the standard for exceptional alfresco brunch experiences in the city.
CA by Cafe Americano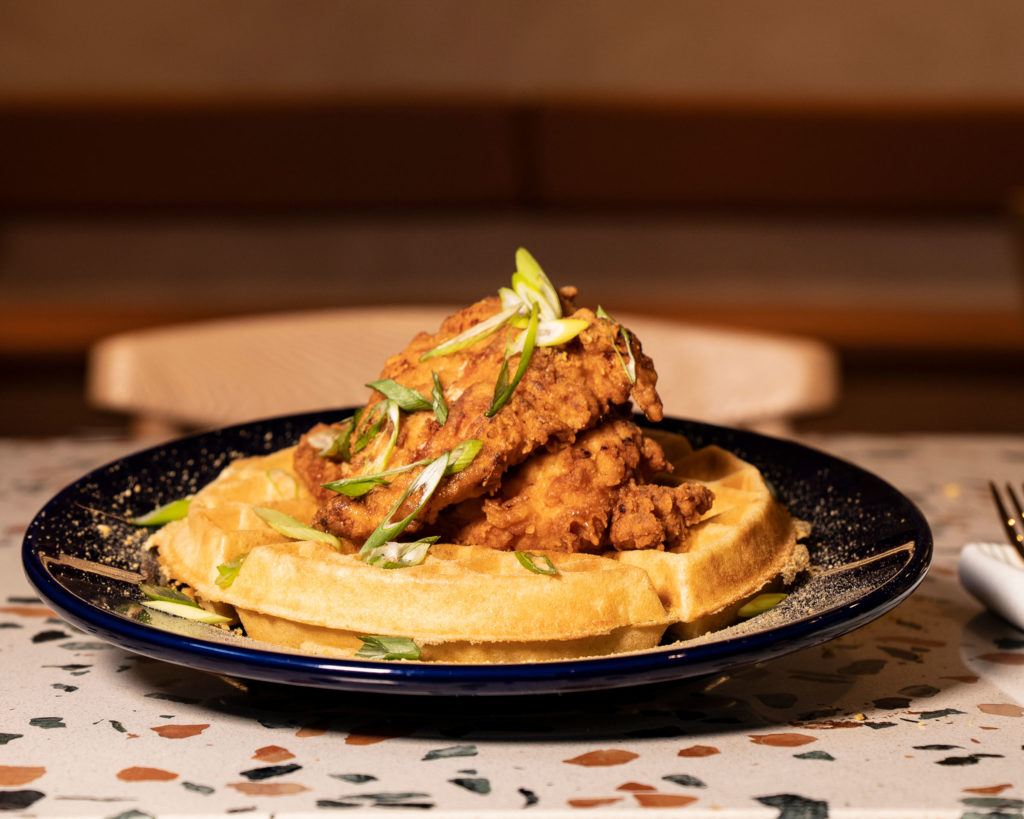 Great food and great value is what you'll find at CA by Cafe Americano. The Brickell City Centre eatery boasts a hearty brunch menu that's perfect for winding down after all that shopping. Some of the items you can expect: barbacoa chilaquiles, tres leches French toast, and spicy chicken and waffles. These dishes taste as good as they look, and they look amazing. While there are some lighter options like the avocado burrata toast and tropical acai bowl available, you're really coming here for the decadent stuff.
CA by Cafe Americano is located at 701 South Miami Avenue, Miami, FL 33131. For more information, visit their official website.
Ironside Pizza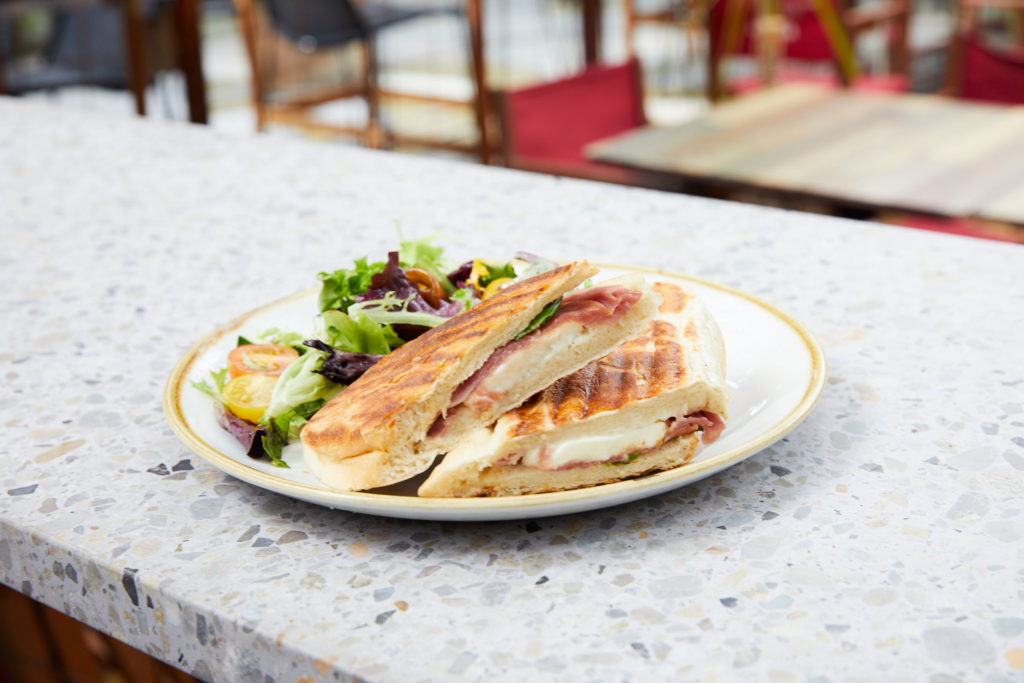 A delicious weekend brunch awaits at Ironside Pizza, the namesake neighborhood's go-to spot for all things Italian food. At Ironside Pizza, guests can enjoy a large menu of specialties ranging from pastas like rigatoni ragu and spaghetti puttanesca to pizzas such as pesto e ricotta (self explanatory) and 4 formaggi (four cheeses). There are also lower-carb options like seared salmon and oven-roasted chicken. This menu is packed with standout dishes, so expect to keep coming back for more (and more).
Ironside Pizza is located at 7580 NE 4th Court, Miami, FL 33138. For more information, visit their official website.
Makoto
If budget isn't an option, consider Makoto for your next brunch outing. The peach-colored dining room is gorgeous, but there's just something about the patio that calls to us. The best part: It's covered, so rain be damned. The biggest draw here is the sushi, which you can order a la carte or as a chef's combo; we suggest the latter for the best bang for your buck. That way, you don't have to worry about making decisions and just enjoy. Rolls are also available if that's more your style and they're a great value for the size.
Makoto is located at 9700 Collins Avenue, Miami Beach, FL 33154. For more information, visit their official website.
Michael's Genuine Food & Drink
Few things hit the spot like a chilled seafood platter during weekend brunch at Michael's Genuine Food & Drink, a Design District staple. Maine lobster, sun shrimp, oysters, ceviche … it's quite the treat. So are other brunch items like the prime steak tartare, baked double yolk egg, short rib hash, truffle pizza and brioche French toast. If you haven't already tried brunch outside at Michael's Genuine, you need to go – and make a reservation because this place is always slammed.
Michael's Genuine Food & Drink is located at 130 NE 40th Street, Miami, FL 33137. For more information, visit their official website.
Toscana Divino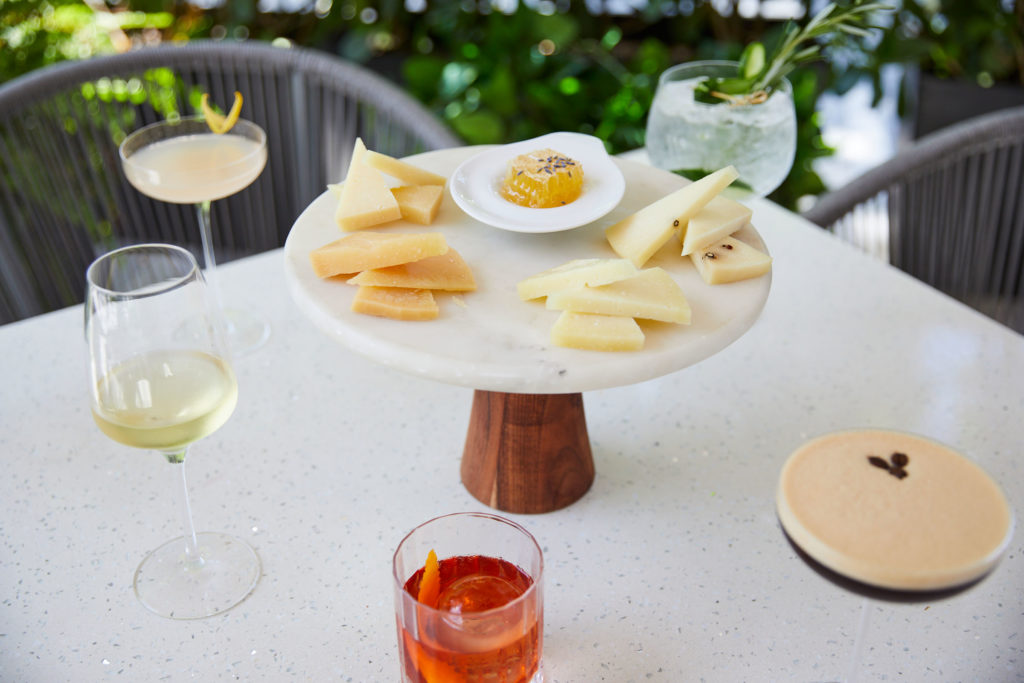 People watching at Toscana Divino is one of our favorite activities. The Italian eatery is located in the heart of Brickell, so everyone walks by. As you take in the sights, you can enjoy the restaurant's signature bites like the lasagna Bolognese, mushroom risotto, and ricotta and spinach tortelli. Don't feel like going all out for brunch? Just stop by for a glass (or bottle) of wine and light fare like the prosciutto and burrata or the caprese.
Toscana Divino is located at 900 South Miami Avenue, #185, Miami, FL 33130. For more information, visit their official website.