With Mother's Day around the corner, it's important to start making your brunch and dinner reservations now. You don't want to be scrambling for a table on one of the biggest days of the year to dine out. Need some restaurant ideas? These Miami hotspots have your back.
Amal
Lebanese hotspot Amal is celebrating moms with a very special brunch menu served from 11 a.m. to 3 p.m. The brunch will feature some new additions available only during Mother's Day that will include avocado toast with labneh, sourdough, poached egg, zaatar, heirloom tomatoes; lobster benedict with heirloom tomatoes, Aleppo pepper, hollandaise, breakfast potatoes; dolma lamb chops made with meat grape leaves and yogurt cucumber; and for dessert orange cake with white chocolate ganache and blood orange sorbet. Amal will also serve a delicious cocktail—pink kaniya—made with vodka, St. Germain, and strawberry puree.
Amal is located at 3480 Main Hwy Suite 100, Miami, FL 33133. For more information, visit their official website.
Casa Isola/Patio Isola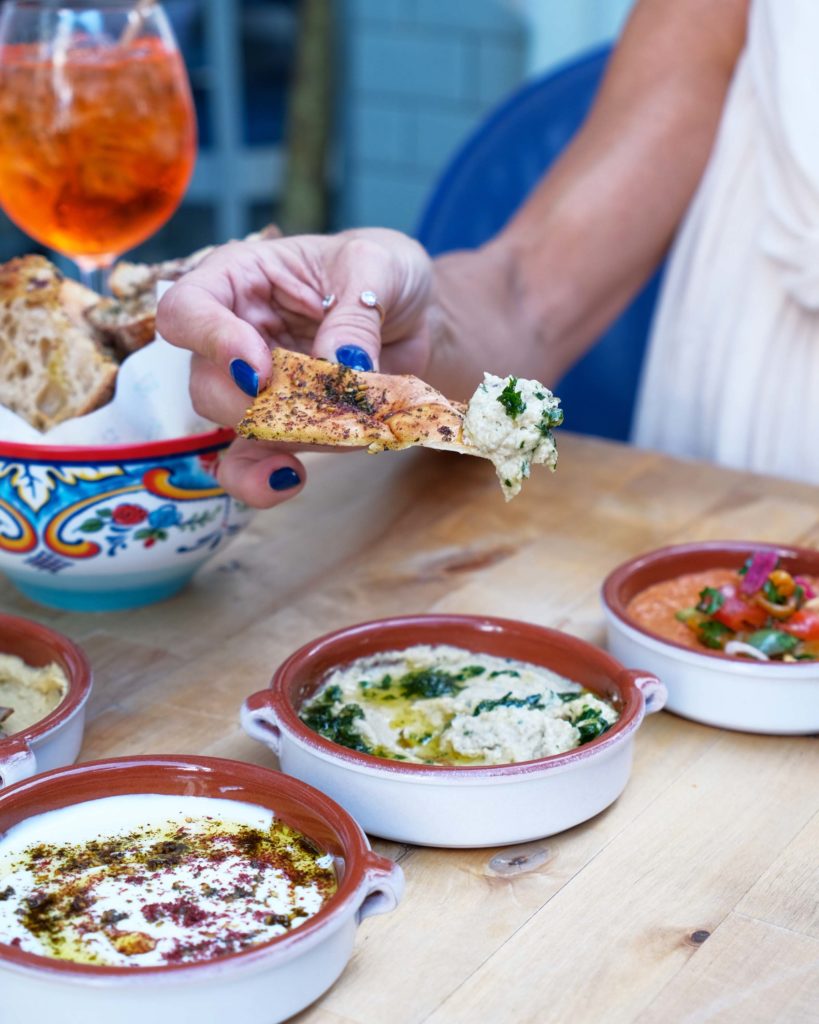 Either of the Isola restaurants is the perfect place to take moms who love pasta. Both restaurants serve up delicious and hearty Italian fare, with the main differences being that Patio Isola offers pizza and has a full bar. Otherwise, you're getting the same quality experience. Customer favorites include the famous rigatoni alla vodka, arancini, and veal parm. Keep in mind that pretty much everything is shareable, so pace yourself.
Costa Med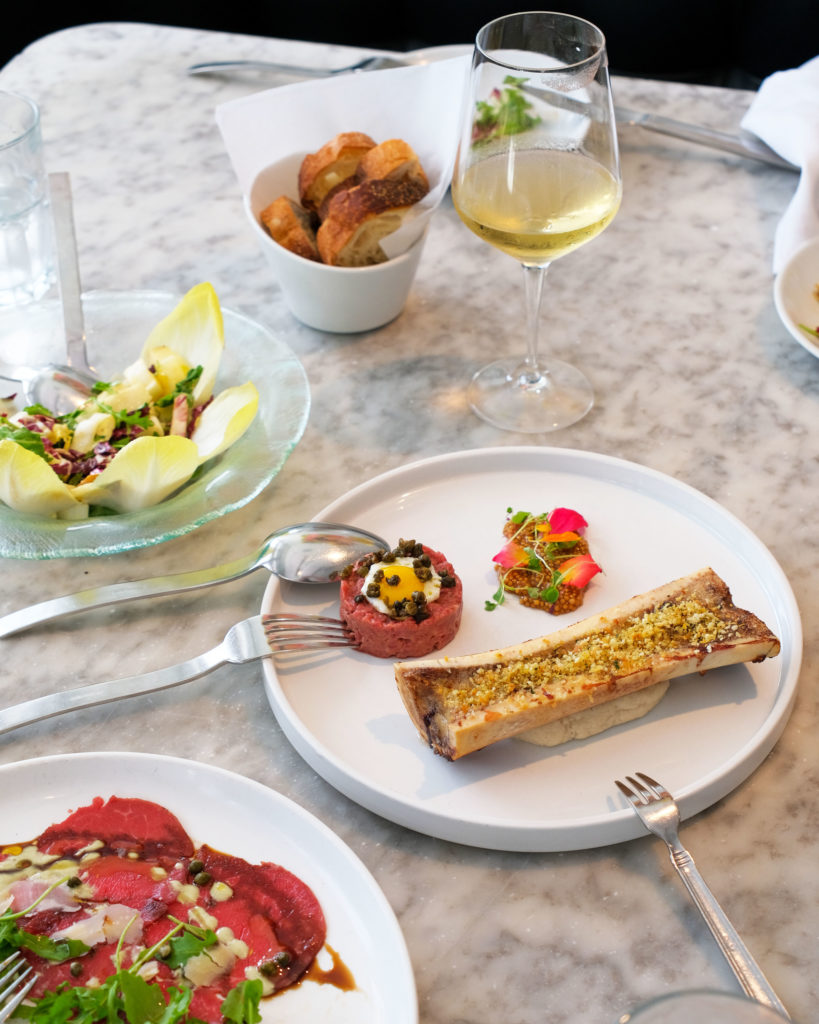 Is Mom a big fan of Mediterranean food? Then consider making a reservation at Costa Med, a Key Biscayne hidden gem. The intimate eatery features a huge menu that features a little bit of everything: crudos, carpaccios, salads, pastas, seafood, steaks … everybody in your party will have no issues finding something. We're partial to the pear and gorgonzola ravioli, the seared scallops, the lamb chops, and the Creole tuna tataki. And trust us: Don't leave without viewing the wine menu.
Fiola Miami
This Mother's Day, treat mom to a spectacular Mother's Day Brunch at Coral Gables dining gem Fiola Miami. Recently listed in Michelin Guide, Fiola Miami is offering a special three-course prix fixe menu for $135 per person.
Highlights include Cobia Ceviche, Leche de Tigre, Habanero, crispy chickpeas; Ricotta & Lemon Pancake, Florida strawberry compote, whipped mascarpone; Swordfish Milanese, Meyer lemon, capers, Jimmy Nardello peppers, cucumber, fried egg; and Delmonico Steak & Eggs, pancetta, ossobuco sauce, wild ramps Zabaglione. End on a sweet note with Florida Key Lime Pie, coconut sorbet, lime zest; Profiteroles, Diplomat crema, Fior di Latte gelato; and "Marchesi" Valrhona Chocolate Terrine, berries, vanilla gelato, vanilla sable crumbles.
Brunch will take place on Sunday, May 14th from 11 a.m. to 4 p.m. Fiola is also open for dinner from 5 to 9 p.m. on Mother's Day.
Fiola Miami is located at 1500 San Ignacio Avenue, Coral Gables, FL 33146. For more information, visit their official website.
La Estancia Argentina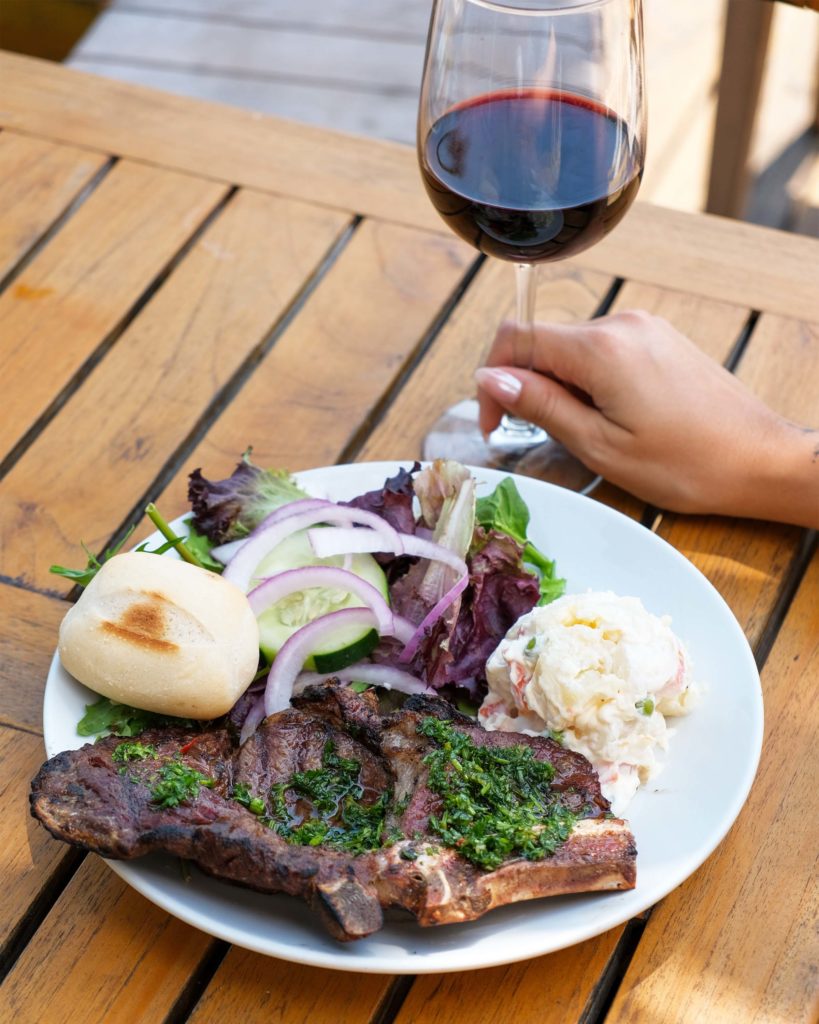 Attention, North Miami readers: Take your steak-loving mom to La Estancia. The Argentinean restaurant in Aventura is one of the area's best spots for all things grilled meats. Rib eyes, short ribs, blood sausage, Milanesas… If you or Mom are vegetarian, this is not the place for you. Do the choices seem overwhelming? Fear not, the restaurant offers a parrillada—essentially a mountain of different meats. We strongly recommend it for large parties since you get to try all the heavy hitters.
Lobster Shack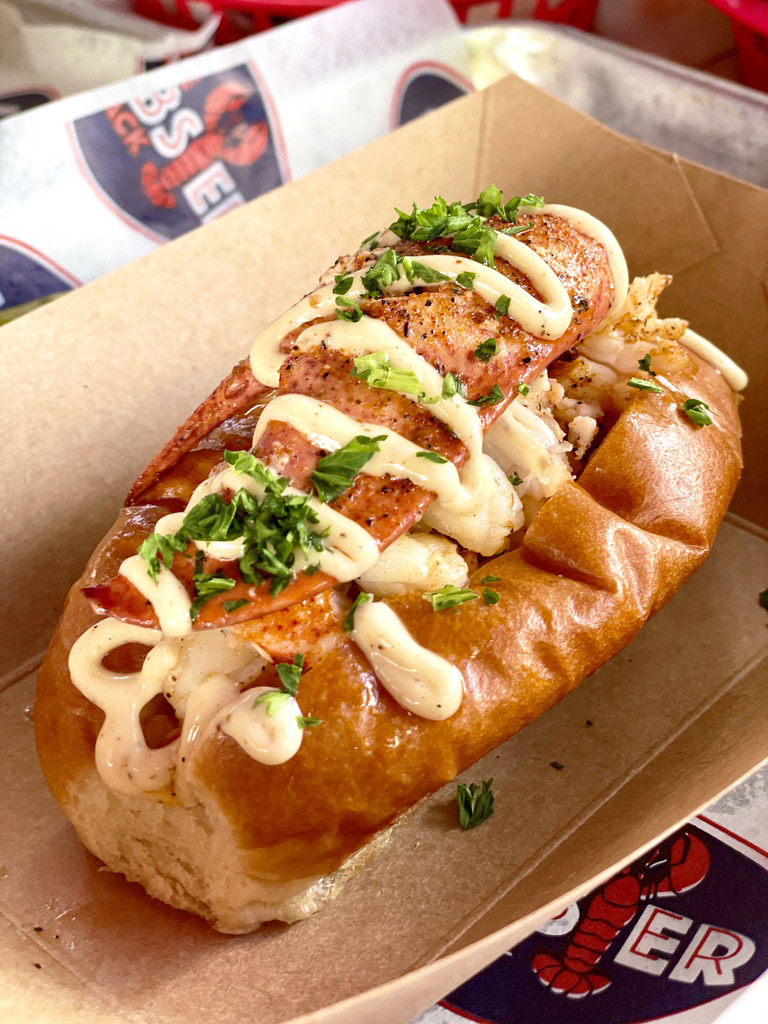 For moms that want to keep things lowkey, there's Lobster Shack. The casual South Beach eatery specializes in lobster rolls and an array of other seafood favorites like lobster tacos, snow crab, clam chowder, and oysters. There's even a kid's menu for your little ones! Prices are a steal for the area, and that includes alcohol. Save room for the key lime pie.
OFF SITE
You know what moms really want? A. Day. Off. That's why OFF SITE, the nano-brewery/kitchen located in Little River by friends Chef Steve Santana and Adam Darnell, has your back. They'll be serving a special, one-day-only kids' meal option to make life a little easier for Dad while giving Mom a much-needed break/nap/spa day.
Kids can choose from a corn dog, beef slider, or fish sticks served with OFF SITE's famous house-made fries and a fruit cup for $12. But if you absolutely insist on taking Mom out, the neighborhood eatery will be welcoming her with BOTTOMLESS spritzers for just $15 as well as fancy caviar — Regiis Ova Siberian Baerii with créme fraîche and house potato chips — for $50.
OFF SITE is located at 8250 NE 2nd Avenue, Miami, FL 33138. For more information, visit their official website.
Paperfish Sushi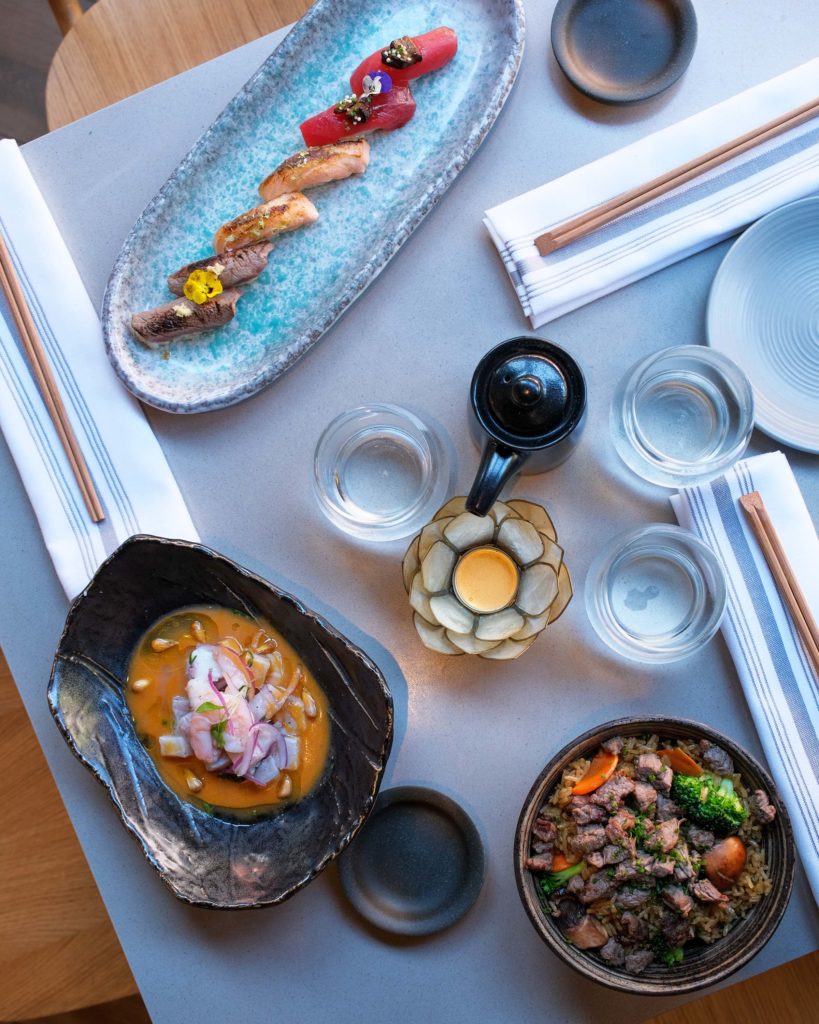 Sushi spots are everywhere in Miami, but only a few are worth your time. One of the best ones is Paperfish Sushi, where you'll find high-quality fish without having to give up your firstborn. At either Paperfish location, guests will find a vast menu of affordable Peruvian-Japanese fare. Standouts include the Hamachi tiradito, smoked rocoto ceviche, miso black cod, and crispy truffle fried rice. Just as varied is the drink menu, which features cocktails, sake galore, and even a few tasty mocktails.
RED South Beach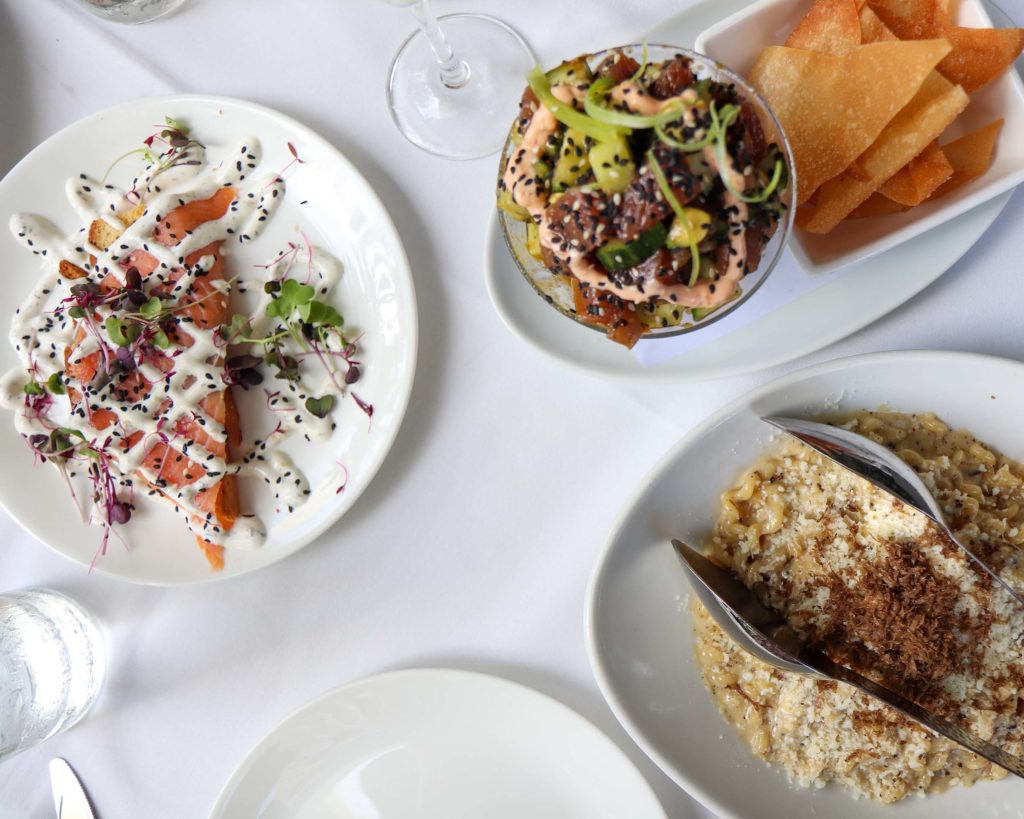 Open for brunch and dinner on Mother's Day, RED South Beach is the premier Miami Beach steakhouse—no contest. The local institution boasts one of the biggest steak selections on this side of the causeway, and the team takes great care in cooking them to perfection. That said, steak isn't the only thing on the menu here: Red also offers raw bar selections, seafood, pastas, salads, chops, and much more. It's not cheap, but you get what you pay for—and you're paying for some of the best food in town.
The Deck at Island Gardens
Treat mom to a waterfront brunch at The Deck at Island Gardens, featuring a decadent in-theme buffet, live entertainment, and picturesque views of Miami's waterfront. Indulge in a variety of seafood specialties, creative salads, breakfast favorites and live carving stations, all topped off with a dessert station featuring the sweetest treats. Make your reservations for Sunday, May 14, between 11 a.m. and 5 p.m. to show your love and remind Mom why you're her favorite child.
The Deck at Island Gardens is located at 888 Mac Arthur Causeway, Miami, FL 33132. For more information, visit their official website. 
Looking for more? Check out our monthly #DishHitList for even more brunch and dinner options for Mother's Day.