Thirsty but pressed for time? No worries: These five Miami gems will serve you up a quick drink that will hit the spot.
Kush By Spillover
Beer fans, pay attention: Kush by Spillover in Coconut Grove is a must-visit. The seafood spot is home to suds galore. Not only will you find a ton of Florida beers on the menu, but you'll also find Kush's own brews with whimsical names like Dime Piece, Dr. Dank, and Kaptain Kush. Really short on time? Kush also offers homemade booze to go, including brandy and mezcal-based selections. They've thought of everything.
Kush by Spillover is located at 2911 Grand Avenue, #400d, Coconut Grove, FL 33133. For more information, visit their official website.
La Placita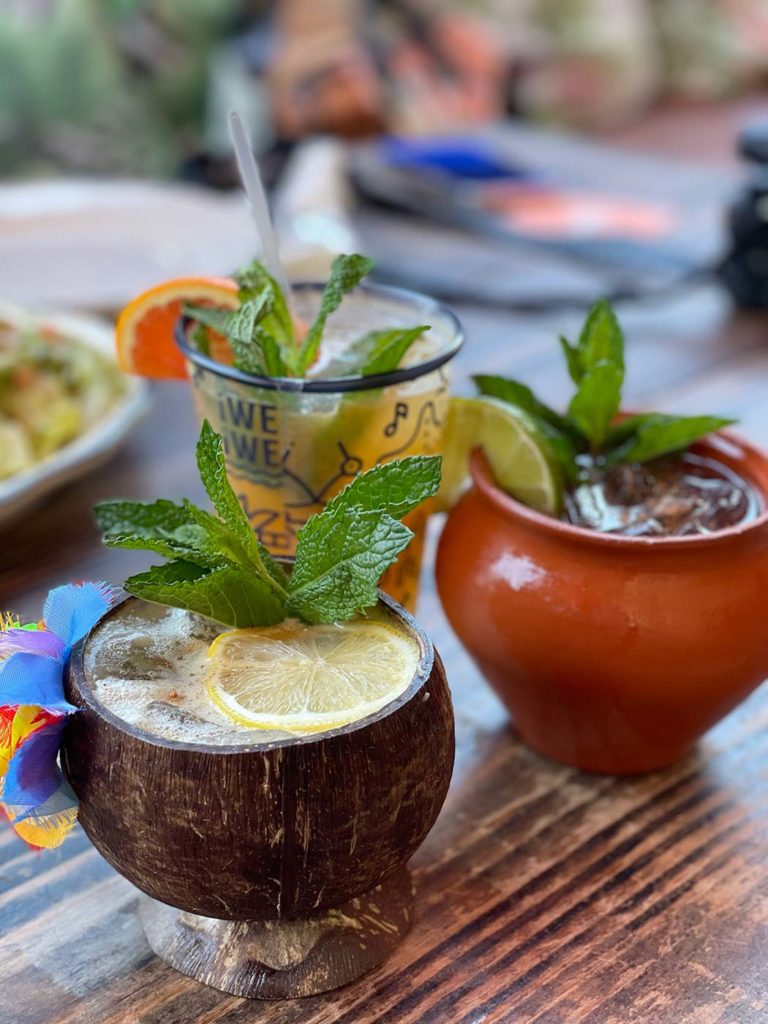 MiMo's La Placita is mainly known for its tasty Puerto Rican fare, but its drink selection deserves just as much attention. If it's not too hot outside, saddle up to the outdoor bar and kick back a few Coronas or Medallas—most of the beers here clock in at $5 or under.
Looking for something a little stronger? La Placita has quite the cocktail list. Cool off with the Guava-Te Mule—think Moscow Mule but better—or the Tropical Fizz with gin, lychee, lemon, and soda. If you really want to do some damage, many of La Placita's drinks are available in pitcher form; consider bringing a friend or two.
La Placita is located at 6789 Biscayne Boulevard, Miami, FL 33138. For more information, visit their official website.
The Lobster Shack
Should you find yourself on Miami Beach in need of a quick drink, pop into one of two Lobster Shack locations. Whether you visit the Lincoln Road or South Pointe outpost, you'll discover a bevy of stiff drinks at just $10 each ($35 for a pitcher).
On the menu: the Famous Rum Punch, South Beach Mojito, and Soon-to-be-Famous Margarita. The Lobster Shack also boasts an extensive selection of bubbles and wines if that's more up your alley. No matter what you choose, you can expect speedy service.
The Lobster Shack has multiple locations on Miami Beach. For more information, visit their official website.
Tigre
Biscayne Boulevard newcomer Tigre is a restaurant and bar that specializes in two things: Argentine cuisine and specialty cocktails. Don't expect the usual suspects here: Guests will encounter uncommon creations like kiwi caipirinhas, mezcal Manhattans, and more. The view of the river is worth a visit enough. And if you feel like stopping by for more than a quick drink or two, items like the mojo verde mussels and sea bass are worth a look.
Tigre is located at 620 NE 78th Street, Miami, FL 33138. For more information, visit their official website.
Toscana Divino
If you think Toscana Divino in Brickell is just an awesome restaurant, think again. Aside from all the delicious Italian cuisine on the menu, Toscana Divino features one of the largest wine selections in the city—we're talking hundreds of bottles. So even if you don't plan on digging into the restaurant's signature lasagna or other pastas, Toscana Divino is an ideal spot for quick drinks—and then some.
Toscana Divino is located at 900 South Miami Avenue, #185, Miami, FL 33130. For more information, visit their official website.