It's that time of the year again: Miami Spice. From August 1 to September 30, the two-month-long local foodie holiday lets residents and visitors alike enjoy 3-course meals in some of the city's top restaurants at a steep discount. Three-course lunch menus are offered for $28, while restaurants have the option of $48 and $65 dinner menus.
Dozens of restaurants participate each year, and Miami Spice 2022 is no different. If you can't decide where to go, fear not. Check out our shortlist for some of the spots that offer the most choices.
A quick note: Miami Spice is not offered every day, so check with the restaurants directly for the latest details.
Amara at Paraiso
Edgewater favorite at Amara at Paraiso is going all out with a $28 lunch menu and $60 dinner menu for Miami Spice. If you pop in for the former, you'll find a 3-course affair with bites like watermelon salad, raw bar platters, char-grilled pork collar, asado pork tacos, and dulce de leche flan. As for dinner, some of the offerings are the same, but it's mostly a different menu with selections like black truffle empanada, roasted cobia, and 'nduja stuffed dates.
Amara at Paraiso is located at 3101 NE 7th Avenue, Miami, FL 33137. For more information, visit their official website.
Byblos
Byblos is consistently one of the best Miami Spice deals – no contest. This Dish Miami writer has been going for years because IT'S SO MUCH FOOD. Byblos is only open for dinner, and the restaurant offers a $45 menu made up of two appetizers, an entrée, and dessert. If you get a group of people together, you can do some serious damage. Highlights on the expansive menu include the lamb ribs with dukkah and buttermilk sauce; the creamed spinach pide; the duck kibbeh; and the Middle Eastern fried chicken.
Byblos is located at 1545 Collins Avenue, Miami Beach, FL 33139. For more information, visit their official website.
Casa Isola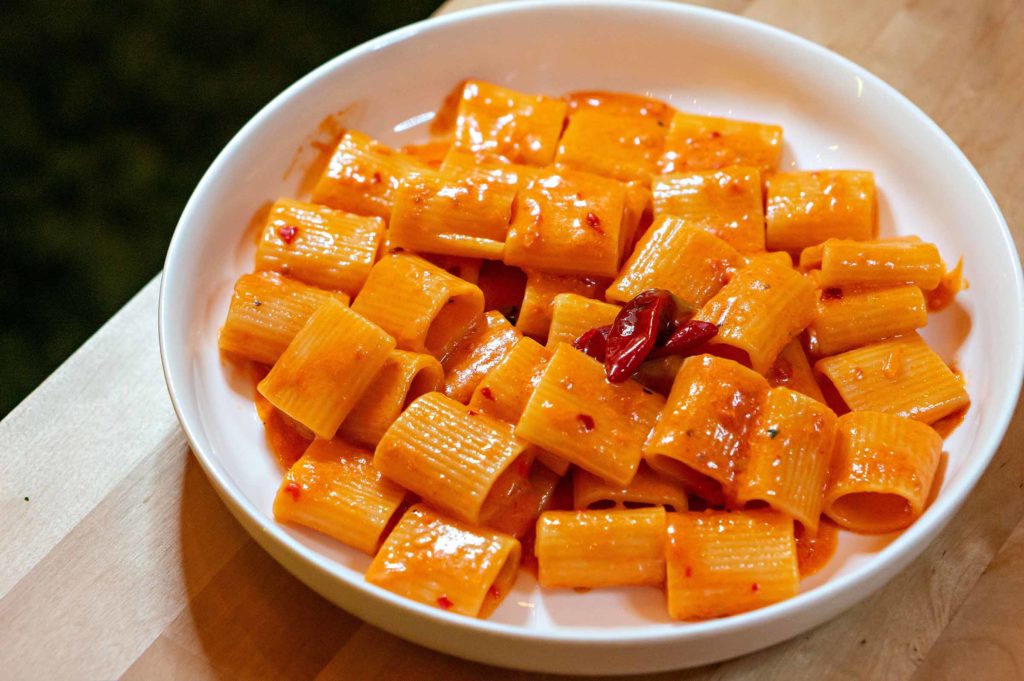 Those of us who have been to Casa Isola know that it's already a good value. But this Italian eatery's two prix-fixe dinner menus are an absolute steal. Should you choose the $45 offer, you'll have the choice of favorites like isola arancini, spicy vodka chicken parm, and the famous rigatoni alla vodka. The more expensive $60 offerings will make your mouth water: short rib lasagna, lobster ravioli, burrata Panzanella, and more.
Don't feel like driving to South Beach? Casa Isola's mainland outpost Patio Isola is also doing their own Miami Spice menu. No matter where you go or what you choose, you're rolling out.
Hutong
Brickell Chinese eatery Hutong is celebrating Miami Spice with a $28 lunch menu and $60 dinner menu packed with tasty selections. On the former, you'll encounter items like spiced Peking duck salad, scallop soba noodles, chef's fried rice, and vegetarian fried noodles. On the latter menu, there's a pan-seared prime beef tenderloin; kung po chicken; lobster and crab broth, and more, including the restaurant's famed Peking duck and pancakes (for an upcharge). Always end your meal with the ginger chocolate mousse here – it's awesome.
Hutong is located at 600 Brickell Avenue, Miami, FL 33131. For more information, visit their official website.
Red Rooster
At Red Rooster, guests can enjoy both lunch and dinner Miami Spice offerings. The Overtown comfort food restaurant's lunch menu features items like deviled eggs and cornbread as well as a few handhelds like Dom's Crispy Bird sandwich and the chicken fried green tomato sandwich. On Red Rooster's $45 dinner menu, expect to find amberjack crudo, fried chicken, and a grilled coastal catch.
Both are good deals but we're partial to the dinner menu because of the Viking of The Keys dessert made of key lime curd, white chocolate fennel, Cremux, almond graham crumble, and Florida strawberries. Calling it yummy is an understatement.
Red Rooster is located at 920 NW 2nd Avenue, Miami, FL 33136. For more information, visit their official website.
Reunion Ktchn Bar
When it comes to South Florida food, Aventura isn't really a city that comes up in conversation. That should change as more people discover Reunion Ktchn Bar, a globally inspired eatery on Biscayne Boulevard. For Miami Spice, Reunion Ktchn Bar offers lunch, dinner, and brunch; it's one of the few places that offer that last one.
The weekend brunch menu clocks in at $28 and features fare like bacon-wrapped dates, pancakes, honey pistachio saganaki, crispy tostones, and ricotta cheesecake. Lunch guests can nosh on citrus beet tartare, lasagna, and Hamachi sushi rolls, while dinner guests can choose items like grilled branzino, tagliatelle, and Moroccan pastilla.
Reunion Ktchn Bar is located at 18167 Biscayne Boulevard, Aventura, FL 33160. For more information, visit their official website.
Toscana Divino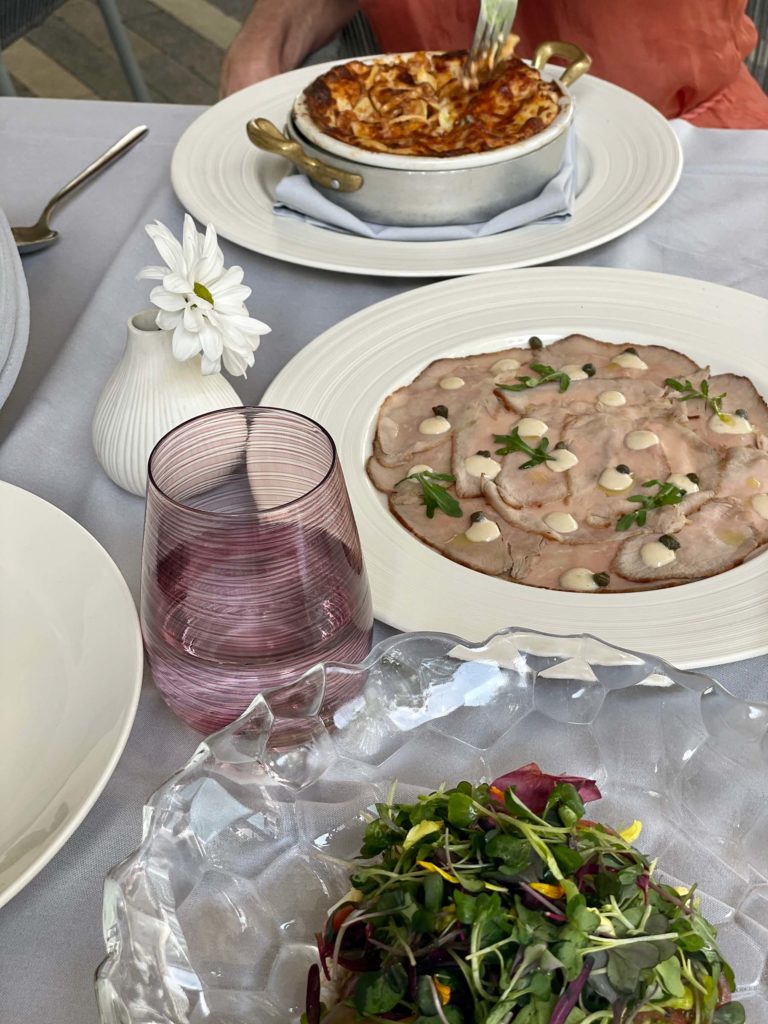 A night out at Toscana Divino can add up fast – especially if you're ordering wine after wine from the restaurant's 1000-plus bottle selection. You get what you pay for, but give your bank account a break with Toscana's generous lunch and dinner Miami Spice offerings.
The $28 lunch menu has a ton of great dishes like beet Caesar salad, watermelon salad, beef carpaccio, porchetta, and the maccheroni alla gricia. Rather do dinner? The $45 menu features a smoked salmon dish that's to die for, as well as prime rib eye, Mediterranean branzino, and tagliatelle. Whether it's your first time here or your 15th, it's hard to beat these deals.
The Wagyu Bar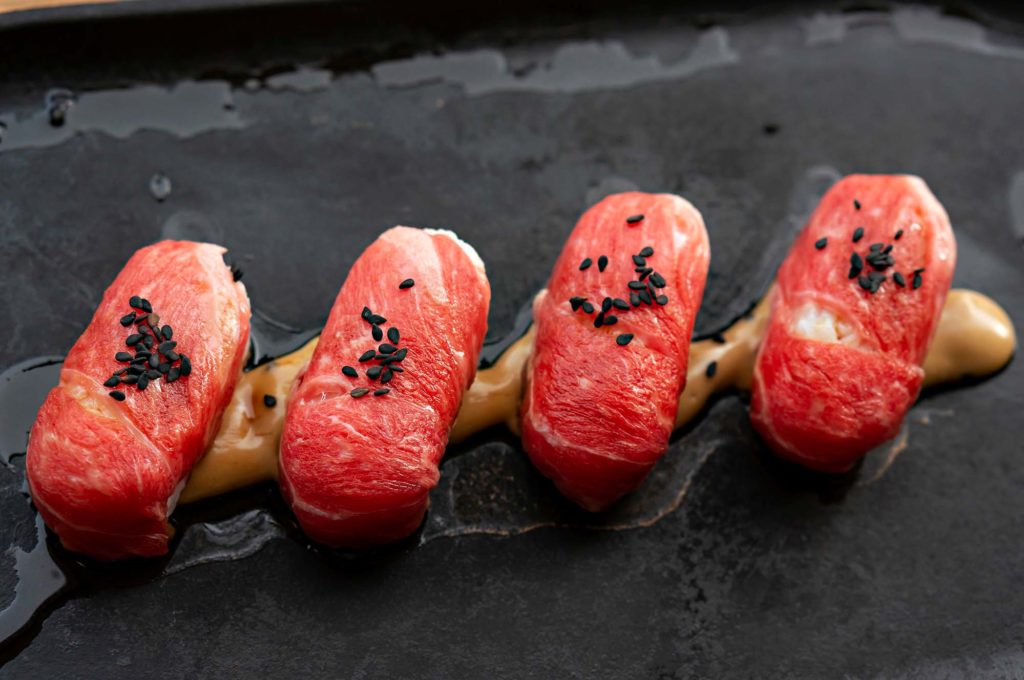 Coral Way's casual steakhouse The Wagyu Bar is offering lunch, dinner, and brunch deals for Miami Spice this year. Brunch offerings include ora king lox bagels and steak and eggs, while lunch and dinner selections include tuna tataki bites, A5 Miyazaki-Gyu kebabs, ribeye, filet mignon, and arroz con leche. You're getting some of the best meat you've ever tasted at a huge discount, so repeat visits are definitely a must. And don't forget: If you really like your steak (and you will), you can always walk over to Meat 'N Bone – its butcher shop sibling — and pick some up to cook at home.