The annual restaurant-extravaganza known as Miami Spice has returned for its 20th year to lavish us with wallet-friendly menus at some of the best restaurants in town. During this year's Miami Spice program, the Greater Miami Convention & Visitors Bureau (GMCVB) will be giving back to the Surfside restaurant community, which stepped up immediately after last month's tragedy and is now left reeling. All proceeds from Miami Spice reservations booked on the Miami Spice website through OpenTable will be donated to relief efforts. From celebrity chefs to neighborhood spots, there's plenty to keep even the most discerning foodie happy. Here are our top picks for Miami Spice in 2021.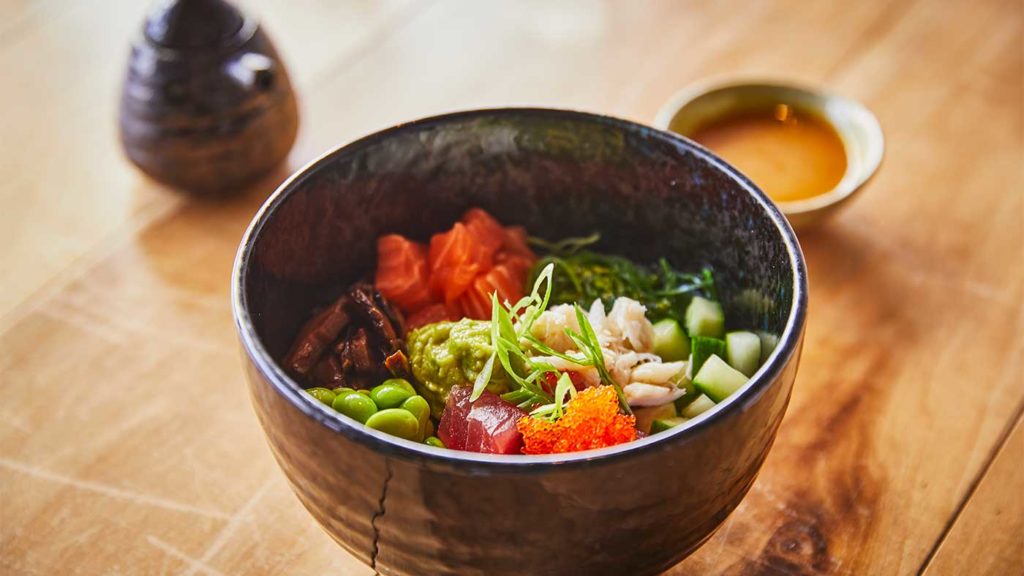 Miami Spice is long gone, but there are still many deals to be found at your favorite local spots. If you're looking…
More
Alloy Bistro Gourmet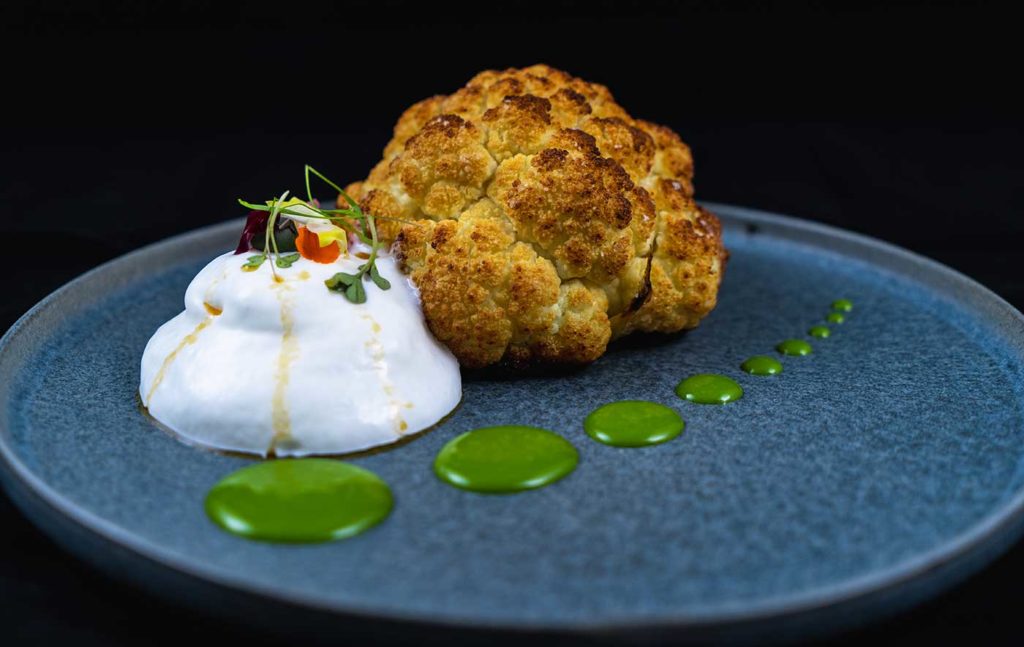 Serving up French-Tunisian fare in cozy Mediterranean digs, the charming Alloy Bistro Gourmet, helmed by chef Federico Genovese, is up to its typically delicious Miami Spice antics once again. During lunch and dinner—Sunday through Thursday—savor items like cauliflower with roasted cauliflower, feta cheese cream, and baby spinach gazpacho; homemade tagliatelle with shiitake mushrooms and parmesan cheese; 3 months-aged homemade duck prosciutto, and freshly ground black pepper; and Truffle Risotto, with organic black Venere rice, truffle oil, and Parmigiano Reggiano.
Alloy Bistro is located at 154 Southeast 1st Avenue, Miami, FL 33131. For more information, visit their official website.
​​Buya Izakaya + Yakitori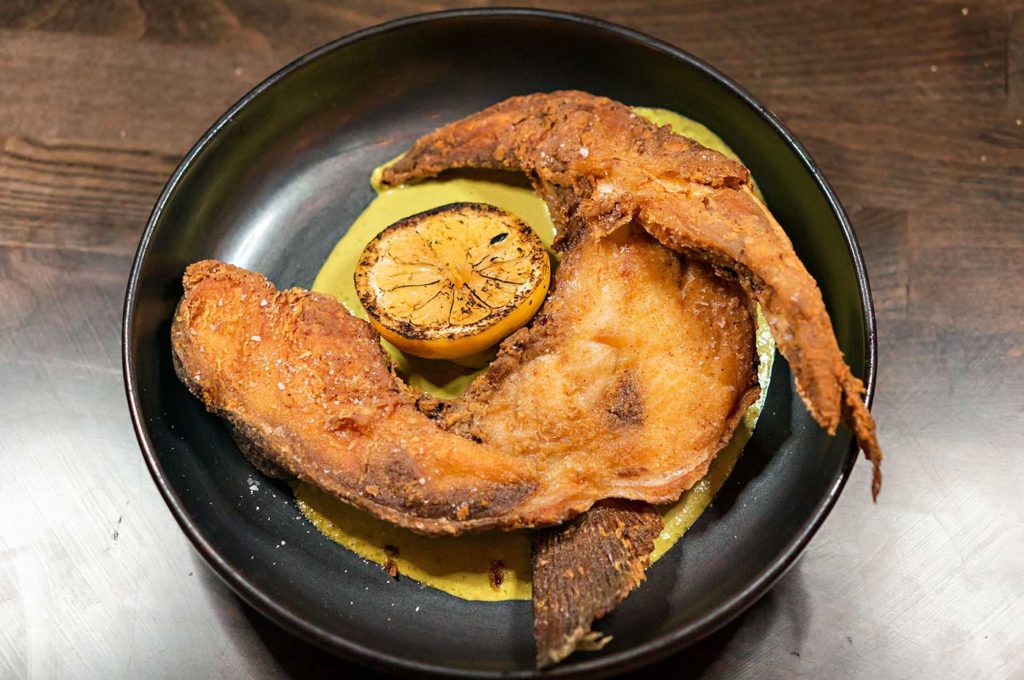 If Buya's street-style Japanese small plates are your jam (they sure are ours), then you'll love their expansive Spice offerings. During lunch, guests can indulge in two appetizers, two entrées, and a chef's choice dessert. Expect options like Seaweed Salad with hijiki, tosaka, apple, cucumber, and umami vinaigrette; yellowfin tuna sashimi with wasabi nigiri soy and Negi; short rib bao buns with Szechuan, shiso, crispy shallot; grilled wagyu skewers (add $2) served with shiso chimichurri, yuzu kosho, wasabi, and sea salt; and Karaage chicken, crispy fried chicken, kewpie mayo, Szechuan. Their dinner menu is designed as a chef's tasting menu, which includes five appetizers, four entrées, and a dessert, along with a beverage pairing that can be alcoholic or non. Prepare to journey into delicious territory with options like tempura beech mushrooms with onion ash and Tokyo ranch; Tsukune, grilled chicken meatball and fermented Fresno hot sauce; and duck gyoza hot pot, duck dumplings, smoked shoyu broth, and shrooms.
Buya is located at 250 NW 24th Street, Miami, FL 33127. For more information, visit their official website.
Casa Isola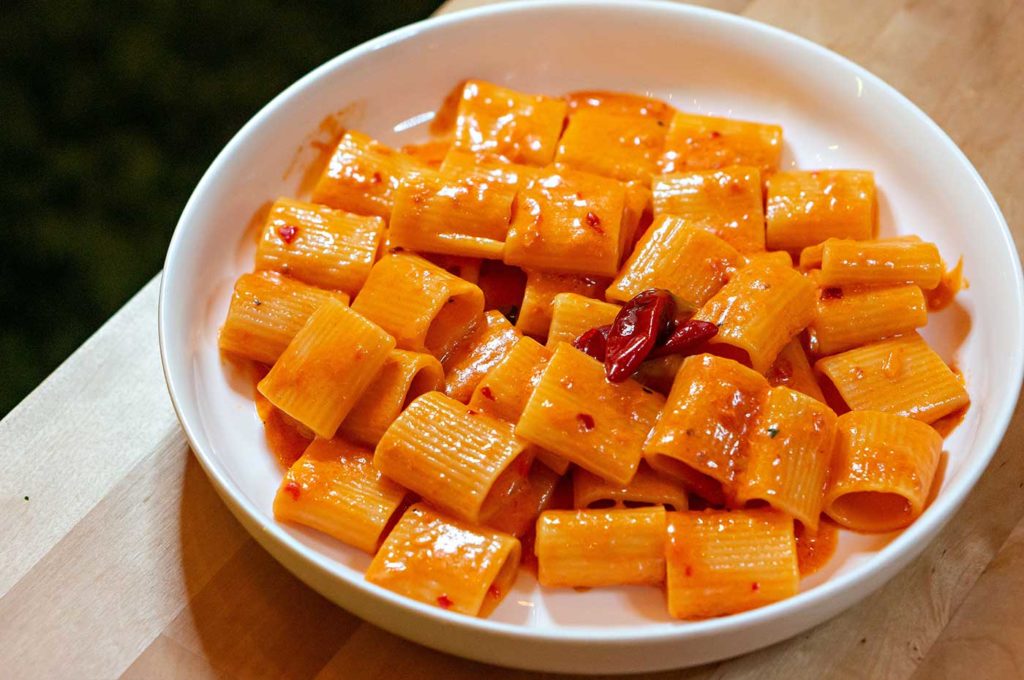 At Casa Isola, located in Sunset Harbour, Chef Jose Mendin along with Executive Chef Santo Agnello are featuring some of their most notable items from the cozy Italian concept. Appetizers include Isola Arancini—taleggio cheese, arborio rice, mozzarella, pecorino, parmesan, and ricotta; polenta ai funghi—wild mushroom fricassee, and marsala jus; or polpo a la griglia—lemon confit, pickled cauliflower, and olive gremolata. Entrees rigatoni alla vodka—mezze maniche, Calabrian chiles, and vodka sauce; casarecce pasta—basil pesto e Pomodoro; ravioli bianconeri—short rib, taleggio cheese, truffle, and balsamic jus; branzino acqua pazza—littleneck clams, white wine, parsley, tomato; or veal chop Parmigiana—tomato, mozzarella, basil (additional $30). For dessert, the chefs present their daily inspiration.
Casa Isola is located at 1418 20th Street, Miami Beach, FL 33139. For more information, visit their official website.
La Giulietta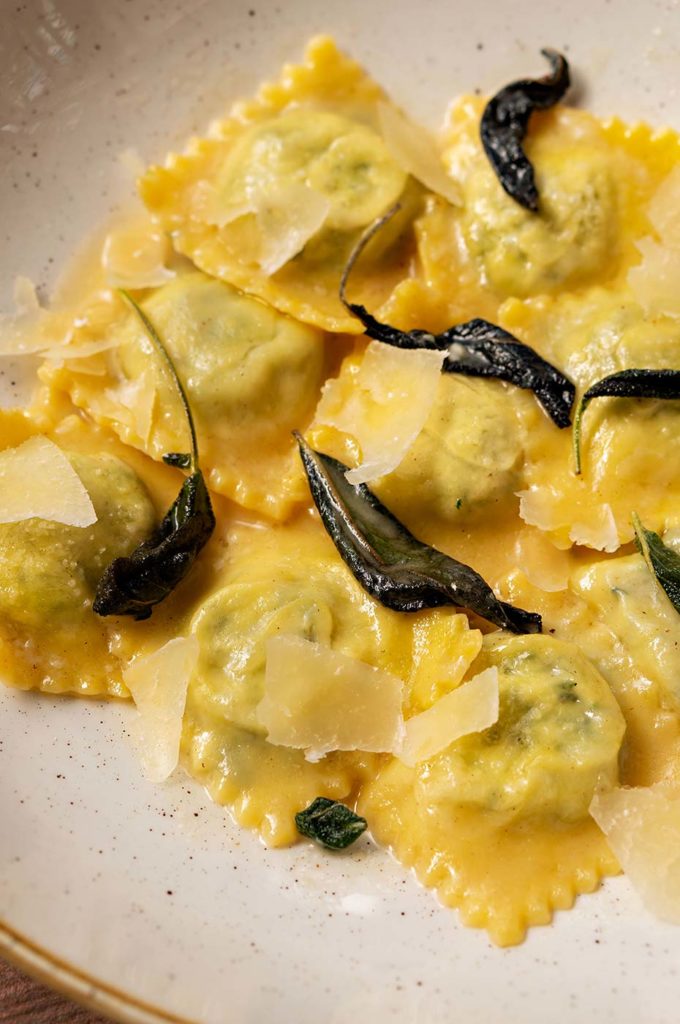 Revel in La Giulietta's wood-fired baked, handmade goods crafted with local farm products and herbs and spices plucked straight from Ironside's own garden available for Miami Spice during brunch, lunch, or dinner. Served on Saturday and Sunday, brunch standouts include French toast on your choice of fresh brioche or croissant with organic maple syrup, fresh berries, and powdered vanilla sugar; pappardelle Bolognese, handmade pasta, Bolognese sauce, and Grana Padano; and a daily selection of artisanal fruit tarts including strawberry, lemon, mixed berries and more. For lunch, think gyozas made with Japanese-style pork, shrimp or vegetable dumplings, and citrus yuzu sauce; chicken anticuchero, airline-style chicken breast, panca pepper jus, and purple mashed potatoes; and desserts like tiramisu and chocolate mousse. Come evening, choose from three appetizers, entrées, and desserts including tostones with fried green plantain chips, shredded beef, pico de gallo, avocado, and panca pepper aioli; sesame tuna with sesame-crusted tuna, miso glaze and spring garlic veggies; and raspberry cheesecake with a handmade cookie base and raspberry gelée.
La Giulietta is located at 7580 NE 4th Court, Miami, FL 33138. For more information, visit their Instagram page.
Osteria del Teatro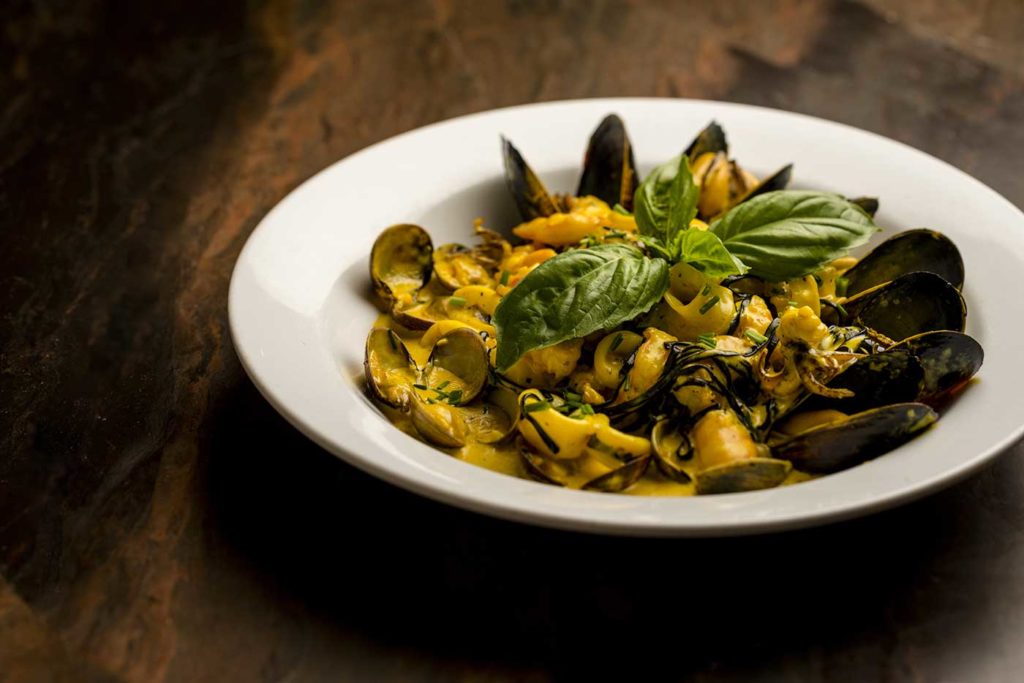 If you haven't yet plunged your fork into Osteria del Teatro's Northern Italian eats, now couldn't be a better time. And if you have, then Miami Spice is just a really great excuse to rediscover Miami's oldest Italian restaurant. The restaurant's Miami Spice deal is available for dinner only and includes appetizers like carpaccio alla rucola, thinly sliced tenderloin of beef over a bed of arugula, topped with shavings of Parmesan, fried capers, lemon, and extra virgin dressing; polenta al funghetto, mixed wild mushrooms sautéed with fresh herbs and white wine over polenta; rigatoni polpette, two handmade polpette meatballs with rigatoni, fresh tomato sauce, rosemary, herbs and pancetta, topped with a dollop of ricotta cheese; taglierini neri con polpa di granchio al curry, homemade black squid ink linguine with jumbo lump crabmeat in a curry sauce; and pollo allo champagne, pan-seared free-range chicken breast with sun-dried tomatoes and shallots in a creamy champagne sauce. Save room for dessert, which includes gluten-free, flourless chocolate cake and tiramisu.
Osteria del Teatro is located at 1200 Collins Avenue, Miami Beach, FL. For more information, visit osteriadelteatro.miami or call (305) 538-7850.
Pubbelly Sushi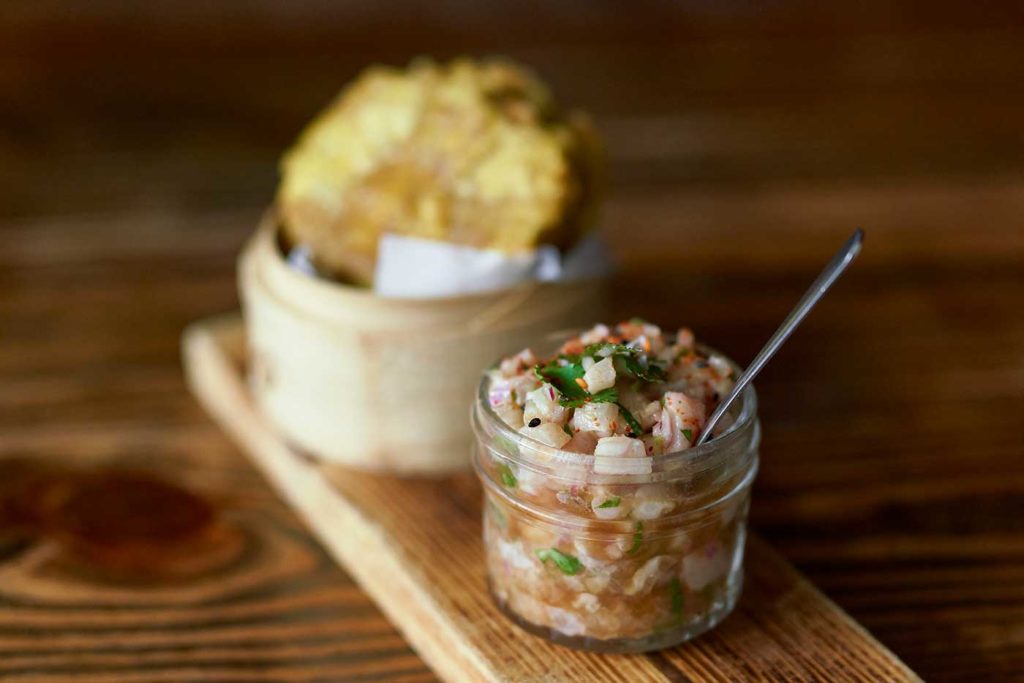 Treat yourself to an Asian Miami Spice lunch at any of the four Pubbelly Sushi locations in Miami, all of which feature outdoor seating and innovative Japanese and Latin fusion dishes created by Chef Jose Mendin. This year's Spice menu features a selection of bento boxes: Guests can choose either a robata, sushi bar, or vegetarian bento box with multiple dish selections to create different variations. From the robata bento box, guests can select items such as the filet mignon skewer—Yuzu truffle, charred spring onion, or the truffle corn—cotija, truffle crema, and yuzu. From the sushi bar bento box, indulge in dishes such as the Rock shrimp tempura roll—avocado, mango, spicy tuna, spicy mango, or the Nigiri—three black shichimi aburi, wasabi, and ginger. From the vegetarian bento box, enjoy items such as the crispy avocado roll—arroz pegao, smashed avocado, ahimi, spicy mayo, truffle oil, sea salt, or Wakamole—smashed avocado, seaweed, onion, jalapeño, cilantro, and nori chips. For dessert, select from either the mochi—seasonal flavors or soft-serve—coconut, goma. For an additional $16, enjoy the Miami Spice limited edition passion fruit sangria—sauvignon blanc, passion fruit foam, fresh lime juice, club soda, seasonal fruits mixed with Boba (Japanese candy.)
Pubbelly Sushi has multiple locations. For more information, visit their official website.
RED South Beach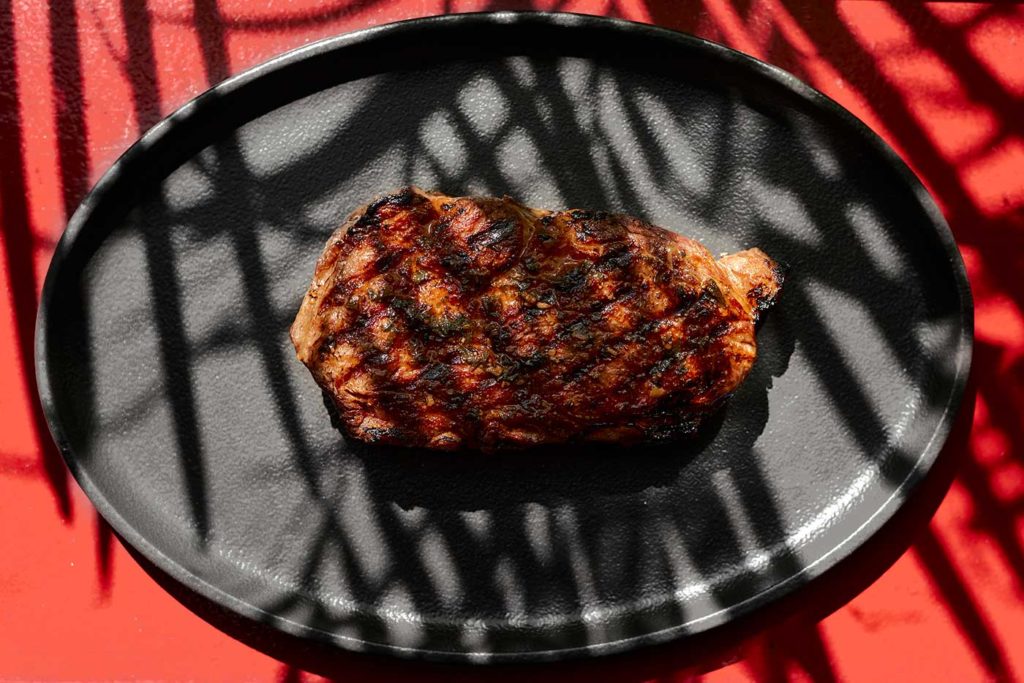 Executive Chef Peter Vauthy always pampers his guests with his gluttonous Miami Spice menus and this year is no exception. Offered all seven nights a week, the Miami Spice menu at RED South Beach will change each week, presenting new and creative options to keep things interesting. Expect dishes like shrimp cocktail and Bigeye tuna crudo to start things off and main courses of certified Angus petite filet mignon or flounder stuffed with crab. Desserts of white chocolate walnut blondie keep the decadence going. Now that RED South Beach has found a new home in the same South of Fifth neighborhood, it's a perfect opportunity to check out their spacious outdoor patio.
RED South Beach is located at 801 South Pointe Drive, Miami Beach, FL 33139. For more information, visit their official website.
Toscana Divino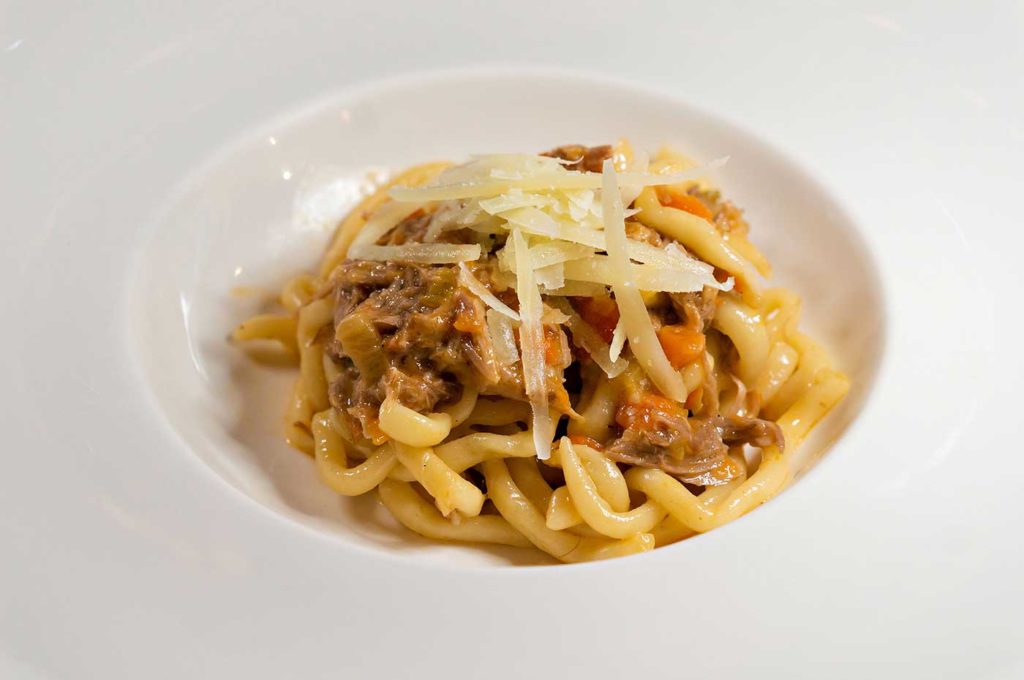 Toscana Divino works pure magic when it comes to Tuscan-inspired flavors, and its Spice menu is no exception. Expect the same local, sustainable style you know them for and much of their most coveted dishes on their summer dinner menu. Think apps like TD smoked salmon with citrus jicama and handmade mayo; and vitello tonnato with milk-fed veal, tuna sauce, capers, arugula, and lemon; entrées like the maccheroni al sugo toscano, artisanal maccheroni pasta, braised beef ragu, Grana Padano, and olive oil; and pollo alla cacciatora, pasture-raised organic chicken breast, glazed jus, tomatoes, mushrooms and olives; and desserts including the classic tiramisu with mascarpone cream, gluten-free savoiardi and espresso; and pistachio e lamponi (for an additional $5 but it's worth it), Bronte's pistachio cake, gelato, and raspberry sauce. As for lunch, kick off the meal with pan con bistec, grilled freshly baked bread, beef, caramelized onion, and arugula; octopus putanesca (add $8), grilled octopus, heirloom tomatoes, capers, and taggiasca olives; and others. Continue with entrees like the risotto cacio e pepe, with acquerello rice, Grana Padano, and black pepper; or Nourish'd pasture chicken with, organic chicken breast, roasted potatoes, and jus. And last but not least, seal the deal with vegan fruit sorbet, artisanal gelato, or the panna cotta (add $2), with gelatin sweetened cream, Amarena cherries, and amaretto crumble.
Toscana Divino is located at 900 South Miami Avenue, #185, Miami, FL 33130. For more information, visit their official website.
The Wagyu Bar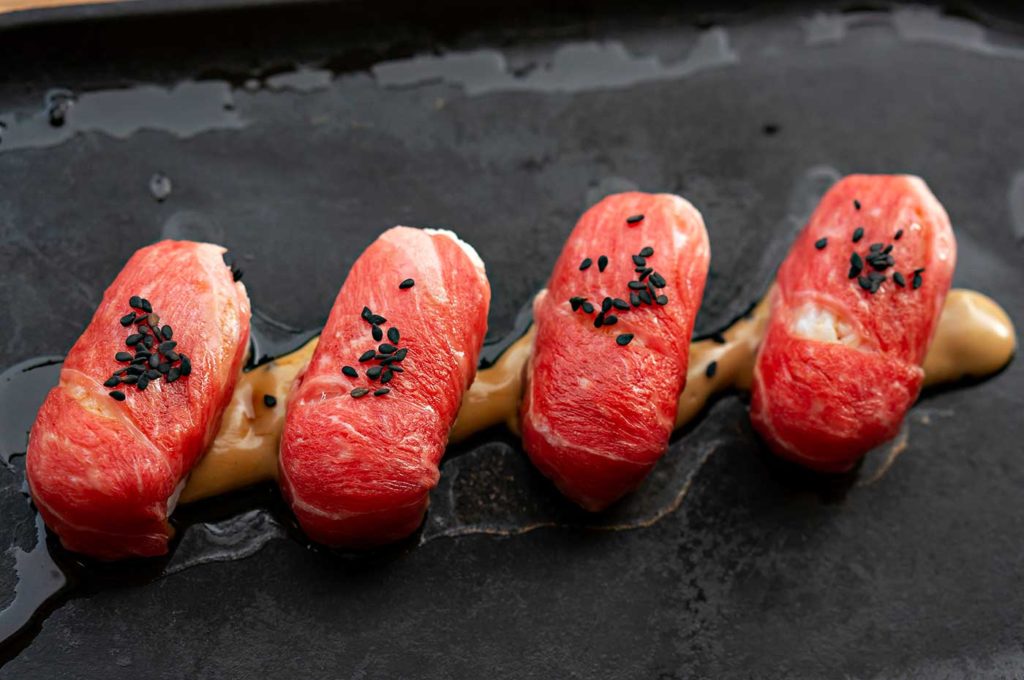 The Wagyu Bar is heaven for meat lovers that want to indulge in the world's finest meats sans the fancy hoopla of traditional steakhouses. Priding themselves on their casual ambiance and beef sourced from Meat n' Bone, the restaurant's prime offerings aren't inexpensive, so take advantage of their brunch and lunch Spice menus stat. For brunch (available on Saturday and Sunday) guests can enjoy in provoleta, melting provoleta cheese in a cast iron pan; huevos rotos, scrambled eggs; and their newest menu addition, the cookie skillet, vanilla ice cream served on a warm cookie (which may be substituted for a mimosa or a clarita). Come lunchtime, you can sink your teeth into A5 bites, three pieces of A5 Miyazaki-Gyu Japanese wagyu beef breaded in panko and fried with your choice of beer, soda, or house wine; steak frites, USDA prime outside skirt steak (aka churrasco) served with handmade fries; and the aforementioned cookie skillet.
The Wagyu Bar is located at 2257 Coral Way, Miami, FL 33145. For more information, visit their official website.
By Sara Liss and Ana Heretoi, contributing writers