Sometimes, you're hungry but not hungry hungry. When that type of hunger hits you, it's best to opt for something light instead of a full-on meal. Check out these great spots when you just want a little bit of this and a little bit of that (and a drink or two).
Costa Med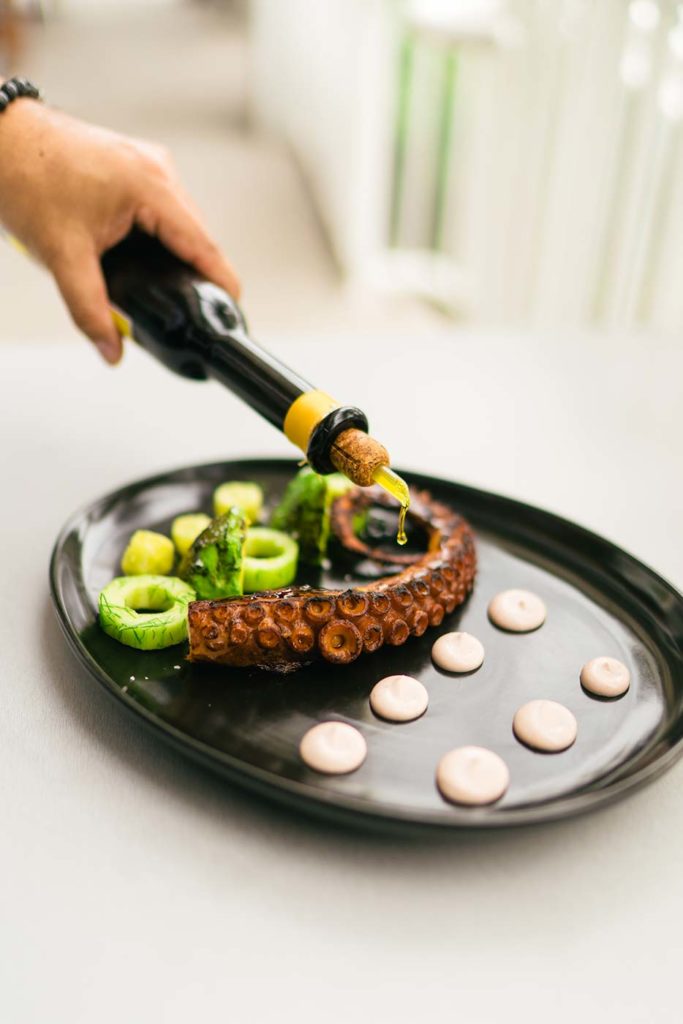 When you sit down at Costa Med, you're greeted with a menu boasting an array of Mediterranean specialties. While it's tempting to order everything on the menu, you can easily make a meal with just a few appetizers and a glass of wine. The grilled octopus and the crab cake pops are crowd favorites as are the fresh daily ceviche and Greek salad. Pair these plates with one of Costa Med's Mediterranean wines, and you're all set.
Diya/BackRoom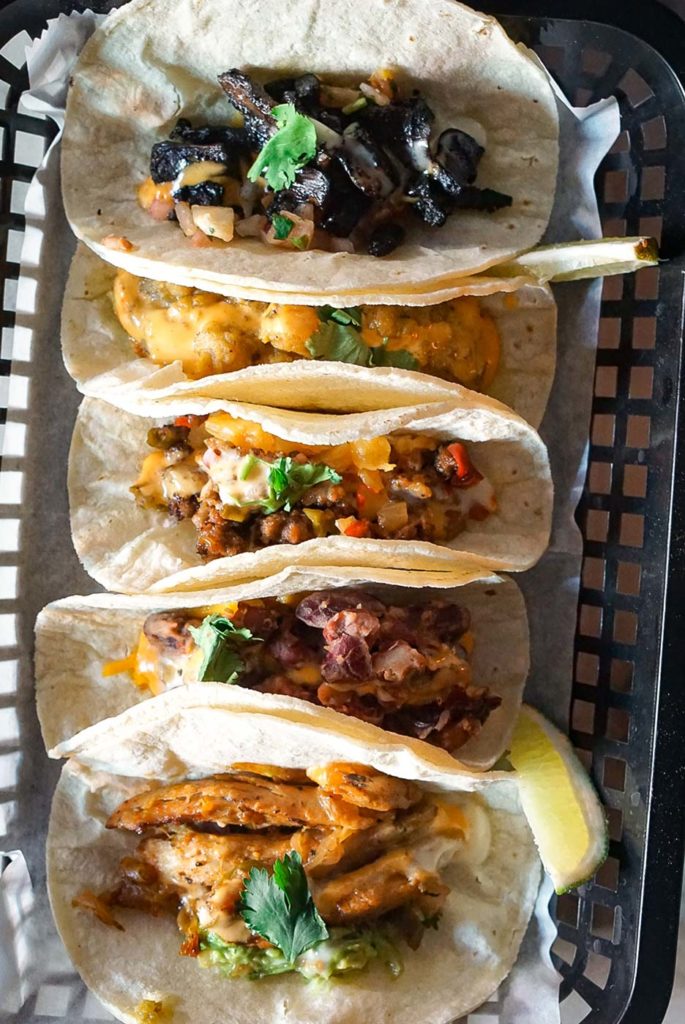 At Sunset Harbour, hungry visitors will find the best of both worlds at Diya and BackRoom. Guests seeking a more traditional sit-down experience will find that at Diya, which serves up delicious Indian cuisine. You can make a meal out of 3-4 starters like yogurt puffs, samosas, dumplings, and BBQ burnt-end lettuce wraps. Throw in one of Diya's signature craft lemonades or cocktails, and you'll never want to leave.
For a more casual experience, head next door to BackRoom. On the menu here are plant-based tacos and pizzas galore and an entirely separate craft cocktail list. We're partial to the garganzo and portocarne (portobello steak slices) tacos for snacking, and the pepperoni pizza with vegan meat if you're really hungry.
Grou Coffee + Cowork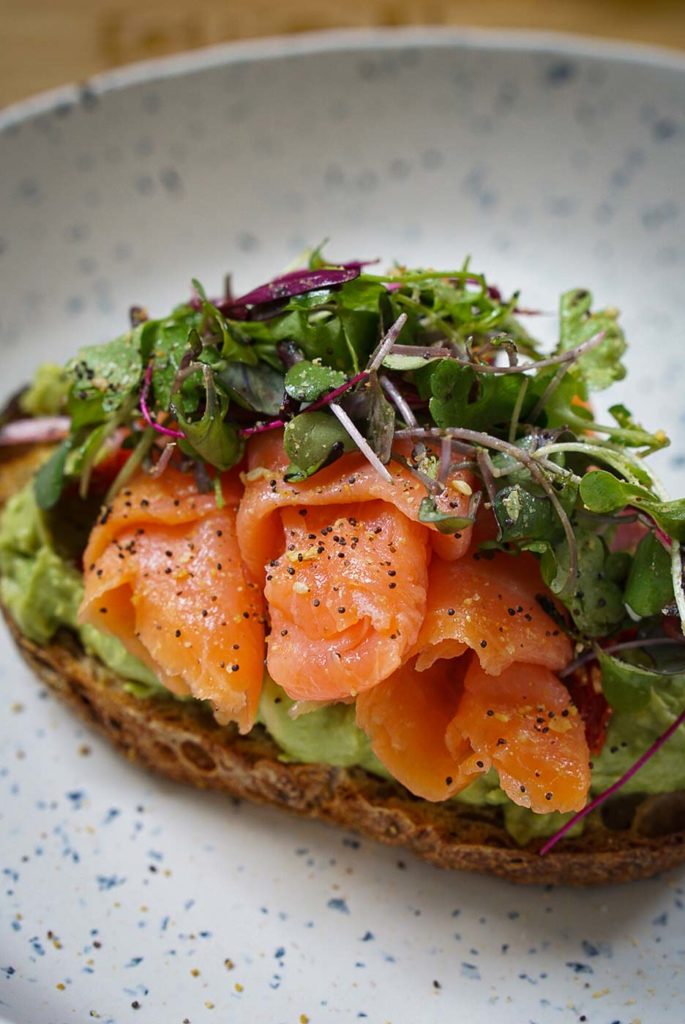 For something fast that won't break the bank, look no further than Grou Coffee + Cowork. The Gables coffee shop is home to top-notch bites like avocado toast, paninis, protein pancakes, overnight oats, and a ton of pastries. Grou is big on supporting local so you'll find beloved brands like Perla (coffee), 305 Squeezed (juices), and more among the selections. If you feel like sticking around once you get here, you can rent one of the offices to work out of (depending on availability). It's a one-stop shop for the modern workforce.
Happy Wine
When you're at Happy Wine on Calle Ocho, you're family. The Spanish wine bar is super laidback with communal tables, and conversation is encouraged. If you don't leave having made a new friend, you'll definitely leave full of tapas like serrano ham, chorizo, Manchego, croquettes, anchovies, and more. Pick one or two tapas and a bottle for you (or your table), and you're in for a good time.
Happy Wine is located at 5762 SW 8th Street, Miami, FL 33144. For more information, visit their official website.
Plant Miami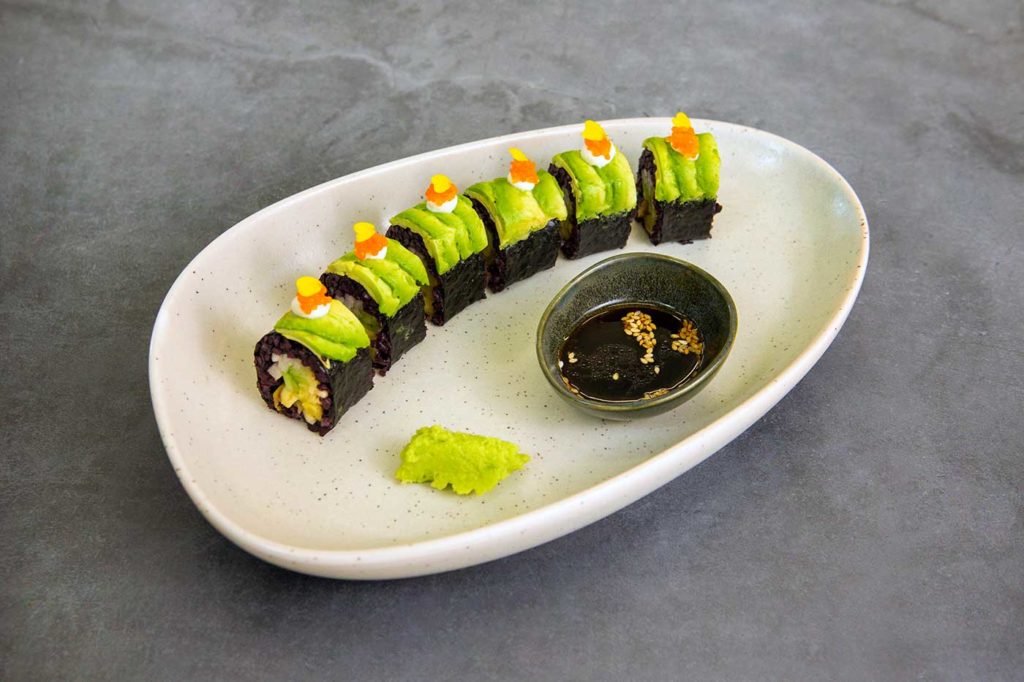 Plant-based eaters will find a lot to like at Plant Miami, one of the top vegan restaurants on the mainland. This Wynwood favorite is known for its creative menu that pulls influences from all over the world. Jackfruit maki rolls, carrots en mole, kimchi dumplings, tahini eggplant, and melon ceviche are just a few of the small plates available here. Pick two or three options and you should be good to go. Plant Miami also features a full bar with fun cocktails as well as smoothies, teas, and tonics.
Seawell Fish N' Oyster
Few things are as refreshing and fun as the Oyster Hour at Seawell Fish N' Oyster. The South Beach seafood eatery's take on happy hour is all about half-off oysters and discounted prosecco and Aperol spritzes. Should you miss the 6 p.m. cutoff, don't worry: the regular menu still has you covered with fun starters like smoked fish dip, melon salad (a must), warm crab spread, and conch fritters. Wash it all down with a cucumber spritz to cap off this great outing.
Vinya Table
Over on Miracle Mile, Vinya Table is wowing guests with stellar wines and inventive cuisine. The Coral Gables wine bar and restaurant features one of the largest wine lists in the area, so round up a few friends for no shortage of drinks and plenty of light bites. The morcilla spring rolls, medjool dates, and smoked burrata are perfect for noshing on while you make your way through all the libations. If you're still in need of food after some snacks, the braised lamb moussaka doesn't disappoint.
Vinya Table is located at 266 Miracle Mile, Coral Gables, FL 33134. For more information, visit their official website.