While many restaurants follow the traditional appetizers, entrees, and dessert format, other eateries follow a more tapas-style approach. These Miami restaurants encourage sharing, allowing guests to try various offerings without breaking the bank. Round up a friend or two and take a culinary journey together at these seven best Miami restaurants for shareable plates.
Buya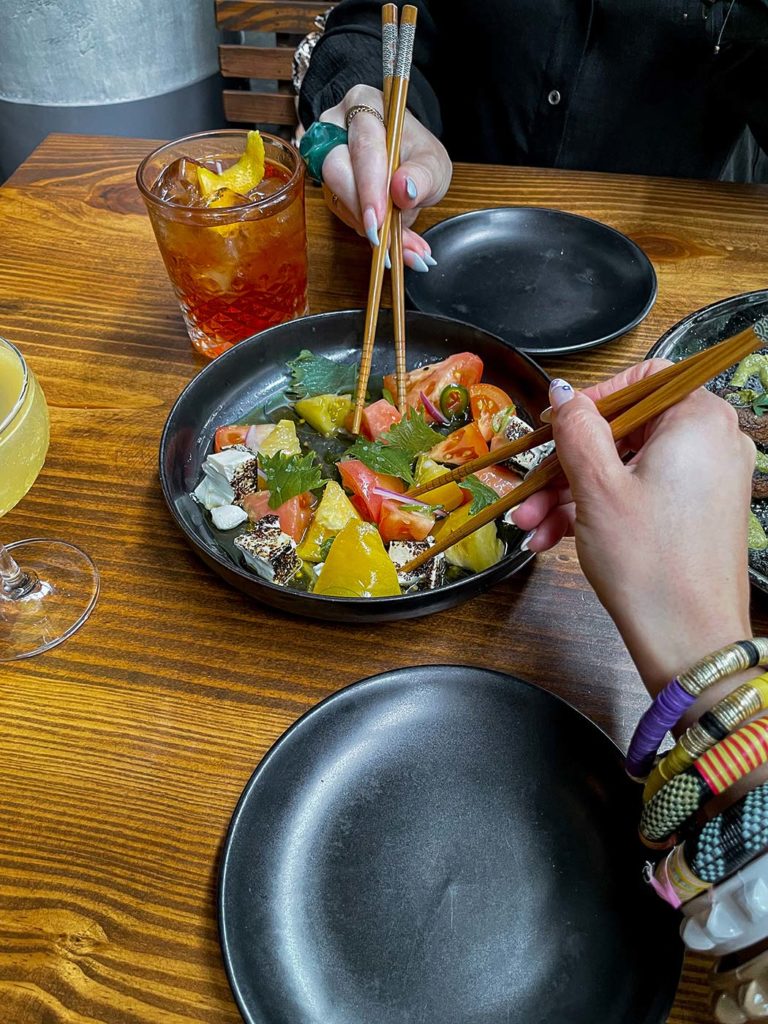 Buya, Wynwood's premier Japanese izakaya, is a foodie's dream. The menu is divided into multiple sections like Crunchy and Munchy and Big and Bowl-sey, with each category boasting highlights upon highlights. Guests are encouraged to order at least 2-3 dishes each, and there's plenty to choose from like karaage chicken, seaweed salad, short rib ramen, and grilled vegetable donburi. Can't make up your mind? Opt for one of the best and most affordable chef's tasting menus in town.
Buya is located at 250 NW 24th Street, Miami, FL 33127. For more information, visit their official website.
Edukos Beer House
Beers and bar food go hand in hand, so head on over to Edukos in Little Havana with some friends. The local favorite has made a name for itself with Latin comfort food that will make you and your friends feel warm and fuzzy. On the menu: tequenos, veggie dumplings, empanadas, tots, and other shareable selections. Other highlights include the slow-cooked chicken sandwich and the buffalo cauliflower burger, the latter of which will impress vegetarians and carnivores alike.
Edukos Beer House is located at 1701 West Flagler Street, Suite 101, Miami, FL 33135. For more information, visit their official website.
Kosushi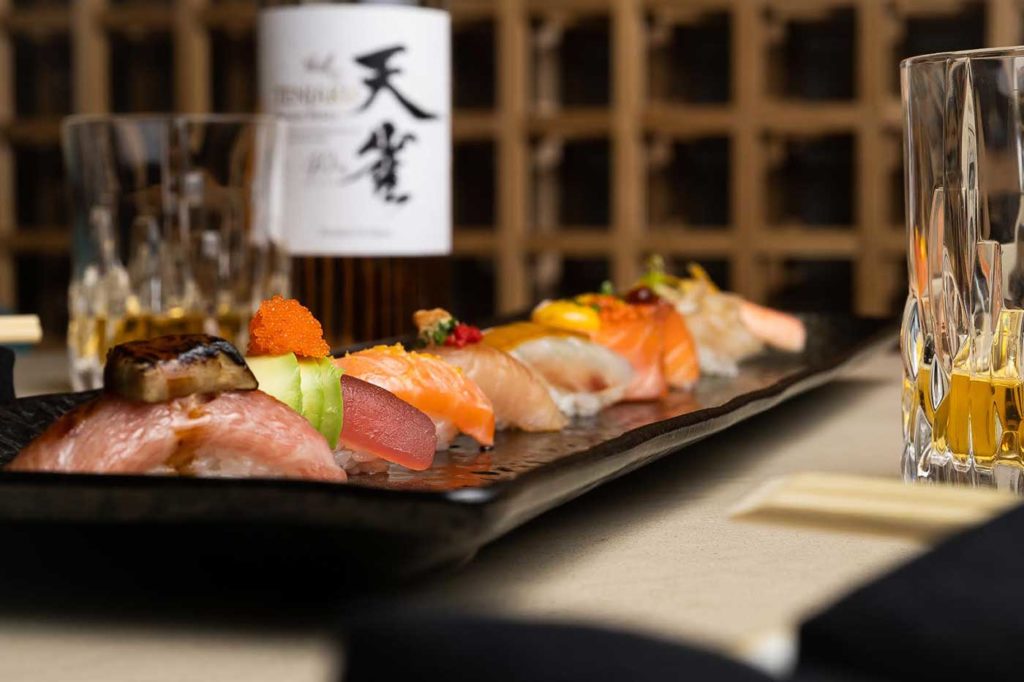 On the other side of the causeway is Kosushi, a South of Fifth gem. Known for its extensive sushi offerings, Kosushi features delicious proteins galore. Squid, salmon, tuna, crab, eel… You name it, and it's likely here. Expect to find a bevy of non-sushi fare as well: baked cauliflower, grilled prawn, wagyu gyoza, and spicy shrimp are just a few of the hot dishes. One thing's for sure: You won't leave hungry.
Kosushi is located at 801 South Pointe Drive, Miami Beach, 33139. For more information, visit their official website.
Osteria del Teatro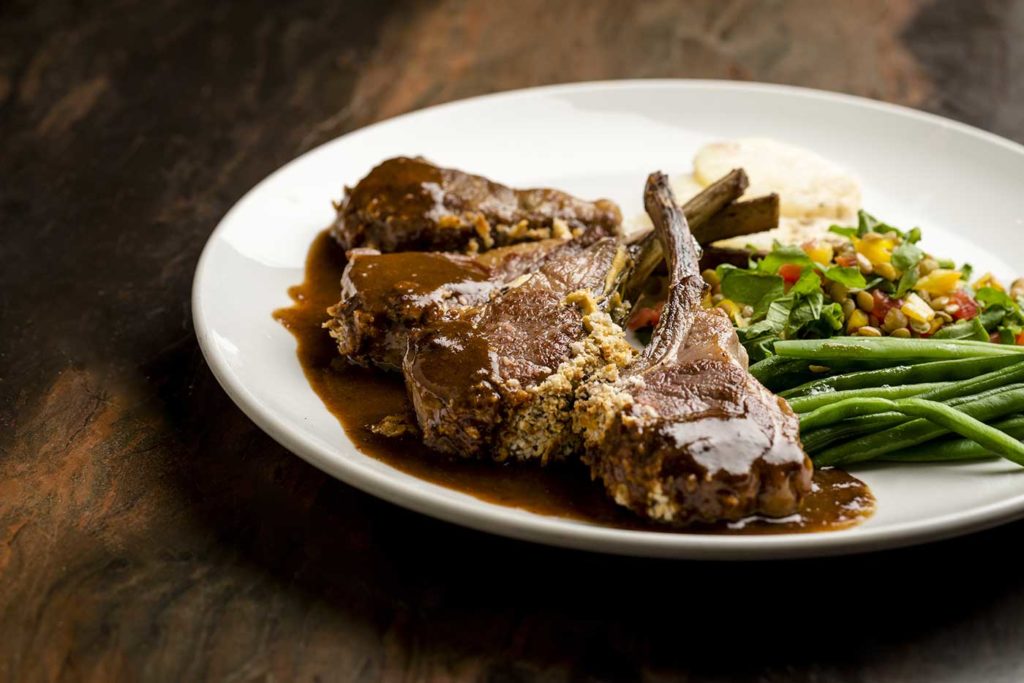 Osteria del Teatro is home to one of the largest menus on South Beach, but did you know there's also an entire secret menu available? The "verbal specials" at this Miami Beach Italian spot add another eight or so selections to an already extensive list of mouthwatering fare. There's just so much to choose from that bringing a few friends is a must. Do some serious diet damage with specialties like Bufala mozzarella, pesto agnolotti, squid ink linguine, and veal scallopini. Everything is large enough to share, so dig in!
Osteria del Teatro is located at 1200 Collins Avenue, Miami Beach, FL 33139. For more information, visit their official website.
Pubbelly Sushi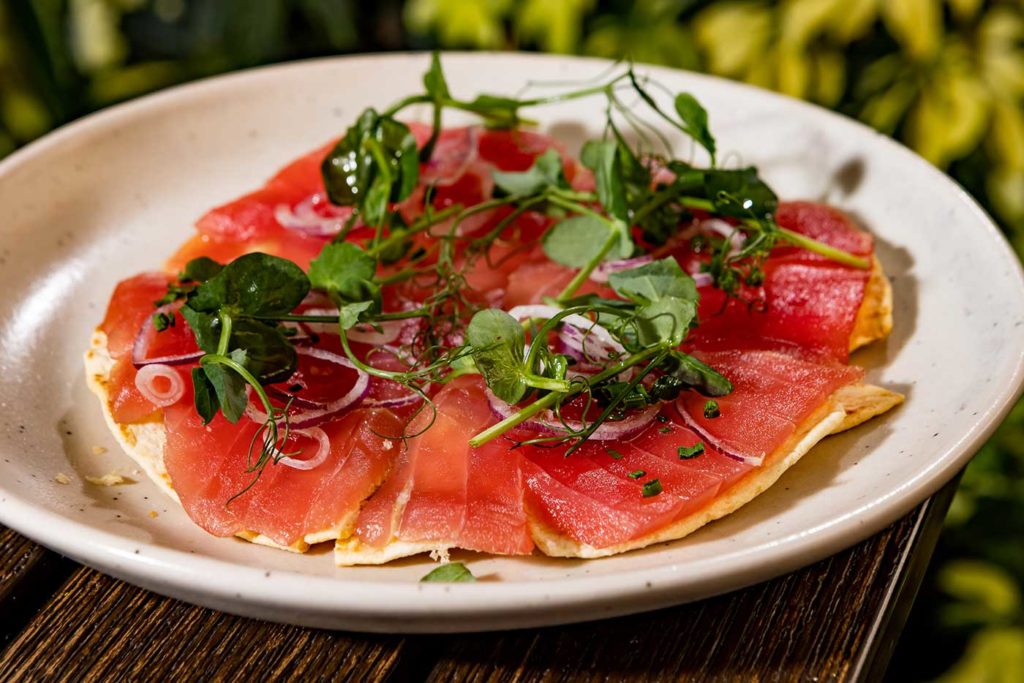 You'll be hard-pressed to find a bigger menu in the entire city than the one at Pubbelly Sushi. The beloved Asian-inspired concept from the Pubbelly team is HUGE, and words barely do it justice. Expect dozens upon dozens of delicious delights to share with friends and family. Some of the more popular items include the salt and pepper squid, the tostones with ceviche, the lobster dynamite and the wagyu chimichurri. Repeat visits are a must to make the most of this spot.
Pubbelly Sushi has multiple locations throughout South Florida. For more information, visit their official website.
Shelter
Shelter in Wynwood is known for its mix of pizzas and Argentine bites. Hailing from Brooklyn, the spacious eatery offers a delightful menu that's ideal for splitting. Expect to find table snacks like prosciutto and manchego, alongside new favorites like cod croquettes, crispy artichokes, and truffle mac.
The empanadas are definitely worth a look; they're a little pricier than what you'd find at your local ventanita but the $6 premium makes sense once you take a bite. Order a soppressata pizza or the beef milanesa, and you've already got plenty to share.
Shelter is located at 10 NE 27th Street, Miami, FL 33127. For more information, visit their official website.
The Wagyu Bar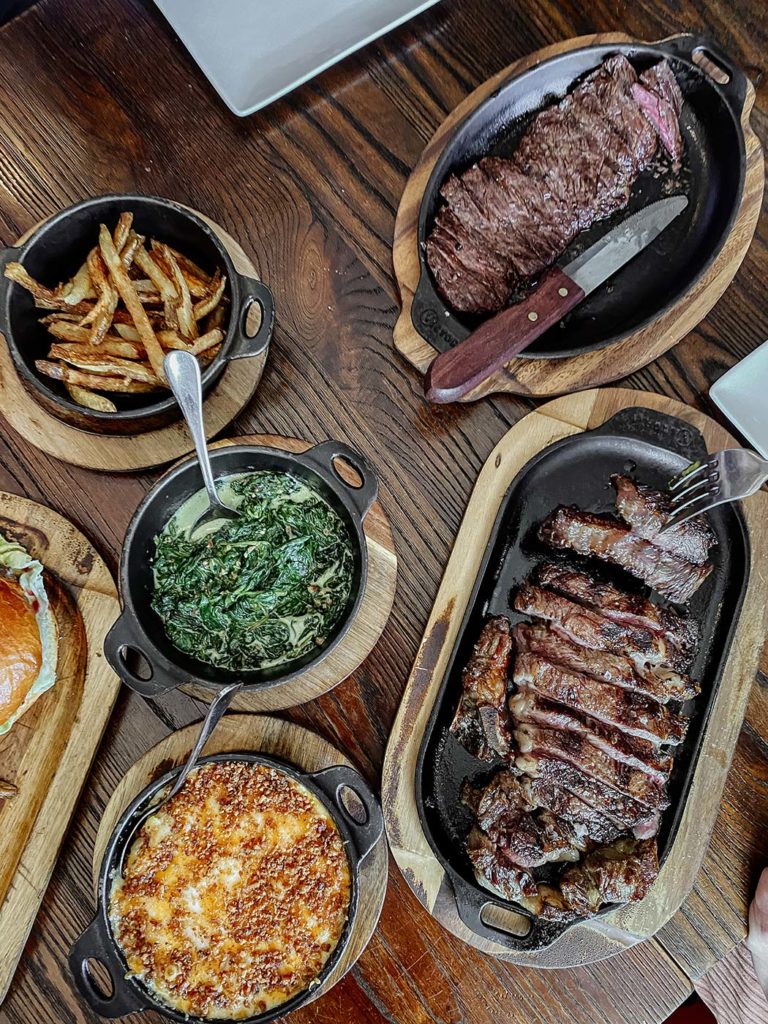 Love steak? Then you'll love The Wagyu Bar in Coral Gables. Your experience at the humble steakhouse will not only be tasty, but also educational. This is one place that puts a huge emphasis on letting the customer know exactly what they're eating.
You'll find a large chart breaking down beef grading, and you'll leave with a greater appreciation of what goes into a great piece of steak. Some of our recommendations: the dry-aged Kansas Steak, any of the ribeyes, and the parrillada for four – meats on meats on meats – are all perfect for sharing.
The Wagyu Bar is located at 2257 Coral Way, Miami, FL 33145. For more information, visit their official website.