Maybe your friend is moving away. Maybe you're the one moving away. Regardless of whose farewell it is, these six spots will leave you with great memories of the 305.
Casa Isola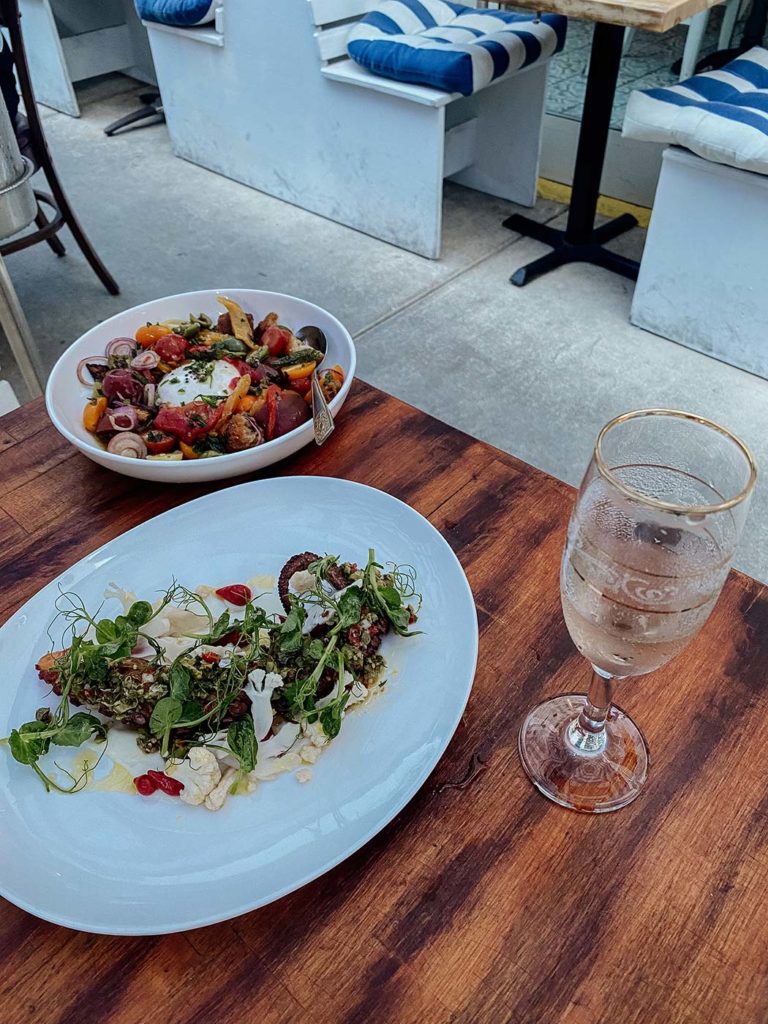 Bid farewell with an Italian feast to remember. At Casa Isola, pasta dishes and wine options are plentiful. The Sunset Harbor establishment serves up memorable selections like tuna crudo, wild mushroom polenta, rigatoni alla vodka, and more. Portions are gigantic, so the more the merrier here. If it's available, the Sunday Sauce with short rib meatball, pork rib, and Italian sausage is always a good time.
Casa Isola is located at 1418 20th Street, Miami Beach, FL 33139. For more information, visit their official website.
Leku
Allapattah isn't usually a neighborhood that comes up in conversations about Miami food, but it's home to one of the city's top spots: Leku. The Basque restaurant is a sight to behold, as is the food. The presentation is top-notch; you'll find yourself wanting to post countless images. Menu highlights include the beet tartare, wild mushroom rice, slow-cooked rack of lamb, and the whole branzino.
Leku is located at 1100 NW 23rd Street, Miami, FL 33127. For more information, visit their official website.
Riviera Focacceria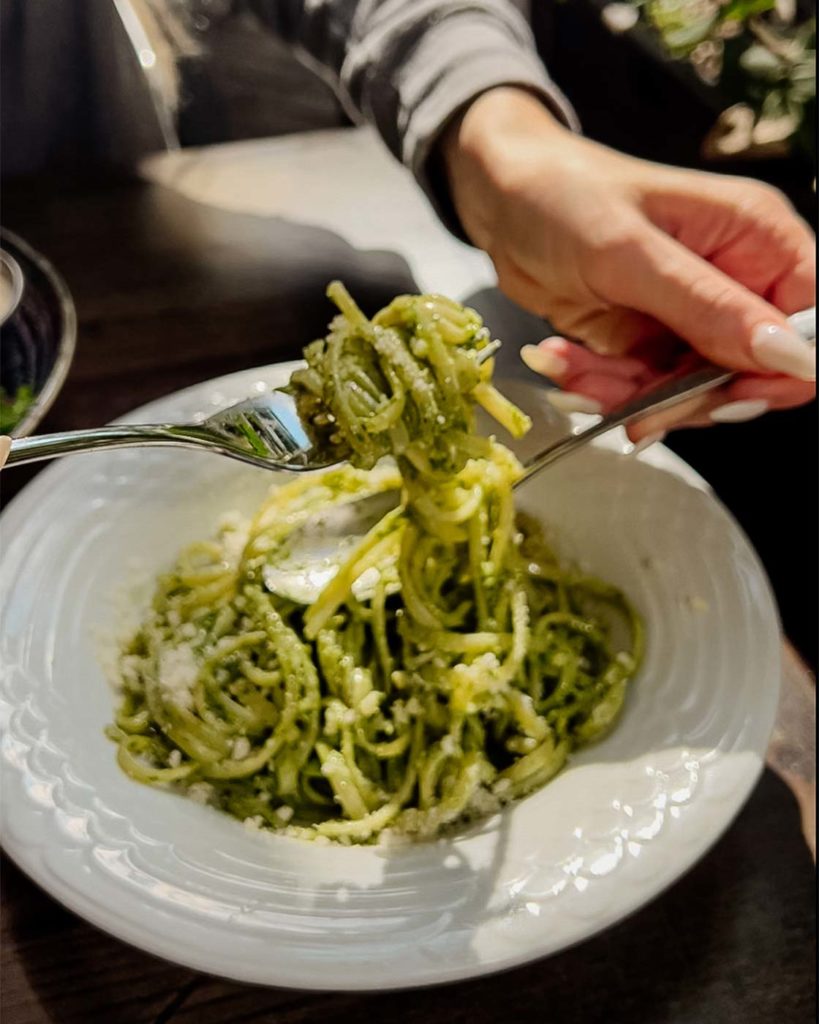 For a more low-key farewell meal, consider Riviera Focacceria in Midtwn Miami. The unassuming eatery boasts a flavorful array of specialties like the oh-so-addicting focaccia con formaggi, a cheese-filled delight; it even comes with its own warning label. Other highlights on the extensive menu include ravioli ragu Genovese, chicken Milanese, and the seafood linguine.
Riviera Focacceria is located at 3252 Buena Vista Boulevard, #110, Miami, FL 33137. For more information, visit their official website.
Root & Bone
Love Southern food? Then head on down to South Miami for a great time at Root & Bone. The menu at this neighborhood favorite is packed with classics like mac and cheese, fried green tomatoes, shrimp and grits, biscuits, and more. There's a lot to like here, especially the signature sweet tea-brined fried chicken – a must during any visit. And yes, there's a ton of whiskey.
Root & Bone is located at 5958 South Dixie Highway, Miami, FL 33143. For more information, visit their official website.
Toscana Divino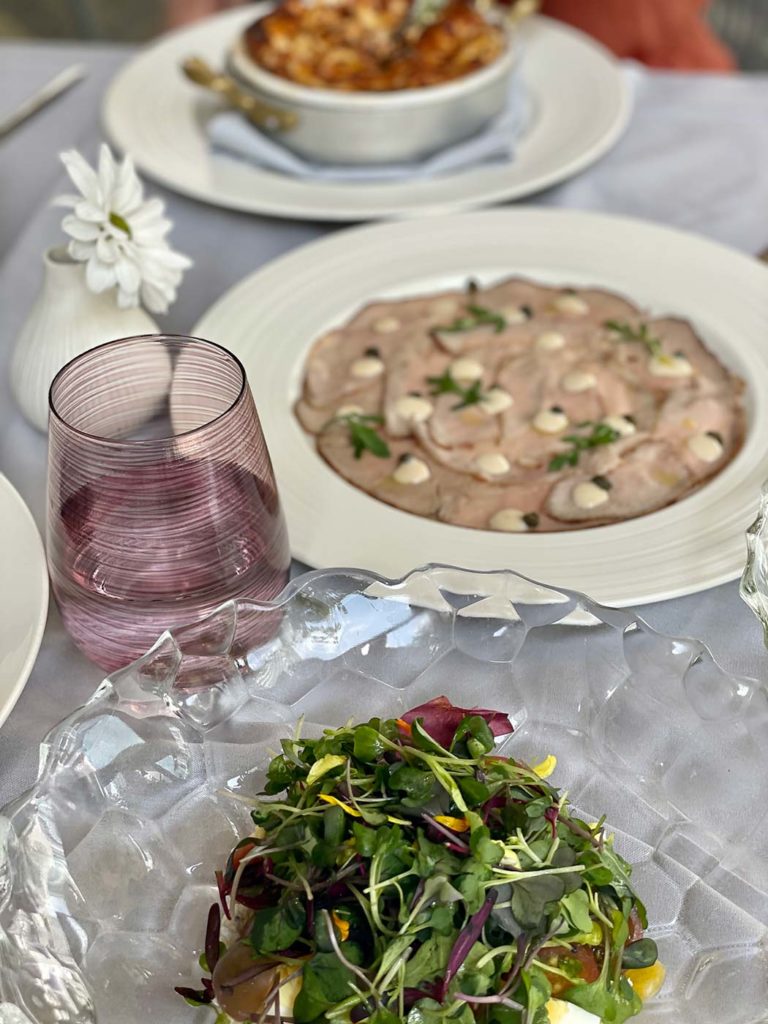 Farewell meals should feature delicious food and drinks, and Toscana Divino offers both in spades. The Brickell staple is an Italian institution, boasting incredible pasta dishes and one of the largest wine selections in the city. Emphasis on largest: There are hundreds upon hundreds of bottles up for grabs. The breadth of options can be overwhelming for some, but the sommelier will help find you the perfect pairing for items like burrata and prosciutto, octopus puttanesca, ossobuco, buffalo ricotta, and spinach tortelli.
Toscana Divino is located at 900 South Miami Avenue, #185, Miami, FL 33130. For more information, visit their official website.
The Wagyu Bar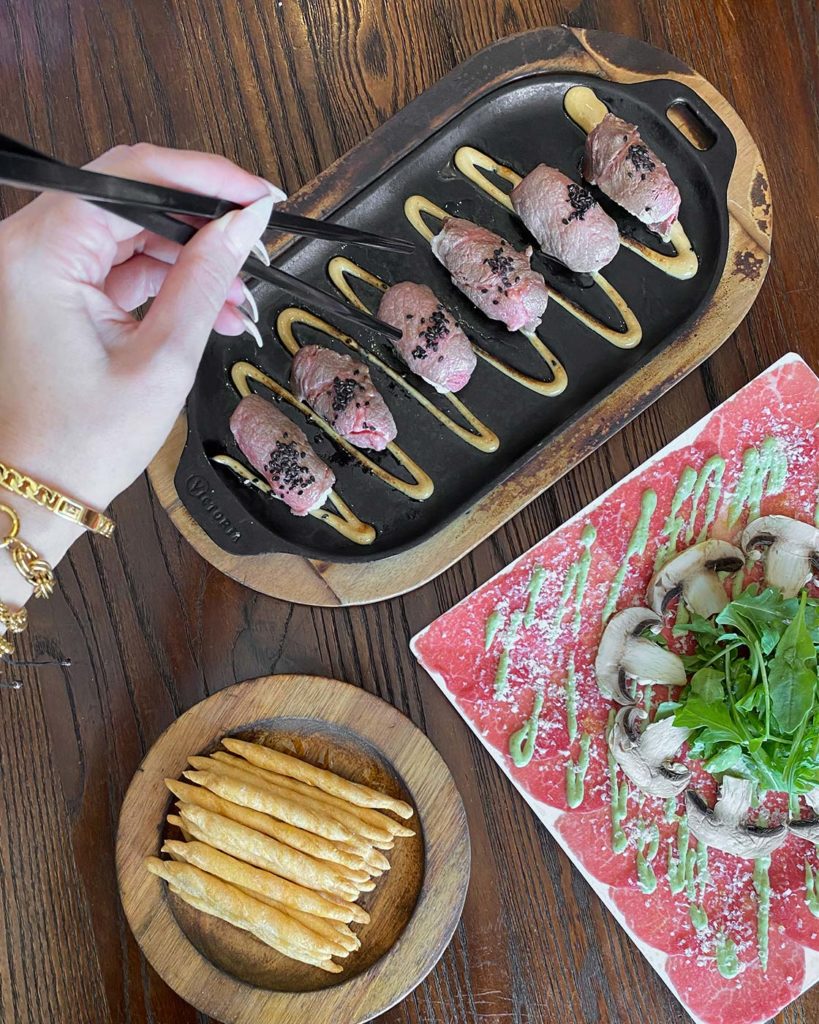 There's no shortage of steakhouses in Miami, but many of them can be fairly expensive and stuffy. That's not the case at The Wagyu Bar, a Coral Way casual steakhouse. Come as you are and enjoy some of the best cuts in town. Expect to find the usual favorites like ribeye and filet mignon alongside less common selections like Denver steak and tomahawks; you'll even find wagyu flights here! There are also burgers, seafood items, and other non-steak choices, but the steaks are the star of the show.
The Wagyu Bar is located at 2257 Coral Way, Miami, FL 33145. For more information, visit their official website.