First dates can be nerve-wracking, but the right restaurant can make conversation and fun a lot easier. The next time you're going on a first date, keep one of these seven spots in mind.   
Buya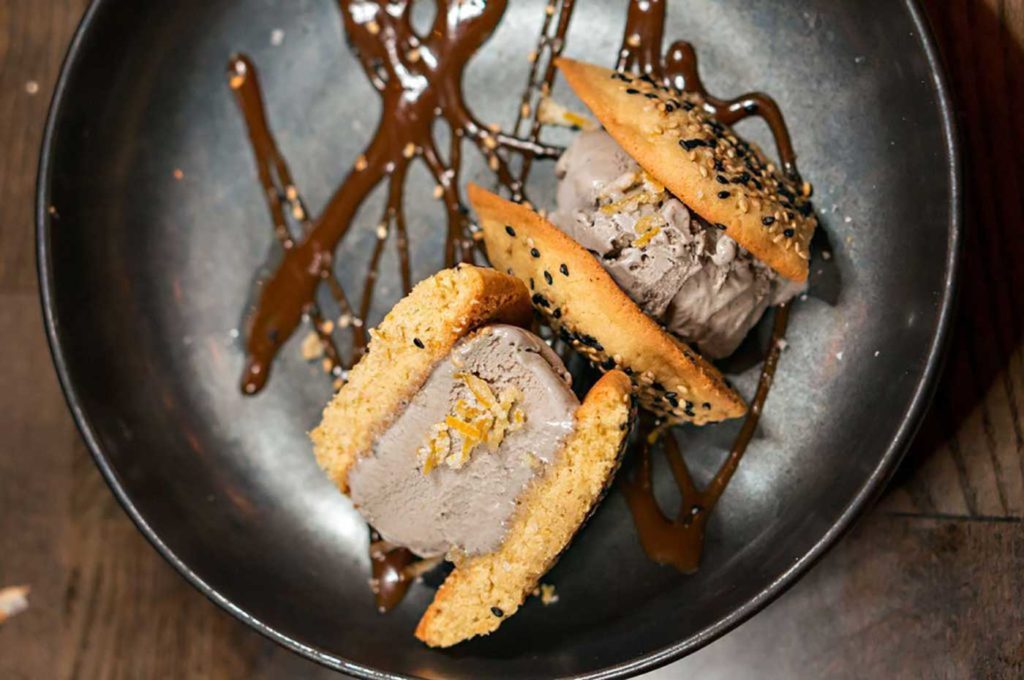 Buya is an ideal first-date spot for multiple reasons. 1) Its menu is huge, so there's something for everyone, and 2) the dishes are all designed for sharing, so expect to get up close and personal with your date. Items like the karaage chicken, yellowfin tuna sashimi, crispy Hamachi kama, and pork belly are all highlights among the extensive offerings, and the sake selection is stellar. Another advantage of Buya: It's super affordable, so if the date turns sour, at least you didn't spend a ton.
Buya is located at 250 NW 24th Street, Miami, FL 33127. For more information, visit their official website.
Doma
Southern Italian cuisine awaits you and your date at Doma, one of Wynwood's latest additions. The gorgeous space will make your jaw drop; this is definitely one place that will wow anyone you bring. On the menu: delectable delights like zucchini blossoms tempura, braised veal ossobuco, Hamachi carpaccio risotto, and bucatini cacio e pepe. A full cocktail bar rounds out the extensive offerings. Doma has everything you need for a memorable first date.
Doma is located at 35 NE 26th Street, Miami, FL 33137. For more information, visit their official website.
Miami Diner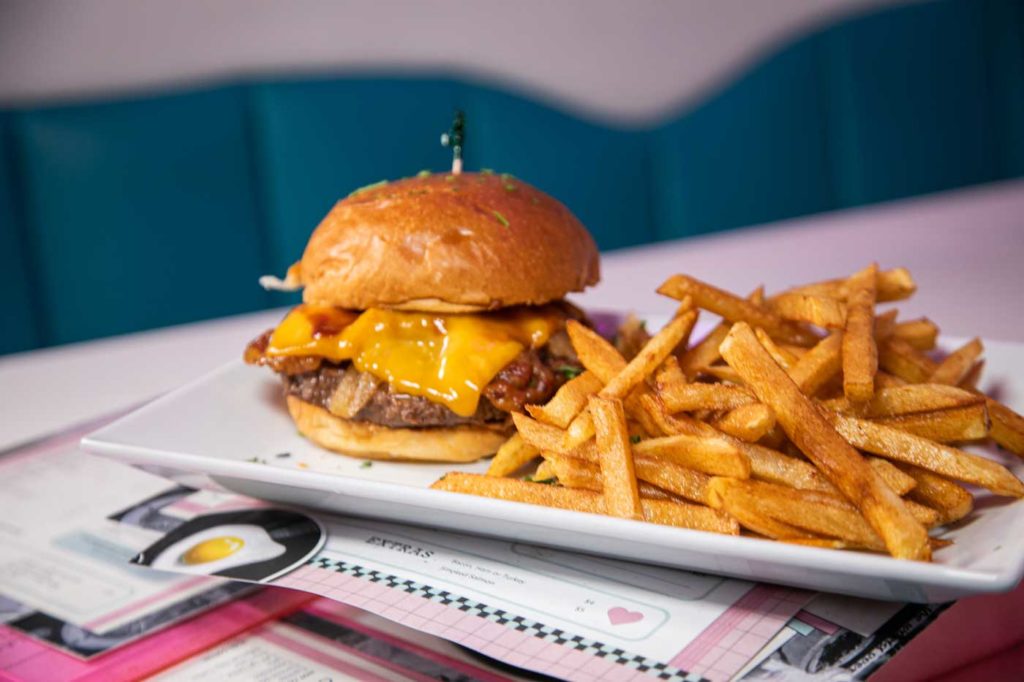 Step into a time machine with your date at Miami Diner, a retro American diner that's a nostalgic blast. Conveniently located in Downtown Miami and Miami Beach, Miami Diner serves up all the comfort food classics like burgers, milkshakes, subs, pastas, and more. The restaurant also serves alcohol and is open for breakfast, lunch, and dinner. Some favorites include the meatball sub, the Juicy Lucy, and the chicken tenders—but everything is great.
Miami Diner has two locations – one in Downtown Miami and one on Miami Beach. For more information, visit their official website.
Oche
Oche—one of the newest spots on this list—has brought "gastro-gaming" to Miami Beach. If you play darts, the name should ring a bell: The oche is the line which a player stands behind while playing darts. So naturally, the spacious establishment is both a restaurant and a darts spot—a perfect combo for first dates. Enjoy shareable plates such as crab cakes, crispy chicken sliders, popcorn, and pizzas while you play a few games. Even if the date doesn't work out, this is a place you'll want to visit again with friends.
Oche is located at 200 South Pointe Drive, Miami Beach, FL 33139. For more information, visit their official website.
Pubbelly Sushi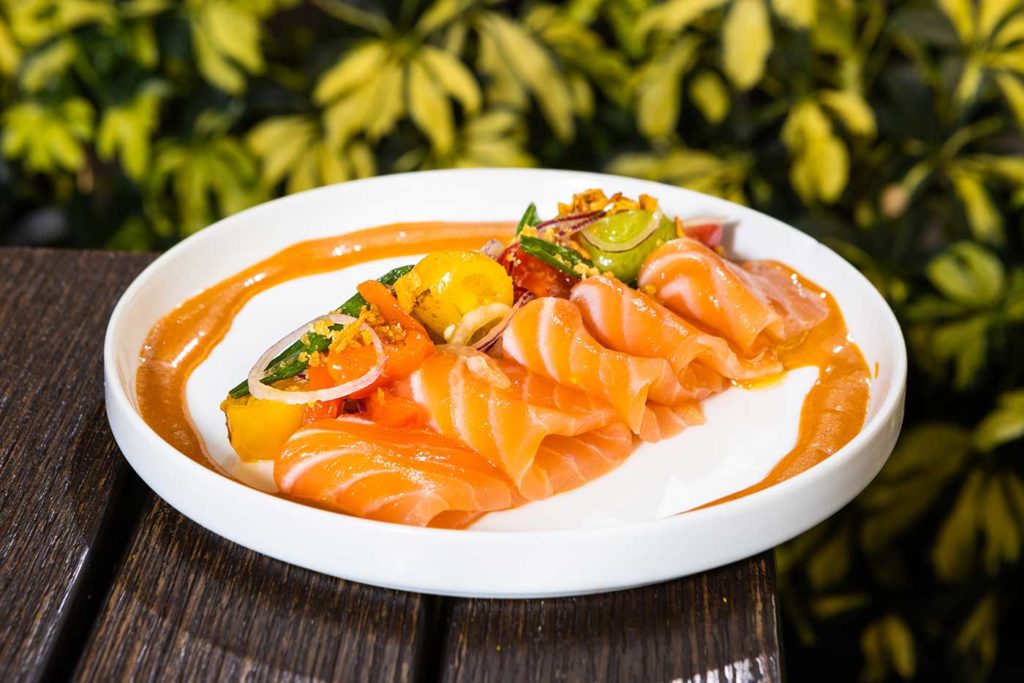 Pubbelly Sushi is another first-date spot that's perfect for any palate. The beloved eatery boasts an enormous menu of Asian specialties sure to impress. Stick to lighter fare like the rolls—the butter krab roll is a must—or nosh on grilled selections like the baby bok choy, miso black cod, spareribs, and lamb chops. There really is no wrong choice here—yours truly has eaten 95% of the menu. Each of the restaurant's four locations also features a full liquor bar with tasty sake drinks and creative cocktails. Your date will definitely be impressed.
Pubbelly Sushi has locations in Brickell, Aventura, Miami Beach, and Dadeland. For more information, visit their official website.
Riviera Focacceria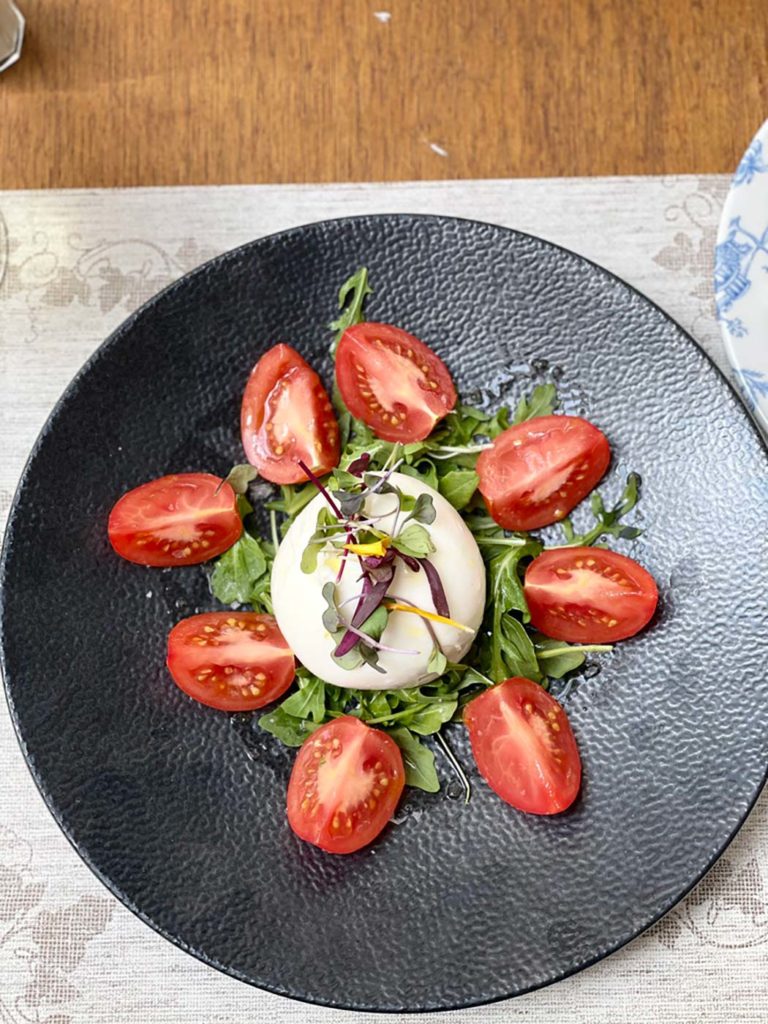 Few cuisines are as romantic as Italian, so why not treat your date to the best? At Midtown's Riviera Focacceria, guests will find delicious pastas and entrees to indulge in. All meals must start with the focaccia con formaggio, which comes with its own warning about how addicting it is. We won't waste time describing it—just get it. Other notable dishes include the ravioli ragu Genovese, the orecchiette ai broccoli and the branzino alla Grigia. All of these selections are generously portioned, so we encourage you to share.
Riviera Focacceria is located at 3252 NE Buena Vista Boulevard, Suite 110, Miami, FL 33137. For more information, visit their official website.
The Doral Yard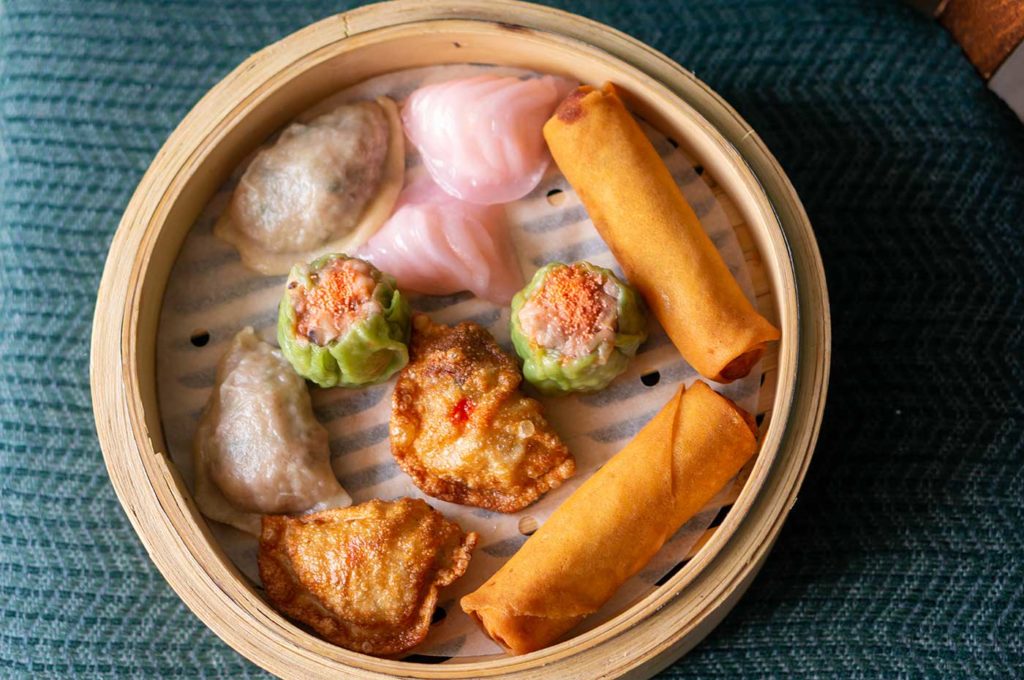 For a more casual first date, consider The Doral Yard and its many vendors. The Downtown Doral community hub is packed with food offerings like Un Pollo (Venezuelan), Yip (dumplings), and Della Bowls (plant-based bowls). Aside from the food, the venue usually has some sort of programming going on. You might stumble upon a concert, workshop, or another event that's sure to bring you and your date a little closer. Just don't forget to grab dessert at Paletas Morelia or Santo Dulce before you go.
The Doral Yard is located at 8455 NW 53rd Street, Suite 106, Doral, FL 33166. For more information, visit their official website.