When hunger strikes late at night, what should you do? You could always raid the fridge, but if you're already out and about, that's not really an option. Fortunately, these four Miami Beach restaurants are stay open to satisfy any late-night food cravings. Just remember: We're in the middle of a pandemic, so times are subject to change.
Bodega Taqueria y Tequila
If it's late and you're hungry, head on over to Bodega Taqueria y Tequila for some tasty bites to tide you over. This SoBe hotspot is currently open until midnight every day, and it boasts a flavorful menu of Mexican fare.
Tacos are one of the main draws, and there is no shortage of proteins to nosh on. Carnitas, steak chimichurri, and tequila shrimp are just a few of the many options available around the clock. Burritos, quesadillas, and bowls are also around to help you end your night on a high note. Did we mention there's a full bar, too?
Bodega Taqueria y Tequila is located at 1220 16th Street, Miami Beach, FL33139. For more information, visit their official website.
CJ's Crab Shack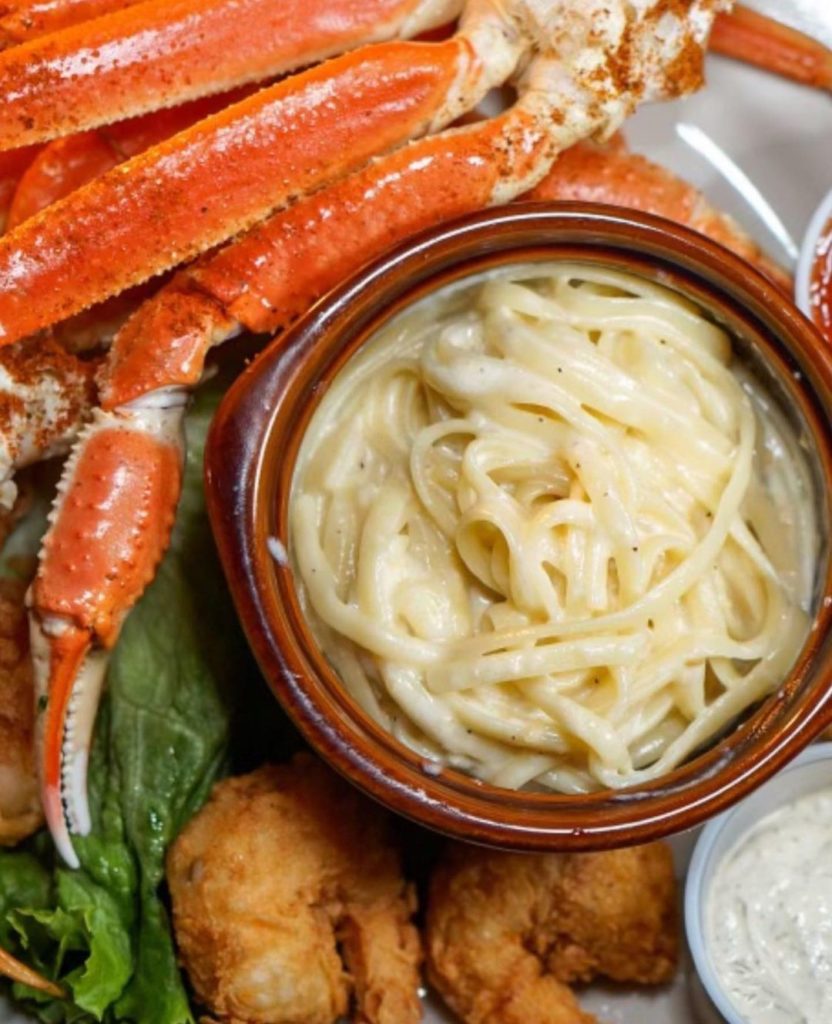 While you're bar hopping along Ocean Drive, grab a seat at CJ's Crab Shack for some late-night food. A prime spot for people watching, CJ's Crab Shack is jammed packed with hefty crab dishes and more to help keep your night going strong.
Currently open until midnight daily, guests can enjoy everything from hearty appetizers like crab dip and fried popcorn shrimp to impressive entrees like snow crab, fish and chips, and seafood pasta. There are also non-seafood dishes available, including rib eye, buffalo wings, and chicken fingers. Make sure to grab a specialty drink while there; cocktails like the summertime sangria and hurricane Molly pack a punch and are a steal at $12 each.
CJ's Crab Shack is located at 600 Ocean Drive, Miami Beach, FL 33139. For more information, visit their official website.
Lobster Shack
Just like crab is king at CJ's Crab Shack, Lobster Shack is all about its namesake crustacean and perfect for Miami late-night dining. The casual South Beach joint has two convenient locations that are open until midnight daily, so you're never too far away from late-night grub. On the menu: fried lobster, lobster salad, lobster tacos, lobster rolls and – of course – Live Maine lobster.
The lobster roll section features the most variety, as you can stick to the classic roll or get a little more creative with a Cajun roll or a South Beach roll (bacon, slaw and avocado). If you're particularly hungry, there's a Poseidon roll stuffed with lobster, king crab and blackened shrimp. Other seafood options include fried fish, fried shrimp and stone crabs. Word of advice: Don't count calories here.
Lobster Shack is located on South Pointe and Lincoln Road. For more information, visit their official website.
Villa Azur
For a luxurious late-night dine in Miami Beach, consider the iconic Villa Azur. The Mediterranean eatery is known for its lavish décor and exquisite cuisine – as well as its party vibes. Imagine a grand French villa – turned up to 11. Sit down and indulge in items like truffle burrata, spaghetti alla chitarra and veal rib chop. Afterward, don't be surprised if you see the dining room turn into a dance floor with DJs and other live entertainment. Dress to impress, and get ready for a night to remember.
Villa Azur is located at 309 23rd Street, Miami Beach, FL 33139. For more information, visit their official website.