Few things hit the spot like a nice bowl of mac and cheese. The classic comfort food just makes everything better. So where can you find some of the best mac and cheese in Miami? Pop into one of these five spots.
BBQ and Craft Company
BBQ & Craft Company is the Brickell spot for all things BBQ—and that includes mac and cheese. Whether you opt for the smoked half chicken, beef brisket, the enormous dino rib, or one of BBQ Craft's other specialties, no meal is complete without the restaurant's signature side. What makes it so good? It's the gruyere, smoked gouda, white cheddar, and cornbread crumbs. It's a meal in itself.
Mac and Chess
If mac is in the restaurant's name, you know it's going to be good there. Case in point: Mac and Chess. Why is chess in the name? Because mac isn't the only attraction at this West Kendall spot—the restaurant is also known for its tabletop games. As you nosh on plates like the Mac Dog (a hot dog topped with mac) and Mac fries (fries topped with mac), you can also kill time with childhood classics like Battleship, Monopoly, and Clue. Don't forget to try their extensive craft beer selection, too.
Mac and Chess is located at 12486 SW 8th Street, Miami, FL 33184. For more information, visit their official website.
RED South Beach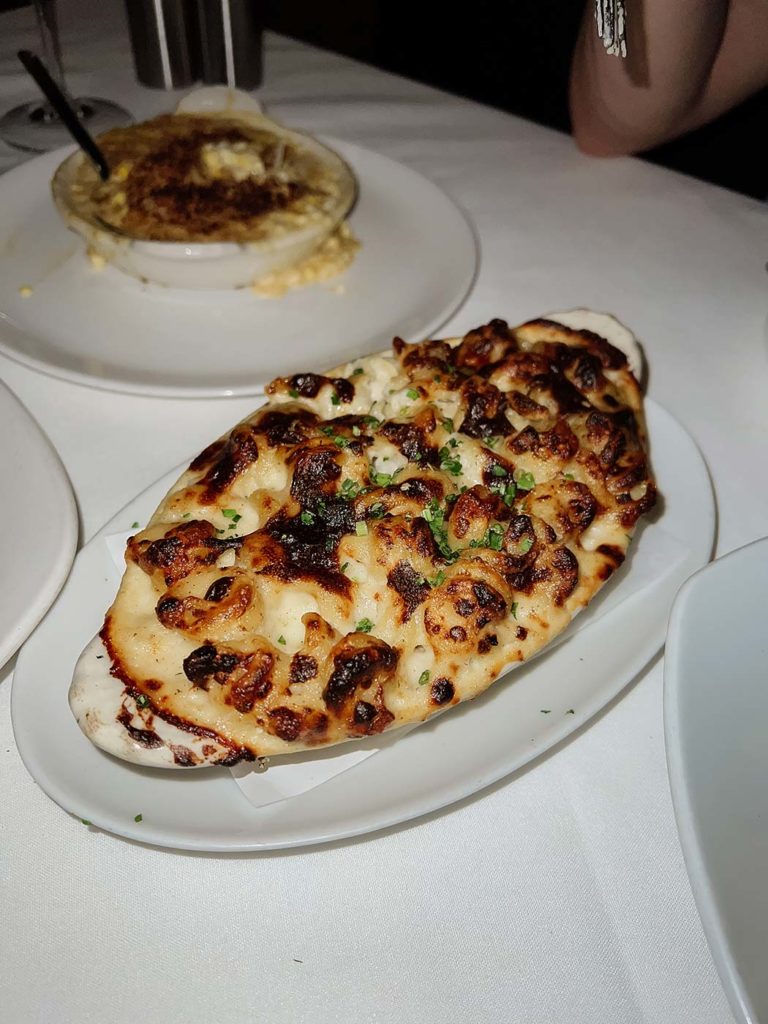 If you've been to RED South Beach, you know that everything at this South of Fifth establishment is big—both in flavor and size. The mac and cheese at this steakhouse is no exception. Once you've nailed down your entrees—we recommend the Certified Angus Beef prime ribeye and the free-range veal chop—you need to save room for the eatery's famous 4-cheese side. We aren't going to waste any time describing it… you just need to try it for yourself.
The Wagyu Bar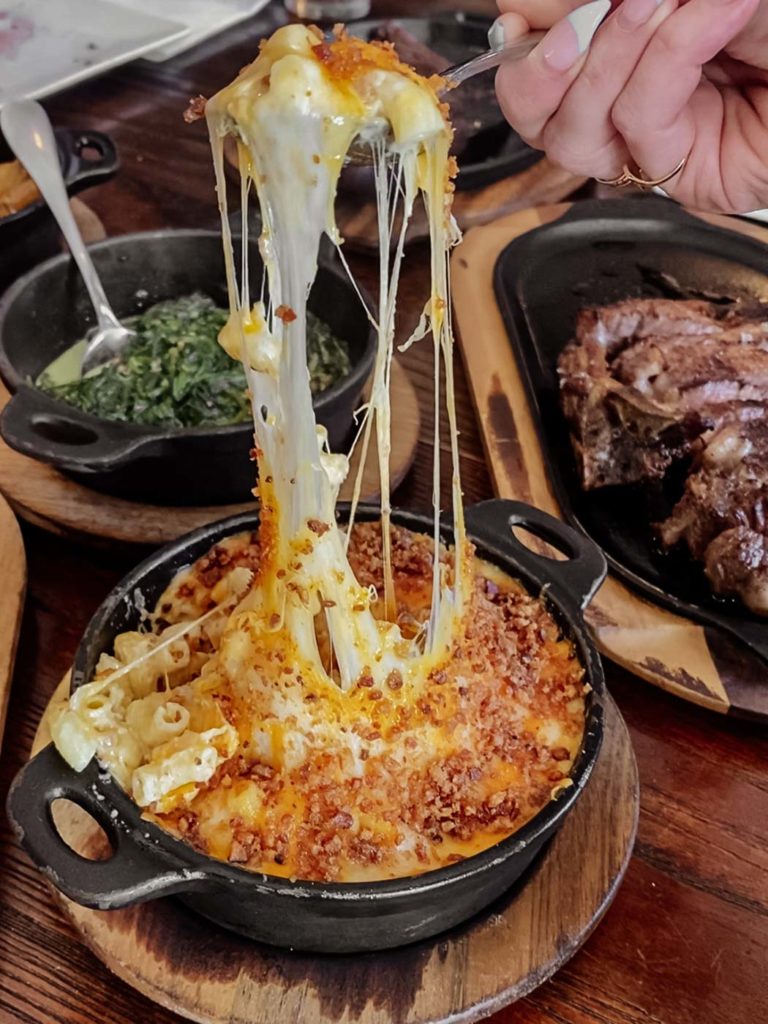 Many steakhouses can be notoriously stuffy. Not The Wagyu Bar: This casual Coral Way eatery welcomes everyone and boasts one of the most diverse steak menus in town. The meats are clearly the star of the show here, but the sides deserve just as much love. Selections like roasted heirloom carrots, blood sausage, and mashed potatoes are always good choices, but the true standout side is the bacon mac and cheese. It's only $8 and can feed at least people. At that price point, it's a no-brainer.
World Famous House of Mac
World Famous House of Mac doesn't waste any time letting guests know what they're all about—the name says it all. The beloved pasta is the eatery's bread and butter, and it shows. You'll find all sorts of variations at House of Mac's three locations (Overtown, North Miami Beach, and Orlando). You can stick to the signature five-cheese truffle mac or branch out with buffalo chicken mac and cheese, Philly mac and cheese, pizza mac and cheese, and jerk chicken mac and cheese. Just don't tell your doctor.
World Famous House of Mac has locations throughout Florida. For more information, visit their official website.