Any parent knows that taking kids out to eat can be a hassle and a half – especially when there's no kids menu. At these six child-friendly restaurants in Miami, the whole family can enjoy a great meal.
Clutch Burger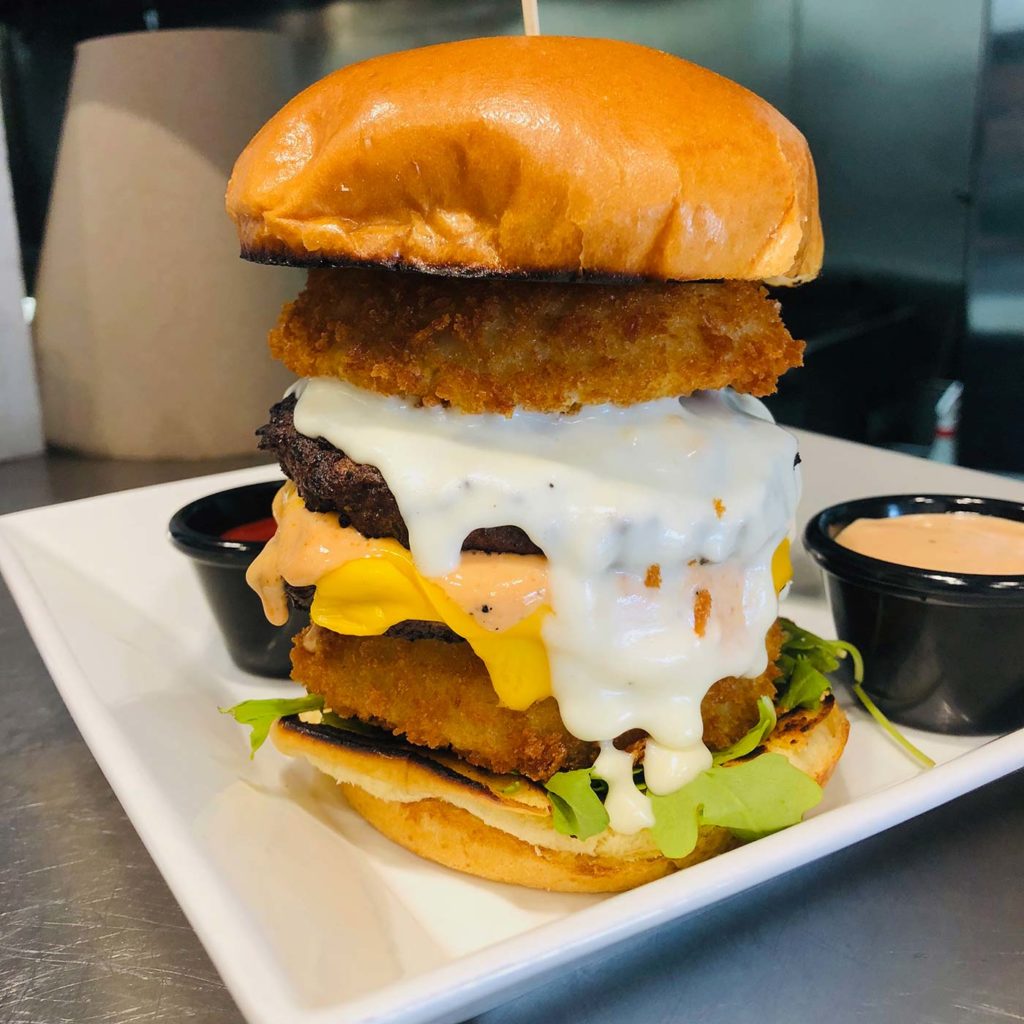 Coral Gables' Clutch Burger is known for its giant selections that are bigger than your kid's head. The slogan "Never Basic, Always Clutch" extends to the children's menu that features items like wagyu mini burgers, a kids hot dog, and a chicken sandwich. Of course, your kid can also enjoy regular selections, too, like the Bad and Bougie with black truffle butter or The 305 with a tostone bun, but we suggest cutting these dishes in half; they're a lot.
Clutch Burger is located at 146 Giralda Avenue, Coral Gables, FL 33134. For more information, visit their official website.
The Doral Yard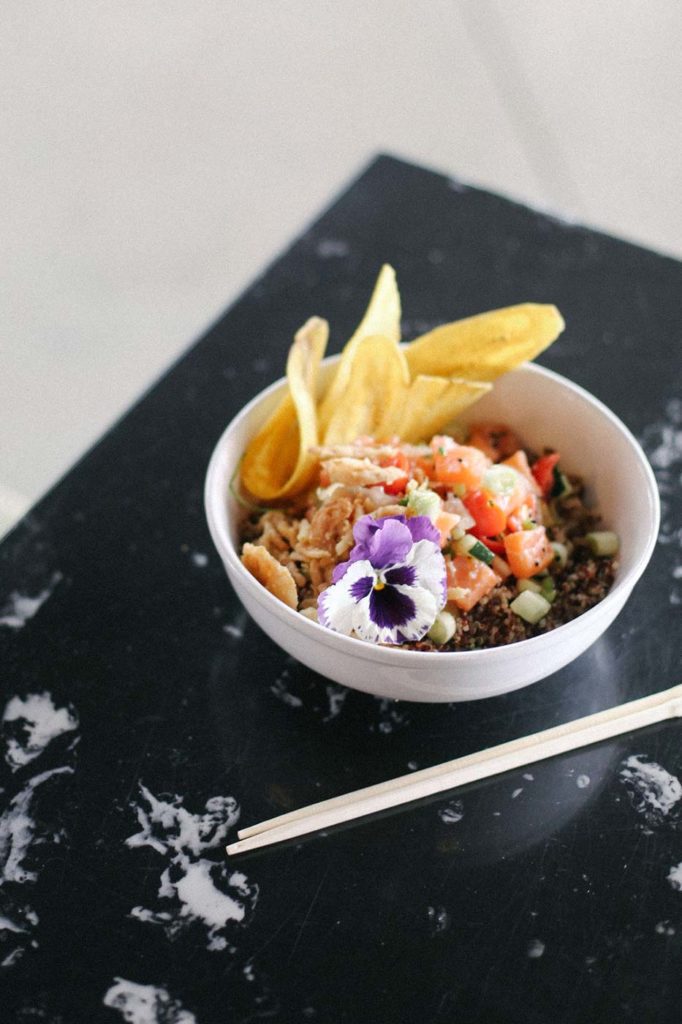 The Doral Yard is the definition of family-friendly fun. Not only are there multiple vendors to dine at, but there's almost always some sort of programming going on – particularly live music. For something on the lighter side, pick up a healthy bowl at Della Bowls or Pokekai. Un Pollo (Venezuelan) and Yip (Asian) are other tasty options. Just make sure everyone has room for pops and churros from Paletas Morelia and Santo Dulce.
The Doral Yard is located at 8455 NW 53rd Street, Suite 106, Doral, FL 33166. For more information, visit their official website.
Little Brazil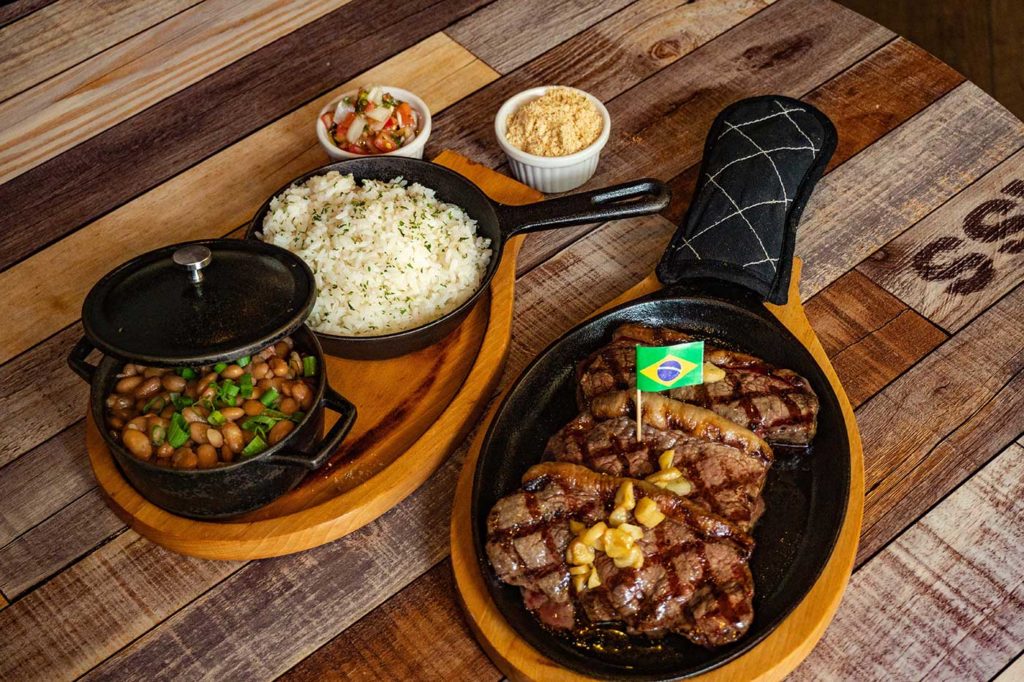 The first thing you'll notice about Little Brazil on Miami Beach: the enormous menu. This enormous menu is home to delicious selections for both adults and children. For the former demographic, there's a ton of steak and Brazilian specialties to be had. For the latter, there are chicken fingers, spaghetti, and beef strips. Needless to say, the whole family will leave full and satisfied at this kid-friendly Miami spot.
Little Brazil is located at 6984 Collins Avenue, Miami Beach, FL 33141. For more information, visit their official website.
Lobster Shack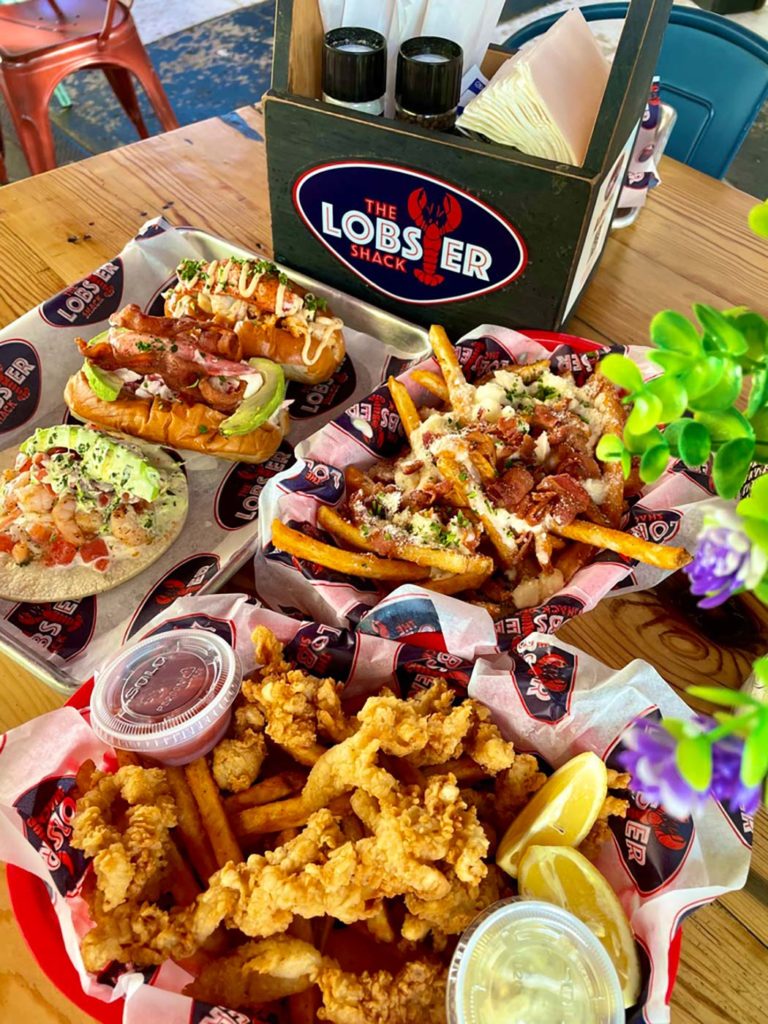 Lobster Shack's casual vibes make it an ideal spot for a family outing. While lobster rolls, snow crab, and fish in a bag might be too much for children, Lobster Shack also offers more kid-friendly fare like grilled cheese, toasty peanut butter and jelly, and cheese quesadillas. All of these items come with a side like strawberries, chips, or fries. And while your kids are enjoying their meal, you can enjoy stiff cocktails like Lobster Shack's Famous Rum Punch and the South Beach Mojito.
Lobster Shack has two locations on Miami Beach: Lincoln Road and South Pointe. For more information, visit their official website.
Ms. Cheezious
Kids and adults alike love grilled cheese sandwiches, and Ms. Cheezious offers them in spades. Guests can build their own sandwich, or choose from mouthwatering creations like the goat cheese and prosciutto, Southern fried chicken and waffle melt, and patty melt. There are even dessert ones like the S'mores Melt with roasted marshmallows, salted chocolate hazelnut spread and graham cracker crumble. You can't eat these sandwiches every day, but they're tasty treats for the family.
Ms. Cheezious is located at 7418 Biscayne Boulevard, Miami, FL 33138. For more information, visit their official website.
Sweet Dogs
Looking for a good hot dog? Look no further than Sweet Dogs in Flagami. The beloved local spot is known for its flavorful franks topped with grilled ham, smoked bacon, fried egg, sweet plantains, and other decadent accouterments.
The cozy shop names all of its main items after sports teams, and the Dolphin is a personal favorite despite it being a heart attack (totally worth it). The place is also home to some of the best mac and cheese you'll ever encounter. Best of all, it's cheap so bringing the whole family won't set you back much.
Sweet Dogs is located at 4749 SW 8th Street, Miami, FL 33134. For more information, visit their official website.