Desserts: Sometimes you have room for them, and sometimes you don't. While a great dessert can end your meal on a high note, a lackluster one will fill you with instant regret (and unnecessary calories).
So which ones are worth your while? These six restaurants are making sure their dessert menus make your meal all the more memorable.
Amare Miami
South of Fifth's Amare Miami is known for its spectacular Italian cuisine, and their desserts are no exception. You'll find all the classics including panna cotta and chocolate mousse, but it's their tiramisu that deserves a ton of praise. You've likely had tiramisu before: The coffee-flavored delight is a staple on most menus. But this one at Amare is a bit different – and better.
It's composed of 10 thin layers of crepes with light espresso and mascarpone cream; the crepes give the traditional dessert a boost in texture and flavor that edges out the usual preparation. The only downside: It eventually has to end.
Ariete
Devin Braddock is leading the pastry department at Coconut Grove's Ariete, and local foodies know that she means business. Having worked alongside Miami pastry legend Hedy Goldsmith, Braddock and her talented team have crafted an indulgent selection of desserts to complement Ariete's savory fare.
The concise menu features the beloved Ariete flan that's known for a very particular ingredient: candy cap mushrooms. While that inclusion may throw off some diners at first, all it takes is one bite to see that Ariete's adventurousness pays off. Here, guests will also find a new take on another classic sweet: the klondike bar. The Caramelia Klondike uses a tropilia magic shell and bitter banana caramel for a delicious end result.
Glass and Vine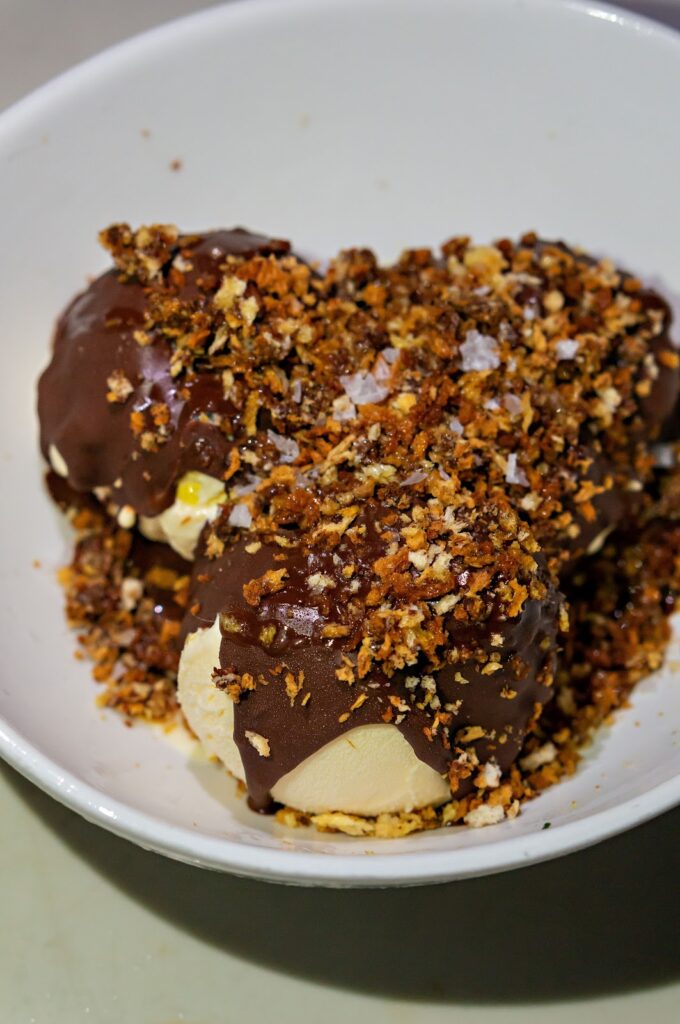 Coconut Grove's Glass and Vine is a neighborhood favorite, boasting a globally inspired menu and a gorgeous outdoor seating area. It's easy to fill up on succulent mains like lemon garlic pappardelle, steak frites and whole local snapper – portions are huge after all – but here's a tip: Don't do that.
Overdoing it with savory selections means less room for Glass and Vine's sweet side. Bread pudding, baked apple pie and "mile-high" double chocolate cake are some of the decadent options available, but our go-to is the olive oil magic shell.
The name doesn't do justice to the description: vanilla bean ice cream encased in a chocolate shell with buttered panko, olive oil and sea salt. It sounds like there's a lot going on (and there is), yet no one ingredient overpowers the other. It's a beautiful harmony of flavors – and perfect for cooling off in the South Florida heat.
La Fresa Francesa
Hialeah's La Fresa Francesa sticks out like a sore thumb in the Latin neighborhood – but for all the right reasons. Locals clamor for La Fresa's decadent offerings like French onion soup, croque madames and duck confit. That decadence extends to their dessert menu, which is home to some mouthwatering selections.
There are raspberry tarts, chocolate pot de crème and other classics up for grabs, yet we always find ourself gravitating to the extensive crepe offerings. Dulce de leche crepes, Nutella crepes, citron crepes … they're a doctor's worst nightmare, but as La Fresa puts it, French calories don't count. If you only choose one crepe, though, make it the salted butter crepe. To call it life-changing is an understatement.
Seaspice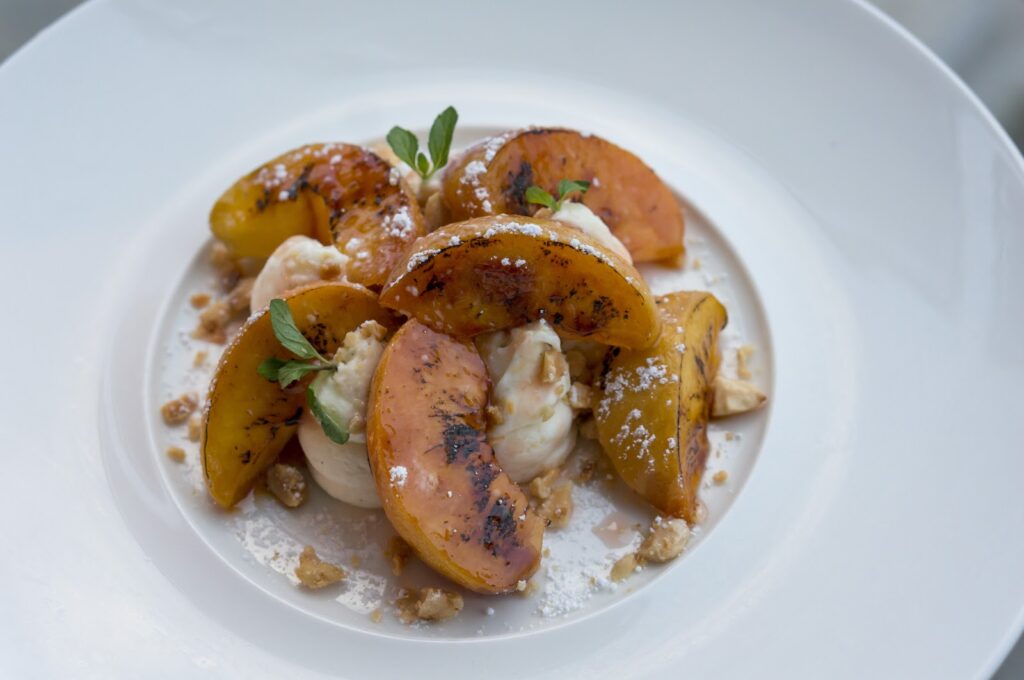 For dinner and a view, you'll be hard-pressed to find a better waterfront restaurant than Seaspice. The Miami River eatery is known for its globally inspired dishes and fine dining experience; expect to see a yacht or two dock during your meal. Alaska king crab croquettes, grilled wild prawns, Maine lobster risotto, A-5 wagyu … there's a lot to like here.
The dessert menu is no less impressive with elevated takes on tres leches and tropical pavlova, which both scream "Miami" and make for Instagram-worthy posts. The Guanaja chocolate cremoso is a classic, and first timers must definitely try this delectable dish; there's a reason it's been on the menu so long. Also, be on the lookout for seasonal desserts: Most recently, the Peaches and Cream blew our minds.
Should you want something light after such a rich meal, there's always ice cream and sorbet.
Sottosale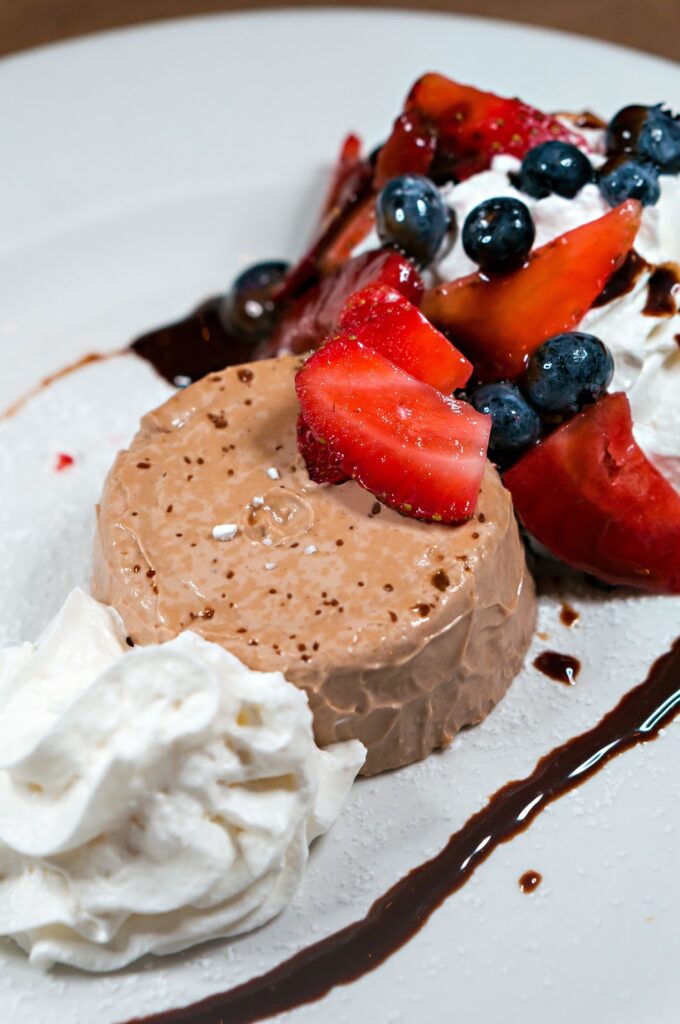 Over in MiMo, Sottosale is serving up classic Italian fare done right ­– pastas, pizzas and the whole nine yards. It's the kind of place to visit when you want hearty, homey dishes without breaking the bank. Even the simplest items like the Classica pizza with mozzarella cheese – a steal at $12 – are unforgettable. Another perfect example: Sottosale's array of desserts.
The Italian spot isn't reinventing the wheel with offerings like tiramisu and crème brulee, yet what they do serve tastes fantastic. One bite of the chocolate panna cotta is enough to have you seeing fireworks. Fans of panna cotta will love it, and non-fans will certainly be tempted to change their minds. It just tastes great – there's nothing else to say.