Desserts: Sometimes you have room for them, and sometimes you don't. While a great dessert can end your meal on a high note, a lackluster one will fill you with instant regret (and unnecessary calories).
So which ones are worth your while? These six restaurants are making sure their dessert menus make your meal all the more memorable. 
Ariete
Devin Braddock is leading the pastry department at Coconut Grove's Ariete, and local foodies know that she means business. Having worked alongside Miami pastry legend Hedy Goldsmith, Braddock and her talented team have crafted an indulgent selection of desserts to complement Ariete's savory fare.
The concise menu features the beloved Ariete flan that's known for a very particular ingredient: candy cap mushrooms. While that inclusion may throw off some diners at first, all it takes is one bite to see that Ariete's adventurousness pays off. Here, guests will also find a new take on another classic sweet: the klondike bar. The Caramelia Klondike uses a tropilia magic shell and bitter banana caramel for a delicious end result. 
Ariette is located at 3540 Main Hwy, Coconut Grove, FL 33133. For more information, visit their official website.
Buya Izakaya + Yakitori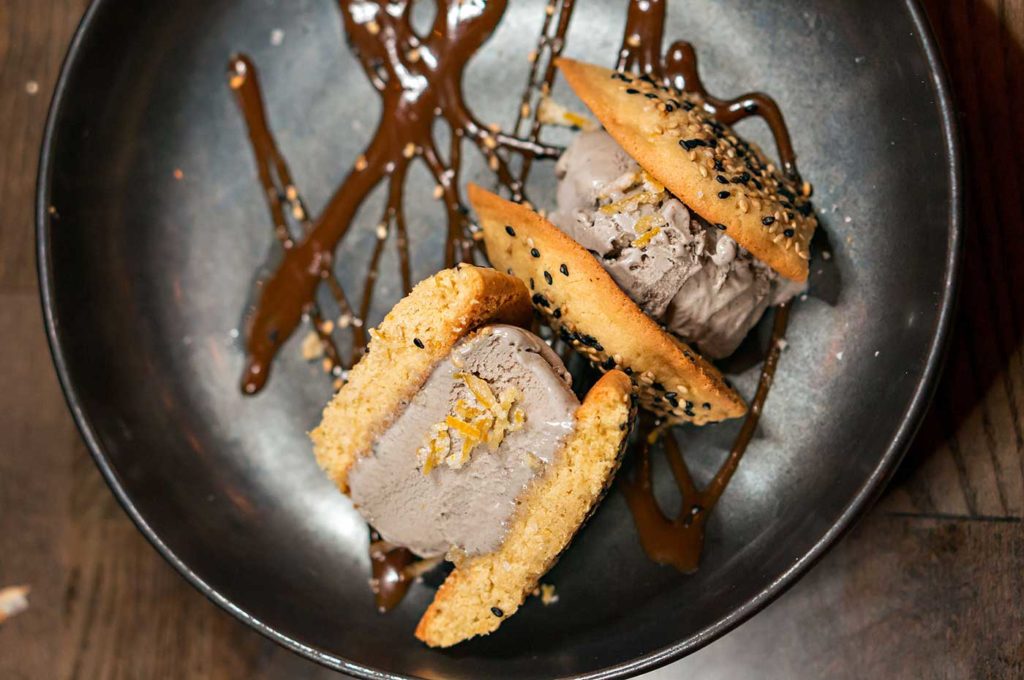 Here at Dish, we're always raving about Buya's delicious Asian cuisine. The Wynwood restaurant serves high-quality food at affordable prices—what's not to like? You can load up on delectable bites like salmon sashimi, karaage chicken, tiger prawn and pork ramen without breaking the bank. 
As tempting as it is to order everything, though, you should definitely make room for dessert here. The charcoal cream puff with yuza whipped cream filling is a delight as is the beloved ice cream sandwich with black sesame flavors. At these prices, we suggest getting both. 
Buya Izakaya + Yakitori is located at 250 NW 24th Street, Miami, FL 33127. For more information, visit their official website.
Casa Isola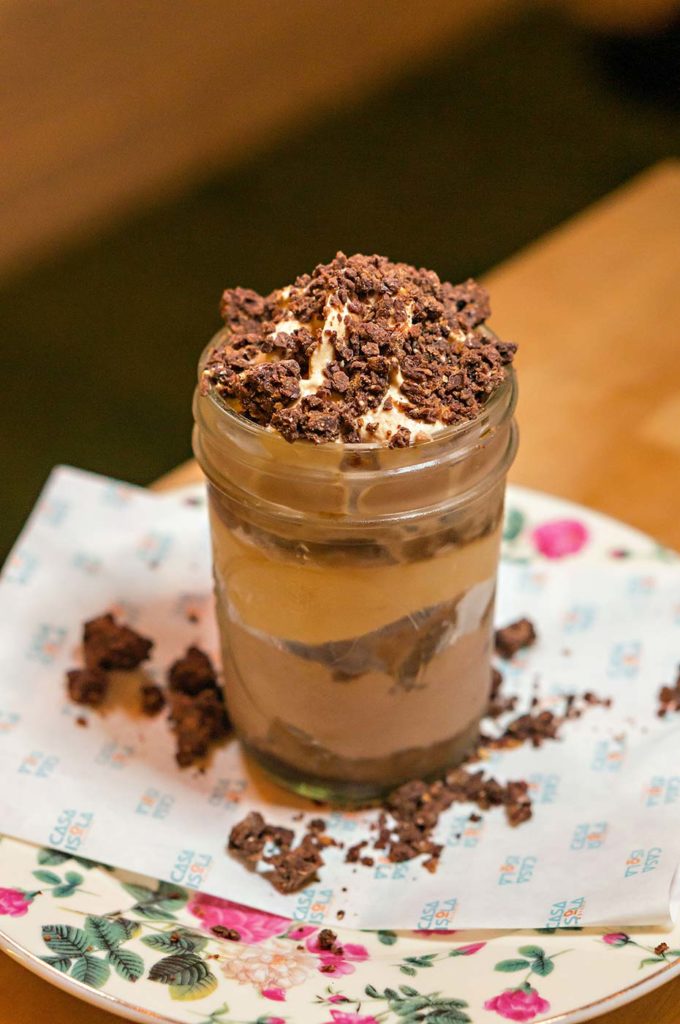 Portions are huge at Casa Isola, so odds are you won't feel like having dessert. That is a mistake: No meal at this Miami Beach Italian eatery is complete without a sweet treat. After you're done enjoying your rigatoni alla vodka, bucatini, or pappardelle alla Bolognese, ask for the dessert menu. 
Both the tiramisu and parmesan cheesecake might sound boring on paper, but you'll be singing a different tune once you actually try them. In fact, we recommend against splitting either of those desserts here—get your own because you definitely won't want to share. If you want something a little lighter, the sfogliatella lobster tail is a winner (and no, it's not actually a lobster tail).
Casa Isola is located at 1418 20th Street, Miami Beach, FL 33139. For more information, visit their official website. 
Fireman Derek's Bake Shop
You can't talk about desserts in Miami without mentioning Fireman Derek's. The original Wynwood shop has given way to a larger Wynwood store and another outpost in Coconut Grove (as well as nationwide delivery). On the menu is everything from cakes, milkshakes, and cookies to pies, brownies, and the kitchen sink. Crowd favorites include the key lime pie, red velvet cake, and turtle brownie. Don't tell your doctor or dentist about this place.
Fireman Derek's Bake Shop has two locations in Miami. For more information, visit their official website. 
Glass and Vine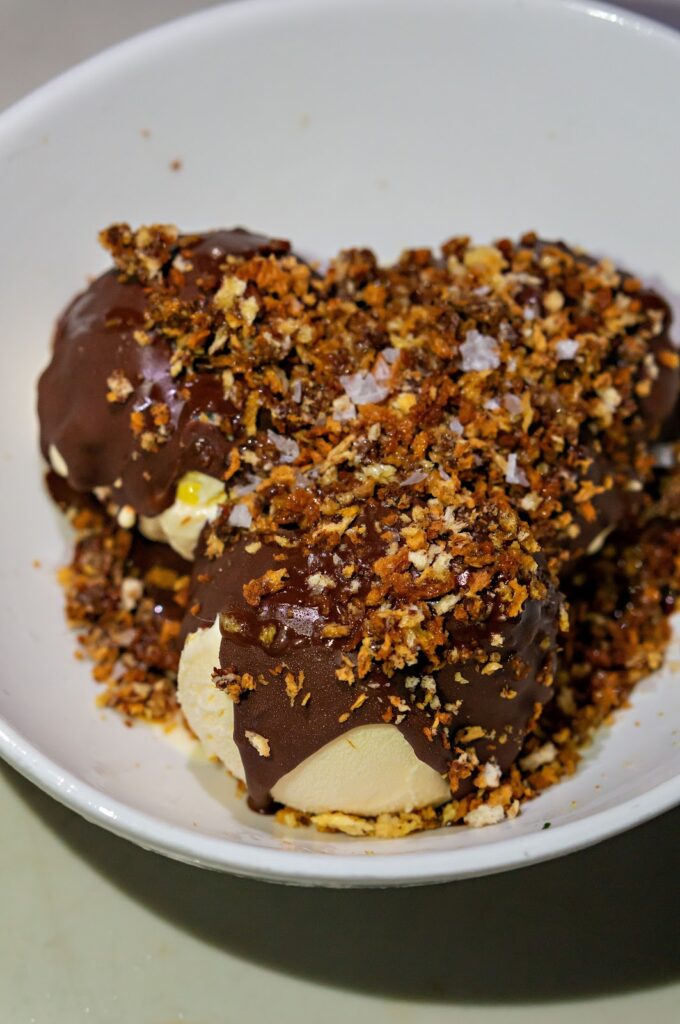 Coconut Grove's Glass and Vine is a neighborhood favorite, boasting a globally inspired menu and a gorgeous outdoor seating area. It's easy to fill up on succulent mains like lemon garlic pappardelle, steak frites and whole local snapper – portions are huge after all – but here's a tip: Don't do that.
Overdoing it with savory selections means less room for Glass and Vine's sweet side. Bread pudding, baked apple pie, and "mile-high" double chocolate cake are some of the decadent options available, but our go-to is the olive oil magic shell. 
The name doesn't do justice to the description: vanilla bean ice cream encased in a chocolate shell with buttered panko, olive oil, and sea salt. It sounds like there's a lot going on (and there is), yet no one ingredient overpowers the other. It's a beautiful harmony of flavors – and perfect for cooling off in the South Florida heat. 
Glass & Vine is located at 2820 McFarlane Road, Miami, FL 33133. For more information, visit their official website.
Jia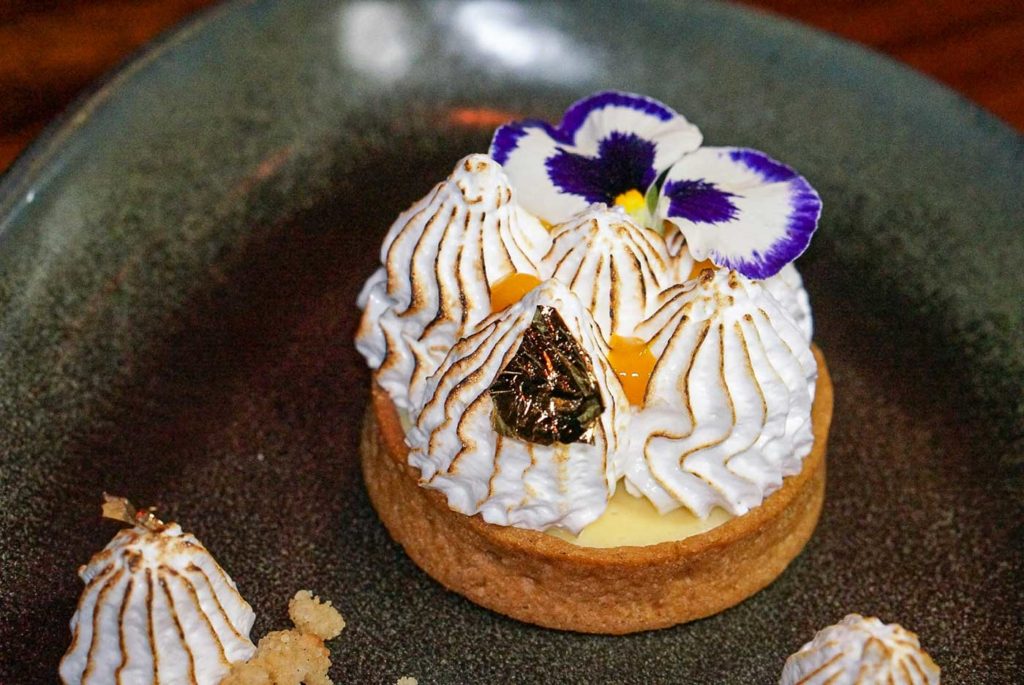 Jia on Miami Beach is another spot that's worth checking out for dinner and dessert. The Chinese-inspired eatery boasts an appetizing array of savory specialties like spicy and sour seafood soup, black truffle sticky rice, Peking duck, and tea-smoked beef tenderloin. The menu is huge, but try not to overdo it because dessert here is a must. There are several choices but only one right choice: the chocolate cake with caramel corn and coconut ice cream. Warning: You'll need a nap afterward.
Jia is located at 808 1st Street, #3, Miami Beach, FL 33139. For more information, visit their official website. 
La Fresa Francesa
Hialeah's La Fresa Francesa sticks out like a sore thumb in the Latin neighborhood – but for all the right reasons. Locals clamor for La Fresa's decadent offerings like French onion soup, croque madames and duck confit. That decadence extends to their dessert menu, which is home to some mouthwatering selections.
There are raspberry tarts, chocolate pot de crème and other classics up for grabs, yet we always find ourself gravitating to the extensive crepe offerings. Dulce de leche crepes, Nutella crepes, citron crepes … they're a doctor's worst nightmare, but as La Fresa puts it, French calories don't count. If you only choose one crepe, though, make it the salted butter crepe. To call it life-changing is an understatement.
L'Artisane Creative Bakery
Over in Coral Gables, L'Artisane Creative Bakery is serving up the best vegan pastries in town—period. You'll be hard pressed to find a wider selection of vegan croissants anywhere else. In addition to the croissants, the Gables eatery is home to a tasty assortment of cookies and macarons (as well as a ton of savory options). You'll most likely grab and go, but if you have time, the brunch menu and its tiramisu waffles are worth a bite.
L'Artisane Creative Bakery is located at 2526 Ponce de Leon Boulevard, Coral Gables, FL 33134. For more information, visit their official website.  
Plant Miami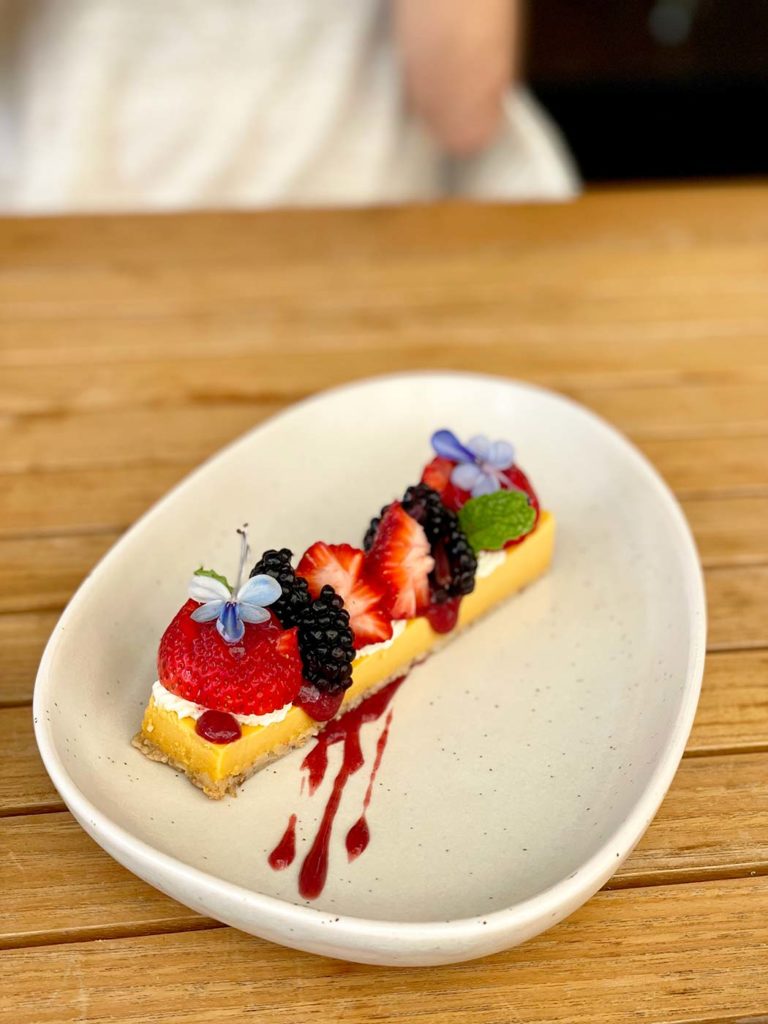 If you're of the plant-based persuasion, then Plant should be at the top of your restaurant list. The vegan restaurant will wow you with its tasty cuisine that pulls influences from all over the globe. Expect to find items like carrots en mole, jackfruit maki rolls, kimchi dumplings, masala cauliflower, and sunflower mushroom risotto. Dessert selections are equally varied with stars like the caramel panna cotta, the tres leches, and deconstructed ginger lemon tart. You'll want to try everything but don't worry: You'll be back. 
Plant Miami is located at 105 NE 24th Street, Miami, FL 33137. For more information, visit their official website.
Seaspice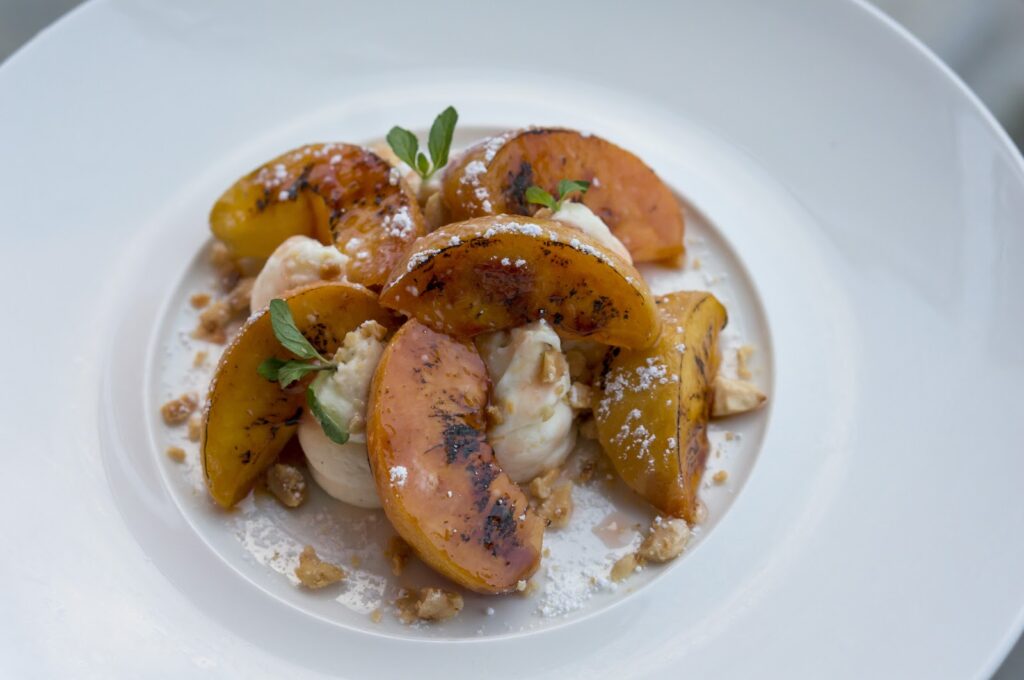 For dinner and a view, you'll be hard-pressed to find a better waterfront restaurant than Seaspice. The Miami River eatery is known for its globally inspired dishes and fine dining experience; expect to see a yacht or two dock during your meal. Alaska king crab croquettes, grilled wild prawns, Maine lobster risotto, A-5 wagyu … there's a lot to like here.
The dessert menu is no less impressive with elevated takes on tres leches and tropical pavlova, which both scream "Miami" and make for Instagram-worthy posts. The Guanaja chocolate cremoso is a classic, and first timers must definitely try this delectable dish; there's a reason it's been on the menu so long. Also, be on the lookout for seasonal desserts: Most recently, the Peaches and Cream blew our minds.
Should you want something light after such a rich meal, there's always ice cream and sorbet. 
Seaspice is located at Seaspice, 422 Northwest North River Drive, Miami. For more information, visit their official website.
Seawell Fish N' Oyster
Seawell Fish N' Oyster is known for its namesake items, but did you know their desserts are just awesome? The Miami Beach seafood joint is one of our favorite spots for oysters and, well, everything—especially dessert. Highlights on the savory side include the shrimp and grits, melon salad, warm crab spread and Florida fish fry. Sweets-wise, the coconut sabayon and "Something like S'mores" are standouts, as is the toasted almond ice cream if you want something lighter. Wash any of them down with a chocolate martini and you're set. 
Seawell Fish N' Oyster is located at 660 Washington Avenue, Miami Beach, FL 33139. For more information, visit their official website.