Need some recommendations for date night restaurants in Miami? You've come to the right place. For a memorable night out with your other half, check out these six hot spots.
Casa Isola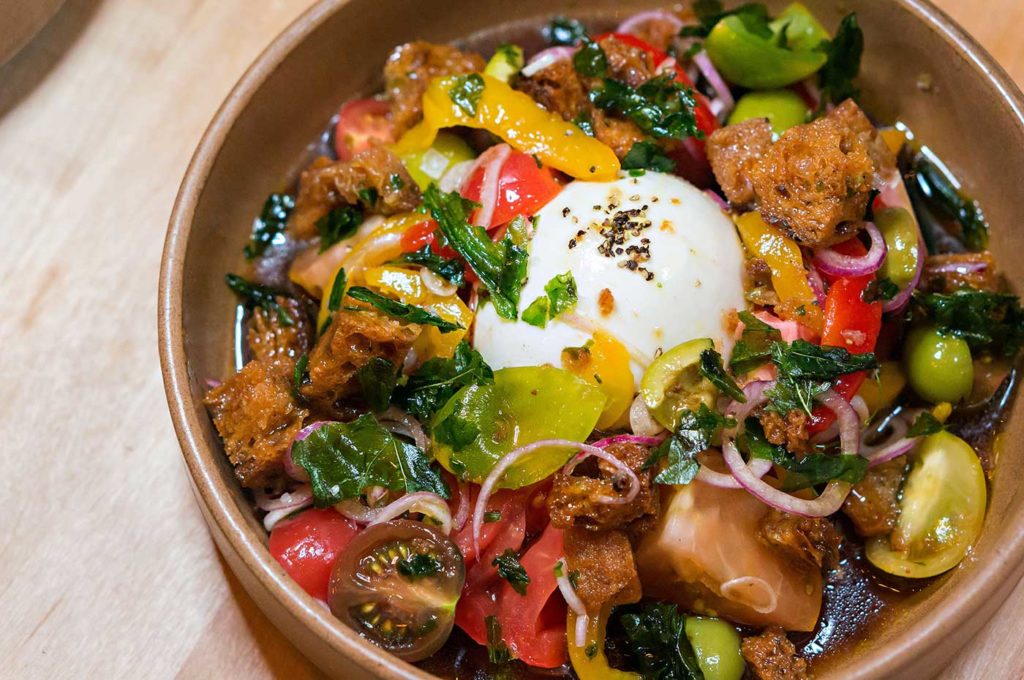 Pasta is a date night staple, and Miami Beach's Casa Isola is serving up some of the best selections in the city. Since it's still a relatively new restaurant, it fills up fast so make a reservation for you and your boo. That way, you won't have to wait to enjoy dishes like rigatoni alla vodka, bucatini alla gricia, and linguine vongole (a must for clam fans). And of course, there's the veal chop parm that can easily feed both of you. Decisions, decisions …
Casa Isola is located at 1418 20th Street, Miami Beach, FL 33139. For more information, visit their official website.
Kosushi
Besides pasta, sushi is arguably one of the most popular date night cuisines. Kosushi has you covered: The lively South of Fifth space is home to a wide range of sushi and sashimi options. You'll find the usual suspects like salmon and tuna alongside more uncommon fare like mackerel, eel, and sea urchin.
Sushi isn't the only thing they offer. The eatery also serves tasty hot and cold specialties like crispy rice tuna, black salt scallops, grilled prawns, and wagyu dumplings. Come hungry, as there's plenty to eat at this neighborhood gem.
Kosushi is located at 801 South Pointe Drive, #105, Miami Beach, FL 33139. For more information, visit their official website.
Palat
If you don't feel like traveling to South Beach for Italian cuisine, stop by Palat on the mainland. The Buena Vista establishment features an array of tantalizing dishes to choose from.
Start with hearty appetizers like meatballs and grilled octopus, and then work your way down to delights like lasagna, mushroom risotto, and gnocchi. Don't feel like having pasta? No worries: Crispy skin branzino, bone-in ribeye, and chicken paillard are just a few of the other selections up for grabs. Make sure to check out the wine list, too – it's huge.
Palat is located at 4702 NE 2nd Avenue, Miami, FL 33137. For more information, visit their official website.
Red South Beach
An intimate steakhouse experience is always a good idea for date night, and Red South Beach is the place to be. The iconic SoFi restaurant recently moved down the street into an upgraded space; expect things to look a little different if you were a regular. While the location has changed, the quality hasn't: You can still expect a stellar steak – plus so much more.
Prime ribeye, prime filet mignon, prime bone-in porterhouse – name a cut of steak and it's likely here. Aside from the signature meats, guests can opt for seafood towers, lemon garlic shrimp, truffle pasta, wild king salmon… the list goes on. Come hungry.
Red South Beach is located at 801 South Pointe Drive, Miami Beach, FL 33139. For more information, visit their official website.
Orilla
Another lovely option for date night in Miami is South Beach's Orilla. The Argentine eatery boasts a flavorful roster of medium and large bites for couples to enjoy. Some highlights include the signature empanadas, the crab cake, and the grilled prawns. You could make a meal out of these medium plates, but then you'd miss out on bucatini, flank steak, and larger fare.
Save room for dessert, as there's flan, pavlova, and a vegan banoffee pie (something you don't see a lot – or ever – around here). All of which are a lot lighter than you'd expect – not need to feel guilty. Wash everything down with cocktails like the Fat Negroni and Seashore Martini.
Orilla is located at 426 Euclid Avenue, Miami Beach, FL 33139. For more information, visit their official website.
Toscana Divino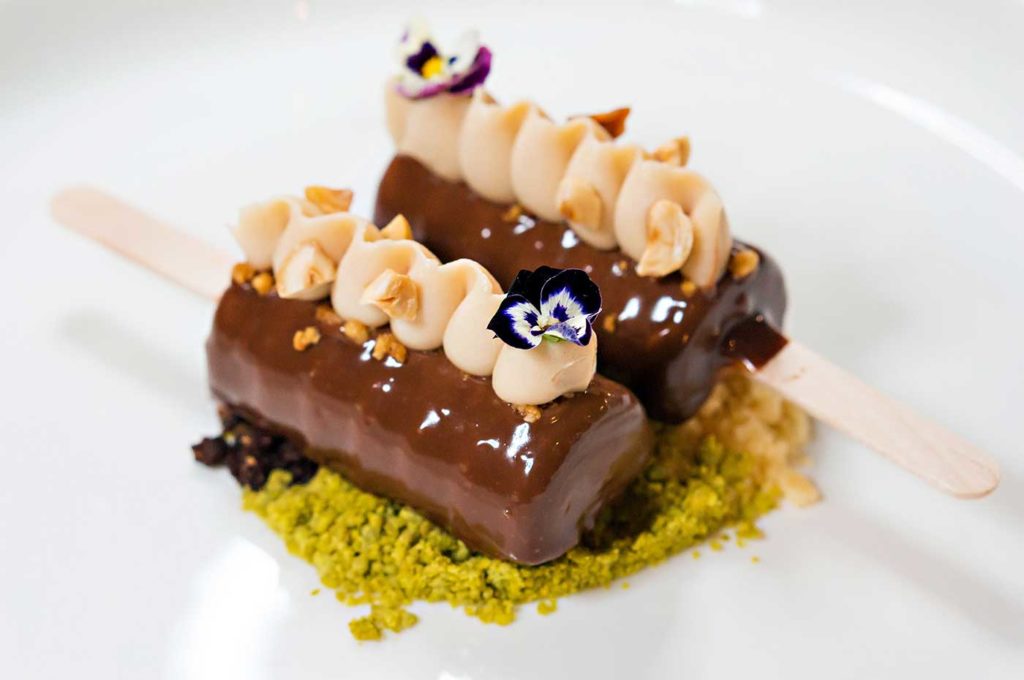 Few spots have stood the test of time like Toscana Divino, the Italian restaurant at the heart of Mary Brickell Village. For years, the eatery has wowed guests with stunning European specialties – and now it's time to wow your significant other. Grab a seat on the outdoor patio and enjoy the hustle and bustle of Brickell while dining on tuna tartare, veal chop, branzino, and an assortment of hearty pastas.
Pro tip: If you're even a little bit interested in wine, take a look at one of the largest lists in the city – there are thousands of wines available here.
Toscana Divino is located at 900 South Miami Avenue, #185 Miami, FL 33130. For more information, visit their official website.