As the country witnesses nationwide protests against police brutality and social injustice spurred by the death of George Floyd, many South Floridians are wondering how they can help. Supporting black-owned businesses is an effective way to show solidarity and with restaurants just beginning to open their doors after almost three months of closure due to COVID-19, patronage is already much-needed. Below is a list of some of the many black-owned eateries in South Florida. We also recommend following Miami food blogger, Starex Smith @thehungryblackman on Instagram.
We are updating this article as we continue to find and support black-owned restaurants. Feel free to reach out to us at hello@dishmiami.com with suggestions.
800 Degrees Woodfired Kitchen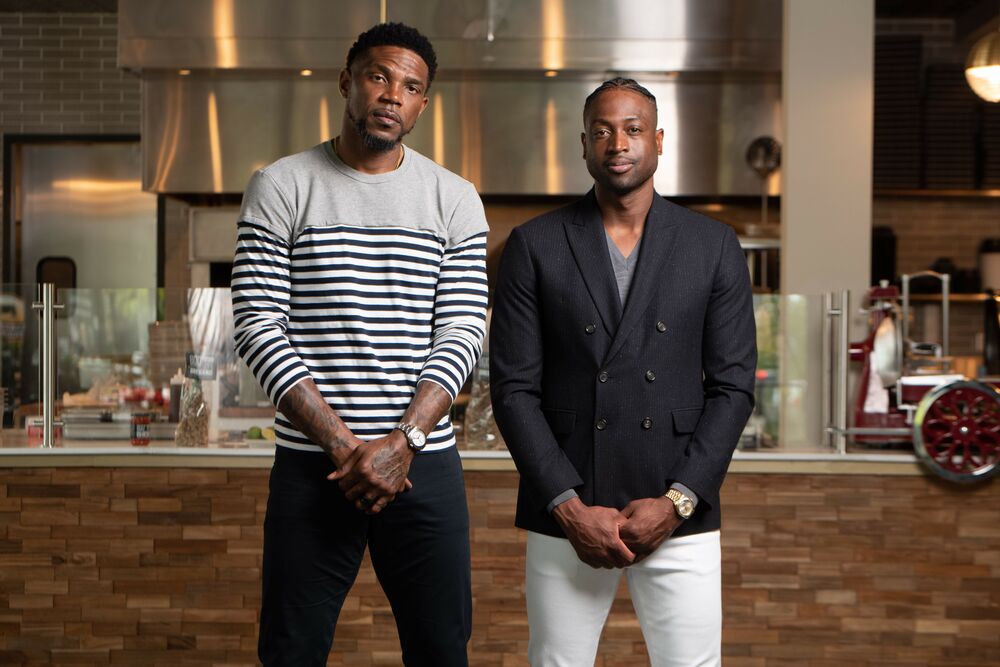 Sports legends Dwayne Wade and Udonis Haslem paired up with owner/chef Anthony Carron to offer dishes prepared on an open flame. There's plenty of pizza to choose from along with an inventive selection of powerbowls, sandwiches, salads, and rotisserie plates. Do not miss out on the wings, deemed a South Florida favorite.
2956 NE 199th St., Aventura | 305-902-4363 | www.800degrees.com
Awash
Named after a river in the region, Awash offers traditional Ethiopian cuisine using injera, a giant grey spongy pancake-like bread as a backdrop to an array of spice-laden stews, curries, and vegetarian dishes. Order the "Taste of Awash" to sample portions of all the vegetarian, meat, and chicken entrees.
19934 NW 2nd Ave., Miami Gardens | 305-770-5100 | www.awashmiami.com
Bahamian Pot Restaurant
This Caribbean family-style restaurant ranges from fresh conch to johnnycakes (a delightful pancake made with cornmeal) and everything in between. The Liberty City staple is generous with its offerings and even kinder on the wallet.
6301 NW Sixth Ave., Miami | 305-759-3408
Balloo
Chef Timon Balloo's latest eatery highlights cuisine inspired by his Trinidadian, Indian, Chinese roots. An anthem to Miami's diversity, Balloo's compact space is big on flavor, serving dishes like charred jerk corn, Mom's Trini oxtail stew, jerk chicken and mac and cheese pie.
19 SE 2nd Ave Suite #4 | 786-534-2768 | www.balloorestaurant.com
Bon Gout BBQ
Translating to "good taste" in French, this Haitian hotspot caters to every barbeque craving possible—from beef to pork to chicken to fish, and includes a generous list of sides to choose from including candy-sweet banan peze (fried plantains) that go with everything.
99 NW 54th St, Miami | 305- 381-5464 | www.bongoutbbq.com
Dukunoo Jamaican Kitchen
This family-owned restaurant in Wynwood aims at offering an elegant spin on popular Caribbean food. The word "dukunoo" has West African roots and translates to "sweet thing" or "sweet mouth." Items include jerk sliders (chicken or pork), pressed plantain bites with crispy snapper and DJK Outta Road Jerk Stand (jerk ribs) served with Guinness barbeque.
316 NW 24th St., Miami | 786-334-5162 | www.dukunoojamaicankitchen.com
Ella's Oyster Bar
New England meets Miami in this Little Havana seafood spot, serving, you got it, oysters, along with spins on traditional dishes like lobster roll on medianoche bread, crab croquetas, and Little Havana clam bake. Co-owner Chef Ervin Bryant grew up in Homestead watching the matriarchs in his large family take charge in the kitchen, inspiring him to become a chef.
1615 SW 8th St., Miami | 786-332-4436 | www.ellasoysterbar.com
Fat Boyz Barbeque
Head to Coral Springs for this authentic barbeque experience that first started out as a food truck. There's no shortage of choices here with baby back ribs, brisket nachos, brisket cheesesteak and smoked turkey among the offerings, along with sandwiches merging the best of both worlds (meat and mac and cheese)—Mac Daddy, pulled pork topped with smoked mac and cheese on a Kaiser roll, Big Daddy, pulled pork topped with smoked mac and cheese topped with brisket, and Who'z Yah Daddy, brisket topped with smoked mac and cheese on a Kaiser roll.
6192 W. Sample Rd., Coral Springs | 954-415-4810 | www.fatboyzbarbecue.com
Jackson's Soul Food
The family-owned Overtown staple has been serving soul food to patrons since 1946. Founded by Jessie and Demas Jackson (originally as Mama's Café) in 1946, this family-friendly eatery is under the helm of Shirlene Jackson Ingraham (one of the Jackson's twelve children), where it continues to abide by the owners' original ethos of hospitality and authentic Southern cooking. Entrees include favorites like fried catfish, smothered livers, and oxtail stew and come with a choice of three sides with warm corn muffins to start off. There's an equally expansive breakfast menu that includes boiled fish and grits (weekends only), red velvet pancakes, and homemade biscuits, eggs, and sausage.
950 NW 3rd Ave., Miami | 305-374-7661
Lil' Greenhouse Grill
Coined as a "healthier alternative to soul food", Karim Bryant, who began his culinary career at Fuddruckers and worked his way up to some of Miami's more upscale restaurants, features southern dishes with his own creative flair. Favorites include the smoked bbq ribs, dream fire shrimp, chicken and waffles and seafood cake burger. There's also a rotating dessert of the day.
1300 NW 3rd Ave., Miami | 786-277-3582 | www.lilgreenhousegrill.com
MLK restaurant
Legendary food icon Anthony Bourdin sampled the fish and grits at this soul food staple when he visited Miami for his celebrated "Parts Unknown" show. Breakfast items are big here, with dishes like pancakes with Georgia sausage, waffle and fried chicken wings and fried catfish with eggs and grits.
5931 N W 17th Ave. | 305-693-0303
Naomi's Garden Restaurant & Lounge
This laid-back spot in Little Haiti offers standard Haitian fare like oxtail stew and jerk chicken along with vegan options like Legume (steamed and mashed cabbage, eggplant and chayote, sautéed with carrots, onions, celery and flavored with traditional Haitian spices) and Spinach and Lima beans. Save room for their homemade rum cake.
650 NW 71st St, Miami | 305-306-7496
Ortanique on the Mile
A Carribean-fusion Coral Gables staple offering island flavors with creative spins like West Indian curried crab cakes and jerked double pork chop with guava-spiced rum sauce.
278 Miracle Mile, Coral Gables | 305-446-7710 | www.ortaniquerestaurants.com
Pack Supermarket
This Little Haiti locale has been serving its legendary fried chicken to loyal fans since the 90's. When in-dining seating is open in Miami, diners can enjoy juicy, slightly spicy drumsticks and chicken breasts, otherwise, there's a takeout window for easy to-go ordering. Be sure to add rice and beans and fried plantain.
8235 NE Second Ave., Miami | 305-757-4777
Red Rooster
Acclaimed celebrity chef, Marcus Samuelsson will soon open the Miami outpost of this New York favorite. For now, The Creamery is up and running, serving a preview of what's to come with some of Samuelsson's signature chicken dishes (like the Chicken and Waffles) alongside seasonal ice cream flavors like Marcus' Cornbread and Mango Pineapple Magic.
920 NW 2nd Ave., Miami | 305-640-9880 | www.redroosterovertown.com
Rosie's Pop Up
When Jamila Ross and Akino West found they had to close the doors to their charming Bed & Breakfast due to COVID-19, they opened Rosie's Pop Up, a Southern soul food restaurant serving comfort food from a walk-up window outside their hotel. Specialties include hot chicken and biscuits with spicy maple and brown butter syrup and cheddar grits. Ross studied at the acclaimed CIA in New York before continuing her education at Johnson & Wales while West worked with Miami's trailblazers like Michael Schwartz and Niven Patel.
493 NW 4th Ave., Miami | 305-454-9065
World Famous House of Mac
Derrick Turton, aka Chef Teach, takes macaroni and cheese to a whole new level, offering spins on America's favorite comfort food like lobster mac-n-cheese, buffalo chicken mac and cheese, and five-cheese mac and cheese. There's also a vegan rendition.
Multiple locations (visit www.houseofmac.com to see which are currently open.)
By Alona Martinez, contributing writer