What's the first thing that comes to mind when you hear "American food"? Odds are you're probably thinking about burgers or steak. You're not wrong, but there's more to American food than meets the eye. Check out these seven Miami restaurants for a delicious taste of the U.S.A.
BBQ Craft & Company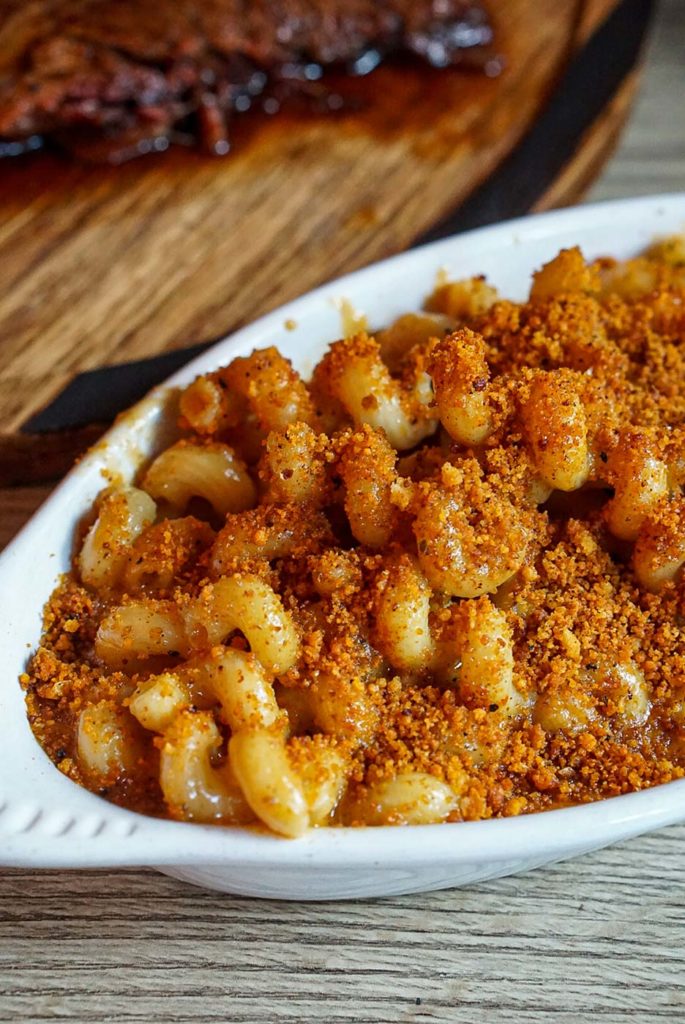 Few things are as American as BBQ, and BBQ Craft & Company in Brickell has you covered with smoked specialties galore – and then some. Start with the tantalizing crispy St. Louis ribs, which come with a house BBQ glaze and are topped with cornbread crumble. We also suggest trying at least half a dozen dry-rub wings that are paired with Alabama-style white BBQ sauce. Once you gorged on these highlights, the beef brisket or the dino beef rib should be next, as well as some mac and cheese. Plan for leftovers.
CJ's Crab Shack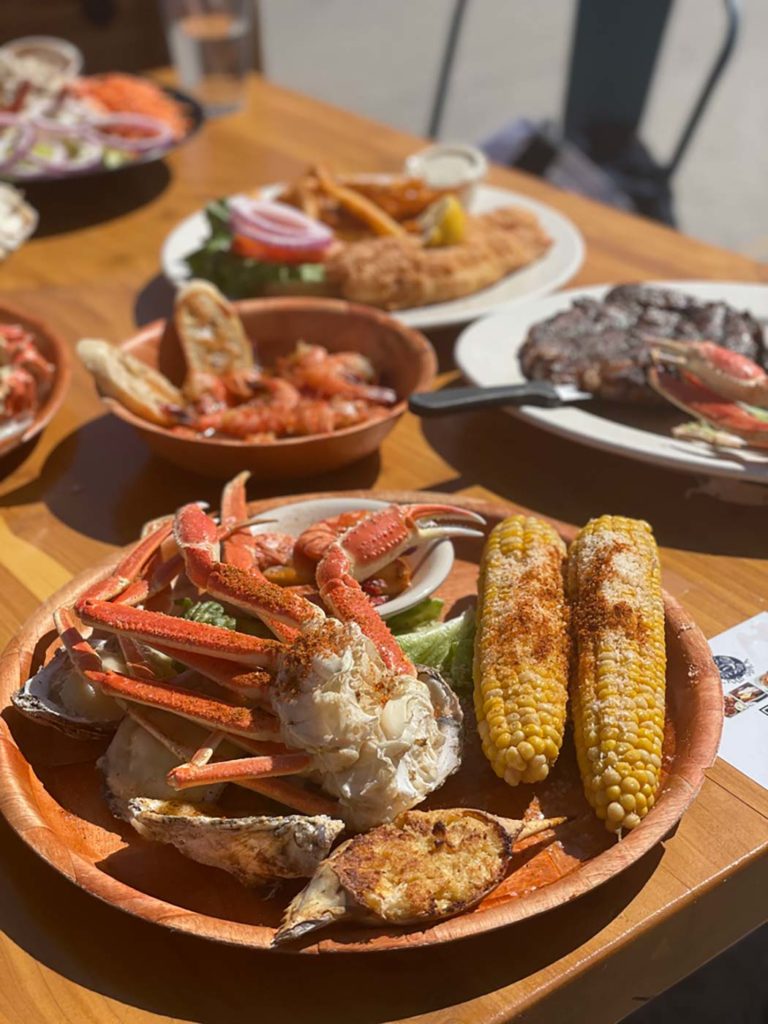 Oysters, crab legs, fried shrimp… CJ's Crab Shack should be on your list of must-try seafood spots. The Ocean Drive staple boasts a hearty selection of favorites beyond the aforementioned: steamed clams, grouper fingers, crab cakes, lobster tail. We can keep listing items, but we'd be here all day. Instead, just make the trip yourself and see firsthand why this eatery is a South Beach institution. And of course, there's also a full bar.
Crackers Southern Dining
Rule #1 when visiting Crackers Southern Dining in Miami Springs: Leave your diet at the door. You do not want to be counting calories when you dig into selections like loaded country fries, candied bacon, shrimp and grits, chicken fried chicken, and sweet potato casserole. Think of any comfort food staple, and you'll likely find it here. Every bite is worth the extra time in the gym – don't forget to schedule some nap time later, too.
Crackers Southern Dining is located at 78 Southwest Canal Street, Miami Springs, FL 33136. For more information, visit their official website.
Grails Miami
Tired of the same old sports bars? Liven up your next watch party with a trip to Grails Miami in Wynwood. The hip sneaker-themed restaurant takes your favorite bar bites and enhances them with fun flavors and preparations. We're taking beer-brined wings, loaded yuca fries, BBQ ribs, crispy Brussels sprouts, charred cauliflower mac and cheese, and foot-long hot dogs with spiced honey and kimchi. Sports bars aren't exactly known for their desserts, but you'll want to save room here—the whiskey butterscotch pudding is ::chef's kiss::
Grails Miami is located at 2800 North Miami Avenue, Miami, FL 33127. For more information, visit their official website.
Lobster Shack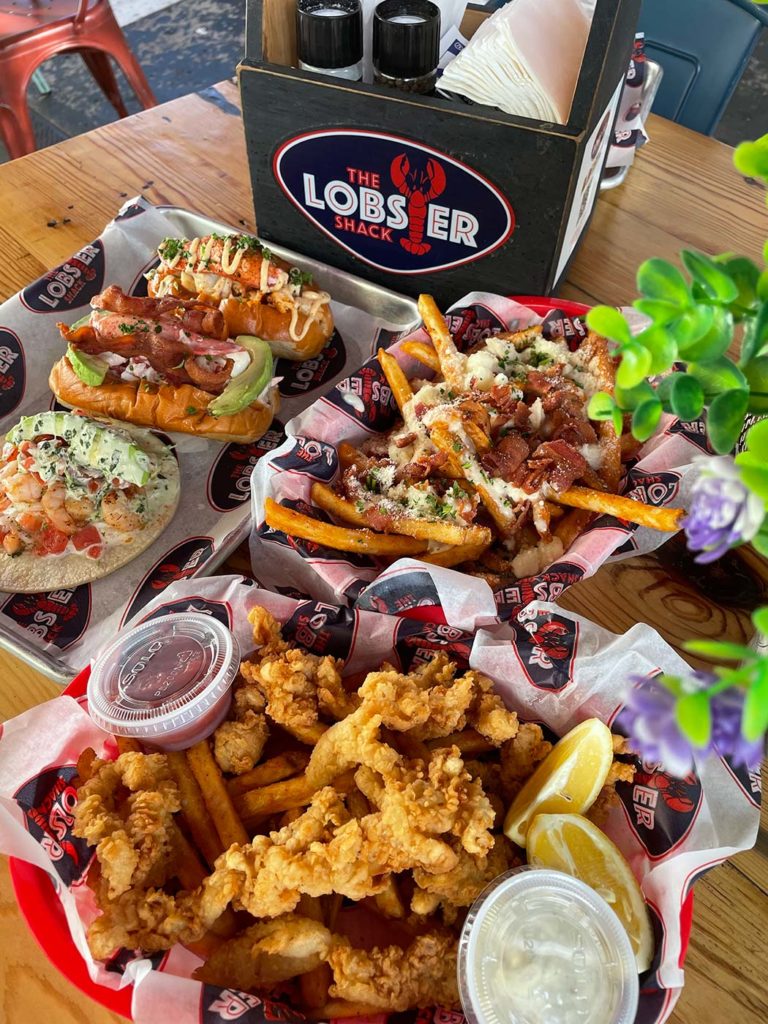 Lobster Roll lovers need not travel far for the best in the city. Lobster Shack has two convenient locations on South Beach, and each one is home to stellar bites like the classic lobster roll, Cajun lobster roll, and the almighty Poseidon roll packed with lobster, king crab, and blackened shrimp. Not a fan of lobster? You should have read the sign, but don't worry as there are a ton of non-lobster fare like shrimp salad, fish tacos, oysters, and fish in a bag (much better than it sounds). There's even a kids menu in case you want to bring the whole family.
RED South Beach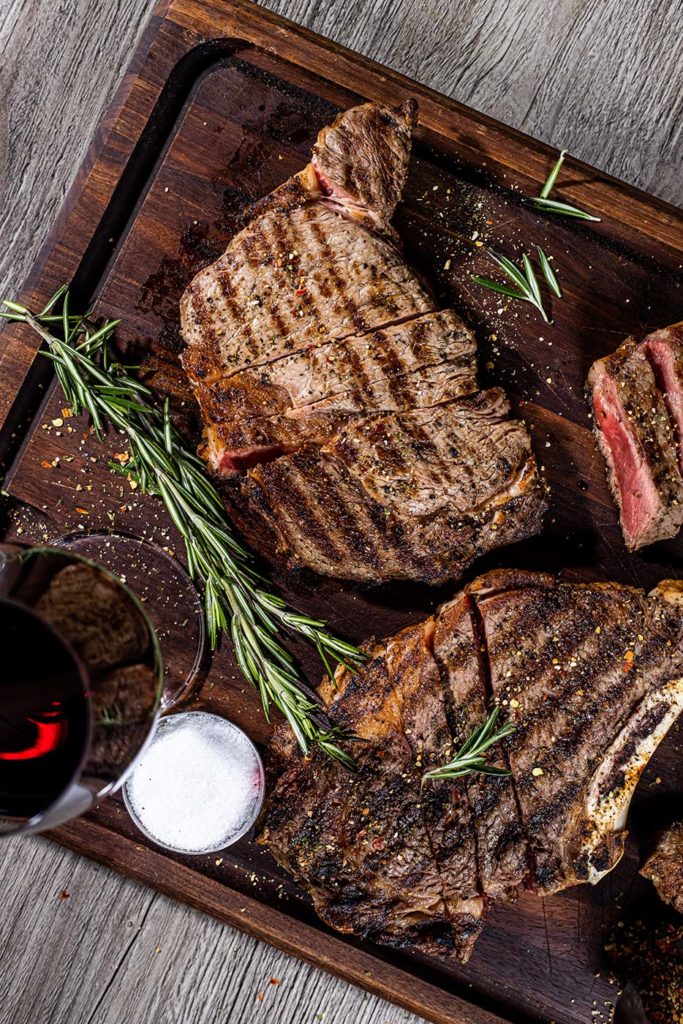 Like we mentioned earlier, steak is one of the first things that come to mind when they think about American food. RED South Beach should also come to mind when you're looking for incredible steaks. The South of Fifth establishment has a reputation for great steaks, and it is home to one of the largest selections in town. On the menu: Japanese Miyazaki wagyu, Certified Angus Beef prime ribeye, dry-aged C.A.B. prime porterhouse, and CAB prime NY strip – to name just a few. For a steakhouse, RED also offers a ton of everything else imaginable. From salads and raw bar selections to pasta dishes, chops, and seafood options, RED has every palate covered.
Seawell Fish N' Oyster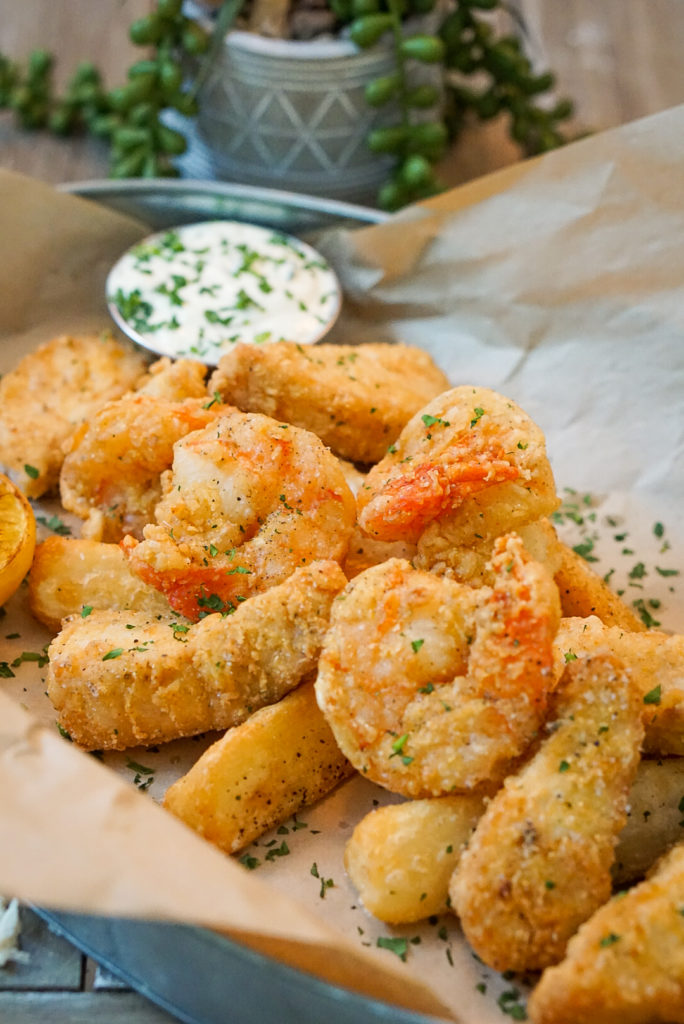 For a more modern approach to seafood, check out Seawell Fish N' Oyster on Washington Avenue. The eatery's menu is full of seafood classics with modern twists and nuances. Items like the Florida fish fry, crispy skin salmon, warm crab spread, and melon salad are best sellers, and you'll see why once you take your first bites. If you're more the daytime type, Seawell's brunch is also impressive with options like lobster mac, lump crab and avocado benedicts, and lemon ricotta pancakes.