When it comes to variety, Brickell's restaurant roster has almost everything. You'll find Peruvian, Japanese, Italian, Mediterranean, and Cuban… The list of cuisine never ends.
But one type of food is sorely lacking: BBQ. Thankfully, BBQ Craft & Company is the only barbecue spot the neighborhood needs—it's that good. At first, you might think, "BBQ in Brickell? That's… interesting." Interesting is the wrong word. The word you're looking for is delicious. Miami's financial district really needed this place.
Anyway, enough praise (for now). BBQ & Craft Company is open for lunch and dinner, with each service featuring mostly the same items with a few differences. We happened to pop in for dinner and found ourselves in awe of the menu size—there's a lot to choose from. The bad news is you can't eat everything in one visit. The good news is you'll be back.
There's an appetizer section on the menu, but these items might as well be considered main plates as the portion sizes are enough for one meal (and then some). Among the starters are deviled eggs, fried pickles, cupcake cornbread, and brisket sausage.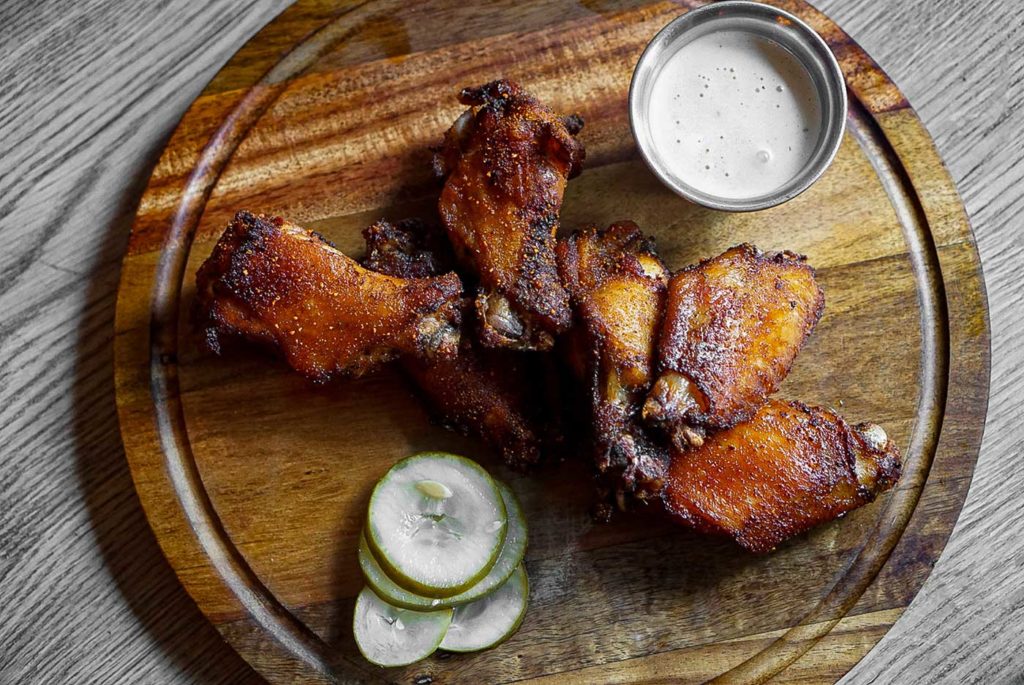 Our No. 1 recommendation, though, is the dry-rub wings with a to-die-for Alabama-style white BBQ sauce. The wings alone are divine, but once you add the sauce, you'll be transported to Cloud 9. You'll experience something similar if you order the crispy St. Louis Ribs, too. The house BBQ glaze and cornbread crumble are the perfect complements to the already tasty meat.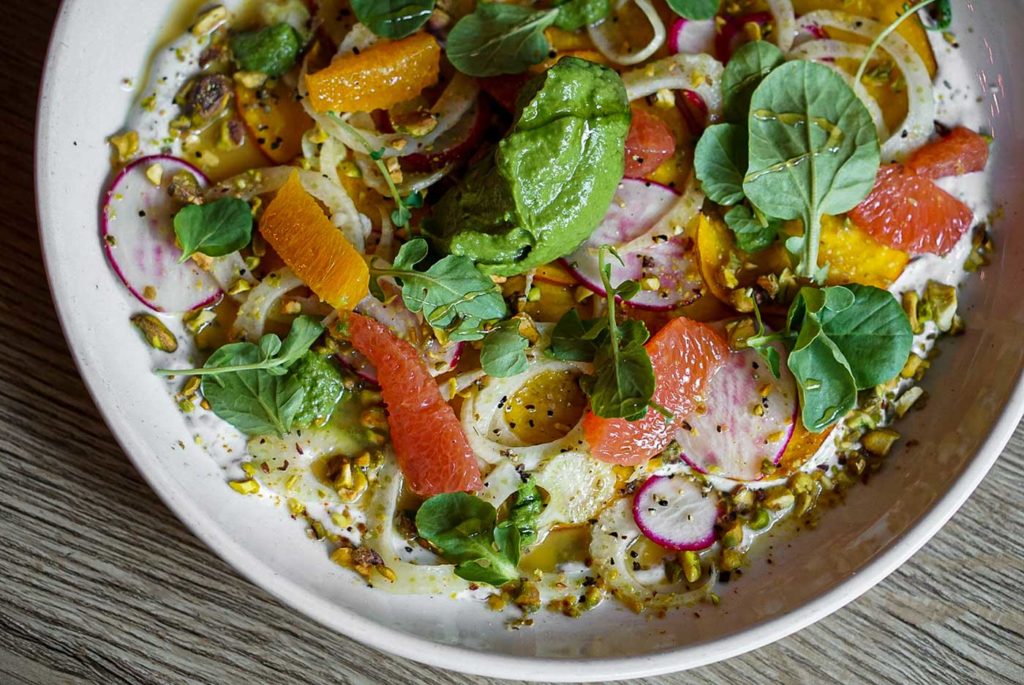 Save room for a salad. Yes, you read that correctly. At BBQ Craft & Co., you need to order one of the salads. These aren't some ho-hum greens added to the menu as an afterthought. Both the iceberg wedge and the shaved vegetable salad deserve a look. However, if you have to choose just one, do the shaved vegetable salad. Odds are you haven't had many salads like it and describing it doesn't do it any justice. Just know that it's great and—again—you're getting a substantial portion.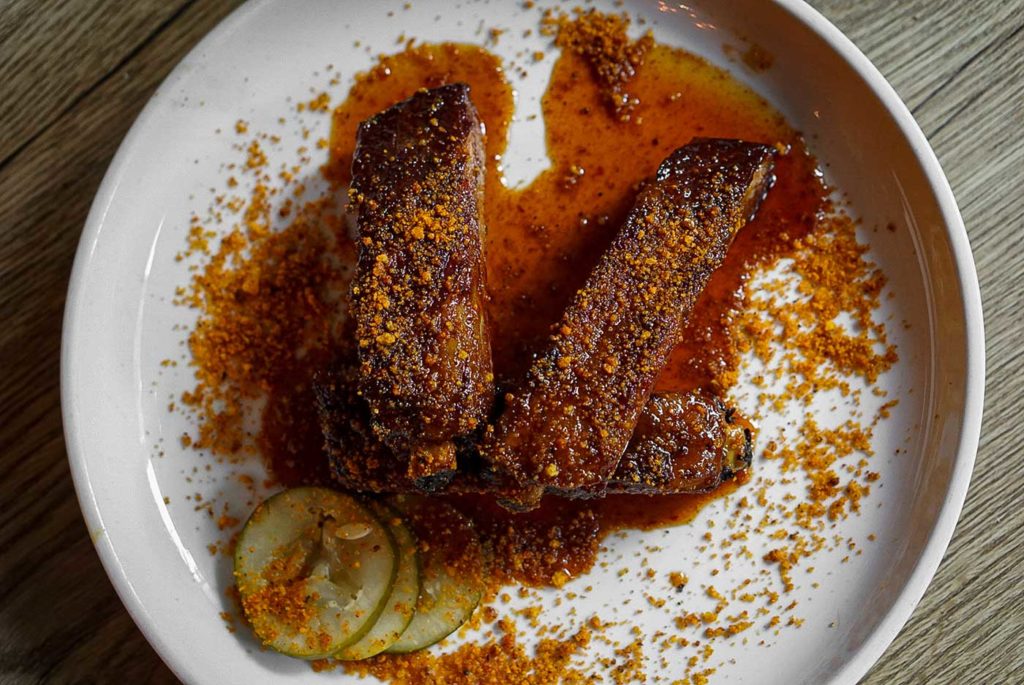 As for the main plates, just go with your gut. The prime New York strip, the double-cut pork chop, the beef brisket… the only wrong choice is skipping this section. We opted for the pork chop and brisket and left 110% satisfied. The former is just loaded with flavor—the presentation is social media-worthy—and the apple jam just brings everything full circle. The latter dish is much simpler yet no less delicious.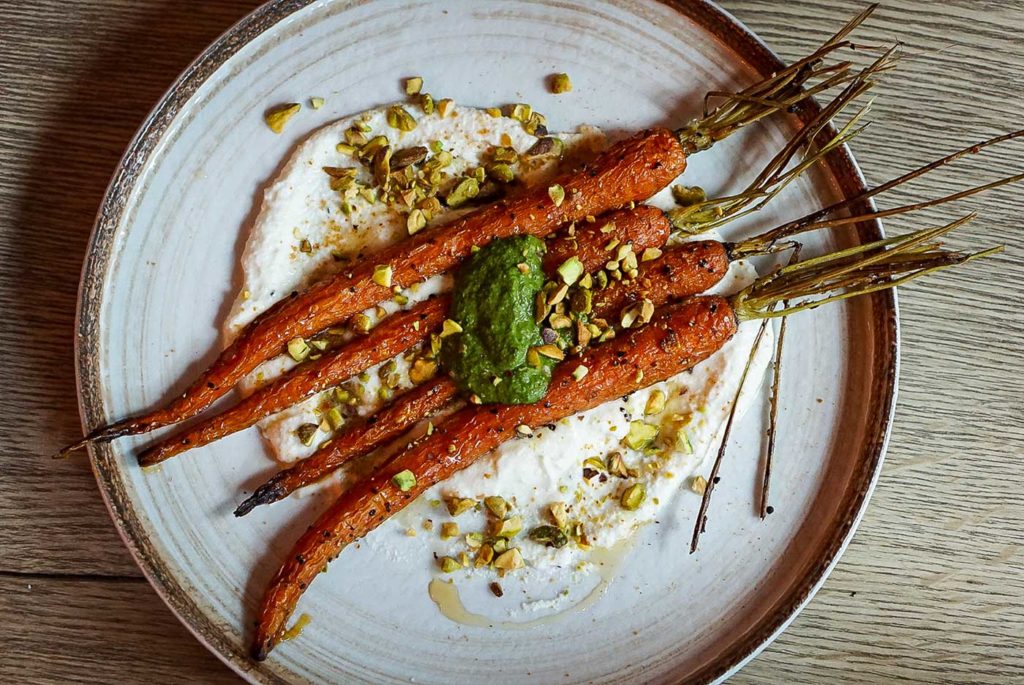 Consider getting at least one side for the table, and consider making it the heirloom carrots. Carrots don't exactly scream BBQ, but trust us when we say this was a sleeper hit; the ricotta and smoked pistachios elevate the root vegetable and make your taste buds dance.
At this point in the meal, dessert is unlikely. But should you want to end on a sweet note, look no further than the smoked flan—a Miami classic with a little flair. There's also a full bar available, but we didn't have a chance to check out the restaurant's signature drinks (all the more reason for us to come back). And come back we will: Brickell definitely needed some amazing BBQ, and BBQ Craft & Company delivers on all fronts. We'll see you there.