In Miami Beach, there's no shortage of bars to keep you busy all night long. But a plant-based bar? Those are a lot harder to come by. You might even be asking yourself, "Does such a thing exist?" The answer is yes—and BackRoom is going to be your new favorite hangout.
BackRoom is the sibling concept to Diya, a phenomenal Indian restaurant in the neighborhood. While Diya is more of a sit-down concept, BackRoom is much more casual with a pool table, lively music, and plant-based bar food. The big similarity between the two: quality. Diya has made a name for itself with outstanding cuisine and creative cocktails, and BackRoom continues that trend with mouthwatering offerings and flavorful drinks—both alcoholic and nonalcoholic.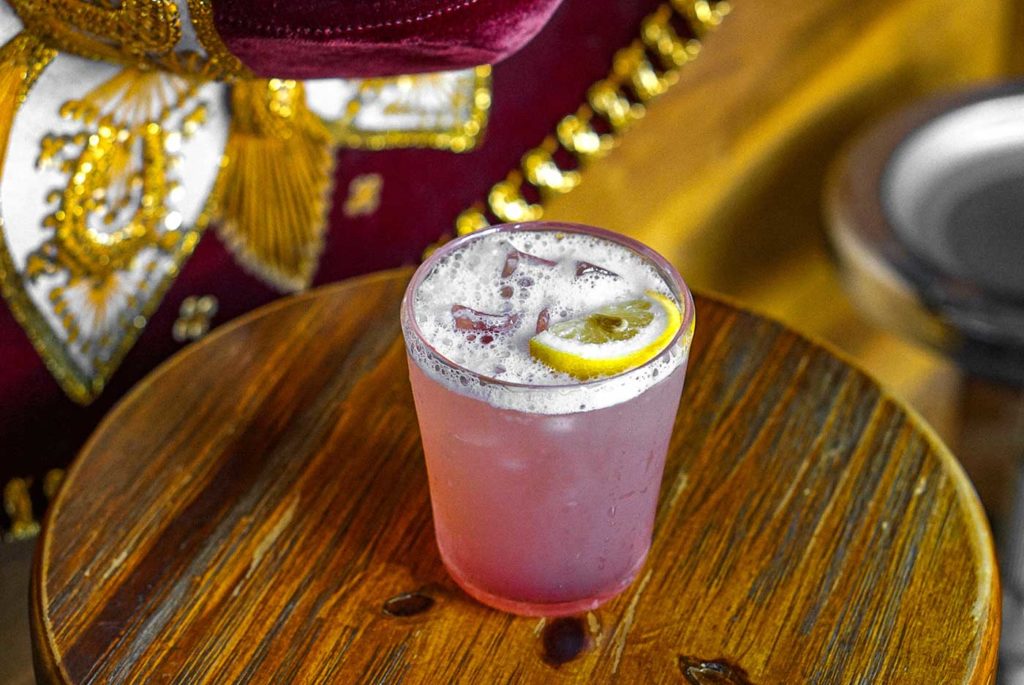 Whatever your spirit of choice, BackRoom has something to fit your palate. If you're a big rum drinker, the Rosjito with its rose syrup and lime is a solid choice especially on a hot Miami day (aka every day). Another winner: The BackRoom GnT is a gin and tonic done to perfection with housemade tonic that elevates the classic drink.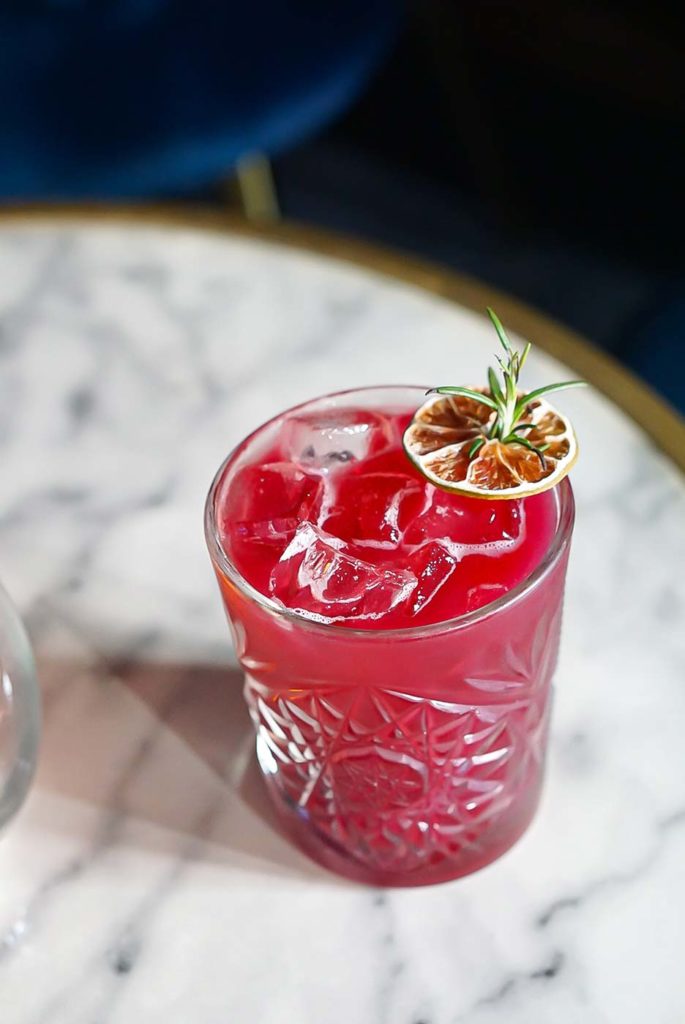 Where we think the bar really shines is its mezcal and tequila selections, of which there are a ton. If you can think of a specific brand, BackRoom probably has it—or something very similar. This Dish Miami writer fell in love with both Oaxaca cocktails: Oaxaca Sunrise and Oaxaca Sunset. Both drinks feature Casamigos mezcal but the former also has beet elixir and the latter has turmeric elixir—distinct flavor profiles that need to be experienced.
Beer lovers fear not, as BackRoom also has you covered with big-name brands like Modelo and Dos Equis as well as local crowd pleasers Veza Sur and Islamorada. Non-alcoholic lemonades round out the menu and trying at least one (the lavender) is a must.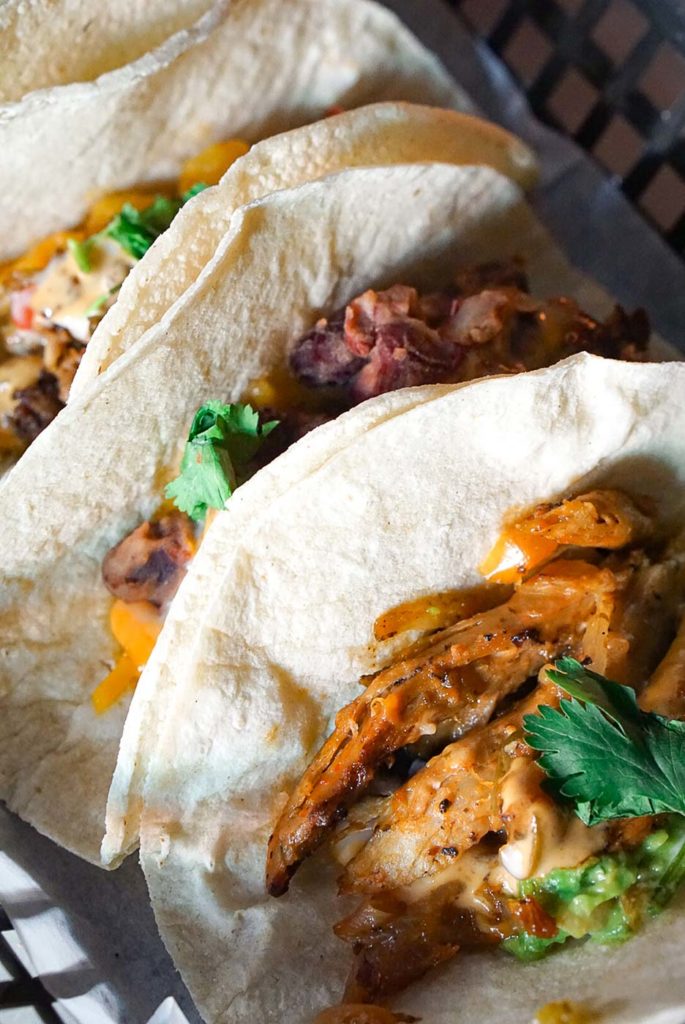 Food-wise, you'll find two bar food staples: pizza and tacos. But like we mentioned earlier, everything is 100% vegan—and 100% delicious. For guests seeking a lighter bite, the tacos are the way to go; we suggest two or three per person. You can't go wrong with either but we're partial to the garbanzo and rojo (refried red beans) tacos. The PortoCarne with portobello steak slices was also impressive; it was hard to tell that it wasn't meat.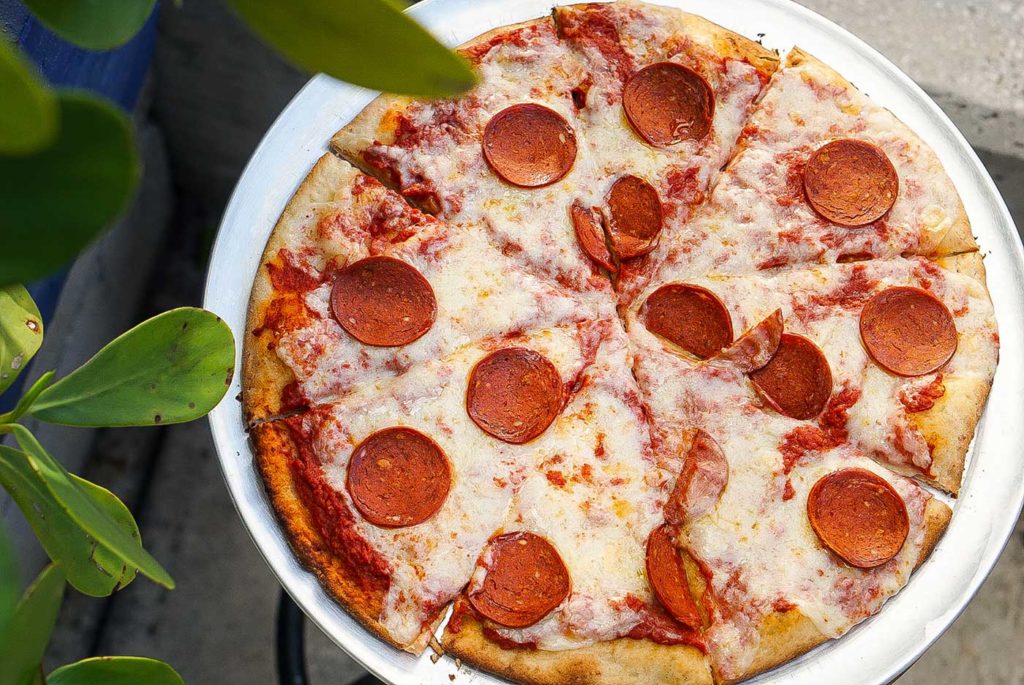 Larger appetites and parties should opt for the pizzas since you're getting a whole pie for your money. Pepperoni is a reliable selection, but for something more playful, there's the arugula and beet pizza and the BBQ pie with Impossible meat and housemade barbecue sauce. Given the size of these offerings, expect leftovers. You can also just nosh on chips and salsa or some ultimate nachos and call it a day. Regardless of what you pick, you're enjoying some of the best vegan food in South Beach.
One last piece of advice: Don't try to eat everything as you'll certainly be back. BackRoom is just a cool space for everyone from the post-work and late-night crowds to everyone in between. Enough praise—Go check it out for yourself.