Art Dealer Meets Restaurateur Alvaro Perez is Changing Miami's Japanese Food Scene as We Know It
Dish Miami sat down with Alvaro Perez at his exquisite Hiyakawa restaurant, where modest wood furniture stacked with comfy pillows provided the ideal setting in which to chat all things Japanese. Beneath curvy wooden panels forming perfect concentric circles, we discovered some things about what makes the restaurateur, whose attention to detail is distinctly unparalleled, so exciting to follow.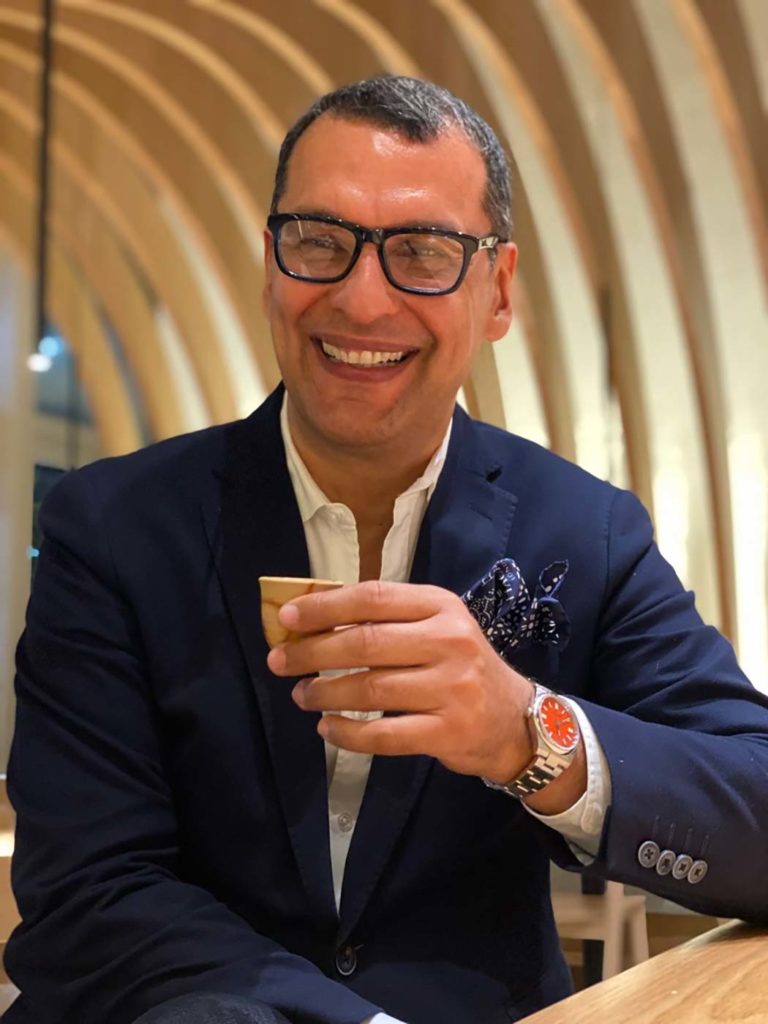 When it comes to the art of Japanese cuisine, Alvaro Perez is the real deal. The Venezuelan-born art dealer and restaurateur behind Miami hotspots Hiyakawa and Wabi Sabi cut his teeth in the industry at the age of 19, when he started working with internationally-acclaimed restaurateur Joseph Suceveanu while attending college in Los Angeles. A few years later, in 1989, Perez moved to Tokyo, becoming an integral part of Suceveanu's team for the Japanese debut of Il Forno Trattoria. Perez ended up living in Tokyo for 15 years, falling deeper in love with its culture and establishing the signature and profound artistry in Japanese cookery that propelled his career forward.
"Japanese culture is about having good balance—no more than enough, no more than what it has to be," says Perez. "Even the flower, the Sakura [cherry blossom], is about the moment. It blooms only five days out of the year and the whole country goes crazy when it does; companies give you days off for you to go and enjoy a picnic under the Sakura," he adds.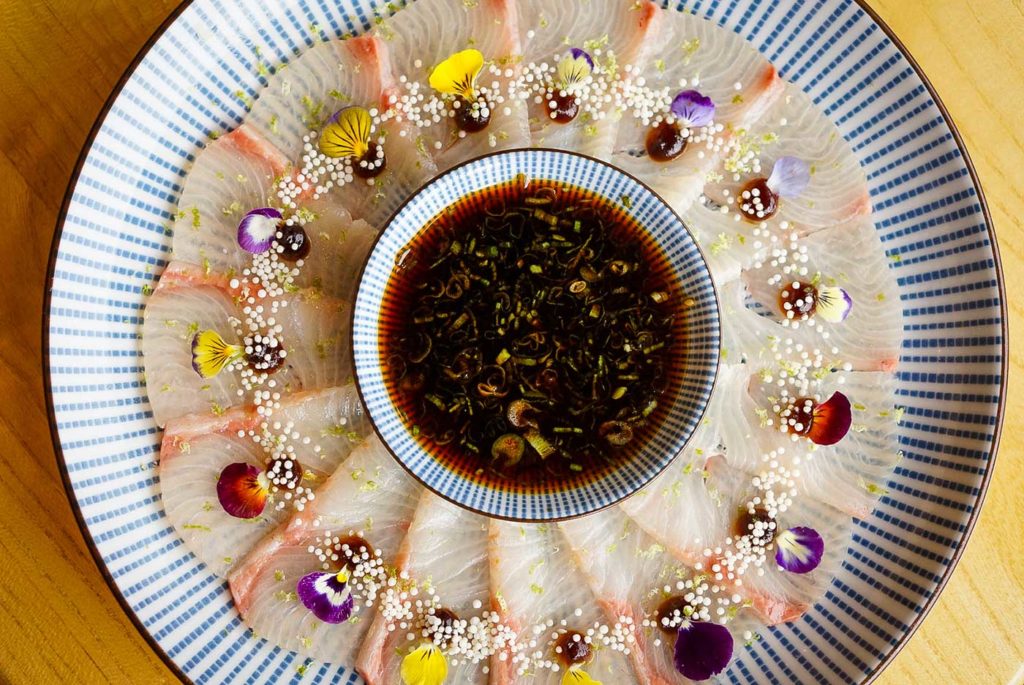 Perez has shared in this same appetite for simplicity since first witnessing it and his debut Miami restaurant, Wabi Sabi, is an evident reflection of the culture's delicate elegance. Opened in 2018, Wabi Sabi is named after the Japanese philosophy of not only accepting but also appreciating the beauty of imperfection and transience.
Perez initially carried out his vision in only a handful of hyper-authentic dishes, each focused on quality and flawless execution. Today, Wabi Sabi's menu is much more extensive, offering a variety of meticulously crafted Omakase selections and refined vegetarian options doused in seasonal and hard-to-find ingredients.
Making Diners Feel Like They Are in Japan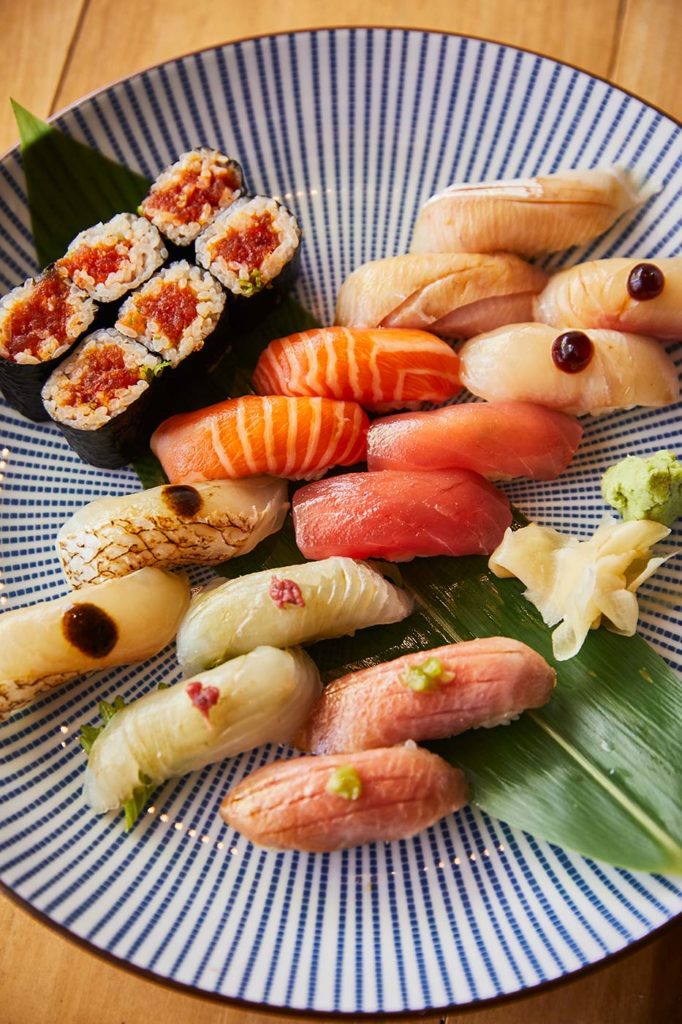 "In terms of service and craft, Japan is ahead of everybody else in the world," says Perez, who was fascinated by the country's delicate beauty and persistence. "They have the patience to grow a mango that is going to cost you $80, but it is THE mango. In Japan, everything is mastered. I think in one of my past lives I was Japanese because I really love it. Besides, my son is Japanese. What I really want to do is speak about it. I want to show people what Japan is through a foreigner's point of view and that's why I wanted to open up a Japanese restaurant."
Perez did just that and more. In 2020, he paired his casual Wabi Sabi eatery with a fine dining Omakase experience dubbed Hiyakawa, meaning "fast river." In fact anything but fast, Hiyakawa is a mindful integration of contemporary with traditional and a standing testament to authentic Japanese dining, where Perez' unwavering dedication to the craft is visible throughout—from the stunning undulating wood panels of the restaurant's minimalist design and its menu's delightfully simple flavors, seasonality to its kikaburi, the Japanese mindset of caring for others by anticipating their needs. Hiyakawa uses time-honored practices to prepare no more than 50 meals a night using ingredients from boutique purveyors and growers, as well as traditional techniques such as Agemono, a style of cooking in which food is deep-fried; Yakimono, which consists of meats that are marinated and skewered or grilled; Nimono, dishes that are simmered, typically in shiru stock flavored with sake and soy sauce; and Tsukemono, veggies pickled in brine or salt.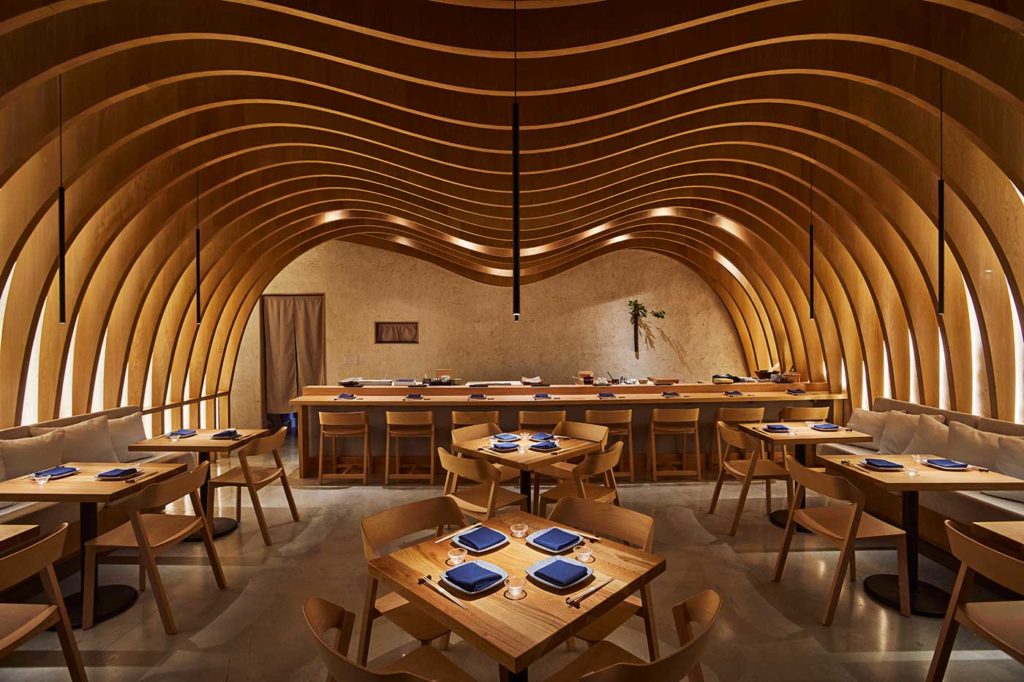 The goal of Hiyakawa is to make diners feel like they are in Japan. Absolutely everything, from the fresh products and the scrupulous plating of the dishes to the temperate atmosphere and gentle, never-overpowering music, is intentional. "Each detail is about creating an experience," says Perez.
"Miami Has a True Appetite for Restaurants"
In a city accustomed to fusion-fare and superficial spots, both Hiyakawa and Wabi Sabi are ultimate game-changers, and there is so much more to come. Perez envisions translating the culture into his eateries, as well as providing an educational experience in the art of Omotenashi, Japanese hospitality marked by a particular way of receiving guests while offering wholehearted service, and Komakai, fine, intricate and elaborate presentations of food. His goal is to open an empire of restaurants, as well as (eventually) launch a Japanese hotel brand.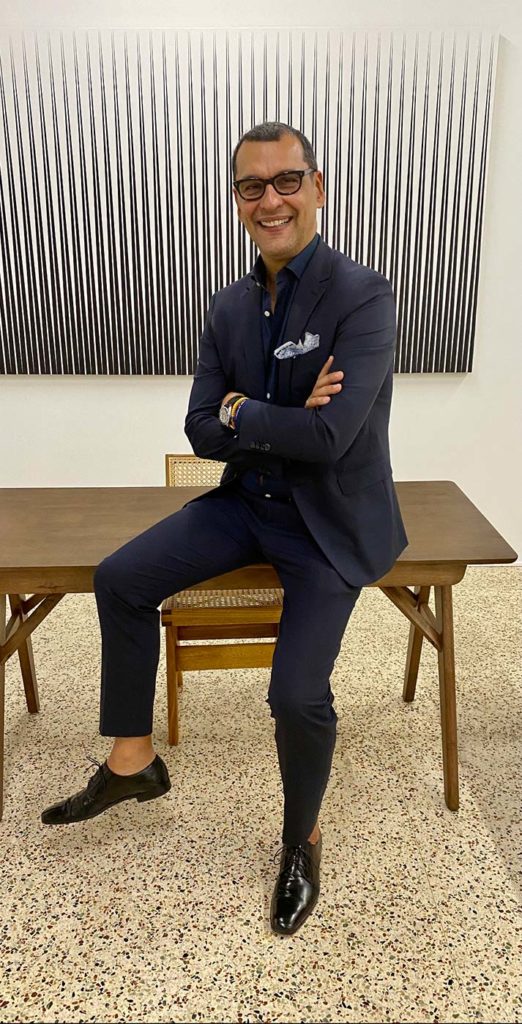 "As Miami continues to grow, so does the market for people who want to have a unique dining experience," says the restaurateur. "I think that for a long time Miami was missing true local craft. Until recently, tourists came here more so for the party scene and the bars; but now, with more Europeans and people from cities like NY and LA, Miami has a true appetite for restaurants that are serious about the craft."
In the immediate future, Perez is launching a new restaurant in Coconut Grove named Midorie, meaning "greenhouse." Midorie will be comparable in nature to Wabi Sabi, but will focus far more on Temaki, large cone-shaped sushi hand rolls.
Perez plans to open 20 of them, each in small locations that focus on quality vs. quantity. His ideas do not include larger restaurants yet or bringing his concepts to the mass market. Though plans are to open as many as possible in Miami, guests can expect much of the same understated and unpretentious style with which they've grown familiar.
Perez to Bring Another Unique Restaurant to Miami Scene in 2022
Slow-drip rumors have also been going around that the restaurateur is opening a new exclusive eatery in Little River, and Perez officially confirms this will happen in 2022.
"The restaurant is going to be very unique and special," says Perez. We are partnering with Suntory. We're going to have premium Suntory whiskeys, Yamazaki and Hibiki. We're going to have a highball concept with Japanese whiskey and we'll have a secret, gorgeous Japanese garden. The restaurant has only 12 seats so we plan to seat only 24 people a day. It will be so authentic that the chefs don't even speak English."
Outside of taking Miami's restaurant scene by storm, you can often find the restaurateur moonlighting as a gallerist at his personal gallery called Black Ship, where he works with interior designers to craft distinctive spaces and curates a collection of art from local and emerging artists. In his time not launching new concepts and executing artistic missions, Perez makes regular daily visits to both his restaurants, ensuring to pass by each table to greet guests and taking calls from his VIP clients, who he takes care of personally.
Stay tuned—we'll be following this one very closely!