It's rare that a restaurant in Miami can feel transportive. So many places in Miami are arguably "so Miami" with the glitz and glamour associated with our city's penchant for sceney dining rooms with booming sound systems and rumors of Kardashian sightings. But walking into—or actually, finding Alloy Bistro Gourmet—can feel like wandering into a European dream. This small chef-run restaurant tucked away behind an alleyway on a nondescript block in Downtown Miami is a charming Mediterranean-style spot nestled into one of the narrow courtyards hidden between downtown buildings. It's been there since 2016, when Federico Genovese, his brother Claudio, and partner Luna Bertolotti opened this humble spot and quickly gained a loyal following.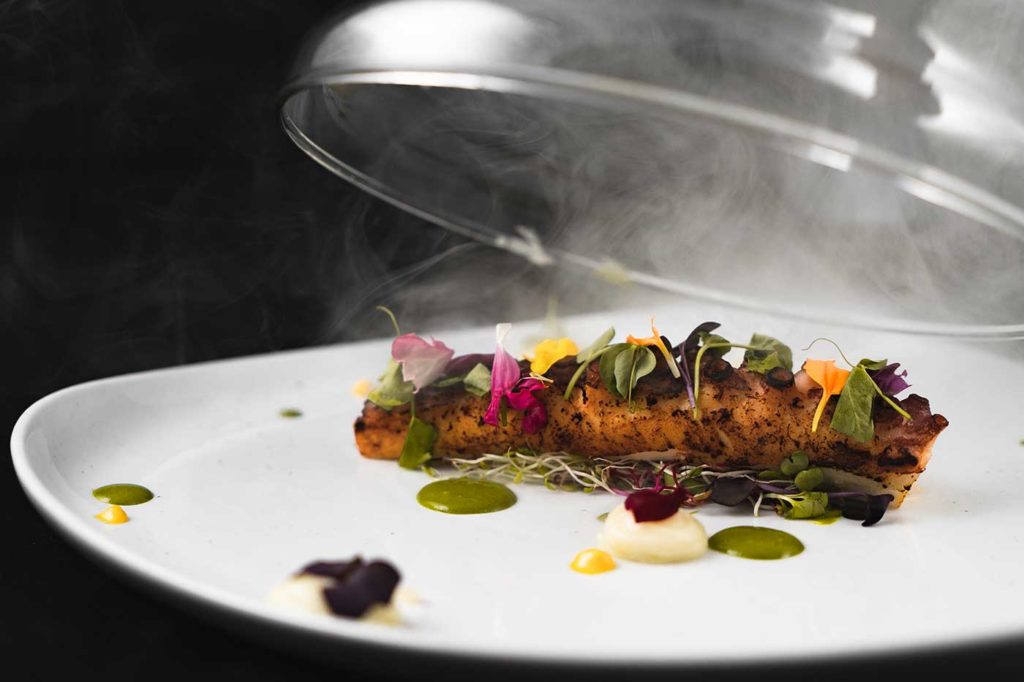 The out-of-the-way surprise of its location foreshadows the out-of-the-ordinary revelation of its food—an expertly-made truffle risotto here, a meaty grilled octopus there. Some restaurants revel in exquisite subtleties, while others simply go for the gut. Alloy Bistro Gourmet, blessedly, dips its toes in both worlds. There are unctuous plates of pasta and roasted meats but also lighter salads, crudos, and tartares. The menu is not strictly Italian, rather it takes inspiration from French and European cuisine but employs an eclectic yet sophisticated approach.
From Duck Prosciutto to Lamb Shanks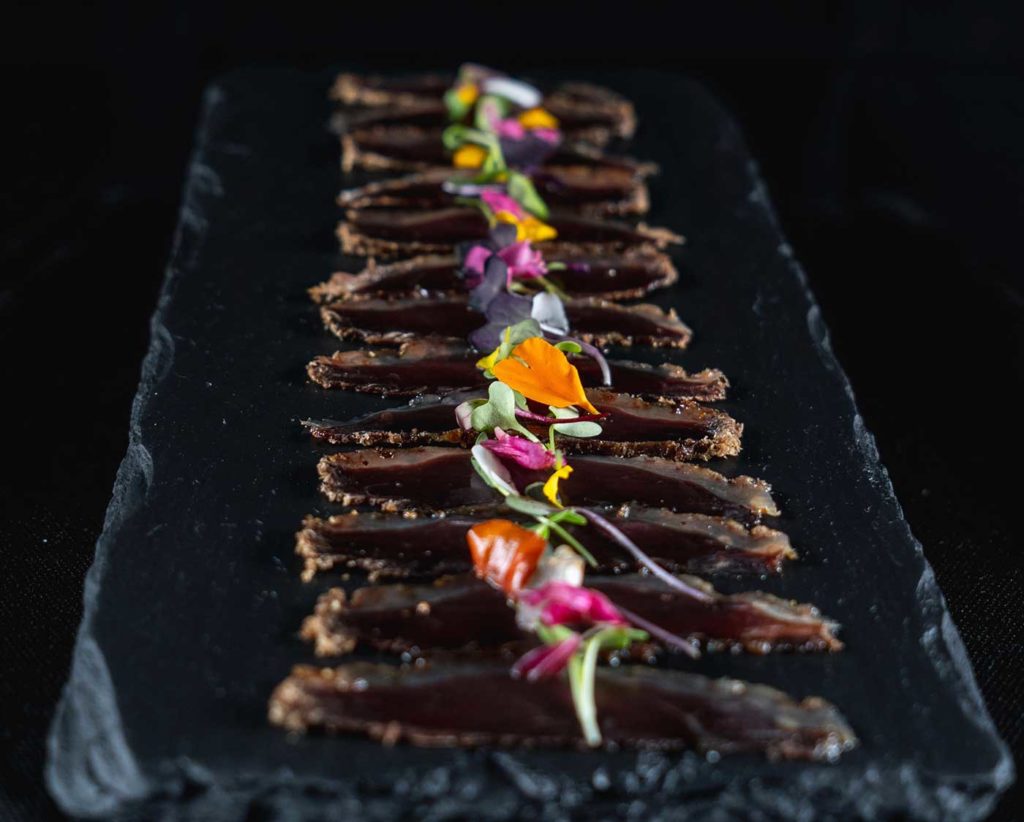 Starters prepare the palate with dishes of duck prosciutto, roasted Chinese eggplant cream with anchovies, and homemade harissa and branzino carpaccio. The roasted cauliflower with feta cheese foam and baby spinach gazpacho could be a main in itself. Pastas lean towards seafood with the octopus gnocchi and the lobster pappardelle being the stars of the show. The homemade ravioli with pistachio dough and artichoke cream is light and nutty, allowing the flavors of the ingredients to shine through.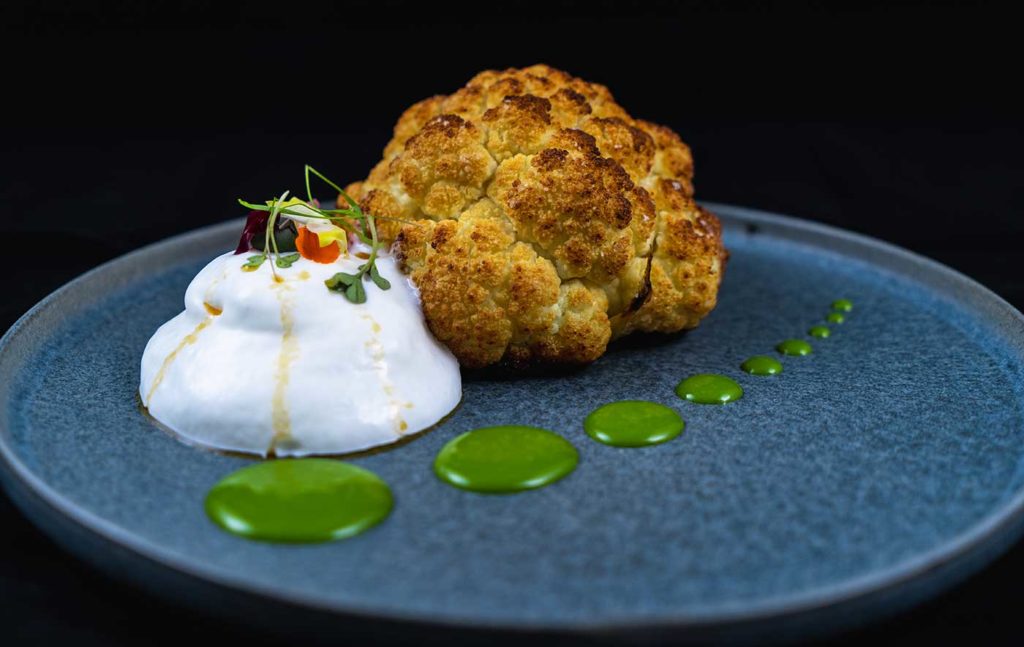 Carnivores would do well to order the massive lamb shank cooked at a low temperature for 48 hours and accompanied by a Moroccan couscous, lime, and mint. Desserts keep things light with pineapple mousse while the aptly named "Chocolate" is more indulgent with hunks of chocolate fudge, white chocolate, and nut crumbles.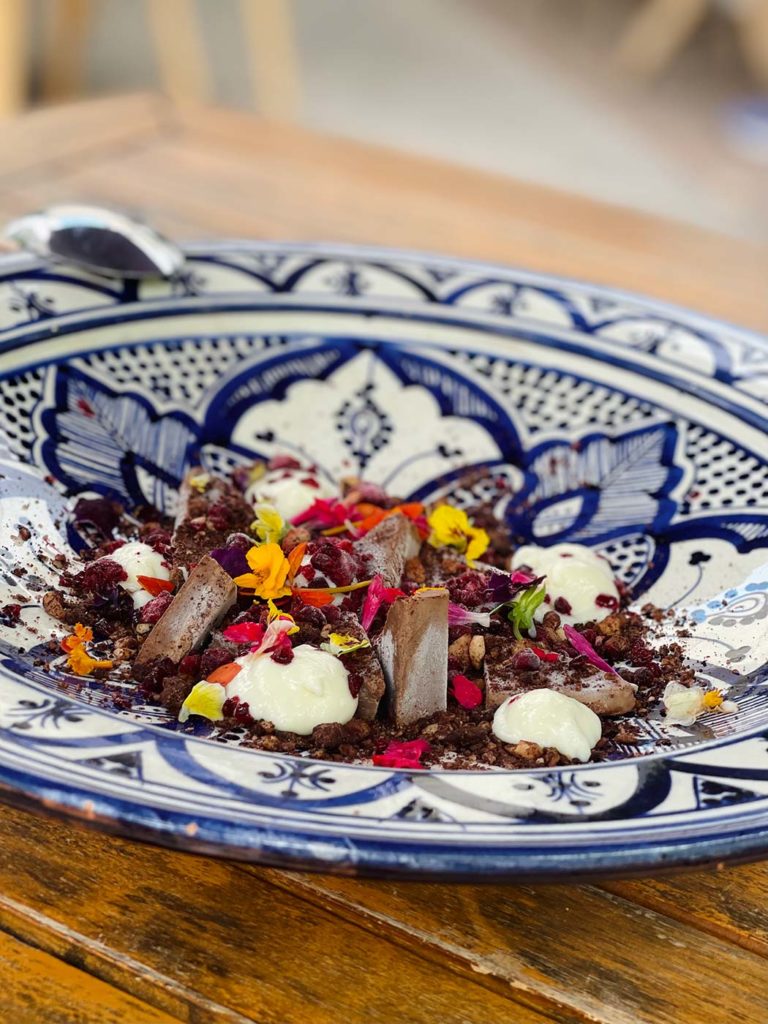 The restaurant also hosts regular wine dinners, half-off wine nights, and oyster specials. It's best to get on their mailing list to keep updated, and to entice you back to this little slice of paradise in Downtown Miami.