Miami has a rich foodie scene with all kinds of cuisines and various concepts, however, you don't see diners as often. With great execution and managing partner Alex Karavias' experience behind, Miami Diner has become one of the staples in the 305. Dish Miami sat down with Karavias to talk about all things restaurants and Miami.
What inspired you to open an old-school diner like Miami Diner?
American culture, food, and pop culture were driving factors behind my inspiration to open Miami Diner. Watching countless movies and TV shows, the "Diner" was always a central meeting point, where all the main characters of everyday life would meet. Police officers, blue-collar workers, actors, lawyers, students, young professionals, etc.—it seemed like a diner was the perfect meeting ground for them all. So in essence, a diner is a central part of a "community" and one of its characteristics was that they're open extended hours. Kind of like a haven for those who work long hours and that's where they would go to enjoy a comforting and familiar meal.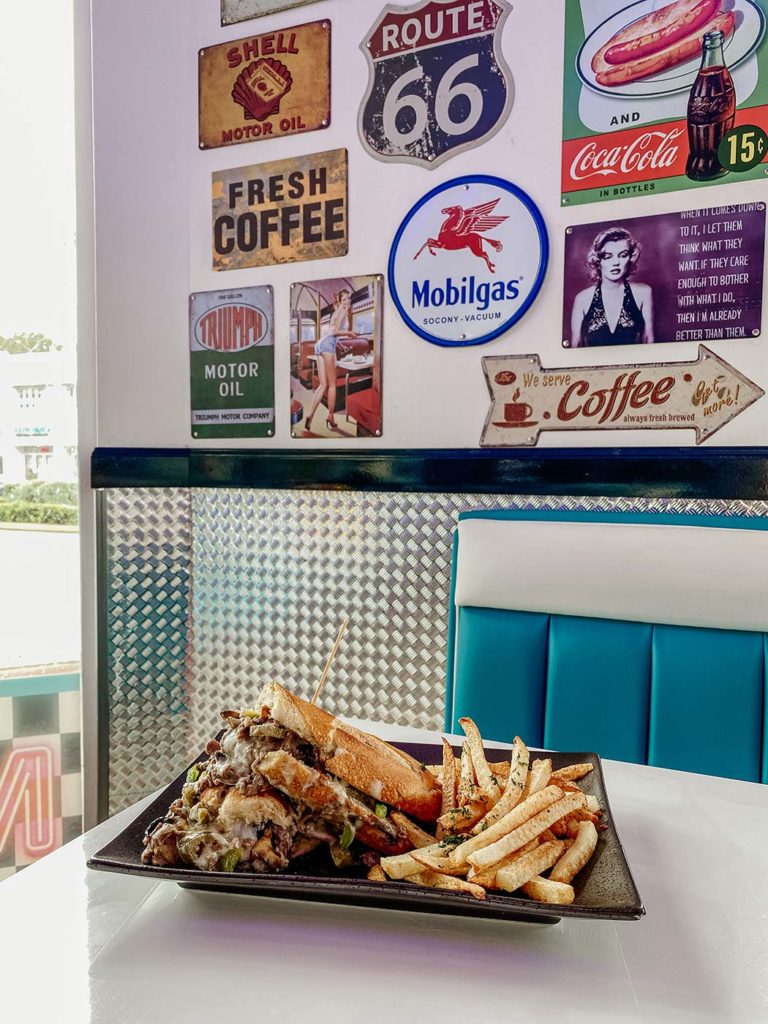 Who was your biggest influence in opening Miami Diner?
I can't say it was any one person in particular but I spent a good amount of time with my father during the last years of his life and we always seemed to end up at one of the local diners in Charlotte, North Carolina, sharing meals together. I have fond memories of the traditional American diner that are nostalgic in nature, and I often thought about those times when conceptualizing Miami Diner.
This is quite a departure from your other restaurant Meraki Greek Bistro that draws on your Greek heritage, what fueled this decision?
Miami Diner was a change from doing another Greek restaurant, but it's aligned in presenting my life experiences through this prism of a restaurant. Through the food, décor, and ambiance the Diner is my homage to the US. I've always said that Meraki is a representation of food and a setting that represents where we grew up, Miami Diner for me is a representation of the restaurant that brought me into adulthood; it marks some of the memorable moments in my life like college life, military life, spending time with my father, and my travels around the country.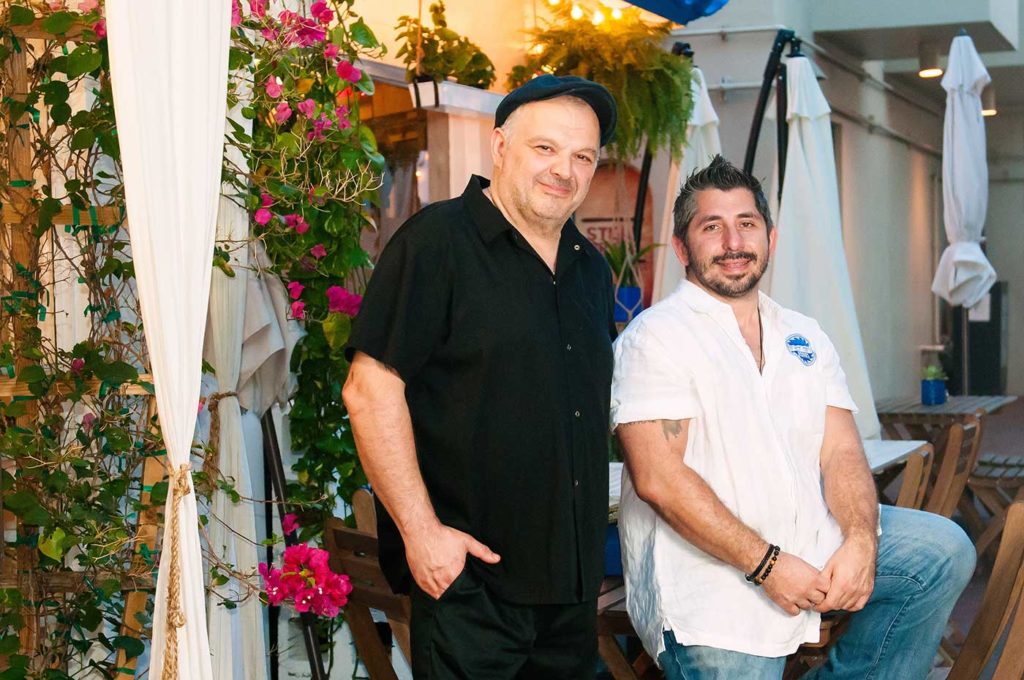 You have two restaurants in Downtown Miami, what draws you to the area?
I've lived and "played" in the Downtown area for almost as long as I've been in Miami. I moved to Brickell Key in 2006 and a year later at Marina Blue, right across from the FTX Arena (I still have to correct myself from calling it the AAA). I've seen the area grow and evolve—slowly and quickly at the same time. I feel like an "old-timer" when I recall the Old Miami Arena on North Miami Ave or the Brickell Tennis Club where the Brickell City Centre now sits. I remember seeing the Downtown area empty out after 5 pm on weekdays and stay relatively dead on weekends. I believed it was impossible for the center of such a Metropolitan city as Miami has become in recent years to remain untapped. While the conventional wisdom and safe bet for a business had been well-known areas such as the Gables, the Grove, South Beach, and even Doral and Wynwood, I've always felt that Downtown would eventually create its own identity. It is like the little brother of the other neighborhoods I mentioned who has been putting together something unique, creative, and inspiring over the years and is just waiting for the world to come to see it. Through my involvement in the Downtown F&B movement with Freshko, Meraki and Miami Diner I feel like I'm helping to create this special identity—that we as a community are creating this new place to play and hang around and I'll be proud to one day say I was involved in creating the next Miracle Mile or Lincoln Road right here in our Flagler District with its surrounding blocks.
Tell us about your background in the restaurant industry and what drew you to it as a career?
I could go on forever about this question. I am Greek American, so inherently it's in our blood to be involved in the restaurant industry. Having grown up on a small tourist island in Greece (Lefkada) this industry has always surrounded me. My father was a chef (although he was humbly self-described as just a cook) in the marine world and worked for Aristotle Onassis on his private yacht. Through this job, he was able to travel the world, and everywhere he lived subsequently he ended up owning a restaurant there, whether it was in Lefkada, in Washington DC, and eventually in Charlotte, NC where I was born. Although he always encouraged me to study something different to have a different set of skills in addition to the culinary skills he passed down to me, he never turned me away from the industry. Going to college and studying business inspired me to one day own my own business and follow in my father's footsteps. Knowing I had a set of skills, a strong work ethic, and ultimately a passion for the hospitality industry just led me to the path of owning several restaurants. I can honestly say that I've enjoyed the journey and the challenges I go through every day.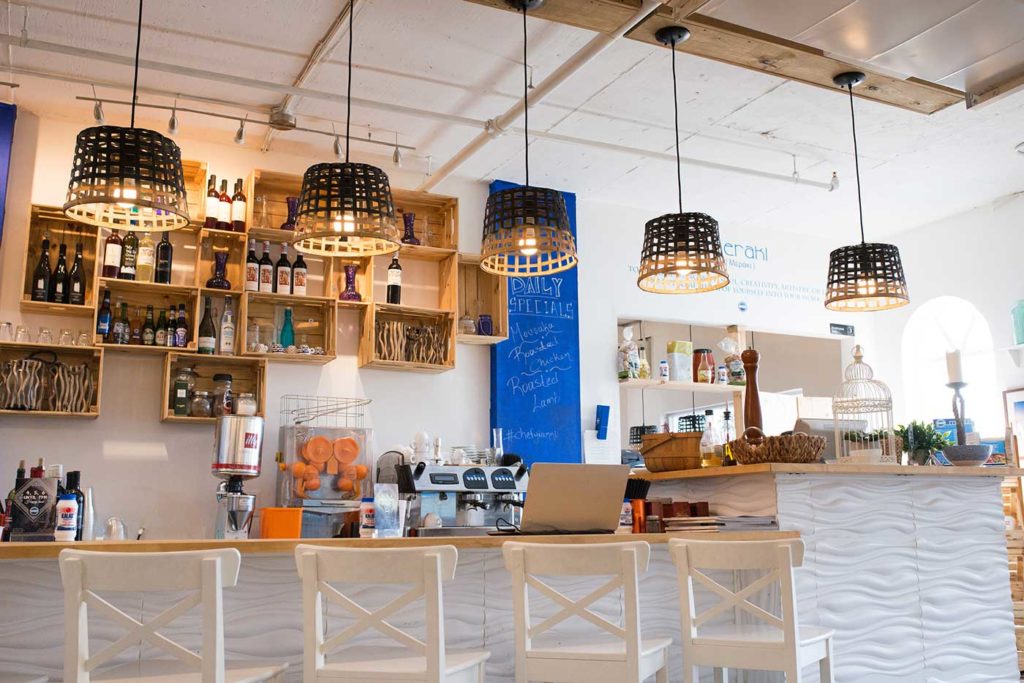 What about your journey in the restaurant industry in Miami in particular?
I've been blessed to work alongside some of (in my opinion) best restaurants and operators in Miami that helped shape my vision and honed my skills. I started at Taverna Opa on Ocean Drive in '04 and then right across the street at Nikki Beach and Pearl. I will always remember my Sunday shifts at Nikki Beach starting at 10 am at the beach area and ending at 5 am at Pearl. As the saying would then go "Sundays Belong to Nikki Beach", pretty much literally. I spent a few years at Greenstreet in Coconut Grove, learning from Sylvano who is still running what is now an institution in Miami's restaurant scene. Learning from him and seeing that operation grown from a small sidewalk café into an all-day locale showed me that possibilities are unlimited. I then spent time at China Grill Management, at the 5th Street location on South Beach and then opening up The Social at Sagamore. Although those two concepts are no longer around working next to and learning from Steven Haas was as impactful as any class or seminar one could ever get. Steven has been a mentor since 2008, a friend throughout the years, and I had the honor and privilege of working with him again for a short period of time at his "City Hall" Restaurant on Biscayne Blvd. Talk about a restaurant ahead of its time, I spent a few years managing Doral Billiards & Sports Bar in Doral and explored a whole new life and culture of Miami that as a transplant in my first 4-5 years living here had never known. I worked at Fleming's Steakhouse as a Bartender in the Gables and shortly thereafter I had the opportunity to finally own my own business at Freshko Gourmet in Downtown Miami. So yeah, I've been around the block a bit I would say.
Where do you see the restaurant industry headed?
Not sure where it's headed, but it's definitely not going anywhere anytime soon. All the "fears" about this industry being decimated from Covid 19 due to lockdowns and restrictions had never made me worry. I've always maintained that if anyone is equipped to deal with that level of stress, it's restaurant owners. We are definitely seeing and will continue to see adjustments in menus as food costs continue to rise. Short supply and higher costs of meat and poultry are paving the way for more plant-based foods as well. Labor shortage is paving the way for more technology and robotics to finally move into the hospitality space, even at the small business owners' level—and it likely will start to make financial sense to invest in said technologies.
What do you love most about your career in the restaurant industry?
What I love most about my career is the one on one interaction with our guests. Meeting people in a restaurant is always an interesting interaction, whether it's pleasant or unpleasant at times (lol), it's never dull. I think everyone can relate their own life experiences around a good meal, a restaurant visit, and a special occasion. Since everyone can relate it's interesting to learn about their own experiences and unique stories. It's a great opportunity for us to showcase our own stories, culture, experiences and identities to the community that's been so supportive since the beginning.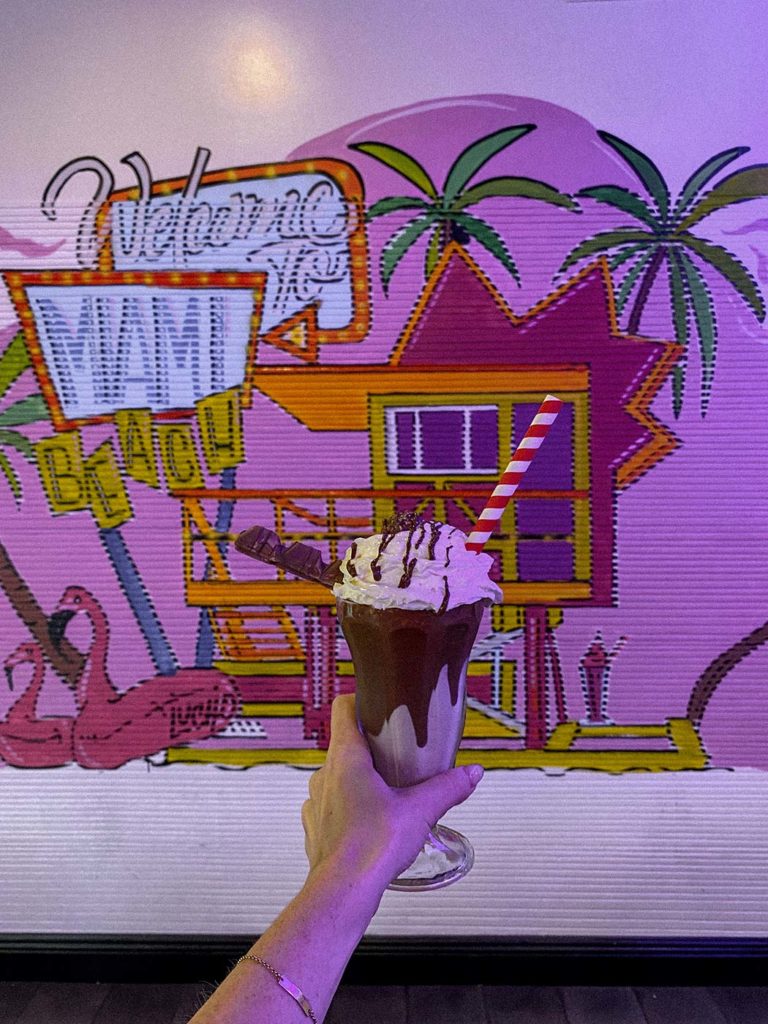 What is next for you and what is inspiring you right now?
Not sure what's next, but that's what is so inspiring – to keep searching for the next business, next idea, next endeavor. At this point, there's excitement behind creating something new and putting a team together in order to make it successful. I think that's the driving force behind management and entrepreneurship at its core.
What do you love to do on your time off around Miami?
"I'm in the restaurant industry, I don't have time off" would be the cliché, but I enjoy my time off. I like playing soccer with friends in the evening hours, going to the beach, boating and kite surfing, dining out in other restaurants, and exploring new ideas, concepts and tastes.
What is a fun fact not too many people know about you?
Hmmm, not sure what that would be. One fun fact is that most of the calories I intake on a daily basis are due to "market research", "research and development" and "quality control". So I guess I'm allowed to eat what I want anytime and excuse myself as it's "work-related".